This is part three of a four-part series which appeared in the AdNews April 2019 magazine and is part of a new feature AdNews introduced last year called Spotlight. Support AdNews by subscribing here. See here for part two.
Hearing about other people's experience with mental health is said to be a catalyst for change in others, with people in-turn feeling reassured they're not struggling alone. AdNews asked some of the brave and passionate people across the industry to give an insight into some of their own experiences, how they managed with certain aspects and what tips they have to help others cope.
Interbrand MD Davy Rennie
Mental health has been a constant partner throughout my life. I suffered depression and anxiety from high school up to today and there have been times when I haven't been able to face the world.
For me, it's a daily struggle that I have to remind myself I need to be conscious of and something I have to be on top of with exercise, diet, sleep, and most of all friendship. I'm lucky my wife understands this and is one of those friends who lifts me up, as do my kids.
It's hard, but it gives me an appreciation of how common it is and how crippling it can be. Negative feedback used to bring me to tears, but now I leverage it as a gift — a gift I can learn from, be that learning to laugh at trolling or turning it into something constructive.
My boss, who is more of a mate than anything is another person I rely on. We both have our experiences with mental health issues and are aware of the impact on our agency as well.
We have been fortunate to be at a place where we have a culture of friendship first. That means we get to know each other as friends — our worlds outside of work and also our inner selves which makes us able to help each other through ups and downs.
Our collective culture is one of celebration, where we focus on human brilliance and the amazing world that we call work. This doesn't mean we don't have people doing it tough, but we try to get through it together. Sometimes it's more than a chat that is needed and our company has an incredible EAP program that gives our people the help they need in the dark times and even when they need a bit of an oil check.
My first piece of advice to those doing it tough isn't that it gets better. You get stronger. My friends at Interbrand and DDB are my superpower and make me stronger. Together we celebrate our work, our idiosyncrasies and our lives outside of work.
My second and last piece of advice is for those who troll. See the above. If you feel strong and confident and celebrate the world around us, I hope you feel you don't need to cover your insecurities by trying to take the shine from someone else through negativity.
BrainLight Wellness CEO Mike Morrison
I have a brain health problem not necessarily a mental health problem. The bridge between physical wellbeing and mental wellbeing is brain health. Many conditions such as anxiety, depression and bipolar can be traced and remedied by diet as pro–inflammatory proteins in the brain reduce production of serotonin and dopamine.
This inflammation is responsible for much of what we call mental health issues - obesity, stress and ageing increase inflammation. We are heading for a tsunami of sadness and the World Health Organisation rates depression as the number one disability in adults by 2030. Frankly, when I look at the fridges of some agencies or just a vending machine, we are creating a dietary intake that promotes depression.
I have had conditions of depression etc. for decades - my greatest achievement is not what I did in advertising. My greatest achievement is still being here.
Mike Morrison
Facebook AUNZ industry marketing Catherine Bowe
My father was in the army and served during the Vietnam War. Like so many servicemen who have been subjected to the horrors of a war zone, he returned home carrying a massive burden - post-traumatic stress disorder (PTSD).
In the 1970s, mental health, and PTSD in particular, were not things people talked about. Especially a former army corporal living in a rural community.
Over the next two decades he suffered in silence, feeling isolated, suffering nightmares, a sense of disconnection, panic, fear, depression, anxiety — he felt alone. Ultimately, on 5 March 1990, my father committed suicide.
To say the world I knew crumbled is a complete understatement. There was, and still is, a huge stigma around suicide. I was eight–years–old. My family dealt with it by not talking about what had happened.
I learned to bottle it up, pretend everything was fine. I was good at it. I learned not to cry, not to allow myself to be vulnerable, not to participate. I thought I was unworthy.
That is, until I started to open up.
When I was 17, I found myself the accidental poster child for the impact of PTSD on the next generation. I was on the front page of The Sydney Morning Herald on ANZAC Day 'opening up'.
The support was intense , sudden and confronting, and was the beginning of what I now understand as my 'post–traumatic growth'.
For the next 20 years, I continued to battle depression. Over time I got better at managing my mental health with exercise, being open with friends and family and - although reluctant for a long time - therapy. This helped me to build my resilience and comfort in being vulnerable.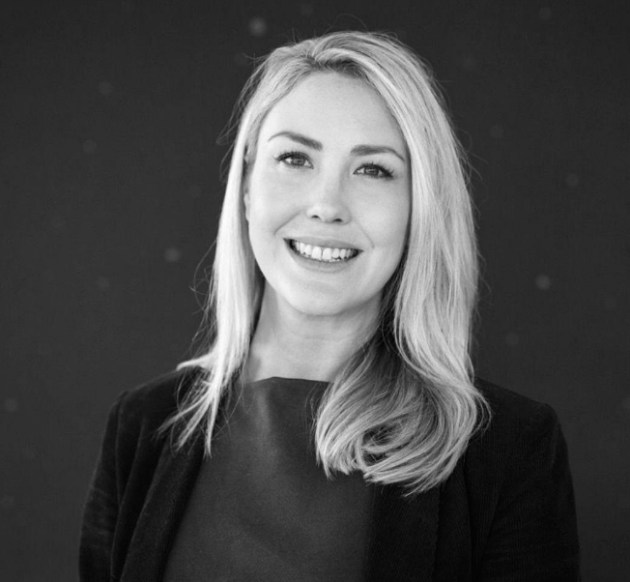 Catherine Bowe
Colenso BBDO creative diretor Maria Devereux
My story is one which kills the mood of any party. When I share it, people stare blankly back at me not knowing what to say.
But, I like to think it has a silver lining.
My first husband was a smart, charismatic man who had been my partner in crime since we were teenagers. But, he suffered for many years from a condition called cyclothymia, a mood disorder similar to bipolar disorder.
Over a period of time, his mental health declined dramatically and he attempted to take his own life. He struggled on a daily basis to overcome his illness, which was incredibly hard for him, but it also had a significant impact on me.
As he got sicker, I did too - with persistent migraines, digestion issues and panic attacks. I felt an immense responsibility to keep him alive and lived in constant fear of what he would do next. If he didn't answer his phone or come home at the end of a drunken night out, I questioned whether he was still alive.
Not surprisingly, after a few years of living in that state of panic I got to a point where my own mental health was declining just as fast as his. I eventually found the strength to end the relationship. This was not a decision I took lightly after 13 years together, but one I knew I had to make.
Just three months later I received a text from him that said "I no longer want to live if I can't be with you" and I knew instantly what had happened. Everything I'd feared and dreaded had finally become a reality.
The funny, smart and charismatic man I'd loved for so many years had finally taken his own life and I had to face both the heartbreak and guilt of my decision to leave him.
At that point in my life I realised I had a choice - to let this break me or let it make me a stronger person. It might sound simplistic, but I leaned heavily on the tools I mention below and over time I managed to change my perspective and become stronger.
Sure, part of my healing included drinking a tonne of gin and temporarily joining a buddhist temple, but hey, whatever gets you through right? It took some time, but I found peace with what had happened and at the same time discovered my true passion for wellness and mental health.
Former Microsoft marketer-turned Heart On My Sleeve founder Mitch Wallis
My experience, my journey is a long one but I guess to summarise it, I felt immense tension and disparity between my inner and outer worlds. i.e. what the world saw me as and what I experienced my life to be, one of a lot of pain and mess yet veneered with incredible fortune, affluence and success. I think that the more real and authentic I was about that gap, not that either of them were fake but in and of themselves, but the totality of the story wasn't well represented to myself or others.
The moment I made peace with that and the moment I made peace also with the fact that I'm not crazy or well, that life didn't exist so black and white, that everyone is on some spectrum of crazy and that I am enough as I am right now, that I am worthy, that I am enough, that I can be more than just this passive character in a story allowed me to live into the integrated, peaceful, stable adult that I am today.
So, yes, I do lots of things and lots of self-care tactics, meditate, eat well, run, all that stuff that I guess we're sick of hearing but I think we need to come up to the 10,000 foot level which is what keeps me healthy more than anything and that is good quality relationships and a solid purpose and meaning in life. Good quality relationships gives me the love and support and I believe that's medicine more than anything. A purpose and meaning in life gives me an ability to know who I am and know where I'm going, which enables the resilience factor to operate on its own and kind of click into gear when you need it most, so that everything kind of falls to the wayside for the most part.
Mitch Wallis
Have something to say on this? Share your views in the comments section below. Or if you have a news story or tip-off, drop us a line at adnews@yaffa.com.au
Sign up to the AdNews newsletter, like us on Facebook or follow us on Twitter for breaking stories and campaigns throughout the day.