This first appeared in the Nov/Dec 2021 edition of AdNews. Subscribe here to make sure you get your copy.
Twitter had already established itself as a platform for people to share their reactions, opinions and questions to events happening around them before the COVID-19 pandemic hit.
However, during the past two years the social media site has become an even more important place for people to gather as they have been isolated from each other for months on end.
"Every single Tweet is a signal of intent that creates an incredible story of a consumer's life and what their interests are, what they're doing, and what they're searching for in their lives at that moment," says Twitter Australia acting managing director Angus Keene.
"There are patterns that emerge around human behaviour. As a brand or an advertiser, you only want to reach the right segment of the population — the people who care most about your brand and who will be most receptive to your message. This provides a unique canvas for brands to innovate and connect people all around the world."
One area in particular that Twitter usage increased was alongside TV viewing. According to Twitter, in the past year 44% of those asked said their use of Twitter while watching TV had increased.
"Twitter reignites the excitement of the co-viewing experience. While people are watching a sporting event, an award show or anything on TV, they also like to experience everything that surrounds it," says Keene.
"Twitter presents the perfect opportunity to complement brands' traditional media buys and connect with engaged audiences around big cultural moments."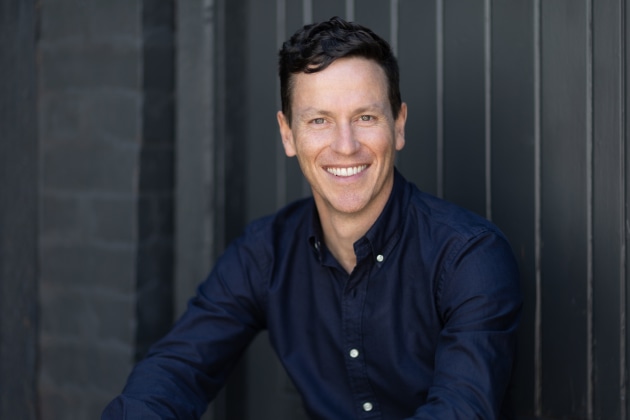 Angus Keene
To capitalise on this trend, Keene says the company has been building partnerships with TV networks and sports rights holders during the past few years. With the partnerships, Twitter aims to provide new opportunities for brands to complement their activity on TV, align with the conversations around big moments, and help them reach incremental audiences.
The platform has also increasingly been working with brands to align with the massive explosion in streaming conversations happening in recent years, which also accelerated during the COVID-19 pandemic.
For the new year, the focus for Twitter will be on increasing partnerships with major events such as the Australian Open, FIFA World Cup and the Commonwealth Games to complement the TV experience for both audiences and brands.
"Twitter has really become the roar of the crowd," says Keene.
"Due to the pandemic, sports fans have enjoyed the biggest sporting events of the past two years from the comfort of their living room.
"A great example was Seven's collaboration with Twitter Australia to bring Aussies even more of the biggest and best moments from Tokyo 2020. Seven broadcast five minutes of footage up to eight times a day of some of the most coveted Tokyo 2020 sporting events, as well as broadcasting their own Olympics edition of its hit sports show, Armchair Experts, on 7plus and Twitter."
The pandemic has also changed how it works, adopting a more flexible policy for Twitter's employees for the future. It's #AsyncFirst approach means while its offices are open, staff can choose whether to work from home or the office as needed.
"We have an amazing team who thrive in that face-to-face environment where they can engage with partners and agencies — to get creative and strategise how Twitter can help them bring a campaign to life," says Keene.
"Having to shift that all virtually has taken some getting used to, and the team have had to adjust their presentation skills and collaboration techniques to make sure they are able to recreate what they do so well in person, just as well virtually.
"We're very fortunate at Twitter to have flexible workplace policies that puts the health and wellbeing of our Tweeps first.We've also had a firm belief as a team that if you focus on your people, you can deliver incredible outcomes even in some of the most challenging times. Many of us couldn't have imagined running teams 100% virtual, and what we've learned through that is with the right support, structures and setup you can be incredibly successful in a hybrid working environment."
In the past two years, Twitter has also continued growing, increasing its remote presence in 2021 across its five states in Australia, and the company has plans to continue expanding the team in the new year.
The platform's user base has also been growing. In its third quarter results, Twitter reached 211 million average monetisable daily active users, up 13% year-on-year. This is compared to 11% year-on-year growth in the second quarter.
Part of this growth was put down to global events, as well as ongoing produce improvements.
"During the past few years, we've made significant progress to become a full funnel advertising solution," says Keene.
"We want to drive business outcomes for our advertisers, while seamlessly integrating them into the Twitter experience. To do this, we're investing in a few areas.
"We are building stronger foundations on our platforms to ship products faster and support future privacy trends. We are also focused on building meaningful and valuable business presences on our platform through new tools and resources. We want to continue to invest in our strong brand advertising business.
Earlier this year, Twitter rolled out Spaces to all users in an attempt to grab the growing audio audience. In June, the platform also began testing Twitter Blue, its first subscription offering, in Canada and Australia.
"We have accelerated our pace and are launching products across both our consumer and advertiser interfaces at an unprecedented speed," says Keene.
"By enabling people to bring their best content to the platform, connecting captive audiences with the most relevant content, and empowering everyone to start or participate in conversations about what they're discovering, we're making Twitter a more rewarding place for people and brands."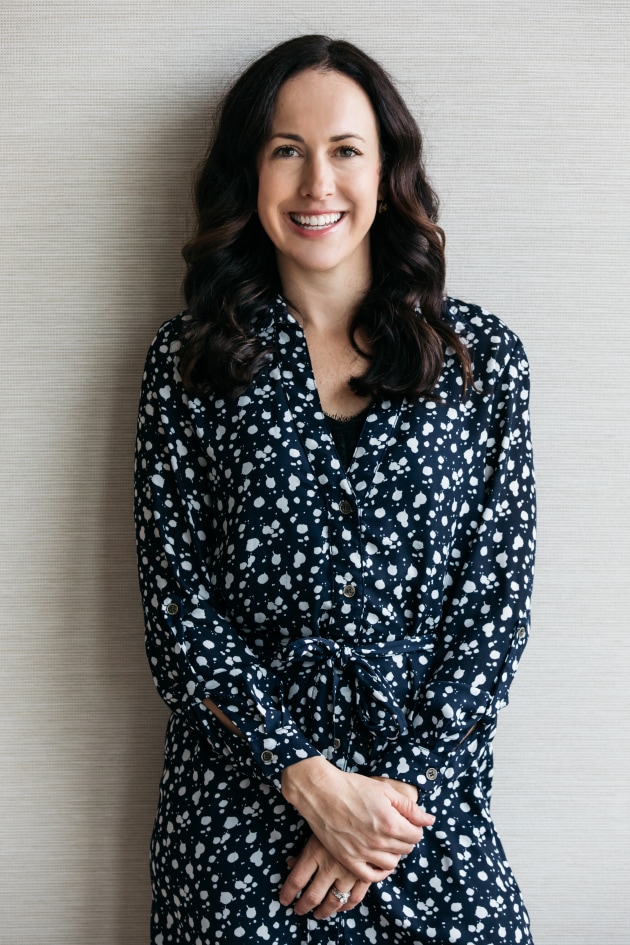 Emily Foat, head of agency development
How would you describe working at Twitter?
Each member of the team is made to feel valued, and we all sit around the same table (metaphorically) where our thoughts are heard, and where each individual's ideas matter. I thoroughly enjoy working with our agency partners. We have built some great relationships and delivered fantastic work for our advertisers
What's the most challenging part of your role?
I've continued to connect and educate, despite the barriers created by the pandemic, but it's been a different experience. I personally missed the inperson interaction. Being in a room together enables such a great collaborative and organic education experience where everyone is engaged and it's easy to build a rapport. Another impact of COVID-19 is the significant number of vacant roles across the media agency landscape due to a reduction in talent caused by international border closures. What I'm seeing now is time poor and over-stretched agency partners who can't invest as much in their media platform partners as they previously would have. We're offering our support to help them continue executing great campaigns despite those setbacks.
Has working at Twitter changed since you joined in 2014?
The team in Australia was relatively new when I joined and it had a real startup feel to it. It's been an incredible experience since then. I feel so privileged to have been part of Twitter's journey, from where we were when I first started, to becoming this amazing team.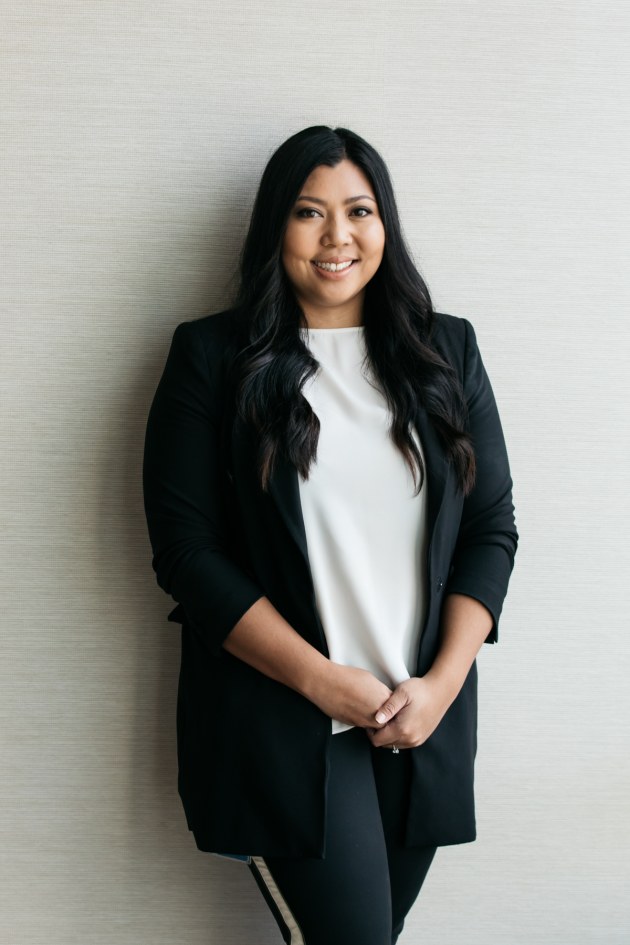 Nicole Cadiz, global video solutions lead
What does a typical day look like for you?
What makes my day so great is that it's varied, no one day is the same. Being in a globally distributed team means there are days when I'm connecting with colleagues from across the world on something such as our latest Consumer & Ad product roadmap, and other days when I'm working closely with the amazing Twitter Australia team to focus on how we can localise a GTM strategy here within our market.
What's the highlight of your role?
It's too hard to pick one, so I'll give you my top two. Firstly, seeing how much Twitter has evolved as a platform in the past six years I've been here. When I first started as an account manager on the sales team I remember getting excited about click-to-play video Tweets being a new ad format we could pitch. It blows my mind how far we've come since then. Secondly, it has to be the 'Tweeps' [the name Twitter staff refer to themselves as]. Being in a cross-functional role, I collaborate with teams across the business, from product and content, to sales strategy and more.
What's the most challenging part of your role?
Staying abreast of the fast-paced nature of our industry. Internally and externally, product enhancements are rapidly being iterated and shipped. Ways of reaching and engaging audiences are constantly evolving and ensuring we're addressing these changes through the unique ways Twitter can is what keeps me on my feet in this role.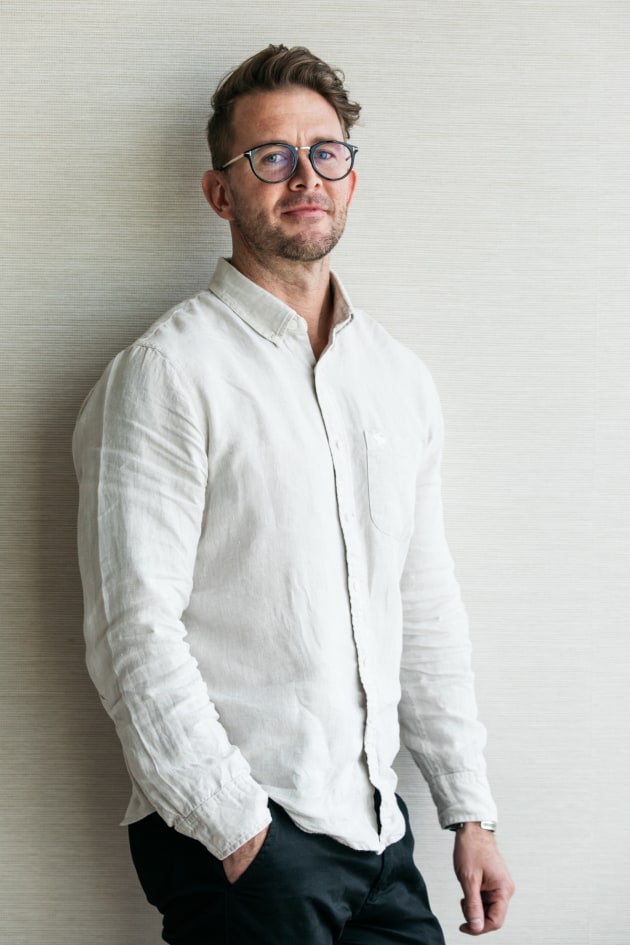 Ian Wheeler, global content partnerships
What attracted you to Twitter?
I started with Twitter in 2014. I remember at that time thinking it was such a rare opportunity to join a global innovative tech company as part of a local Australia-based team. I stepped in with some uncertainty as to what it would be like to be part of a company such as Twitter that has such incredible global brand awareness, but it turned out to have this really amazing startup feel.
How has the content partnerships space at Twitter evolved during the years?
We have seen video viewing habits shift dramatically. Not only are we seeing more people coming to Twitter for big live cultural moments such as Toyko 2020 Olympics, but they're also spending more time on the platform around these live moments. Now it's about being in for the build up, being in the middle of the conversation as the action happens, and then joining in the chatter that extends beyond.
What's your favourite part about your role?1
I love that my role combines all of my favourite elements of advertising — TV, social, digital and technology — and that the growth around building success for our business and partners is driven by the strength of true relationships. I've had some amazing opportunities that remind me why I love my job so much. I had the incredible privilege to work with Channel 7 on the coverage of the Tokyo 2020 Olympics and Paralympics from start to finish.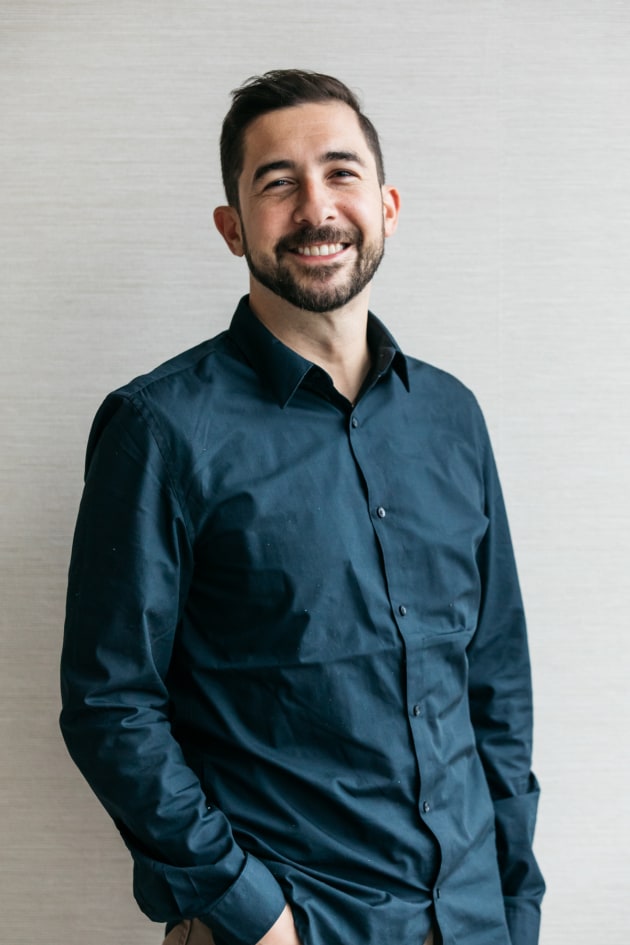 Lee Owens, AUNZ head of Twitter Next
How is working at Twitter Australia different from the US?
I work with some of the biggest brands in the world. In the US these tend to have vast resources and as a result are more mature in their strategy. They have effectively reduced the red tape, allowing them to be more agile on the platform and learn faster. This creates an environment where they are able to take on more calculated risks, opening the doors for more creative and memorable campaigns. One of the best parts of my job here in Australia is helping brands create that framework with the resources they have, working smarter versus harder on the platform. In fact, I've found that pulling off big campaigns that get results with half the resources is twice as gratifying!
What's the most challenging part of your role?
Agencies are time-poor these days so my biggest challenge is helping those teams execute campaigns with little time between brief and launch. Given enough runway, we can develop integrated ideas that design participation among an audience in elegant and bespoke user journeys.
What's something you wish people better understood about working at Twitter?
Twitter's collaborative approach to work enables people to learn on the job, and extend their skills and career prospects in interesting and unexpected ways. Teams embrace questions and search for answers, creating opportunities to work on interesting projects that might sit outside of your day-to-day role
Have something to say on this? Share your views in the comments section below. Or if you have a news story or tip-off, drop us a line at adnews@yaffa.com.au
Sign up to the AdNews newsletter, like us on Facebook or follow us on Twitter for breaking stories and campaigns throughout the day.