This first appeared in the May/June edition of AdNews. Subscribe here to make sure you get your copy. 
Lockdowns around the world caused live-streaming platform Twitch to explode in 2020. AdNews catches up with local boss Ricky Chanana to see where the platform has landed after the initial hype, and where he wants to take it next.
A Māori woodcarver's Twitch livestream isn't where you expect to find a nation's leader make a surprise appearance, but with more than a million followers to Broxh's account, that's where New Zealand Prime Minister Jacinda Ardern popped up in 2020.
Broxh primarily streams the Māori art of woodcarving, whakairo, and became a source of entertainment across New Zealand during COVID-19 lockdowns. As a result, he now has 1.3 million followers to his account — evidence of Twitch's growth beyond the gaming niche. By the end of 2020, it wasn't just Ardern, with US politicians appearing on Twitch livestreams for Q&As; musicians such as Travis Scott performing; and even fashion brands such as Burberry hosting runway shows on the platform.
The global boom for Twitch came just months after the Amazon-owned company launched its Australian team in January last year, recognising the market as one of its biggest in the region. The team is led by former Unruly managing director Ricky Chanana as its head of sales for Australia and New Zealand.
Chanana tells AdNews that a big focus for the team has been to educate agencies and brands on the wide appeal of Twitch.
"We were already starting to see a lot of content creators come onto the service before the COVID-19 pandemic, such as musicians, artists and people just chatting, but I would say the pandemic has definitely exacerbated that growth," he says.
"Twitch is a live entertainment service for music, DJs, sports, gaming and more. You also have to remember gaming is now part of pop culture. It's not niche — your cousins, your friends, they're all gamers."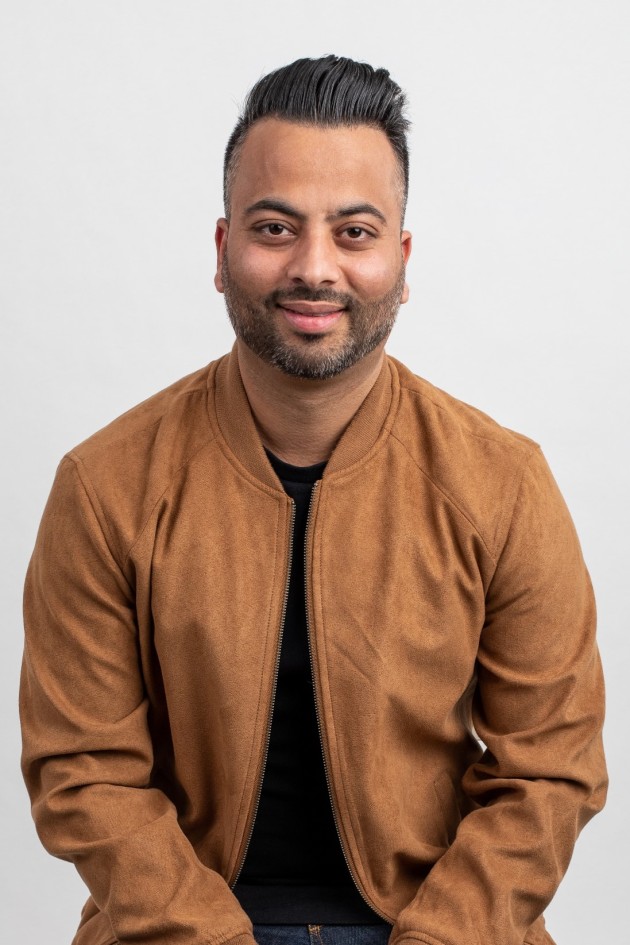 Ricky Chanana
Chanana has also been committed to having a complete team on the ground beyond its commercial team, which includes account directors Hamish McPhee, Batoul Peters, Sam Spray and Adam Lung.
The team also has a brand partnerships studio with Edwin Hughan and Joanne Garcia, ad operations manager Alvin Bugay, content director Lewis Mitchell, head of marketing Sandeep Suvarna, and sales marketing director Cheeri Leo.
"It's great that you have the front house sorted and speaking to the customers, but what about post-sale partnerships, ad operations, the strategy..." says Chanana.
"One of my biggest pushes is to have all that based out of Australia.
"So we have a full team of partnerships — think about them as talent teams — they are the ones who will scout out gamers, content creators, musicians, artists, sports collaboration, partnerships with perhaps AFL, Geelong, and the NBL [National Basketball League]."
The platform has delivered local campaigns for big brands such as Unilever, Mars, AHM Insurance and DoorDash.
"We've seen such amazing success with Australian advertisers, after our work on educating the market and perception around this idea that gamers are stuck in a dungeon," says Chanana.
"We've really done a big job with that and we've seen Nestle, Unilever, Mars, entertainment clients, finance and delivery food services come onto the platform.
"Last year alone, we unlocked 22 new categories of advertisers onto our service, which we're really proud of. Advertisers are really starting to understand that gaming is not niche, and Twitch needs to be part of their video-mix strategy because Twitch is now a live entertainment service, rather than just a gaming site."
Chanana says the team will work on getting Twitch to be part of brands' core video strategies, rather than an afterthought, and it's a goal he thinks it can easily meet.
"In 2021, my biggest goal is to get Twitch out of the bucket of nice-to-have and into the must-have," he says.
"That, for me, is a big win because once we get into that must-have and advertisers understand how crucial Twitch is as part of their journey to the consumer, it will be a big win for us and we're already on that track.
"We'll smash that goal by this year. You'll start to see all the hard work the team has done last year pay off. Even in the first quarter we have unlocked categories which we didn't see working last year and they are now coming onto the service."
Twitch doesn't provide user numbers for Australia but says that globally it has 2.5 million people tuning into its platform at any given moment. Across the globe, more than 1 trillion
minutes were watched in 2020, a 60 per cent increase on 2019.
In Australia, users predominantly fall into the 18-34 age group, and 75 per cent are male. Chanana says that will even out as more content is produced on the platform locally, with non-gaming content on Twitch quadrupling during the past three years.
This changing demographic is another reason Chanana feels brands will need to join Twitch.
"The 18-34 demographic is the hardest to capture," he says.

"We all know they're not watching TV. In fact, 90 per cent do not watch free-to-air at all.
"In terms of gender, in the bigger mature markets it's almost 50/50 because the growth of music and other channels have completely brought in new creators, and we are going to continue seeing that grow in Australia, as well."
But being reliant on user-generated content means Twitch is also subject to brand safety concerns from advertisers that many other tech platforms face.
"One challenge which has come up in the past is sometimes there's superstition around brand safety," says Chanana.
"We are big on brand safety. We consistently go out in the market that we are not a free-speech platform. We are moderated; we do a lot of work with our content creators, partners and affiliates — they are all contracted so that's one task we've done a really good job on."
Edwin Hughan, Senior Creative Strategist
What's the most exciting part of your role as a creative strategist?
With all the new ways streamers are creating content to entertain their audiences, it's exciting to work with brands to figure out how we can leverage the best parts of Twitch to create the best activations for our clients. 
You've got people playing FIFA roleplaying as coaches, holding team meetings, people sharing their culture and skills, musicians making new music, even someone dressing up like a gecko and inviting people to call into their show to chat. There's always something new to discover and apply.
Is there a big misconception advertisers have about Twitch?
As easy as Twitch makes it for creators, it's not just people diving into a game and going live on Twitch—though that's where it often starts.
The team of support Twitch creators build around themselves to make this their profession really is amazing. The investment that goes into the tech and production value, highlight how dedicated gamers and their audiences are.
We've got Australians spending 1.8 billion hours gaming in 2020 and the Australian gaming industry now being worth $3.4 billion. Gaming and live streaming can't be considered just a niche hobby these days.
What's the biggest challenge in your role?
Knowing when to switch hats, from creative strategy to producer to client.
I make sure to take the Twitch hat off and zoom out to see things from a different perspective.  On the flip-side, it's also balancing when to keep the Twitch hat on and help guide all parties through some of the more interesting aspects of a live environment.
Taking them on that journey to ensure what might seem very out there is in fact helping achieve brand objectives—even if it involves a roleplaying coach or a grown adult dressed as a gecko.
Batoul Peters, Account Director
What does a typical day look like for you?
A typical day for me is helping brands better understand Twitch and demystifying the opportunities available to them. I'm focused on building a community of like-minded advertisers and agency partners that understand Twitch and appreciate its ability to drive impact for brands. 
In many ways I consider myself similar to a Twitch streamer - the account director type! Hear me out... My content narrative is Twitch media opportunities, my audience is made up of advertisers and agency partners, and my platform is virtual.
Having started at Twitch in the midst of a pandemic, I had to get comfortable pretty quickly with building rapport and genuine relationships in 2D.
What attracted you to Twitch?
If the media and advertising industry were The Matrix, then Twitch would be Zion. It's the chosen place by passionate creators and a deeply engaged audience community. I love the connection the audience has with the creators, it's deeply authentic.
Twitch isn't just a media service, it's a way of life—a culture unto itself driving community-led content. You can't find many places that do it like Twitch does.
Have you learnt anything you didn't expect to while working at Twitch?
Brands don't need a gaming strategy to win with our audience. Twitch users do "ordinary people things", like buy groceries, apply for a loan and shop online.  When it comes to content diversity, Twitch has something for everyone. From gaming, to music to talk shows to sports to beauty and art—there is content for everyone.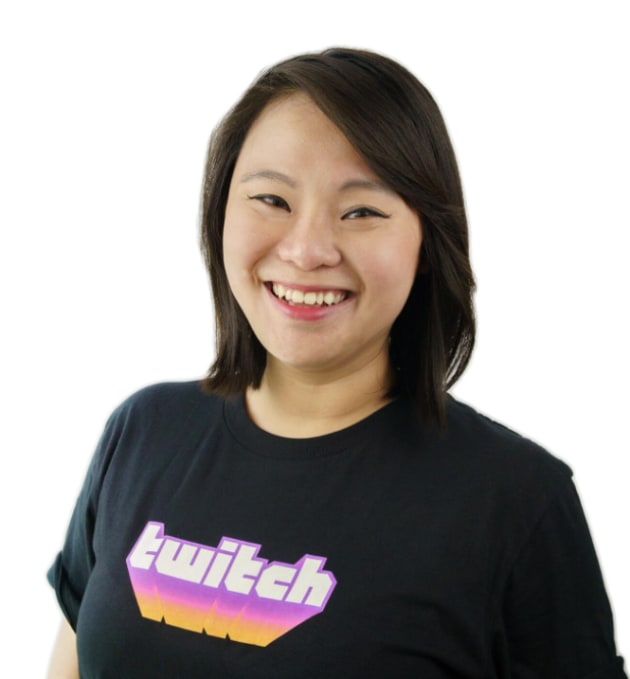 Cheeri Leo, APAC Director of Sales Marketing
What's the biggest challenge you have in your role?
Twitch Australia officially launched on 1 January 2020, amid a global pandemic and significant market challenges. Launching and scaling the Twitch presence in Australia in a virtual environment was definitely a challenge, especially without the in-person interactions to connect with brands and clients. We were up against the fatigue of virtual events, and the team had to adapt to working from home and losing the regular face-to-face communication. However, this also created an opportunity for Twitch to connect with the world via our live streaming services.
What's something you wish advertisers better understood about Twitch?
Twitch's 'secret sauce' is the live, personality-driven content and two-way interaction between community and creator. Popular creators stream for an average of 40 hours a week, and each creator's community interacts through its own language, set of rules and inside jokes. Brands that create a Twitch channel expecting to organically capture an engaged audience will likely struggle to keep up, to create enough content, and to find entry points on their own. Advertising on Twitch is instead about brand building via tapping into a community through creator partnerships—think Tourism New Zealand's PLAYNZ campaign collaboration with top Aussie streamer Loserfruit.
Any key goals for 2021 at Twitch?
Bringing about key thought leadership pieces on 'Community Created Content' and 'The Power of Livestreaming'. We want to share more on the research and insights we've been working on and show how these translate into amazing, and hopefully award-winning, campaigns we've done with clients.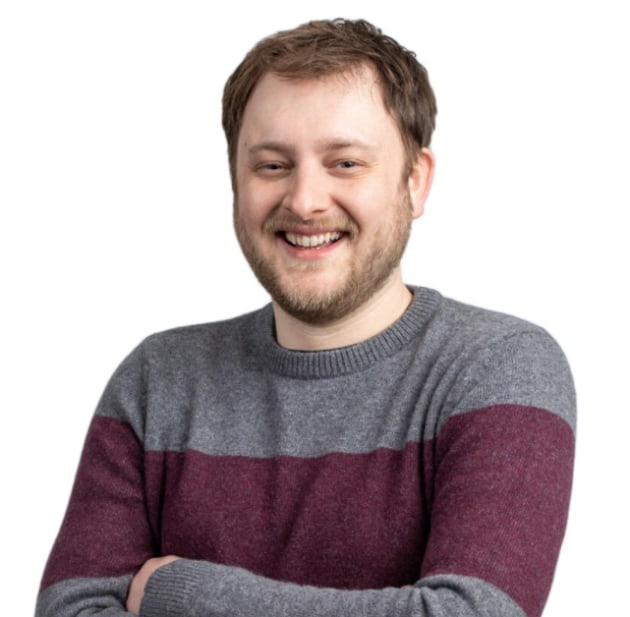 Lewis Mitchell, APAC Content Director
What's your one key goal for 2021 in your role?
Twitch has been built from the ground up as a livestream service and the tools built for engagement are second to none. My key goal is to continue to provide a sustainable home for as many creators as possible in 2021.
Have you learnt anything about Twitch you weren't expecting to since joining?
While gaming is known to be, and will always be, at the core of Twitch, I found the breadth and depth of content available astounding. In fact, non-gaming content on Twitch has quadrupled over the past three years. In ANZ, sports and music genres have experienced tremendous growth, and we've seen categories such as art, comedy, and lifestyle emerge to capture new audiences.
Have you learnt anything about Twitch you weren't expecting to since joining?
Creativity is infinite. Throughout my time here, I've seen people utilise the service in ways no one working at the company could have expected. We've seen wood carving and knitting streams, new ways to experience sport and music, and creators live-builds of bespoke controllers out of baguettes. It's been amazing seeing what people can do when you give them the right toolkit.
Have something to say on this? Share your views in the comments section below. Or if you have a news story or tip-off, drop us a line at adnews@yaffa.com.au
Sign up to the AdNews newsletter, like us on Facebook or follow us on Twitter for breaking stories and campaigns throughout the day.