Originally published in the AdNews September/October magazine. Subscribe here to make sure you get your copy.
TikTok, which launched its Australian team at the height of a pandemic, has been dealing with increased political scrutiny and competition from the established social media players. AdNews talks to commercial general manager Brett Armstrong about how the app has stayed on its growth path.
Many members of the local TikTok team have yet to meet face-to-face, separated by the pandemic which came just before the business' official launch earlier this year. However, they've still been busy working to build the platform's local presence as its popularity surged under global lockdowns, throwing it in the spotlight of both governments and competitors.
The video-sharing app opened its Australian office in June, headed by former Google executives Brett Armstrong, as general manager for global business solutions, and Lee Hunter, as general manager.
Speaking to AdNews, Armstrong says the Sydney-based team has been flooded with demand from advertisers as the app blew up globally during the early phases of the pandemic with people using its viral challenges to stay connected and entertained while under strict stay-at-home orders to slow the spread of coronavirus.
TikTok doesn't release local user numbers but Roy Morgan estimated in February it had more than 1.6 million Australian users, which has mostly likely jumped since.
"We've been incredibly fortunate here, in that since we opened our doors the opportunities have been flowing in almost faster than we can keep up with," Armstrong tells AdNews.
"So we've really had to hit the ground running and scale up as fast as possible to meet that demand. Since I joined TikTok, I've been able to handpick a strong and extremely talented team of innovators and builders who thrive on that kind of challenge and we are still growing.
"We're currently hiring for more key roles in brand partnerships, customer solutions, brand strategy, business marketing and sales operation. Remotely on-boarding so many new starters during COVID and with everyone working from home is definitely not how we'd like to have done it, but I've been so proud of how everyone has risen to the challenge."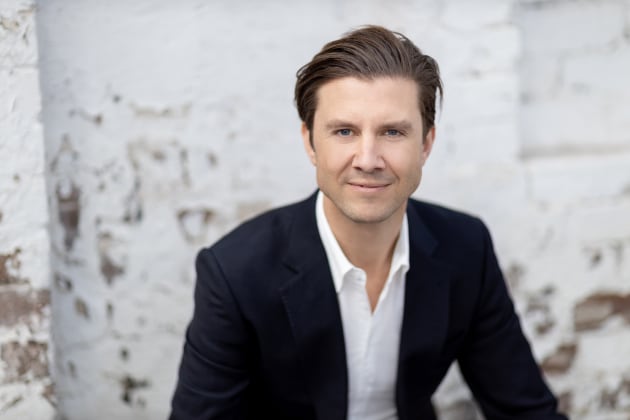 Brett Armstrong
Other executive members of its core launch team include Brent Thomas as director of public policy and Arjun Narayan Bettadapur Manjunath as head of trust and safety, leading TikTok's dedicated APAC team based in Singapore.
Already the team has worked with brands from small businesses to big names such as Nivea, Gucci Fragrance and Apple. It has dedicated teams for clients across FMCG, automotive, tech, retail, government and more. As we head into the holiday period, Armstrong expects demand from retail and ecommerce to strengthen, and, slowly, the return of travel and tourism brands.
"The response from advertisers so far has been amazing," he says.
"We've had the chance to work with some renowned global and Australian brands, from Optus to Milo to Suncorp, as well as run local campaigns for a huge roster of global brands like MINI, Hyundai and Pepsi, and for those taking the early mover advantage, there are huge market opportunities to capture as well.
"One recent Aussie campaign that we loved was with Menulog, which really aligned with what TikTok is all about. They took the hashtag challenge format to new levels with a Snoop Dogg jingle and an all-star line-up of TikTok creators, encouraging Aussie users to get involved and do their best #DeliveryDance. The campaign was a huge success, reinforcing the value for advertisers in understanding the TikTok community and building that into their strategy."
TikTok has been expanding across the globe over the past 18 months with key hires in the US, UK, Canada and Japan.
The app's success has attracted the attention of big players which have tried to capture the popularity of TikTok videos on their own platforms.
Snapchat has incorporated features, such as testing ways to bring music to its creative tools, that mimic the style of Tiktok videos. But a more direct challenge to TikTok is Instagram's launch of Reels in early August, a tool that allows users to make short-form, TikTok style videos on the platform.
"We honestly welcome competition, as it holds us all up to a higher standard, and helps us continue to innovate to be the best we can be," Armstrong tells AdNews.
"With our creator community, TikTok really is a unique platform. The diversity of content and the creators that come onto TikTok just look different to any other platform.
"From a competitor perspective, while we're continuing to see challenges on the product side, what we believe in is that we will continue to innovate on our product, creating the best experience out there for our community. On TikTok, it's not about your friend base or social graph, it's uniquely about you and the discovery of content related to your interests.
"The For You feed is part of what enables that connection and discovery and one of the defining features of the TikTok platform. It's central to the TikTok experience and where most of our users spend their time.
"Compared with other social media platforms, TikTok is a participatory platform where users discover content related to their interests. On TikTok, creative ideas matter more than social connection and users are celebrated for being their authentic selves."
Industry experts expect that Instagram's loyal audience, as well as a skew to older people is likely to give its Reels a boost.
However, Armstrong argues that while TikTok is particularly popular among younger people, its user base spans across all ages, something noted by brands. He also notes the platform's "authentic" environment will keep users loyal, as opposed to Instagram's more airbrushed aesthetics, something the image-based app has been trying to shake off.
"We've partnered with a number of auto brands, for example, one of which turned to TikTok specifically to reach affluent millennials aged 35 and over," Armstrong says.
"We had a FMCG campaign going live in August aimed at the over 35 bracket, and currently have live campaigns targeting 18-44 and 18-39 age groups for fashion and tourism brands. While we're sometimes perceived as a youth-oriented platform, the reality is that TikTok is a platform for everyone, and our audience is incredibly varied and inclusive."
In addition to this attack from competitors, TikTok has been operating in the shadows of increased scrutiny over data concerns from governments and experts around the globe for its links to the Chinese governments through the ownership of Chinese company ByteDance. According to China's National Intelligence Law from 2017, the government can compel businesses to share information with it.
Despite this, TikTok has consistently said it would not provide user data, which is stored in Singapore and the US, to the Chinese government. Locally, while the app is still being questioned by a senate hearing over foreign interference concerns, an investigation by the Australian government has cleared it of a ban, finding it doesn't pose a security threat to Australians – although Prime Minister Scott Morrison did warn that users' data could be sent back to Beijing.
But in the US, President Donald Trump issued an executive order giving the app until November 12 to either sell or spin off its business in the states over his concerns that its links to China could be a national security threat, with Microsoft emerging as the likely buyer.
Armstrong says the local team have not been distracted by acquisition talks.
"Politics aside, what I can say is that we are extremely confident in the long-term success of TikTok," he says.
"We are fully committed to the privacy, safety of our users and this community, which is just flourishing, and we're excited for the next chapter of TikTok and the growth that we're having. It's business as usual for us.
"TikTok is a global platform. As we continue to expand our global presence, we are committed to building a local product experience for each of the markets we operate in. We operate locally, with local teams and offices for the key international markets where we do business."
Once the pandemic starts to ease, Armstrong says its priorities will remain the same, growing and developing the team.
"Brands here in Australia really see the value in being first to things, rather than playing it safe," he says.
"I'm keen to establish Australia as an innovation hub for TikTok, where we roll out world-first solutions for advertisers and marketers to meet that demand.
"What I love is that Australia's advertising culture is unlike any other. We have a long history of really creative, funny, and irreverent ad campaigns, and that's exactly the kind of content that TikTok's all about – so to me it's a match made in heaven.
"But more broadly, we're a nation of innovators. Brands here really see the value in being first to things, rather than playing it safe, so I'm keen to establish Australia as an innovation hub for TikTok, where we roll out innovative, first-to-market solutions for advertisers and marketers to meet that demand."
Hollie Lowe • head of customer solutions
What joining TikTok means to you?
TikTok provides so much joy and positivity to our users and has become a place to decompress for most during these challenging times. I am proud and inspired to be making this impact on people's daily lives, being able to connect brands authentically to their audiences, and working with such passionate individuals every day. I feel very lucky to be part of the TikTok family and our journey.
How would you describe the culture?
Our culture is one of camaraderie, community and collaboration, which is amazing when you consider that most of us have never met each other face-to-face due to COVID restrictions. Everyone is highly energetic, passionate, entrepreneurial and has a 'win-as-one' mindset. The culture is infectious and inspiring. Something I'm very proud of and feel lucky to be part of.
What does a typical day look like for you?
It is 'Always Day One' at TikTok and there is no typical day – this is a core TikTok value and one you will hear throughout the business. My focuses always include developing my team and peers, and working with our agencies/clients to ensure we deliver the best solutions, service and results. One thing that always remains the same for me each day is after shutting down my laptop, I decompress from my day's work by hopping onto TikTok and into my For You feed, which is mostly full of animal and acoustic music videos.
What's the best part or most challenging part of your role?
The best part of my role has to be the people – our incredible TikTok family and meeting new people at agencies or brands.


Daniel Klug • creative strategist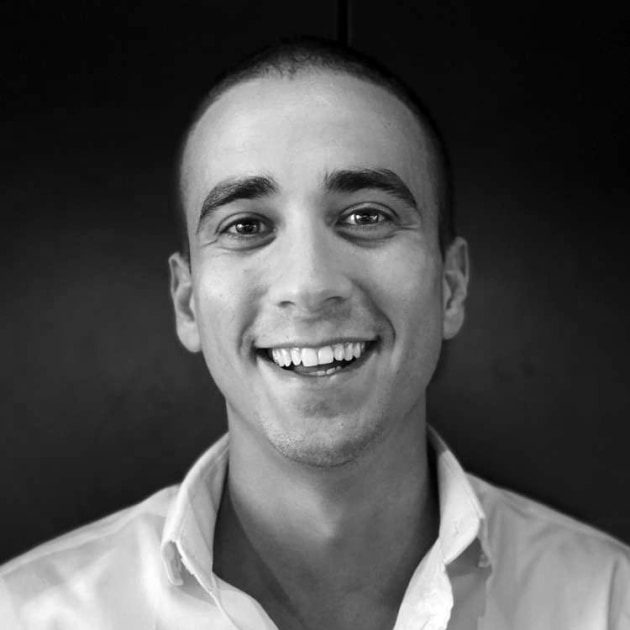 How would you describe the creativity on TikTok compared to other social media platforms?
TikTok isn't just a platform for brands to speak to consumers, but to speak with them – to interact with them on a creative level, to encourage their audience to speak up, and to subsequently amplify those voices. Compared to other platforms, TikTok is more than just collaborative; it's creatively inclusive.
Are there any brand categories you'd like to see take more creative risks on TikTok?
TikTok is green pastures for all verticals right now, from a creative perspective. It's such a fresh platform that there are opportunities for all brands, regardless of category or country, to lead the way internationally. What an exciting opportunity for Australian brands and agencies to develop global firsts.
What's been one of your favorite campaigns on TikTok so far?
Queensland Ballet ran a hashtag challenge recently that remixed a song from The Nutcracker, targeting current and past ballet dancers, as well as the wider Aussie TikTok audience. It was a brilliant, engaging concept, that was truly sound/music-first – as all good TikTok campaigns should be. As a Queenslander, it's definitely up there with my favourites.
Hayley Spence • brand partnership manager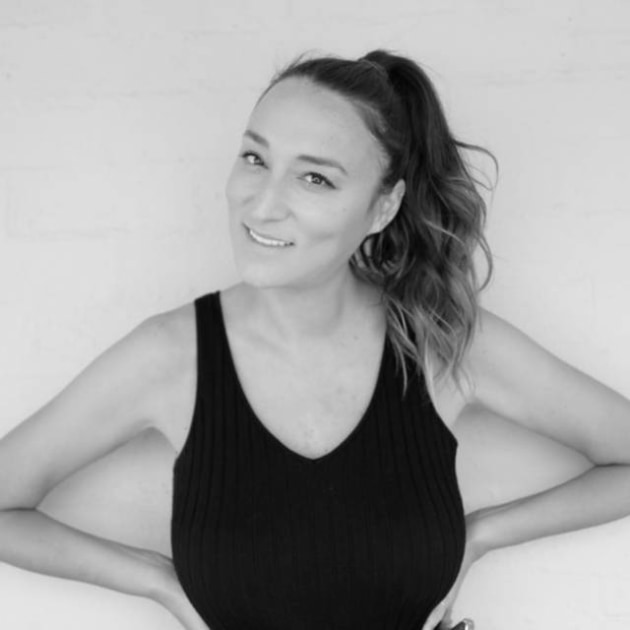 Were there any misconceptions advertisers had about TikTok before joining the platform?
Many thought TikTok mainly consisted of teenage girls dancing and did not target the right demographic for their brand. Although there are videos that fall under that category, there is so much content that is for everyone of all ages and interests. Gen Z just got there first as young people do with any new cool platform. What is clear is that clients who were not on TikTok in my first meeting are now on TikTok and spending hours on it each week. They can see how diverse, joyful and powerfully immersive it is. For brands, that presents a huge opportunity. I have loved seeing the rise of #tiktokmums and #tiktokdads in the last six months.
Is there anything about TikTok you've learnt since joining that surprised you?
I am extremely happy with how the workplace is as diverse and authentic as the platform. TikTok really supports equality and celebrates diversity across the board, and I am really encouraged to see a lot of senior positions around the world taken up by mothers.
Have big brands in Australia been quick enough to embrace TikTok?
We have had tremendous success with big brands like Milo, Fanta, Apple, Nivea, V Energy, Menulog, Optus and Suncorp, to name a few. For many of these campaigns, TikTok was at the epicenter of the wider media strategy that involved digital and above the line activity. This is something I am seeing more often. One of my recent favourites is the Nissan Juke challenge which is performing exceptionally well and shows real innovation in what can be a traditional category. There's a lot in the works coming up as things start returning to 'normal' so you will notice a big change from October onwards.
Elisa Kelsall • head of partnerships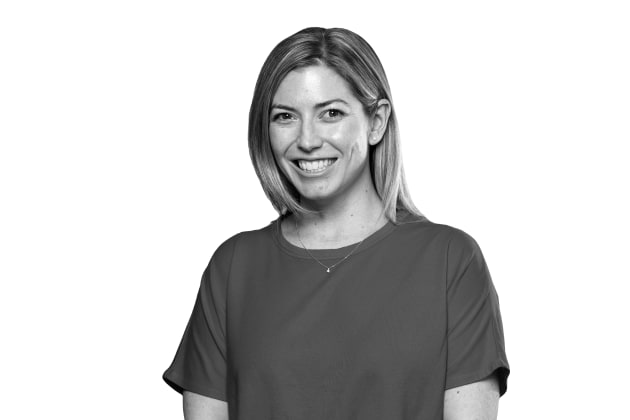 What attracted you to TikTok?
Being part of something as exciting as the juggernaut that is TikTok. I was also keen to join the team during the start-up phase, and be part of a community that is so passionate about our platform was also hugely appealing.
What are your top priorities/goals for 2020?
Building and growing our team is the number one priority for 2020. I'm also focused on bedding down our new vertical aligned structure and ensuring partnerships managers have the industry knowledge to bring value to our advertisers in regards to how our products can create cut-through and reach audiences. We have already had a number of incredible campaigns launch with brands such as Menulog, Nissan and Nivea, and as we speed towards the end of the year, the team are already working with a lot of great advertising partners on more exciting hashtag challenges, plus the launch of branded effects into our market.
What's the biggest challenge in your role?
Our users know we have something very special on our platform, and the exciting challenge which lies ahead for the partnerships team is to help our advertisers discover that joy also. We can't wait for even more brands to experience the incredible creative canvas we provide and to find new and innovative ways to engage with our unique audience, whilst driving results.
Have something to say on this? Share your views in the comments section below. Or if you have a news story or tip-off, drop us a line at adnews@yaffa.com.au
Sign up to the AdNews newsletter, like us on Facebook or follow us on Twitter for breaking stories and campaigns throughout the day.