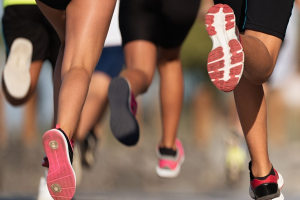 Media agencies report a positive and optimistic outlook among clients as bookings lift and the industry looks to upbeat forecasts for 2021.
The latest numbers released this week from SMI (Standard Media Index) show the ad market emerging from a 26-month advertising recession.
The value of advertising expenditure rose 8.3% year-on-year in November, driven by strong TV and digital demand.
And the forecasters see more increases. Zenith sees 8% growth in ad spend in Australia in 2021 with a return to 2019 levels next year. Magna expects ad spend to recover by 11% in 2021 to reach $17.5 billion. 
Pia Coyle, national head of Investment, Ikon Communications, is cautiously hopeful that there is a return to normality for the industry ahead.
"We certainly see the outlook for January and February looking positive, and media owners are being fairly bullish in negotiations, which signals this," she told AdNews.
"The big question is how the market will adjust post Q1. There will likely be a lull, as the backlog of bookings settle.
"Advertisers were also spooked by the unexpected pre-Christmas lockdowns, so our fate is closely tied to governments and their management of new cases.
"It's heartening to see outdoor fortunes lifting, but the true test for all media owners is how they hold this momentum into Easter."
Industry analyst Steve Allen, director of strategy and research at independent agency Pearman, says it hasn't been a fast start to the year and equalling last year will take some effort. 
The COVID outbreaks and government is undermining what would be a better start to 2021, he says.
"However, clients are feeling more positive and optimistic," he says.
"We are hopeful but part of this comes from new business we gained during 2020."
Allen agrees with forecasts that ad spend levels won't return to 2019 levels until 2022.
But he sees 2021 ahead of last year. "But not if we keep going into lockdowns, where things remain highly disruptive in fact and in consumers' attitude," he says.
Media Republic director Steve Fagan says there are positive signs for 2021, with continued growth for TV, digital, radio and out-of-home as agencies, advertisers and the media work in the new COVID-19 dynamic.
"Demand for TV airtime was at its peak in November and December, as traditional advertisers re-entered the market alongside those new-to-TV advertisers that had taken advantage of the softer market earlier in the year," says Fagan.
"E-commerce advertisers (Kogan, eBay, Klarna etc) should continue to maintain a presence in market as they continue to build their brand awareness and customer bases."
Paul Wilkinson, The Media Store's head of investment, says the increase year-on-year in spend confirms the huge surge in demand felt in the market towards the end of 2020.
"It's fantastic to see things finally starting to turn around," he says.
"The fact that the growth came from TV and  Digital and that Radio is largely flat is not a huge surprise, given these are the channels that allow advertisers to pivot quickly and easily.
"This was no doubt a big factor in channel selection across the market, coupled with the immediate impact they tend to have on sales. 
"While the summer months tend to be comparatively quieter, the sense we are getting as we return to work in 2021 is that this demand is continuing through into Q1 2021.
"Hopefully overall revenues follow suit and begin to move across other channels too, giving us a good leg up into the new year and beyond." 
Have something to say on this? Share your views in the comments section below. Or if you have a news story or tip-off, drop us a line at adnews@yaffa.com.au
Sign up to the AdNews newsletter, like us on Facebook or follow us on Twitter for breaking stories and campaigns throughout the day.