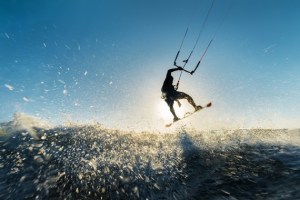 The tools of social media, and frustration at how institutions and not individuals apparently get preference when it comes to investing, were behind the rocketing share price of GameStop, a chain of gamer stores in the US.
The share price surged 1,600% in January hitting a high of $US483. They've fallen this week to around $US90.00 but still ahead of the $US14 of a few weeks ago.
And there are implications and lessons for brands in remarkable events underpinned by mob rule, according to Brian Wieser, global president, business intelligence at GroupM.
Retail investors collaborated, via social media platform Reddit, to rapidly buy at prices beyond anything that sensible analysis might support.
They did this, not to make fortunes, but to send a message to the big hedge funds betting (shorting) that GameStop shares would fall. The little guy against the big institutions. 
Hedge funds reportedly lost billions of dollars as they were forced to buy Gamestop shares at inflated prices. 
Reddit's Wall Street Bets group could easily turn its activist investor attention to a major stock exchange listed company with global brands.
"The episode has been captivating for many reasons, including issues related to populism and the relative power of Wall Street or other institutions versus 'the little guy' in an era where recovery from the pandemic has likely amplified pre-existing trends around income inequality and where larger businesses generally fare better than smaller ones," says Wieser.
"There are certain to be some lessons for brands to follow. We can imagine that a stock with a large retail investor base which has an unrealistic valuation and which experiences a reset could become a byword for something undesirable, and negatively impact related brands.
"More generally, the event illustrates ways in which consumers can coordinate as a mob to effectively commandeer a brand. This could occur in an effort to persuade a brand to do something or to take control of a brand's associations with the world more generally.
"While some of those efforts might be positive, some could be damaging to a brand, or at possibly contrary to a brand owner's preferences." 
Brands would be hard pressed to predict this happening to them.
"Arguably, strong brands which are widely viewed in a positive light and which provide meaningful benefits to stakeholders (customers as well as society at large) should be more immune to negative consequences if they might occur," says Wieser.
"On the other hand, weak brands associated with mobs making disruptions or unsavory associations or otherwise using a brand to do things that have negative costs will likely find it harder to alter perceptions."
Have something to say on this? Share your views in the comments section below. Or if you have a news story or tip-off, drop us a line at adnews@yaffa.com.au
Sign up to the AdNews newsletter, like us on Facebook or follow us on Twitter for breaking stories and campaigns throughout the day.