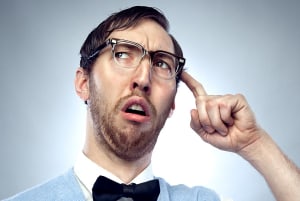 Top advertising and marketing talent, told to be in the office five days a week, are turning their backs on current employers and seeking new jobs, according to recruiter Aquent.
Aquent's 2021 Australian Talent Insights Report and Salary Guide -- surveying 1,601 Australian-based, digital marketing, creative and development talent -- says hybrid work environments will help attract and retain the best talent. 
Generally staff in the advertising and media industry aren't being herded back to the office but there are differences among employers.
Some industry leaders think there's been a fundamental change in the way people work but others believe being in the office is the most productive and want a return to the office. 
Almost all talent surveyed (98%) by Aquent said they want to continue working remotely at least some of the time.
Aquent says talented people are now actively looking for a new role because their current employer will not offer flexible working arrangements,
And there are a few who have gone one step further and resigned without a job to go to because it was mandated they should return to the office five days a week.
"The lack of flexibility in many instances is being read as a lack of trust in the employees, which naturally doesn't sit well," says Alex Kenning, managing director of Aquent in Australia.
"Whilst a hybrid work environment can give people more control over their lives and allow them to spend time doing the things they like, rather than commuting to work (88% of respondents did NOT miss their daily commute), it is something that needs to be closely managed and well implemented."
And people do miss the office.
"The three things most missed from working in an office was being amongst other people, collaboration with co-workers and the office buzz and energy," says Kenning.
"To help create this, one thing we have seen quite a lot of businesses doing is to have all staff come in on the same two days a week.
"Another aspect to consider is that employees who work in a hybrid environment need access to the technology and equipment to work effectively at two sites (home and office).
"That's fine if you work off a laptop and have a good home office — and whilst it was easy to ship a mac, monitor, keyboard and office chair home once for a long period of time, it's hardly practical for that to be done twice a week.
"If an employer can create an effective hybrid work environment, then there are a number of upsides.
"If the employer doesn't require all staff on site, all day Monday to Friday, then there is an opportunity to have big savings on real estate and office leases.
"What that looks like will vary depending on requirements and may need some creative thinking, but with more and more shared offices, co-working spaces, rent-a-desk options cropping up each week, it is something worth considering.
"If the employer can successfully create and maintain a hybrid work environment that delivers the wishes of the employees and instills a high performance and collaborative culture, then attracting the best talent and retaining your key employees could get just that little bit less difficult!
"All things considered, hybrid work environments are here, they are real and they are here to stay.
"I am yet to see a model that can be rolled out across every organisation and for every role, and I don't think one will ever exist, but by communicating with current staff, asking them what they would like and how they think it might work, there is an opportunity for every organisation to create an environment that will be a win for all parties — the employees and the business."
Have something to say on this? Share your views in the comments section below. Or if you have a news story or tip-off, drop us a line at adnews@yaffa.com.au
Sign up to the AdNews newsletter, like us on Facebook or follow us on Twitter for breaking stories and campaigns throughout the day.