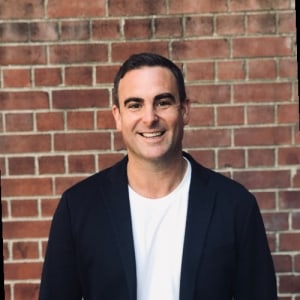 As convergence lay on the horizon for television, it will be the traditional TV teams who are best placed to ride the wave.
Amobee head of sales ANZ Andy Dixon says while digital lays the foundations for convergence, many elements from linear planning and trading will need to be carried over in order to create a sustainable TV ecosystem.
"In the last two years, we've seen enough evidence to safely assume that linear still makes up the lion's share of ad revenue and will continue to do so, at least for the foreseeable future," Dixon says.
"Rather than destroy the current operating model, we need to build bridges and bring TV and digital closer together."
The rise of connected TV (CTV) and broadcast video-on-demand (BVOD) has seen the TV and digital worlds colliding more and more.
But just because it is delivered digitally, Dixon says it doesn't mean TV should be treated like other digital channels.
"Teams need to be conscious about treating TV like TV and not like digital publishing or editorial, which RTB (real-time bidding) tends to do by commoditising space on a page," he says.
"For this reason, TV teams will be best placed to plan, buy and measure converged tv as they have the skill sets, priorities and mindsets to glean the most value out of TV."
Transformation time
Big changes are looming for the industry with the video-on-demand (VOD) landscape set to change dramatically in Australia with new entrants, new advertising models and new measurement data becoming available.
The launch of Virtual Australia (VOZ) is promising to be a gamechanger for the industry, setting the foundation for a new Total TV reporting standard.
At the moment though, Dixon says TV measurement is missing a clear link to sales and customers.
This is where digital data can come in and help.
"Digital IDs are the bedrock to digital attribution - and with the upcoming changes to Apple, Chrome and third-party cookies there will be a great opportunity to bring these two worlds together and build bridges between the panel-based anonymous TV world and the addressable digital world," he says.
"Given that, marketers will have more ways of stitching their sales and customer data to ad data and seeing across all channels more clearly."
Agencies now have time to prepare themselves to lead the charge and build out their converged TV capabilities, instead of leaving it up to free-to-air (FTA) broadcasters and the walled gardens to dictate what they buy.
In order to be prepared, Dixon says it is important to make sure planning and media buying are connected.
"For years, planners have been planning and buyers buying. It's time to connect those dots and move those processes into digital platforms," he says.
"The benefit of digital ad platforms is that they're on top of a rich base of digital IDs and audience scoring systems which can be worked backwards to create addressable planning tools."
While TV uses panel-based data to score audiences and apply indexes and benchmarks, digital data uses different types of IDs to connect devices to people and enable orchestration across different media channels.
Dixon recommends that agencies opt for planning tools that work with both TV and digital data alike to be prepared for the future.
The right data
TV has always been a mass broadcast medium. Now CTV allows buyers to hypertarget in ways they couldn't before.
This can lead to more manpower, creative costs and technology needed to deliver a campaign though and doesn't make use of the full potential and reach that the channel has to offer advertisers.
"Using a combination of digital and linear data to create converged audience plans will help brands define audiences and measure incrementally within those audience groups, which will allow buyers to prove value and continue on that journey," Dixon says.
When it comes to working with this data, providers like Amobee are helping the industry paint a truly converged picture across planning, activation and measurement.
"Our ability and experience in combining TV viewership data with digital identity maps around the world, combined with proprietary audience scoring and forecasting capabilities which can create converged TV plans and incremental reach plans is really where we play," he says.
"No pure play DSP (demand-side platform) can or will be able to accomplish this. Our foundations in the digital space set us up perfectly for the world of convergence."
Have something to say on this? Share your views in the comments section below. Or if you have a news story or tip-off, drop us a line at adnews@yaffa.com.au
Sign up to the AdNews newsletter, like us on Facebook or follow us on Twitter for breaking stories and campaigns throughout the day.