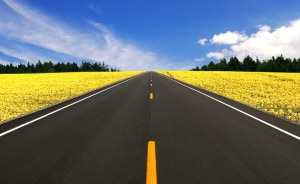 The federal budget is aimed at underpinning continued economic recovery, which will help drive the current surge in the advertising industry. 
Treasurer Josh Frydenberg -- "Australia's economic engine is roaring back to life." --  has a big spending budget designed to stimulate the economy to ride through the pandemic. 
Other measures, including more resources for mental health and an increased focus on women, add to the economic health, which will then flow through to the advertising and media industry. 
Media industry analyst Steve Allen, Pearman's director of strategy and research, says the budget will continue the stimulus support to the economy, continuing the pace of recovery.
"But without International travel and tourism there will be a gap in recovery in media marketing. So no full rebound," he told AdNews.
"For the media and advertising sectors, steady as she goes. That should mean steady continued recovery as long as consumers keep spending. Trapped largely within Australia, this should have a positive effect."
WPP AUNZ CEO Jens Monsees: "Good news for Australia from yesterday's national budget announcement from Josh Frydenberg. 
"In my opinion today's budget represents many wins for many people, with a strong future strategic focus on the three main areas:
1. Digital economy and infrastructure (including better coverage of 5G and investment in 6G)
2. Social focus with mental health being a big consideration, strengthening the economic situation of women, women's health and improving the age care sector
3. Looking after the environmental issues and sustainability
Peter Vogel, CEO of Wavemaker AUNZ, says the budget is positive and based to drive the recovery.
"The key questions for the budget: does it develop consumer confidence and does it develop business confidence? I think it does both," he told AdNews. 
"You see how we are tracking on unemployment with the mountain of new jobs that are being developed, the tax reforms for the mid to low income earners, with governments spending so much, a commitment to keep the interest rates low ... all of that  gives the consumer more disposable income and also the confidence to spend that money.
"In terms of the business confidence, you have strong approaches to enable businesses to write down their assets so they can invest in  new assets to drive their growth.
"Then there are the training and apprenticeship subsidies, and also support for key struggling sectors.
"I think that will give business confidence to invest to grow their businesses. 
"If you've got consumer and business confidence that's great for the advertising and media sector. With businesses investing,  advertising and media is part of that."
Angela Tangas, CEO of dentsu, says: "Empowering women in the workplace is an area I am passionate about and focused on at dentsu, so it's pleasing to see the government has actioned its pledge for a more women-focussed budget this year.
"While a commitment has been made to increase female participation in the workforce through investment in areas such as childcare subsidies, I do believe longer term strategies to make parental leave more equitable and accessible for both primary and secondary care givers need to be considered and was amiss in this year's budget.
"However this is also the responsibility of the industry and broader business community, who need to supercharge its focus on gender equality. Providing more support for parents is one of many areas we're focusing on at dentsu, through our parental leave program, a newly launched return-to-work coaching program, and offering flexible and agile working arrangements."
She says one area under-indexed on as an industry is attracting more women into technology and digital roles.
"This is a critical area for us all to focus on to ensure a sustainable future, particularly with clients increasingly seeking out digital solution," she says.
"The $25.7 million commitment to STEM-based careers, including 10,000 digital skills training places, is a good start to ensuring women of all ages are given the opportunities and encouragement to pursue tech as a viable career path.
 "I'll be interested to see what projects are included in the $38.3 million allocation to assist more women into leadership roles. At dentsu, we have a global goal of increasing our representation of female senior executives to 50% by 2025.
"Locally, our 'dentsu balance' initiative is aimed at identifying an action plan and tangible pathways to support more women in developing their careers and achieving a 40:40:20 gender balance across our ANZ business. Part of this includes assessing and improving gender pay parity, setting 'closing the gap' targets, analysing like-for-like differences between roles, and externally benchmarking all roles to ensure consistent pay practice.
"It's important to acknowledge the impact COVID-19 has had on mental health and the commitment to spend $2.1 billion on mental health initiatives is undoubtedly welcomed by everyone.
"To offset this, businesses need to continue looking at what programs and policies they have in place that support employee wellbeing and flexibility to avoid burnout this year. Our partnership with The Black Dog Institute has proved invaluable at supporting our people via mental health education and awareness training." 
Steve Allen at Pearman says everything in the federal budget affects the industry.
"The federal government largely put forward a socially-based budget last night," he says. "Not a lot of direct stimulus or support for the private sector (there are some continued tax concessions, but not much in the way of stimulus).
"Having said that, the government has its eyes squarely set on continued economic recovery, which in the past year, has done so well, arguably placing Australia's pace of recovery in a world-leading position.
"The many socially based big spending programs, plus the big infrastructure budgeted investment will no doubt have a trickle-down effect, through government (or private sector) public awareness campaigns.
"Never-the-less, a stable, healthy and growing economy is very good for marketers of services and goods.
"Hospitality, travel, and tourism not so much, as each clearly have to rely on domestic traffic only for at least the next 15 months
"The long term run of substantial deficits, and thus Australia's borrowing, a concern, but whilst cheap finance abounds, not an immediate issue."
Have something to say on this? Share your views in the comments section below. Or if you have a news story or tip-off, drop us a line at adnews@yaffa.com.au
Sign up to the AdNews newsletter, like us on Facebook or follow us on Twitter for breaking stories and campaigns throughout the day.