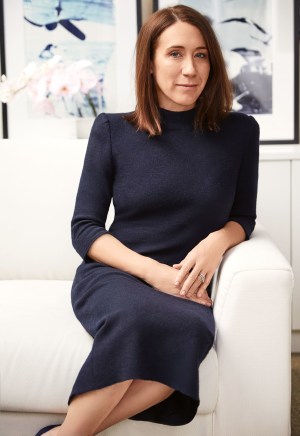 After reflecting on Vogue Australia's 60-year history, editor-in-chief Edwina McCann says she was "ashamed" by its lack of diversity and has vowed to improve representation both inside and behind the publication.
Australian media's lack of diversity has been widely noted over the years, with a 2016 PwC report finding that 83% of the nation's entertainment and media workforce is monolingual, speaking only English at home. For Vogue Australia, published by News Corp Australia, McCann says looking back at its past editions revealed a particular need for better Indigenous representation.
"For our 60th we really had to have a good look at our archives and I was quite ashamed really, and I would say this over my editorship as well, at the lack of Indigenous storytelling we had done," McCann tells AdNews.
"We made a commitment to change that and to do that consciously, and for it to be ongoing. We work with this incredible woman Yvonne Weldon who has really become a close friend of the brand and our editors can go to her for advice … You're never going to please everyone. I'm never sure what the right balance is but I do know that it's something that must be addressed and needs to be changed."
The lack of diversity at Vogue has also been highlighted internationally, with Black creatives using the viral #VogueChallenge, which started in the US, to place themselves on the cover of the magazine.
"We've heard from a lot of readers who have said to us that they grew up never seeing anybody like them in any magazine, nevertheless Vogue," McCann says.
"The Vogue challenge was about people owning our brand. Vogue has been around 100 years internationally, 60 in Australia, and the fact that people still see it as a brand they are proud to put on top of their head, on their own social media, that's something we should be very proud of but also leaves us with the responsibility to make sure we are more inclusive because you can see how much we matter to a very broad section of society."
For the first time in the magazine's history, all 26 global editions of Vogue will unite under the theme of 'hope' in the face of the pandemic. Vogue Australia will feature artwork by Anangu/Aboriginal Pitjantjatjara woman Betty Muffler on its cover - the first time an artwork has covered the magazine. McCann says Vogue is also working with AIME (Australian Indigenous Mentoring Experience) to roll out an internship program to boost diversity within its team.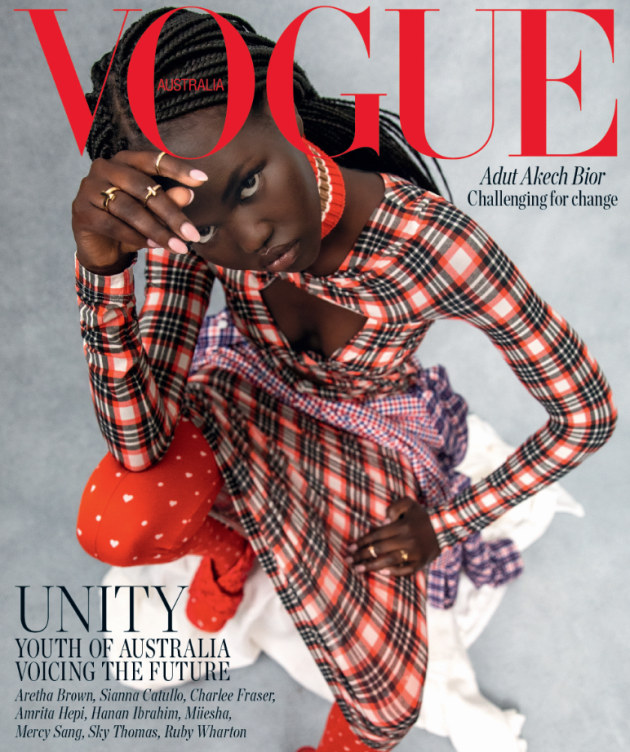 Throughout the pandemic, McCann says the publication has performed better than expected, weathering the loss of airport sales with a boost from supermarkets and subscriptions.
McCann says the title was "lucky" to have launched Vogue VIP last year, with Vogue print and digital subscriptions up 54% year-on-year, according to the publisher. Print and digital readership was up 24.1% year-on-year to 782,000, according to Emma figures.
While many publishers paused their print products at the start of the pandemic, such as Bauer's Harper's Bazaar which was later closed, to deal with the drop in advertising revenue, McCann says that was never on the table for Vogue.
"We're not deserting audiences, we're not even deserting properties that we know that people want us to deliver in whichever format we can at the moment," she says.
"But we also know that the jewel in our crown is our print product. And without our print product, what is Vogue really? I feel like male audiences are very digitally focused, and we can see that with the growth in GQ. But women still do love the tactile experience of reading a magazine and enjoy the beauty of our advertising even, not just our editorial."
McCann says advertisers also haven't deserted Vogue, including big sponsors Westpac for Vogue Codes and American Express for Vogue Fashion Night Out, which is pivoting to Fashion Night In this year with a focus on boosting retailers and designers through the pandemic slump.
"We also were lucky in that the advertisers at Vogue really have stuck with it [the magazine]," McCann says.
"From the outset, Vogue partners, both in Australia and globally, didn't desert us. We're an advertising-based revenue model and to be able to rely on your partners during this time and work with them is a pretty lucky place to be really.
"They also understand their audiences and we've been hearing that parts of the luxury market are holding up particularly well. There are a lot of Australians who might otherwise be traveling or spending their money on other things who are shopping at home.
"It is an odd market at the moment. There are glimmers where people are doing really really well, and of course there's a lot of people who are really really doing it tough. So I guess where we sit, with the majority of our partners being luxury brands, that has, relatively speaking, held up pretty well."
Have something to say on this? Share your views in the comments section below. Or if you have a news story or tip-off, drop us a line at adnews@yaffa.com.au
Sign up to the AdNews newsletter, like us on Facebook or follow us on Twitter for breaking stories and campaigns throughout the day.