One of Australia's iconic media agency legacy brands has been finally dropped as part of a global launch of Dentsu X agencies that began in July.
Dentsu Mitchell has been rebranded to Dentsu X to align the business with sister agencies around the world. This means it drops former owner Harold Mitchell's surname from the agency he founded 41 years ago, and four years after he sold the business to the Aegis Group.
Two weeks ago, Dentsu Aegis Network boss Simon Ryan told AdNews the Mitchell name would be dropped, but had not finalised a date for the new brand.
"With the Dentsu Mitchell name, I think before time, we will make a change, yes, but it's 'TBC' right now," Ryan said at the time.
Dentsu X - five pillars
Dentsu X will focus on five specialist capabilities: labs, ideas, entertainment, distribution and digital.
"The Dentsu Aegis Network's Australian market is number four for us globally and presents a massive opportunity," Dentsu X Asia-Pacific managing director James Hawkins tells AdNews.
"We think the proposition of experience beyond exposure is what the market is looking for and we want to build on that heritage of Dentsu Mitchell."
The agency will be focused on helping brands move beyond exposure and more into consumer experience, which is ingrained in the DNA of Dentsu X in Japan.
The Australian team at Dentsu X are unique within the Dentsu Aegis Network and broader media industry in that there is a strong science focus. This includes talent in data, behavioural, cultural and neuroscience.
"One of the pillars is DX labs, which is a direct link to our heritage at Dentsu Inc, with a variety of specific labs and channels that we have. This includes neuro-marketing, biometrics, robotics, wearables and internet of things. We believe this moves the conversation away from merely how many people have seen the ads that we are distributing to what is that experience.
"If we look at our heritage of Dentsu, we look at the sponsorship opportunities, the IP we bring into market and the sports rights. These all play into the experience that our customers have and our partners."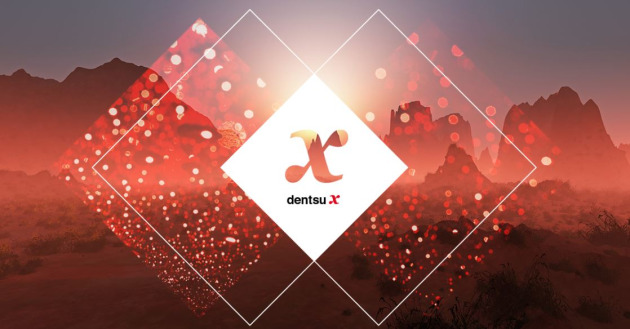 Sports rights heritage
In Japan, Dentsu Inc. is huge player in sports rights in the Asia-Pacific region for events including the FIFA World Cup and Olympic Games.
AdNews asked Hawkins if sports rights was an area that Dentsu X would be intersted in pursuing in the Australian market.
"We look at each of those five pillars of our business and what is right for that particular market. We will have those capabilities and we will look to leverage those whether there is an existing capability within the DAN network in Australia or whether that is something that immediately lends itself to the DX proposition."
In Australia, the business has more than 100 staff and its clients include the Federal Government, UNIQLO, The Good Guys, Carpet Call and Cash Converters.
The agency is currently in a pitch to retain its largest client, the $175 million Federal Government.
Earlier this month, Ryan told AdNews that the agency would continue operating irrespective of whether it loses the government business and the rebrand would certainly add weight to these comments.
"We are excited to announce the launch of Dentsu X in Australia," Ryan says. "We have the proud heritage of being Australia's first media agency, and this is another great step in our journey – further linking us with the global Dentsu Inc. brand.
"Under the Dentsu X name, our clients will continue to benefit from our knowledge of the Australian consumer, combined with the leverage of Dentsu Inc's considerable innovation, technology and regional client relationships across the Asia Pacific region."
Globally, Dentsu X operates in 17 markets with 29 offices across Asia, Russia, France, Italy, Canada and Australia.
The global brand president of Dentsu X is Takaki Hibino. "Following the recent evolution of Dentsu media to Dentsu X, we are pleased to launch the brand in Australia," Hibino says.
"By integrating data, technology, creativity and distribution in the Dentsu X offering, we can develop experiences for clients that are truly focused on digital solutions."
Dentsu Aegis Network Asia Pacific Nick Waters adds: "Dentsu X is unique as a scaled home-grown Asian agency network. Integrating with the rest of Dentsu Aegis Network's portfolio of agencies has propelled its growth, and the launch of Dentsu X in Australia further enhances its position as a leading Asia-Pacific agency network."
Have something to say on this? Share your views in the comments section below. Or if you have a news story or tip-off, drop us a line at adnews@yaffa.com.au
Sign up to the AdNews newsletter, like us on Facebook or follow us on Twitter for breaking stories and campaigns throughout the day.