Mega-mergers, sales house split-ups and international influence; TV has been on the path of evolution in 2019. Major tie-ups included Nine's takeover of Fairfax, Ten establishing its own in-house sales team as it split from MCN and Seven inked a joint venture with News Corp.
International TV networks also made their presence known in Australia, as CBS showed its hand and revealed plans to launch its streaming video on demand (SVOD) service, All Access, locally through Network Ten.
Meanwhile, Foxtel ramped up its streaming operations in a push to cement itself as a sporting leader in Australia, revealing Kayo, it's own dedicated sports streaming platform.
With each network looking to drive greater audiences, the industry was not without collaboration as the quest to define addressability continued.
Broadcast video on demand (BVOD) was also one of the major talking points of 2018, with Seven, Nine, Ten and SBS ramping up their respective offerings.
With 2019 around the corner, AdNews spoke to industry leaders in TV to find out if it would be more of the same in the new year or if TV is in for another year of shake-ups.
Seven CEO Tim Worner said:
2019 will be a year of consolidation and collaboration. Last year we launched a commercial partnership with News Corp, Navigate Auto, and a broadcast Playout JV with Nine, which Southern Cross then announced they would move to. JCDecaux bought APN Outdoor, Ooh!Media got AdShel and Nine consumed Fairfax. In 2019 there'll be a lot more of it all.
Nine chief sales officer Michael Stephenson said:
Television has never been more efficient, as automation and addressability has made TV easier to buy and more targeted. Television has also proven that it's the most effective medium for advertisers. In 2019 Television will be the be the home of 'big ideas'. No other medium will compete with television to deliver big advertising moments that deliver real sales outcomes.
Network Ten chief sales officer Rod Prosser said:
In 2019, will there will be rapid consolidation for several major media companies. For broadcasters, the development of data solutions will accelerate and the rollout VOZ through OzTAM will change the game when it comes to measuring broadcast audiences. This will have a positive flow-on effect to how the TV industry competes with other mediums. Improved technology and systems will continue to be a key focus, delivering greater efficiencies for media agencies and clients. As automation increases, this will create new ways for clients to connect with TV ad inventory. Self-service trading will be something to watch in 2019. Many digital players will continue to be plagued with transparency and trust issues, driving advertising dollars into traditional platforms that are diversifying and can offer mass reach and brand safety.
SBS managing director James Taylor said:
Three key factors will be even more critical in 2019. As our sector continues to experience considerable change and increasing competitive intensity and clutter, it will be critical for audiences to know who you are and what you stand for as a media provider. A clear brand position and strong curatorial disciplines will be even more fundamental to success. Secondly, trust, trust, trust. In an increasingly polarised world and given the abundance of choice audiences face, the trust of audiences becomes a more valuable currency, which is hard won and easily lost. Finally, strong digital content search and discovery features, driven by data, will be a defining precondition to driving higher audience engagement and consumption.
Seven chief revenue officer Kurt Burnette said:
"There will be more brand safety and data breach issues, highlighting the need for GDPR style privacy laws, and stronger brand safety compliance and accountability to be accelerated."
MCN CEO Mark Frain said:
The next year will see the pendulum of both marketing spend and marketing innovation swinging back towards proven media channels such as TV, and away from purely digital platforms. Paradoxically, one of the biggest drivers for this change will be digital disruption itself. There is a fight for Australian consumers playing out between large incumbent players and agile high-growth tech businesses across all industries. This is creating an environment where the scale and effectiveness of mass-audience engagement through TV (backed up by multi-channel content), is an increasingly compelling proposition that builds sustainable brands.
Nine Sydney sales director Liana Dubois said:
In 2019 technology and the ongoing shift in the market toward a more balanced marketing mix will see a focus on the effectiveness of marketing solutions. This plays well for television, which is the most effective medium for reaching mass audiences at scale. Addressable TV solutions at scale (that being 1:1 people based not cookies or devices) will continue to accelerate, further legitimising BVOD's impact on consideration and intent, currently the Grand Canyon of gaps in many media plans and an unjumpable leap for consumers navigating to the bottom of the purchase funnel. Technology will also promote speed and agility in television automation, and the market will move to allow advertisers to transact both BVOD and Terrestrial Television via a single platform, via platforms such 9Galaxy. 
Seven chief digital officer Clive Dickens said:
2019 will see acceleration of TV's evolution as a platform, spanning broadcast and BVOD. OzTAM VOZ will change the game, bringing Broadcast and BVOD together for cross screen audience and reach measurement, leading the world in best practice. The BVOD revenue market will once again grow 25%+ YOY making it by far the fastest growing advertising segment in Australia, for the second year in a row.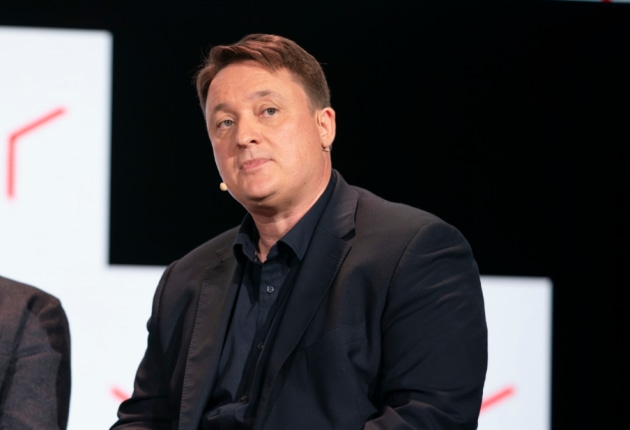 MCN director of advanced advertising Nev Hasan said:
2019 will be the year that agencies and marketers start to build an understanding of exactly how each screen and platform plays a role in delivering results. We will see true screen convergence come together with connected TVs, blurring the lines between broadcast and digital delivered TV/Video. Data has become the glue that stitches these platforms together, and the development of new technology is enabling marketers to build and act on a single customer view. 
Foxtel was contacted to share its predictions for 2019 but declined to comment.
Have something to say on this? Share your views in the comments section below. Or if you have a news story or tip-off, drop us a line at adnews@yaffa.com.au
Sign up to the AdNews newsletter, like us on Facebook or follow us on Twitter for breaking stories and campaigns throughout the day.