Strategically sound, revolutionary and mutually beneficial have all been phrases used to describe the deal between pay-TV provider Foxtel and streaming giant Netflix.
Foxtel last week made a raft of new announcements on its user interface, with one piece of news dominating the conversation.
In a move to grow its presence as Australia's "leading content aggregator," Foxtel CEO Patrick Delany revealed the business would be integrating Netflix capabilities into its platform.
The full extent of the deal has yet to be realised, with Foxtel entertaining the possibility of data sharing and recommendations based on both subscribers' viewing habits.
AdNews spoke to some of Australia's top media agency executives to get their views on what this deal means for the future of both content providers.
Wavemaker national head of investment Philippa Noilea-Tani:
"Over the last 10 years, Australian broadcasters have needed to continually adapt their traditional models to keep up with the rate of change in the market. Of course, the rate of change now has never been greater. The disruption of SVOD to the Video landscape has been significant. This is a powerful and future-fit move from Foxtel. Long gone are the days of Foxtel the subscription TV business. Foxtel today offers a diverse portfolio of content, distributed broadly via multiple touch points, utilising leading technology. Foxtel tomorrow, in partnership with Netflix and with a new user interface, represents an even stronger offering for consumers. This is undoubtedly a strong retention strategy from Foxtel in the War on Attention. Foxtel remains a very viable advertising proposition, with an important role to play as part of any national screen strategy, driving efficient and well-targeted incremental reach."
Publicis Media Exchange commercial director Jodi Fraser:
"It's a clever and strategically smart move by Foxtel. It's evolving its business to become a content aggregator, adapting to the way people are now consuming content. This move delivers further innovation, giving people what they want, when they want it – which is what Foxtel has been doing since the advent of the IQ box. Hopefully it will not only retain but also grow its number of subscribers. If this happens, it will have a flow on effect and increase advertiser interest and spend. We know that Netflix doesn't allow advertising. By keeping people within the Foxtel ecosystem that will now include Netflix – where brands can advertise – it will give media buyers the confidence that they may now be reaching some of the Netflix viewers. The greater impact is likely to be on Foxtel. Assuming that Foxtel subscribers will be encouraged to pick up Netflix after the trial period for some subscribers, this will definitely help Netflix, but it won't necessarily have a major impact."
IPG Mediabrands' Magna managing director Victor Corones:
"As more players come into the content space, discovering new content will be harder. In this increasingly cluttered space, success for media-owners will be about simplifying navigation for consumers by aggregating and allowing discoverability of the most attractive content eco-system. Having consumers within Foxtel's eco-system, even watching Netflix, means Foxtel has a better chance to convert eyeballs towards their content. If Foxtel remained siloed, consumers might drift away from them. I view the tie-up as a positive. The two can benefit from each other, creating breadth of content and ensuring there is something for everyone in a household. People are more attracted to content, not so much towards a platform. This is a clear signal by Foxtel that its business model is changing as it further embraces streaming to maximise viewing opportunities across their assets and content. It needs to do this to remain relevant. The 'watch out' is how players such as Apple, Amazon and Google build out their capabilities in this space with bundled content in a bid to be the dominate home platform. Smaller global content players are likely to align with one of these global players."
Kaimera founding partner Nick Behr:
I see this as being mutually beneficial for both Foxtel and Netflix as it should reduce churn rates both by keeping people on one platform and making it easier for the consumer to pay once. This will result in more viewing of both brands content as Foxtel viewers have less reason to leave and vice versa for Netflix. Who knows how Foxtel will monetise this, but one thing for sure is that they will find a way - potentially through the interface itself with ads running in a tile or even static positioning. I do, however, believe advertiser funded programs will be negatively impacted as consumers will be more likely to watch ad free programming – aka Netflix. That said, the bigger question will be if Foxtel will have access Netflix viewing data (ie who is watching what) and how will they use this for their own business strategy in the future. It's unlikely Netflix would agree to giving them access, but maybe it's out of their control as they are going through the Foxtel platform.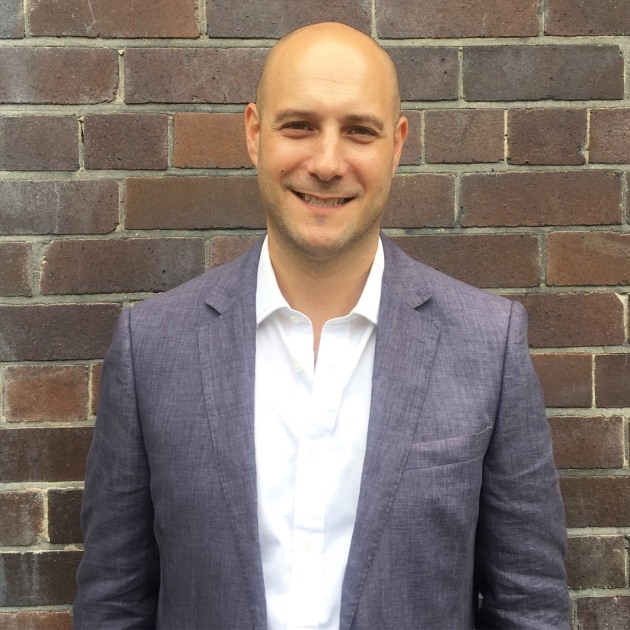 PHD group trading director Sasko Bosilkovski:
"This needed to happen for Foxtel to stay competitive in the changing environment and with Foxtel reporting declines in subscription numbers, becoming frenemies "as people are saying" is a wise move. Its main benefit would be the retention of existing customers and gain new customers in the process (Netflix have 11.5 million subscribers). Everything is in one place and customers can now easily discover, search and watch all their favourite Foxtel and Netflix content on one box. People love simplicity as it becomes tedious swapping between all the different subscriptions. Foxtel's advantage in aggregating content through their new interface is another example of how media is shape shifting into formats preferred by consumers. As consumers push for more simplified viewing experiences it creates the "what to watch" on one platform and content discovery becomes the new norm as channels begin to fade out. Whilst Netflix don't currently subscribe to the AVOD model, it will be interesting to see, given Foxtel's heritage how this will play out."
Mediacom head of marketplace Nick Thomas says:
"Foxtel has launched it's self into the future, taking a leaf out of the SVOD UX I think it will revolutionise the way it's current customer base experience content and the entire Foxtel platform. Consumers have been begging for a content aggregator to bring together a fragmenting space, by being first to market bringing Netflix and soon SBSI think will make Foxtel a much more sought after destination. Foxtel are giving consumers what they have been asking for, content when and how they want it, whilst 'live' viewing probably decreases, under the new pricing and partnership subscriptions will grow and so will total viewing in platform. It is yet to be seen how this will affect the ad model and how brands interact with it, but as an industry we need to look at total viewing and support the fast growing digital consumption of content. I  don't think it will have any significant impact for Netflix, the brands will have a symbiotic relationship for the moment but as it plays out I think Foxtel will be the winner in this not Netflix."
Have something to say on this? Share your views in the comments section below. Or if you have a news story or tip-off, drop us a line at adnews@yaffa.com.au
Sign up to the AdNews newsletter, like us on Facebook or follow us on Twitter for breaking stories and campaigns throughout the day.