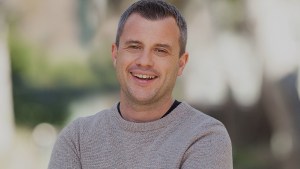 Global creative hotshop 72andSunny landed on Australian shores close to four years ago now.
In that time, it hasn't taken a traditional approach to expansion in the market.
72andSunny CEO and partner APAC Chris Kay tells AdNews he has never understood the need to have an office in both Sydney and Melbourne.
Instead, the agency chose to open its doors solely in Sydney and then have an office in Singapore.
"I've always found it a little bit strange that you need an office in Melbourne when I can be there by lunchtime," Kay says.
"I was in the US for five years and I'd fly to Chicago for a meeting and then fly home. And that's four hours there and four hours back.
"Firstly, I think Melbourne's close enough. Secondly, I think technology is helpful."
Over the last year with COVID, he says using technology to connect with clients has become increasingly normalised.
The agency has won business in Melbourne during 2020 and done so successfully without having to visit the city.
"I've never met the clients at Kraft Heinz," he says.
"And you know what? The relationship's good. The work's really good. And the Kraft Heinz CMO for Australia and New Zealand for the last nine months has been based out of Boulder, Colorado.
"He's given us business and we're making stuff and he's in a totally different time zone. I think those examples are good examples that I personally don't think you need it, but I know that's a potentially contentious perspective."
At the moment the agency sits around 22 people full-time and flexes up or down dependent on what they are working on.
Kay says agencies should no longer be judged on their size, but instead the work they do.
"I think it should be by the quality of opportunities, the craft and the level of output," he says.
"So we purposely aren't ever going to be the biggest because I think when you get a brief coming in for Paspaley and then the next day a brief comes in for Tooheys Extra Dry, and the next day it comes in for Google, it's quite hard to make sure you've got the right different levels of talent to hit that."
Kay says curation is a key part of the agency's talent strategy.
Operating on a flex model to "curate" the right talent for each brief has allowed 72andSunny to bring in people from all different backgrounds including recently a former speech writer for the CEO of Microsoft.
It's part of the agency's proposition to clients so that it can create the best possible work, ensuring the right talent is put on the brief as opposed to whoever in the team is just available.
As retainer clients wane, this has become particularly valuable in the increasingly project-based economy.
In line with this shift, Kay believes the definition of "retained" is changing too.
"A retained piece of business for me is just a strong relationship versus the length of tenure of the deal," he says.
"I feel really good that we have strong relationships with great clients that keep coming to us for needs.
"And those needs might be six months, it might be 18 months. They might need something in six days, but as long as we have a strong relationship and they call us first, that's probably what a retainer means today."
72andSunny works with big name clients including Google, Lion and Kraft Heinz.
Much of the work the agency does is project based but Kay says remains ongoing due to the relationships it was built with clients.
When it comes to expanding its capabilities into other areas like PR or media, he believes partnering with the right experts is a better alternative over making them a permanent addition to the agency offering.
"There's a lot of great businesses that we'll partner with. There's a lot of great people we'll partner with," he says.
"So I don't see you needing that in the building on a daily basis to be able to deliver a broad, integrated campaign."
So what is next for 72andSunny's local arm? For Kay, it is all about the work.
"I don't think you will see us being the biggest team and the biggest agency," he says.
"I just hope that we turn up and we have a good level of craft and people enjoy our work, because that's really what we're here for."
Have something to say on this? Share your views in the comments section below. Or if you have a news story or tip-off, drop us a line at adnews@yaffa.com.au
Sign up to the AdNews newsletter, like us on Facebook or follow us on Twitter for breaking stories and campaigns throughout the day.