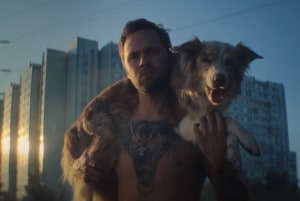 Kantar, which analyses 10,000 plus commercials each year, has distilled what makes an effective ad.
"At Kantar, we love great creative content, and we love it even more when that creativity is harnessed to deliver against brand and marketing objectives," says Daren Poole, global leader of Kantar's Creative Domain.
A part of its research into effectiveness, Kantar has selected 20 of the most effective ads of 2020.
"Our winners are from a diverse range of products and categories, and, as our report shows, use many different tactics in their creativity," says Poole.
"The commonality they share is a commitment to creative excellence and a focus on ensuring their work performs exactly as intended."
The five habits from the most effective advertisers:
Be distinctive. Kantar: "Create the ability to be noticed and remembered in a world where there's a profusion of ads. Your ad is not just competing in its category. It is competing for attention against the world. Stand out from the category as a minimum, and ideally from any other advertising."
An example is from Russia, Adrenaline Rush, a fast-paced ad:
Brand intrinsically. Kantar: "Make sure that the attention won by the ad is at the service of the brand. Get your branding cues right. A surprising number of companies forget this basic rule." 
A good example is this from Heineken:
Be meaningfully different. Kantar: "To grow market share or defend premium pricing you need to fulfil consumers' functional, emotional and social needs in the category AND illustrate your uniqueness compared to the competition."
This from Bosch is a tear-jerking tale of a son who is leaving home:
Trigger an emotional response. Kantar: "Making the viewer feel something wins engagement for the ad, bypassing the natural tendency to screen out advertising. It also has positive effects on the brand's emotional associations." 
A heart-warming story from Milka: 
Talk with your consumer. Kantar: "Successful marketers know they can get 'too close' to their creative journey and lose perspective, so they listen to viewer feedback during creative development." Check that the tactics they've employed in their creative deliver against the habits of distinctiveness, branding, meaningful difference and emotion. 
Have something to say on this? Share your views in the comments section below. Or if you have a news story or tip-off, drop us a line at adnews@yaffa.com.au
Sign up to the AdNews newsletter, like us on Facebook or follow us on Twitter for breaking stories and campaigns throughout the day.