Media agencies drank deeply at the content well revealed at the 10 ViacomCBS 2022 Upfront, hungrily noting new advertising opportunities, and the major roles for Paramount+ and 10 Play plus commitments to social responsibility and zero emissions.
Proven tentpoles are back in 2022, including I'm a Celebrity Get Me out of Here, Amazing Race, Dog House Australia, Gogglebox and Masked Singer.
Plus a string of new ones, including Hunted, a scary social experiment as ordinary people are pursued through suburban Australia.
Paul Murphy, chief media officer, Cummins&Partners: "Overall, I thought it was a polished presentation that got the blood pumping for 2022 with TenCBS. It was lighter on numbers, new trading platforms and tech than both Seven and Nine, but what it missed there it picked up in programming."
10 Play emerged as a bright spark in the network's jewel cave with new opportunities for advertisers.
Cleo Lam, activation director at Spark Foundry: "Dynamic e-trade placements would work incredibly well for clients with a focus on ecommerce – Covid brought online purchasing to a new high and this trend will likely continue.
"The dynamic capabilities to update product details like pricing is also very important for ecommerce clients. 10 Play Happy Hour is an interesting concept that allows brands to reward audience with 60-min ad-free by simply watching a 60-sec TVC.
"This creates a rare win-win solution for both advertisers and audience – advertisers get a less cluttered environment, while audience get to consume their content without interruptions."
And the agencies were impressed with a commitment to ESG (environmental, social, governance) policies.
Jimmy Dau, national partnerships director, Bohemia: "It was great to see Ten double down on their ESG commitments; with ambition to contribute to a better society and championing equality within the soccer code that they've heavily invested in.
"This provides more distinctiveness for brands who in the near future will want to work with suppliers who can demonstrate those creds. I can see this strategy connecting more younger audiences in the long run."
Seb Rennie, GroupM chief investment officer: "Ten focused on their ability to target younger audiences and the scale of their female audiences. This is consistent with the network's long-term positioning and played out across content, product and user experience enhancements.
"It was good to see Ten's Diversity, Equality and Inclusion commitment featured early, and substantially, highlighting a raft of initiatives around indigenous community education, gender equality and sustainability."
The upfront presentation was full of fun and network faces.
Ben Willee, general manager and media director, Spinach: "Here we are at the end of the upfronts season. Now autocue rental companies and thesaurus websites can return to normal.
"As always the Channel 10 upfronts did not disappoint. (It's virtually impossible to be disappointed by an upfronts presentation these days).
"A strong focus on Australian content (that is not all reality). Coupled with US content from Paramount provides a balance of global and local. That positions them well to take advantage of a strong market which is likely to be driven by consumer Revenge Spending in the medium term.
"Consistent and strong, but is it enough to take the coveted second network spot? Only time will tell."
Rod Prosser, the popular chief sales officer, became the centre of fun, with network celebrities commenting on his singing and star future, via carpool karaoke.
One celebrity said: "For years he projected this image as just a sales guy. We now know that wasn't true."
Sam Tedesco, group investment director, MediaCom Melbourne: "We just need Rod Prosser to have his own show next!"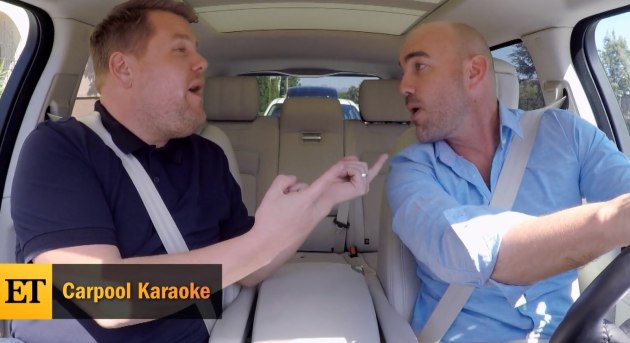 Adrian Roeling, managing partner, Hatched: "We all know Rod Prosser is one of the industry's top media execs but who knew he was such a talent?
"An entertaining and engaging opening by Rod that was rightly led by a focus on media's societal, social justice, diversity and inclusion responsibilities. Couldn't be more timely and really, really important to the network's progressive core audience.
"Building on this foundation was an argument of scale, unique audience and powerful local and international content, delivered across a multi-platform ecosystem of linear, pay, digital and BVOD platforms.
"Unashamedly positioning 10 as the youngest network, building progressive audiences, a point was made to provide reassurance that 48% of the audience is made up of a broad 25-to-54 demo. The presentation rightly leveraged the launch of VOZ to substantiate the network's sizeable total audience when BVOD and digital platforms are considered.
"10 does have a compelling data strategy and the importance of it today was clear. Already having built a scaled audience of 4.5M users, Paramount+ and 10 Play will play an instrumental role in driving continued growth. Today's presentation spent a significant amount of time showcasing the Paramount+ platform and illustrating the seemingly strong local and international content rolling out in 2022.
"Cleverly, 10 has democratised data integration through its LiveRamp partnership. A smart move as a challenger brand with many advertisers not currently invested in leading martech platforms. Like the main competitors, 10 is also rightly developing a frictionless and efficient approach to media trading through Buy10 as it delivers results for clients through the Imagine and Effect products.
"Of course, all of this is on top of the proven tentpole programs you would expect to see back in – I'm a Celebrity, Survivor, MasterChef and The Project. No real surprises there.
"Lastly, it was most pleasing to see 10 talk to and demonstrate a strong focus on building attention which is fast becoming the media industry's most important metric. 10's Happy Hour ad placement on 10 Play, allowing brands to fund ad-free hours, is a great way to maximise the attention of a captive audience."
Pia Coyle, managing partner, Avenue C: "The energy was high and the production values were slick. A healthy dose of international celebs featured which showcased Ten's strength in that area due to Viacom / CBS.
"The schedule served up their solid batch of easy viewing reality series like Survivor, The Bachelor franchise, Gogglebox and MasterChef. They're building out their creds in Australian comedy with Would I Lie To You, and adding a few additional platform shows, like The Hunted, which will please their under 50s audience.
"There was no denying the focus on paramount+, which is a no brainer in terms of Ten's arsenal, with no other FTA network able to suggest the promise of advertisers being able to access an SVOD service. Clients are curious and excited by the prospect of being able to access a true streaming service audience.
"The faster Ten can offer paramount +as a viable advertiser option, the better."
Justine Butler, media director, Media Merchants: "A solid Upfronts from 10 ViacomCBS, reinforcing again their unique personality and appeal to younger demographics often lost by linear TV.
"Looking forward to hearing more on the Dynamic e-Trading placement offering with 10 Play for our retail clients and how we can use clients' first party data with the network's own. Excited to see investment into new Australian content with the likes of Spreadsheet and 6 Festivals."
Sam Buchanan, general manager, IMAA: "Proudly owning the youngest Australian network crown, Ten's upfronts had a heavy content focus which consisted of proven, solid favourites with a raft of new local shows which was impressive.
"With the backing and power of CBS Viacom combined this year's announcement of Paramount +, investment into sports and youth round out the solid content offering.
"The market will be looking forward to more information on the targeting solutions in the cookieless world, with 10 Play's Dynamic e-Trading Placements and Happy Hour's exclusivity offering.
"Like the other networks, Ten has shown impressive growth in the streaming registrations and strong integration opportunities through the Imagine team."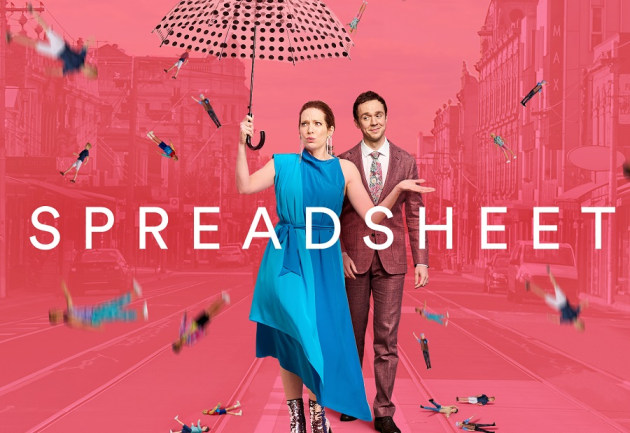 Cleo Lam, activation director at Spark Foundry: "The 10 CBS Viacom Upfront presented a confident strategy for 2022. Ten's global connection to CBS mean they have the ability to fast-track programs like Bachelor in Paradise US to Australian TV screens, have greater access to global formats and have the ability to roll out initiatives like Promote AUS.
"Paramount+ was heavily featured in Ten's upfront – Ten outlined a clear content-led strategy that will grow the SVOD service's subscriber base, bolstering Ten's data capabilities in the long-run.
"A key highlight for me was Ten's heavy emphasis on social responsibility, whether it is the network committing to zero emissions, internship program for Aboriginal and Torres Strait Islanders, or commitment to having more female changing rooms in soccer fields – all incredibly important issues for agencies, and our clients, and would resonate well with Ten's Under-50s audience.
"It's great to see all of Ten's tried-and-tested tentpoles back in 2022 - I'm a Celebrity Get Me out of Here, Amazing Race, Dog House Australia, Gogglebox and Masked Singer. Survivor will be getting a 'Blood v Water' twist while MasterChef will see the return of Australia's OG MasterChef winner Julia Goodwin competing alongside other fan favourites. This should give both programs a healthy boost for 2022.
"There is tremendous excitement about the launch of tonight's Bachelorette - with Brooke being the first openly bisexual Bachelorette in the series' history.
"I'm excited to see what this means for future Bachelor and Bachelorette series, especially with Ten's emphasis on progressive and inclusiveness in-mind. Looking at new programs, Hunted Australia (based on a UK series) looks like an exciting game of hide and seek on a much bigger scale.
"The series looks promising to attract both linear and BVOD audience. Ten also announced an Australian version of Would I Lie to You – another beloved UK format with comedians sharing bizarre stories about themselves. And just in case there's appetite for even more content, we can always turn to Paramount+ for movies and drama series.
"Ten further reinforced their positioning as Home of Football, bolstering their sports offering with the announcement of broadcasting rights to FA Cup - alongside existing offerings of A-League, Matildas, Socceroos and FFA Cup."
Jimmy Dau, national partnerships director, M&C Saatchi: "Overall, Ten presented a solid but safe lineup. They were clear in showcasing their strength in the under 50s audience across their commercial and STV platforms.
"For clients whose programming strategies don't require sporting environments, Ten will deliver them a strong Q1 lineup with I'm a Celebrity, leading into Survivor. Bringing in old favourites into Masterchef should maintain that momentum into Q2. Whether they can retain the moment is another question as the format does extend across three months.
"On the tech side of things, I was hoping to see more emphasis on Buyten especially when Nine's Galaxy will have metro and regional TV, BVOD and radio buying capabilities; and Seven are investing $40 million into Code 7. Automation is a hot topic amongst agencies, so it would be great to see some focus from Ten in the future."
Seb Rennie, GroupM chief investment officer:  "Ten's positioning as the home of football (soccer) was enhanced with the FA Cup added to the A-League and Socceroos and Matilda's games, which will further build its strength in sports alongside the Australian Grand Prix and Melbourne Cup.
"Ten is building engagement with audiences across its ecosystem with exclusive content extensions to the major tentpole shows on 10 Play and through podcasts on Ten Speak which is a smart move.
"They showcased a convincing slate of local content to augment the extensive library of international content on Paramount+ from Ten's parent company Viacom CBS, highlights were The Last King of the Cross, Couples Therapy Australia and wilderness reality The Bridge Australia.
"The announcement of a partnership with LiveRamp and 10 Play provides advertisers with the opportunity to enhance their BVOD campaigns with first party data insights and targeting. The announcement means Ten keep pace with the competing integrations of SalesForce at Nine and Seven.
"New premium ad products were also announced giving clients access to innovative formats to reach audiences. Dynamic e-Trade Placement provides retailers the opportunity to adjust creative messaging with new pricing, images or offers. The dynamic nature makes it more addressable and effective, generating significant performance uplift.
"Happy Hour enhances the consumer value exchange with the opportunity to receive an ad-free hour of viewing, offering a high impact premium option for advertisers, and joins the established formats Premium Pause and Content Carousel offerings."
Paul Murphy, chief media officer, Cummins&Partners: "There was a strong focus on the new subscription service Paramount+. I have long been frustrated to see potential advertising eyeballs lost to services that lack the ability to put ads in front of faces. There was mention that Paramount+ might offer a solution. This is in the form of integration opportunities. I look forward to seeing what this means in the coming months, but if they can get subscribers to the service then this is going to be something to explore and for the market to take notice of.
"Can Paramount+ get numbers in 2022? It has a very good shot. From integration with Optus billing, to ease of access on multiple platforms and some great content to dangle in front of people, it is worth a punt. I counted no less than six local programs being produced, with Spreadsheet (what media person won't want to watch a program with that title!) and Five Rooms leading the charge. American content including the return of Dexter is sure to instantly binged.
"Ten Play. Five million downloads and the promise of a data play. Not the same scale as some of its rivals, but strong numbers and the interesting promise of a 'Happy Hour' ad-free sponsored product being launched. Even though I don't understand what this is, the gesture of offering a new and creative way in for advertisers piques my interest and got the group chat humming in the background during the presentation.
"Ten - broadcast TV.  A slew of current classics returning, from Survivor to Amazing Race and The Bachelor. I have underrated MasterChef over the past couple of years, and consistently been wrong. Next year with some much-loved faces returning people will have to tune in.
"If the new formats can fire up (like Hunter & Fugitive, First Date and Would I Lie to You), there is a depth of programming that can deliver a consistent audience across the year. Which is exactly what we all want for Ten.
"Soccer (or football) had plenty of time devoted to it. From the noble cause of building women's changing rooms (it shocked me that they don't already have these at all major grounds!) to the FA Cup and A-League, Ten will be the home of the round ball game. As an advertiser I would love to see this grow as a TV product here in Australia. With access to viewing now being made simple, this is the perfect time to start building audiences.
"The reps at Ten should expect a call from our team in the coming weeks as there is a shopping list of things we want to interrogate. Dynamic e-trade placements, Ten Play Happy Hour, a LiveRamp partnership, new integration opportunities on a subscription service and perhaps even the chance for a brand to partner with them in building a few soccer change rooms; please do tell us more."
Stefan Boden, group investment director, PHD Australia: "Last cab off the rank, TenViacomCBS's upfronts signalled its progressive and inclusive stance across the entertainment and content business - positive initiatives through women's sport, reconciliation action plan and career trackers.
"Their positioning as a global content powerhouse, with access to consumer insights, came through strong and Paramount+ dominated the upfronts.
"It would be good to see broadening of commercial partnerships across Paramount + and more around the major data and tech opportunities and benefits that exist with their LiveRamp partnership, which enables sharing and utilisation of 1st party data.
"The dynamic e-trading was a positive sign given the growth in ecommerce and something to explore further.
"While not a huge amount of new content and sport is more event-based, First Date, Hunted and Would I Lie to You (UK export) are all interesting formats which viewers will tune in for and brands can integrate with. "
"The 10ViacomCBS team should be proud of their continued revenue growth and further advancements to their app will only strengthen the viewer experience. Overall, lots of announcements and it was well done."
Marelle Salib, head of trading - Sydney, OMD: "The 10ViacomCBS Upfront was engaging from the first minute. At a time when the industry has severe video-conference fatigue, 10 found the right balance between being entertaining, informative and providing a few laughs.
"If 10ViacomCBS's goal was to have the industry walk away thinking they have an extensive pipeline of local content across various platforms, then a big tick for a job well done! The only thing that could have cemented this message even further would have been a wrapup on a calendar of what audiences will be seeing and when. 
"Unsurprisingly, the majority of 10ViacomCBS's tried-and-tested tentpole programs - I'm a Celebrity, Survivor, MasterChef, Bachelor, Bachelorette, The Masked Singer, etc. will all be back in 2022. What was refreshing to see is new, progressive content that will offer clients more opportunities to engage with Australians in 'Hunted' and 'Would I lie to you'. We know Australian audiences will sample new programming. The success of these for 10 will lie in the strength of how they market these new formats, not only across their own platform, but also across other channels to draw a new audience onto the network, the content's ability to keep audiences engaged and 10's strategy in how they schedule these properties.
"It made me proud to see Rod Prosser open the presentation with their commitment to how they intend to continue creating a better society through the importance of Diversity, Equity and Inclusion.  These are important issues for our generation and generations to come and Australian media brands and advertisers can use their scale, reach and influence to drive change. For years we've seen through 10ViacomCBS's casting and storylines a mirroring of the diverse Australian population and culture on-screen.  They shared their involvement and support of the Aboriginal and Torres Strait Island peoples, as well their intention to reach nett zero emissions as a network.  More will come on this and with many brands sharing a focus on sustainability, 2022 will see new partnerships and possibilities emerge in this space.  
"The exhaustive local content and much anticipated partnership with A-League on Paramount + took up a large portion of the presentation, which showcases the level of investment made in the platform.  Is there an ad-supported version of Paramount+ on the roadmap which will allow further reach extension and brand integration opportunities? These questions will be answered in time as the success of this platform becomes evident over the next six to twelve months. 
"The trend of declining broadcast audiences, increasing BVOD audiences and the number of SVOD platforms within households continuing, the 10ViacomCBS business is set up to take advantage of these trends, offering audiences significant depth and breadth of content across platforms.  A tentpole will not live or die solely by its overnight broadcast audience but the holistic total TV audience it engages.
"Sport is part of the strong content backbone of other networks, one that even 10ViacomCBS admits they don't yet have in spades. The addition of A-Leagues and the FA Cup will help broaden audiences across their platforms, engaging soccer fans. A-Leagues is a great brand fit for 10, not just from an under 50s audience perspective but also as a code innovating in delivering equality in sport with equal coverage for the women's league.
"As the audiences continue to rapidly grow in BVOD, so too do the premium ad-formats available to advertisers in market which stretch beyond a TVC to drive engagement. Two new formats were announced. Firstly, Dynamic e-trading placement, designed to allow brands to showcase multiple products and alter creative in real-time, beneficial for retail clients and not too dissimilar to ecommerce products launching across other broadcasters and other digital publishers in 2022. The second format announced, Happy Hour, is the first of its kind allowing brands to essentially sponsor and provide viewers with an ad-free hour, cut-through and positive sentiment back to the brand affiliated."
Steve Allen, director of strategy and research at Pearman Media: "The kindest thing  we could say about Network 10's 2022 Upfront….is they misread the market….and in a few  ways.
"We think Ten has missed the mark on Audience, down over 20% on Primary channel (Ppl 16-54 Peak Night) and only a fraction better on Network. They seem to assume the revenue market conditions of today will continue into the entirety of 2022. And lastly Ten seem to have behaved as an island, devoid of competition for their viewers.
"Further Ten did not acknowledge in any way the programming failings of this year. Worse, nor a strategy to recover these. Programs which contributed to the huge loss of audience, were seemingly not tweaked, not overhauled (in any other market conditions than at present, Ten would be on its knees). Ten should have presented a clear path for how they were going to recapture and reengage lost viewers.  Instead they  pitched pretty much more of the same…minus of course their big new franchise announcement of this year, Making It.
"Ten pitched to us The Power of content, yet did not show any strategy as to how they were going to win back viewers.
"One brighter note was the A-League, and in this over time, Ten (and the A-League) is likely on a winner. This code had lost its position, its engagement with the market, through its in ability to secure and nurture a FTA TV partner.
"With Ten, viewing audiences, and ground attendance, are bound to climb, as long as the A-League supply the competition to interest the public. Neverthe-ess Ten are a very poor competitive cousin in live Sport stakes. This is another fault liner in their quest for viewers, and in growth.
"That, we believe, was what the market was looking for."
Sam Tedesco, group investment director, MediaCom Melbourne: "Ten started its Upfront with a big opening, reminding the industry they have the backing of Viacom and CBS, and they are ready to launch into 2022 with scale and depth across their ecosystem.
"We are going to see consistent content on Linear TV, with the regular tent pole programs returning in 2022. Ten continue with their strategy of offering a Summer point of difference with I'm A Celeb returning on Jan 3, giving advertisers family co-viewing across Summer. Strength in their 2022 programming will come from content we know works; Australian Survivor, Gogglebox, Have You Been Paying Attention, The Project, Masked Singer and Amazing Race Australia to name a few.

"The new Masterchef season Foodies Vs Favourites, will be another series to watch, and Ten are bringing back popular favourites once more. This worked in 2020 but can it work again or did all the viewer favourites come back already? With new series like Hunted, First Dates and Would I Lie To you in the mix, we are seeing Ten focussing on the 25-54 and 18-39 Core audiences to continue to have a point of difference to other networks.
"For Ten Viacom CBS it is about the ecosystem in 2022 and how advertisers can use the scale of TV, BVOD, Streaming, Digital, data and Content and Partnerships to really provide advertisers with a full campaign solution. I think this is the opportunity for Ten as clients look to reach their customers across their Powered Up eco system. Next year it is clear that Ten is looking to grow, and now has the assets and backing to do so.
"Innovation is really important so it's great to see 10 Viacom CBS finding new and creative ways to stand out in the digital and BVOD space. 10Play's new premium ad formats stand out - Happy Hour inviting advertisers to sponsor an ad free hour enhances the viewing experience and provides a premium spot. The launch of Dynamic e-Trade placements across 10 Digital, gives retailers the opportunity to dynamically change their products and pricing in real time - a great complement to the booming eCommerce space.

"Ten Viacom CBS are clear on building sport into the content strategy and we have seen this recently with the rights to football, now with the addition of the FA Cup in 2022. It is positive to see more sport on Ten as this has been missing in recent years, and we know Aussies love sport.

"There is a clear direction for Paramount+ to grow its paid subscriber base. Along with Soccer being streamed on Paramount+, there's more Australian content planned and new and exciting content from the US to drive that growth. There is a lot of focus here as viewers stream more and more across SVOD.

"To sum up 10 Viacom CBS has a clear focus on reach and depth across all platforms, a real eco system for advertisers to take advantage of, reaching younger audiences across their ecosystem." 
Have something to say on this? Share your views in the comments section below. Or if you have a news story or tip-off, drop us a line at adnews@yaffa.com.au
Sign up to the AdNews newsletter, like us on Facebook or follow us on Twitter for breaking stories and campaigns throughout the day.