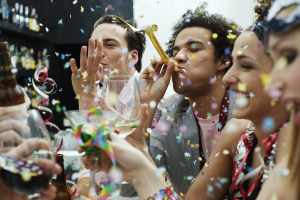 The 10 Upfronts are a critical part of an improving market for the network over the next 12 months, says Rod Prosser, chief sales officer, 10 ViacomCBS Australia
"The market for us is pleasing," he told AdNews.
"We obviously felt the impact, like every other business, during the COVID period. I think we recovered quicker than others and I talk more broadly about the television industry when I say that.
"But from a team point of view, we've had a lot of audience momentum, which has helped us grow our revenue shares.
"And we've got a really eager and enthusiastic sales team that just want to win."
The market is definitely a lot better, he says.
"There's a lot of activity on all the networks because of some of the challenges that we've had to make during the year to our schedule.
"The demand has been high in September. So I think that next year is going to be a really interesting one as we recover through COVID."
In a virtual event, 10 will unveil deeper data to help advertisers target audiences, a string of content announcements and leveraging BVOD popularity.
Prosser says the format isn't new for 10.
"For us this is not new. We had up-close (the network's 2020 UpClose at Home) earlier in the year … and I think we were the first, in terms of the broadcasters, to go out with a presentation like that," he told AdNews.
"We're a little bit more familiar with it. We've got to get everyone's attention and keep them tuned in.
"Importantly, we want to make sure that we are unveiling and showing advertisers what we have for them for the months to come.
"The one thing that we've always prided ourselves on is that we want to entertain.
"We've had 11 months of consecutive revenue share growth and I suspect that soon will be 12 months."
A key announcement was additional data to an already premium data stack, a partnership with Flybuys.
"We'll be able to have deeper and more meaningful conversations with our advertisers based on the access to that data," says Prosser.
"We have had great success across the last 12 months with our premium BVOD offering, 10 Play's Premium Pause.
"And that premium offering will evolve next year with the launch of the content carousel, which is really a product which allows advertisers to get front and centre with their messages in the BVOD environment and it's been hugely successful.
"And it really is unique to 10. There is nothing quite like it anywhere else."
The Curated Content Carousel is a fresh addition coming in 2021 to 10 Play's evolving website and connected TV app ecosystem.
It allows brands to blend into 10 Play's homepage through the art of editorial curation, placing brands on the web and new connected TV apps.
Prosser says there's also been demand for creative services, which had been called Creative 10, now relaunched as Imagine.
"There's been a lot of uncertainty around production and our guys have got access to in-house edit and film crews.
"We've seen real demand. We're investing more into that area and that will drive benefit to clients, particularly as we still live in a bit of an unpredictable world."
The network is also bringing to Australia a CBS consumer division.
"We'll have people on ground that will be out to work with our advertisers, giving them really deep, deep insights into youth, the under 50s," says Prosser.
"We have a global team that have worked on many inside projects over the course of the last few years.
"It'll give our clients access to a lot of quality research."
Have something to say on this? Share your views in the comments section below. Or if you have a news story or tip-off, drop us a line at adnews@yaffa.com.au
Sign up to the AdNews newsletter, like us on Facebook or follow us on Twitter for breaking stories and campaigns throughout the day.