Cathy Freeman's magical 400m gold medal run could be a thing of the past if Aussies don't tackle their increasingly sedentary lives, warns new campaign.
Here's a worrying stat: 50% of adults and 80% of children are inactive, a nation that has become obsessed with screens and watching sport rather than playing it.
The gradual decline of Australian elite sport for much of the noughties underlines this increasing lack of activity plaguing many Australian households.
Our increasingly sedentary lives could have significant long-term health, wellbeing and financial effects.
These are the brutal truths that underline a new campaign by Sport Australia, previously known as the Australian Sports Commission.
Working with AJF Partnership, Sport Australia has launched 'Move it AUS' to inspire Aussies to be more active.
It uses famous sporting imagery, such as Catchy Freeman's 400m gold medal run at the 2000 Sydney Olympic Games, when Australia was arguably at the peak of its sporting powers.
In addition to the campaign, AJF Partnership has also recently led the development of the new Sport Australia brand identity launched by the Minister for Sport last week.
"It's time to get united as a nation and prioritise our health for at least 30 minutes a day," Sport Australia GM and CMO of marketing, customer insights and analytics Louise Eyres said.
"We know that just 30 minutes of physical activity every day reduces the risk of heart disease, osteoporosis, diabetes and cancer, so it's an important, and fundamental message for all, and in-particular, for young Australians."
The Move it AUS campaign launched on Sunday and is running across TV, cinema, outdoor, digital, social and other activations.
AJF founding partner and ECD Adam Francis said while Australians still love to refer to ourselves as a 'sporting nation', the statistics sadly no longer stack up.
"It's been great working with Sport Australia to develop a campaign that not only holds the mirror up to Australia's fitness levels but also offers a simple solution to lift the nation's heart rate," he added.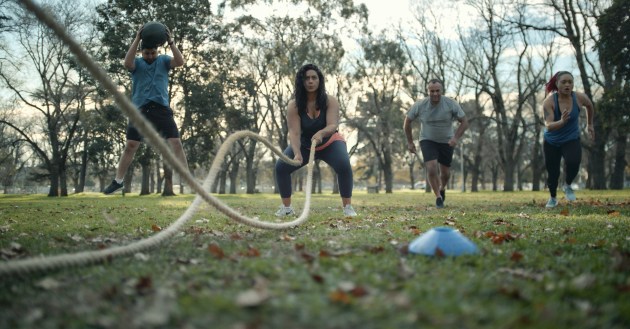 Sport Australia's Intergenerational Review of Australian Sport 2017 backs up these claims, highlighting what could happen if activity levels do not change.
It warned that if current trends continue, adult participation rates could plummet by more than 15% by 2036 and Australia's Olympic pipeline could shrink by enough to drop this proud sporting nation outside of the top 15 nations on the medal table.
It blamed several factors for this decline, including less prominence of sport in school, the inability of lower profile sports to grow talent pools and commercialise and time poverty impacting upon traditional sports club structure models.
"If we don't move it, we'll lose," the TVC warned. It's time to get Australia moving.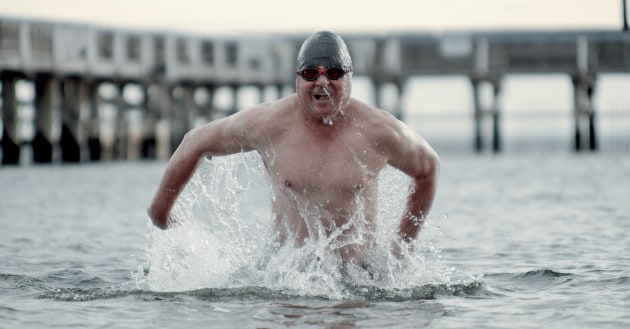 Client: Sport Australia
General Manager/CMO, Marketing, Customer Insights & Analytics: Louise Eyres
Deputy General Manager, High Performance & Participation Marketing: Fiona Boughton
Director, Participation Marketing: Tony Dusan
Director, High Performance Marketing: Laura Sidey
Project Manager: Katy Everett Agency: AJF Partnership, a GrowthOps Business
Executive Creative Director: Adam Francis
Creative Director: Glenn Dalton
Senior Art Director: Ed Carveth
Senior Copywriter: Brent Liebenberg
General Manager: Jayne Brady
Senior Account Director: Sarah Dalli
Account Manager: Emily Howat
Head of TV Production: Roz Ruwhiu
Strategy: Pieter-Paul von Weiler, Jill Cummins Production: Guilty
Director: Chris Tovo
Producer: Jason Byrne