Despite several industry ad tech acquisitions over the years paving the way for a leaner industry, many marketers still find the ad tech space baffling. Coupled with weaknesses and structural problems in what some argue is a messy digital supply chain, it's fair to say the sector has been given a fair amount of flack.
Effective multi–touch attribution remains a huge challenge for marketers and issues with this year's bid-caching controversy has not helped with perceptions and educational problems.
Automation continues to play a significant role in the future of media buying and the focus on delivering meaningful and transparent outcomes has intensified. Several ad tech players say their focus on winning business in 2018 was matched with just as much focus on retaining business - particularly as some clients looked to thin out their tech partners.
One ad tech exec, who did not want to be named, described 2018 as the year of "mouths shut, heads down".
"Far less people wanted to stick their heads above the parapet in 2018 as to be frank, many were rattled," he said.
"2017 was rocky and 2018 presented challenges around GDPR and transparency, coupled with fewer job opportunities in the local market meant that people got cautious.
"Compare that to prior years when the new and shiny was shouted about by each company. There's no doubt it has been mouths shut, heads down, with many having to work far harder this year than past glory days."
Other important milestones in 2018 were the EU's General Data Protection Regulation (GDPR), as well as fresh concerns around tech giants and ad tech intermediaries emerging from the ACCC's Digital Platforms Inquiry.
However, despite grappling with new laws and marketers demanding more clarity, big data deals were struck, connected devices matured and connected TV grabbed more headlines.
Other big news items of the year saw Adobe acquire Marketo, Data Republic scooped $22million in funding and Index Exchange came clean about bid caching. Two Aussie tech startups, mobile advertising company Snakk Media and mobile rewards platform Unlockd, entered into voluntary adminstration - perhaps the sign of the times for mobile-only ad tech companies.
All in all it was another eventful year for ad tech, despite perhaps being less about bots and bitcoins than expected.
Here, we ask some of the industry's senior leaders for ad tech predictions in 2019 ...
Peter Hunter, general manager APAC at Sizmek:
Take a moment to remember your favourite ad. Did you spend your time thinking about the data used to fuel the campaign, what targeting parameters were set up or the technology implemented to buy the media? No. As a consumer, you remember the beautiful imagery, the captivating story, the emotive music and most importantly, how it made you feel. In 2019, the industry will shift from focusing on data and tech to creativity at the core. And what I'm most excited about is the combination of AI and creativity to deliver even more relevant ad experiences through predictive personalisation. 
Mitch Waters, general manager ANZ at The Trade Desk:
2019 could be a watershed year for streaming in Australia, as close to 50% of total broadcaster video streams are BVOD. Additionally, CBS, Disney and more are launching streaming offerings. Mobile-in app, once the Wild Wild West of digital, should become more civilized in 2019. It's thanks to an industry-wide initiative to improve marketplace quality, Ads.txt and a focus from verification businesses. Finally, I think we'll continue to see New Zealand challenge in terms of innovative programmatic solutions for clients. No need to look primarily to the US for inspiration.
Rohan Creasey, country manager ANZ for Rubicon Project:
The industry will get braver at calling out the use of the word 'transparent'. Marketers will demand clarity around each vendor's methodologies and full visibility into technology black boxes. It will be 'last drinks' for proprietary (wrapper) technologies and we will see an acceleration towards open-source solutions developed in a collaborative framework, such as Prebid.org - the industry owned, operated, updated and maintained header bidding solution - and Universal ID projects. I truly hope that in 2019 the new industry creed will be all about open-source collaboration, and the end of 'transparency' as the industry's favourite buzzword.
Rohan Creasey
Peter Barry, country manager ANZ at Pubmatic:
It's been another tumultuous year in media, advertising and tech that saw mergers, acquisitions and controversy. That pace of disruption will continue into 2019. I expect to see further restructures in agency holding groups as they adapt their models to be more dynamic and remain relevant. It will be interesting to see how Sir Martin and S4 shake things up in the region.
Transparency has made some great strides, and ads.txt for in-app as well as the Open Measurement SDK will help to maintain that momentum. The move of header bidding to video will open up that market and deliver the same success achieved in display. This is a golden opportunity for publishers with video to drive their business forward.
Chris Blok, MD at SpotX:
As the transition to over-the-top (OTT) services continue to gain momentum in Australia, we expect to see an uptick in advertisers buying across connected TV and mobile devices. Advancements in technology for frame accurate ad insertion in live TV streams have seen the barriers to monetising this environment begin to dissolve.
This represents a big opportunity for broadcasters to expand to new audiences, with huge demand for live sport and news content across devices among consumers. Channel 7 & Channel 9 have already made noteworthy moves into live TV streaming. Expect to see more personalised ads in these live environments in 2019.
Gai Le Roy, CEO of IAB Australia
Following a few of years of intense scrutiny, debate and negativity, my hope is that in 2019 the advertising industry will increasingly collaborate to reinforce the economic value and importance of advertising to help grow businesses. After all, the challenges facing the market are common to all sides of the industry; media owners, agencies and marketers alike - whether that be using data, creating better ad experiences, engaging audiences or measuring effectiveness. Let's make 2019 a year of less talk and more solutions.
Naomi Simson, co-founder of The Big Red Group and artificial intelligence marketing platform Albert:
In 2019 we'll begin to see the first brand voice signatures emerging. That is, true brand tone of voice, coming to life audibly across digital channels. In the spirit of customer experience, these voice personas will be powered by AI to deliver different tones for different audiences, different needs and even different moods. Think Alexa and Google Home, but amplified to mirror the consumer based on each interaction and tone to create truly engaging - perhaps even empathetic - two-way, brand conversations.
Naomi Simson
Pippa Leary, Nine's commercial director digital sales at Nine:
2019 will see rise of the CDP (Customer Data Platform) as the addressability and 'people based marketing' really comes to the fore. The next evolution of the DMP these are marketer managed systems that create persistent, unified customer databases and make them accessible to other systems in real time. Publishers in particular will need to build "identity frameworks" where first party publisher and logged in data will become "extensible" (shared with clients and agencies) without compromising their core internal environments. More broadly we will see a realignment to full funnel marketing with a shift back to long term brand building rather than an over reliance on the pointy end of the funnel. With brand building back in vogue the fastest growing ad products will be native content and addressable video as they both have the ability to influence a consumer and push them through the purchase funnel There is and will continue to be shift back to brand building which will also mean that "attention" will become the new metric for digital effectiveness particularly in digital video. Cost per attention time or cost per second is really starting to gain traction with third party tracking vendors and will only accelerate. This will emphasise the difference between PPC (professionally produced content) and 'social video'.
Suzanne Steele, MD of Adobe Australia and New Zealand:
Programmatic advertising will continue to gain momentum in 2019 as marketers take advantage of automatically targeting audiences at the right time and on the right device. The evolution of programmatic will be predominantly driven by artificial intelligence which will not only enable advertisers to target their audiences based on context and demographics; it will also offer insight into the emotional responses of consumers to specific experiences to inform future campaigns. As programmatic makes things easier and even more efficient, marketers will be free to experiment with new formats, new mediums, and new experiences, leading to growth in breakthrough experiential advertising in 2019.
Suzanne Steele
Elle Vu-Doan, head of partnerships and platforms at LiveRamp:
Marketers will increase investment and commit more resources and technology to activate data in 2019 and beyond. With the mainstream adoption of data strategies, there will be renewed emphasis on privacy, compliance and verified transparency. However, as data quality is still evolving, marketers will be forced to weigh the costs of short-term investment versus longer-term results. 2019 will usher in a new phase for a digitally-enabled and data-rich world. It will be exciting to see how we can work closer together as an industry through smarter collaboration and leveraging technology to reduce data fragmentation and to connect with customers.
Pressy Sankaran, Head of ANZ, Criteo:
In 2019, the shift to AI targeting will continue to personalise advertising capabilities in the same way that the shift from landlines to mobile phones personalised telephone communication. When you call or text a mobile phone, you know exactly who you're going to reach; AI provides a similar opportunity with consumers. It turns personalised data into tailored messages in real time, allowing retailers and brands to move away from the increasingly antiquated notion of broad audiences, which does not reflect the true intent of the individual. This creates an optimal user experience akin to a service, making the customer much more likely to engage.
Pressy Sankaran
Matthew Crook, national CEO and managing partner at Admatic Australia:
Two main events will continue 2019 and 2020 for that matter. Acceleration of programmatic technology across the broader emerging digital space primarily driven by continued digitisation of traditional media. The other main area will be hyper-consolidation where features and products masquerading as companies will be absorbed into major entities who have the four core ingredients – end to end technology, a multi-channel distribution platform, content capabilities and a unique audience graph. Only four to five players will survive this chapter.
Matthew Crook
Carla Zipper, commercial director at Impulse Screen Media:
Data driven advertising led by consumer preferences will continue to be the goal. As organisations strive to become data-centric at the core, so too will they continue to trial ad-tech as part of that process. From creative ideas to effective media placement, data will continue to be behind every decision in advertising.
Whilst there is still hesitation in adopting new blockchain technologies, ongoing issues around brand safety and transparency could well drive the uptake of the growing blockchain solutions offering transparency in the media supply chain and advances in data privacy. 2019 will potentially see brands venturing further than ever before.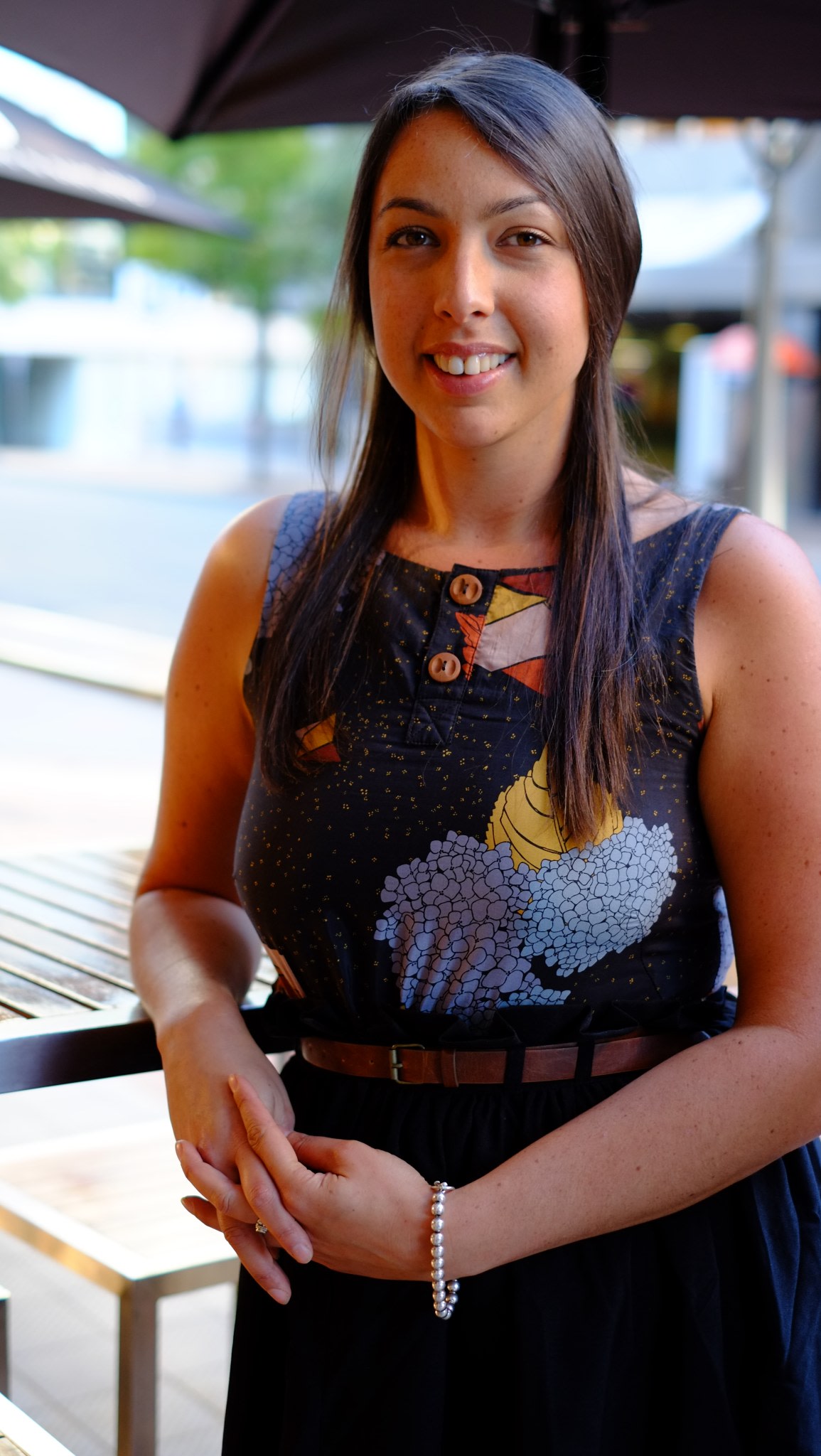 Carla Zipper
Tobin Page, COO of Publift:
• Some of the big exchanges/SSPs will be gone. Consolidation has started and murky behaviour has been exposed. They are all fighting for survival - not all of them will be with us by the end of next year.
• More pressure/transparency into supply-path Optimisation by DSPs will happen. They are the next players in-line to be looked at in more detail.
• Programmatic Deal revenue will finally explode after years of smouldering. Direct deal revenue has died - it needs to flow somewhere and hasn't all reappeared as PMP deal revenue yet.
• New mobile ad formats will spread to all sites - not just big publishers. It will be a big year for native/out of page formats. Companies like Unruly, PlaygroundXYZ, Bonzai will grow quickly as adoption spreads.
Tobin Page
Samuel Tan, director of market development at AppNexus ANZ:
Firstly, brands will focus on taking back control of their customers' experience by doubling down on integrating their ad tech and martech stacks to create a seamless, continuous and multi-layered conversation with their customers. Secondly they'll be increased competition in the OTT space will see continued cord cutting and changes to the business model for such subscription services. Increased premium supply will create a more liquid digital video marketplace for buyers. Lastly we'll see more consolidation in ad tech alongside content and data owners as companies try to stitch together the various pieces they believe can help them be an alternative to the duopoly.
Tyler Greer, global head of strategy at Exponential:
The Book: The mistrust hovering around Facebook, coupled with low uptake amongst the young, will finally catch up to the platform, which brands starting to reassess spend levels
The Gram: Don't worry yet about Zuckerberg; Instagram will more than pick up the slack, especially the Stories function
The Ears: Voice failed to make a shout in 2018 but podcasts (the most unrealised, undersold format) will start to come in to their own
The Shoppability: This will stop needing a spellcheck and start being essential to every brand, and change the way we assess the consumer journey forever.
Alix Simpson, VP customer success APAC at Partnerize:
2019 is going to be all about tech and platform companies making major advances in usability. How do tech companies create better user experiences that result in more extensive client usage and overall satisfaction? If you look at how people use most tech tools, you see that the average person leverages about 10% of the total capabilities. That's ridiculous. That's why at my company we focus so much attention on driving dramatic ongoing user experience gains. As marketers play a greater and greater role in tech decisions, usability will be increasingly important to driving adoption and customer loyalty.
Alix Simpson
Evgeny Popov, vice president data solutions APAC at Lotame:
While 2018 predictions focused on data quality as a measure of verified on-target accuracy, 2019 will take data economy even further. Marketers will expect data providers to provide validity layer beyond just demographics and moving into behavioral intent and interest categories. Transacting on accuracy and upfront guarantees will become the norm, exactly the same way as viewability and brand safety got embedded on media side. Accuracy will become a new currency across entire spectrum of targeting, something we will see widely adopted beyond 2019.
Andrew Double APAC MD at Quantcast:
Clients need more visibility in understanding the programmatic value chain, therefore agencies need to find greater efficiencies. Large programmatic teams within agencies will shrink. Efficiencies will be created by automation and intuitive platforms that lessen the need for people power and centralisation of programmatic buying and reporting. Also, centralisation will bring staffing efficiencies. We'll see the likes of the Philippines and India leading regional buying teams, this will also create consistency that is hard to get through local teams. Machines are constantly improving and getting smarter, allowing the industry to get back to what it does best: creative and strategy.
Adam Singolda, founder and CEO at Taboola:
Big consumer brands / walled gardens are not financially motivated to create value to ecosystems around them as much as they are motivated to grow their user base, grow ARPI (average revenue per impression), and decrease churn. We need to get to know our direct, and loyal audience, - bring them in, offer them to sign up, participate, nurture them.
Publishers should start acting like a walled garden themselves - and think of the lifetime value of a reader, churn etc. Driving new and scalable audience to the open web is by far the biggest risk the open web is facing. My bet is that the "next SEO", something that can bring hundreds of millions of people to the open web, will come from companies that are motivated to partner with publishers to drive growth on their own, companies like mobile carriers, phone manufacturers, voice hardwares, autonomous cars, etc.
Adam Singolda


Adam Furness, MD at Impact:
In recent years, we've seen a movement away from more traditional advertising mediums like newspapers, magazines and - to a certain extent - broadcast television, in favour of trackable, addressable, and outcome-focused marketing. I believe the 2019 will see further acceleration down this path. We're coming into a period where transparency, measurability, and data-driven insights are "table stakes"; a period where it's the outcome of the advertising that matters most and reach is only a consideration, not the end success metric. Dare I say it, we've found ourselves in an 'outcome economy'.
Yun Yip, country manager ANZ at MediaMath:
For me, the big trends for 2019 will involve emerging inventory and mobile being incorporated into omnichannel campaigns. We'll see programmatic DOOH build scale and functionality, boosted by its ability to reach audiences without infringing on consumer privacy concerns and the introduction of more technical specs and standards to improve measurement capabilities. I also anticipate marketers using more audio in programmatic campaigns because of its ability to reach consumers on the go and its less disruptive format. Finally, what seemed like the annual proclamation of 'The Year of the Mobile' can now be firmly left behind. We are solidly in the era where mobile will cease to be referred to as a separate channel and instead be seen as a conduit to other screens within the digital ecosystem.
Yun Yip
Phil Schraeder, president and COO GumGum:
Brand safety will continue to be a focus for Australian brands, agencies and publishers, but the conversation will shift from the problem itself to what tools vendors have in place to safeguard brands. Tech that examines textual and visual web content has been around for a while, but 2019 will see multi-modal brand safety technology introduced that combines natural language and computer vision AI to deliver super-efficient, highly accurate analysis of web content. Also, look for the introduction of computer vision-powered brand safety tools that analyse video and will reduce the reliance on time consuming manual checks.
Rob Wilson, CEO and co-founder of Incent:
Following the injection of billions of dollars into blockchain projects during 2017, 2018's crypto bear market overshadowed the technologies that this capital injection initially enabled.
Next year however, we expect to see the fruits of these projects come to the fore as institutional investment in cryptocurrency returns to underwrite mainstream blockchain products scheduled to come on stream.
For industries like publishing, broadcasting and entertainment, which compete in the attention economy, cryptocurrencies' unique ability to enable micropayments of open, tradable value will change the game, heralding a 'paid-to-view' model that foresighted players will use to win the intensifying war for eyeballs. 
Did you see these previous ad tech predictions?
Bots, bitcoin and slaves to the algorithm - ad tech predictions for 2018
'Bloodbath' or boon – 34 ad tech predictions for 2017
Have something to say on this? Share your views in the comments section below. Or if you have a news story or tip-off, drop us a line at adnews@yaffa.com.au
Sign up to the AdNews newsletter, like us on Facebook or follow us on Twitter for breaking stories and campaigns throughout the day.