This is a free feature from AdNews print magazine October edition. Every issue of the monthly magazine has exclusive features, profile interviews and content that isn't usually available online. If you don't subscribe, you're missing out. You can download a digital version of AdNews and subscribe to the premium print edition here.
A third of Australia's population lives in regional areas, that means 8.5 million potential customers. Despite this, there is no doubt that large national advertisers under index in their regional marketing spend.
There's a number of reasons. One, is that there's an unconscious bias towards metro areas and marketers don't realise they are missing out on valuable opportunities.
Something that Professor Mark Ritson, of the Melbourne Business School touched on at the AdNews Media + Marketing Summit in Melbourne in August, is the tendency for marketers to vastly misjudge who their audience is and base their ideas upon themselves. 
"You are not the customer, and your behaviour does not look like the behaviours of the customers you target," he boomed at the event while showing a chart outlining the discrepancies between what marketers think is normal behaviour around things like second screening, or time spent watching YouTube each day versus the reality.
Part of the reason is that the majority of marketers, and agency planners, strategists and creatives, are based in the urban hubs of Sydney and Melbourne, which offers a narrow field of vision often out of tune with the rest of Australia.
Westpac head of media and agency management, Toby Dewar agrees.
"As marketers we have to be aware of our own personal bias in how we plan marketing. Due to the pace of our industry and the demands we face, we very rarely get the chance to observe and watch customers in the market, and we can default to our own views or experiences. In a broad sense, we don't have that local connection," he warns.
"We can make decisions in our metro bubble, we just need to be aware of our unconscious bias."
Its also the reason AdNews is hosting a half day event on the same topic in November. Check our website for more information. Tickets for AdNews Live! Reframing Australia are on sale. You can get them here. 

For Ranita Cowled, marketing manager at Arnott's, it is a real concern.
"Reflecting Australia in all its diversity, regional Australia and the changing dynamics of multiculturalism, is a key thing for being a marketer in Australia. If you think about age, marketers tend to be young and based in metropolitan areas, and a lot of marketers here might not have even grown up in Australia, so there's things they're not exposed to," she says.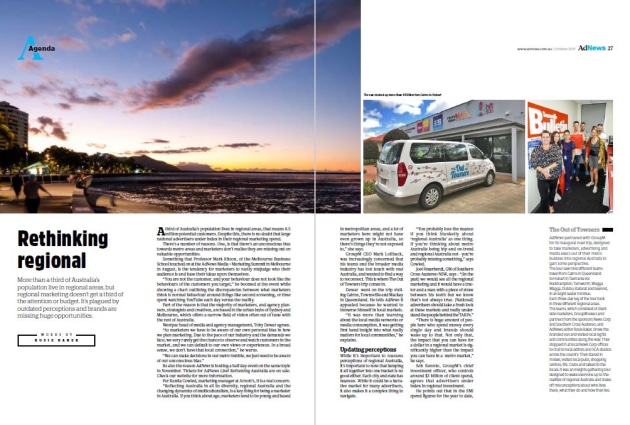 GroupM CEO Mark Lollback, was increasingly concerned that his teams and the broader media industry has lost touch with real Australia, and wanted to find a way to reconnect. This is where The Out of Towners trip comes in.
Dewar went on the trip visiting Cairns, Townsville and Mackay in Queensland. He tells AdNews it appealed because he wanted to immerse himself in local markets.
"It was more than learning about the local media networks or media consumption, it was getting first hand insight into what really matters for local communities," he explains.
Updating perceptions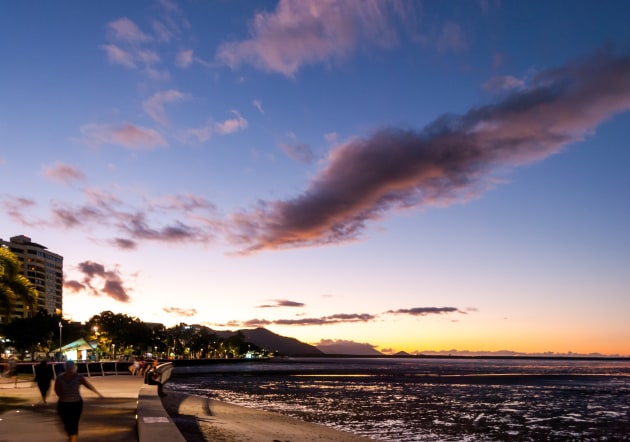 While it's important to reassess perceptions of regional Australia, it's important to note that lumping it all together into one bucket is no good either. Each city and state has nuances. While it could be a lucrative market for many advertisers, it also makes it a complex thing to navigate.
"You probably lose the nuance if you think blanketly about 'regional Australia' as one thing. If you're thinking about metro Australia being hip and on-trend and regional Australia not – you're probably missing something," says Cowled.
Joel Feuerherdt, GM of Southern Cross Austereo NSW, says : "[In the past] we would see all the regional marketing and it would have a tractor and a man with a piece of straw between his teeth but we know that's not always true. [National] advertisers should take a fresh look at these markets and really understand the people behind the TARPs."
"There is huge amount of people here who spend money every single day and brands should wake up to that. Not only that, the impact that you can have for a dollar in a regional market is significantly higher than the impact you can have in a metro market," he says.
Seb Rennie, GroupM's chief investment officer, who controls around $3 billion of client spend, agrees that advertisers under index in regional investment.
He points out that in the SMI spend figures for the year to date, looking at TV, Press and Radio, the regional split for each medium sits at around 15/16%. In national spend, TV gets 10%, Radio 7.5% and Press 8%, with around three quarters of all spend going on metro areas. It's worth noting, he adds, that while the splits look low, the cost of entry into the regional markets is lower than metro, so advertisers would be getting a higher weight of audience than their investment levels.
Community issues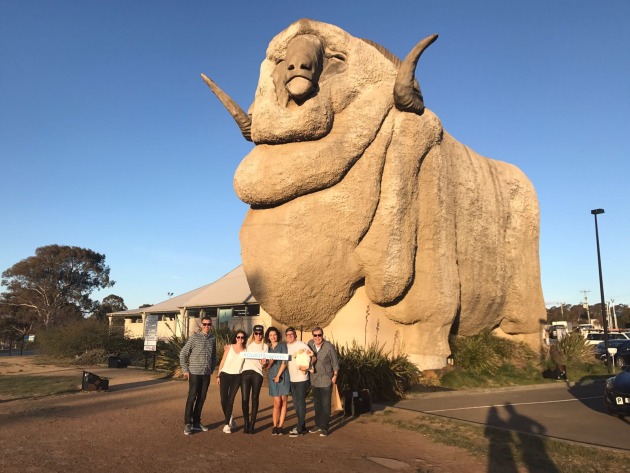 Having the resource to plan and execute bespoke marketing in each state, let alone city and town, is something not many marketers have on hand, but it's worth considering that increasing the focus and redistributing some resources would pay off in spades and really differentiate the brands that do hero the local community's priorities in their local messaging.
What a number of marketers who went on different legs of the trip were impressed by was the influence that the local paper has on the agenda in the region, meaning those relationships are one area brands would do well to develop, and give teams in those areas more autonomy to execute plans that put them closer to the communities they serve.
It comes down to having more empathy for the local issues in each market, and understanding the role they could play. It means there is a need to operate on two levels at once – a community level and a national level.
Dewar says: "What I learnt is that it is not about regional, it's not about local, it's simply about what matters, whether it was tourism in Cairns, armed forces in Townsville or mining in Mackay, the cultures and pressures are fundamentally built around these industries. We need to think about more than just having localised content and imagery, or running national campaigns across all regional markets, but go deeper into how people are feeling and the sense of optimism they carry (or not)."
Disposable income
Disposable income is greater in a lot of regional areas, and more people are moving from the cities because it's more affordable.
Wagga Wagga, which is the largest inland city in NSW, currently has a population of 60,000. It's projected to grow to around 80,000 within the next 10 years. A lot of that growth is coming from people moving in from the cities.
In Wagga, you can get a four bedroom house with double parking and a garden for around $500,000. compare that to Sydney where a four bed place in the Inner West can exceed $2 million.
"[The reality] kills off the stereotype of the regional listener and the regional market. This is where you can buy a home, and spend more time with family because you're not travelling and spending so much time in traffic. This is a lifestyle that a lot of people just don't understand and just don't appreciate so there's an opportunity for businesses," says Feuerherdt.
Michael 'Whitto' Whittington, who has hosted the local Hit Riverina breakfast show for four years, since moving from Sydney, is case in point. He says: "I'll never move back to Sydney. Here I've got a four bedroom house and brand new car. I've realised metro is not for me."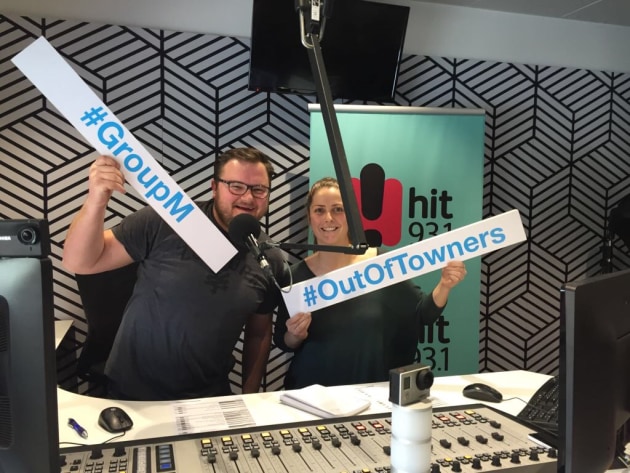 Arnott's Cowled, who visited the Mackay newspaper office of News Corp and SCA's radio and TV offices in Rockhampton on the Out of Towners trip, was surprised by the younger demographics.
"It seems as though there's this new population coming through. They are noticing a lot of young people setting up in the cities, so some of the demos were a younger audience than I had in my mind."
Cowled returned to Australia 12 months ago after a three year stint in sister company Campbell's in the US, where she says understanding regional nuances is vital.
"I'm a big believer that consumer insights should drive marketing strategy, and I find the best insights come from one-on-one conversations. [Getting out into the regions] is really good and I'd definitely consider doing more in the future for our research planning here." 

This is a free feature from AdNews print magazine October edition. Every issue of the monthly magazine has exclusive features, profile interviews and content that isn't usually available online. If you don't subscribe, you're missing out. You can download a digital version of AdNews and subscribe to the premium print edition here.
Have something to say on this? Share your views in the comments section below. Or if you have a news story or tip-off, drop me a line at rosiebaker@yaffa.com.au
Sign up to the AdNews newsletter, like us on Facebook or follow us on Twitter for breaking stories and campaigns throughout the day. Need a job? Visit adnewsjobs.com.au.