Change is now a constant in every business, particularly for those in the rapidly evolving world of media and marketing. Seven Network has recently transformed its sales team, aiming to be easier to deal with, and delivering even better results for clients and customers. Here, the company introduces you to the new team and explains how it is changing the way it works.
At our core, Seven West Media is a storytelling business. We tell stories that inform, inspire and entertain. Stories that are created and curated by our multi-platform portfolio of trusted brands, and are delivered to 17.5 million Australians every month when, where and how our audiences want.
We reach and engage with mass audiences through broadcast, print, streaming, audio and social media. We have an audience-first always-on strategy, 52 weeks a year.
What you may not know is that we are Australia's largest creators of premium television, with production hubs in London,
Los Angeles, Auckland, Sydney and Melbourne. Our programs are seen in more than 190 countries worldwide, and we sell our shows to everyone from Netflix to the BBC. And SWM has, by far, the largest social media footprint of any Australian media company.
As our business evolves rapidly to meet the demands of our audiences, we are transforming how we do business to meet the demands of our commercial partners.
Seven and the wider Seven family have a 'can-do' culture, rich with broad and diverse experience. We're passionate about what we do, we're accountable for delivering results and meeting our commitments, and we strive to work as one connected team.
But in a world that is changing faster than ever, and that is being constantly enhanced by new technology and data, staying ahead of the curve is critical. If we are going to reach our potential we know we're going to need intuition, innovation and the flexibility to think collaboratively and laterally.
We're lucky to have a lot of smart and talented people at Seven. We've worked hard to harness their awesome skills and talents, to put together a new-look team that we know will deliver success for our partners and maximise the return on their investment.
This is the impetus behind the changes we've made to our sales structure. We want our clients and customers to see us as an inspiring and engaging performance-led team, driven to succeed. Every day.
At the same time, we've ensured that the evolution of our sales structure will provide amazing opportunities for our people to grow, learn and advance their career.
What hasn't changed is that the entire team at Seven strives every day to deliver results, and to generate the best performance in market across all measures.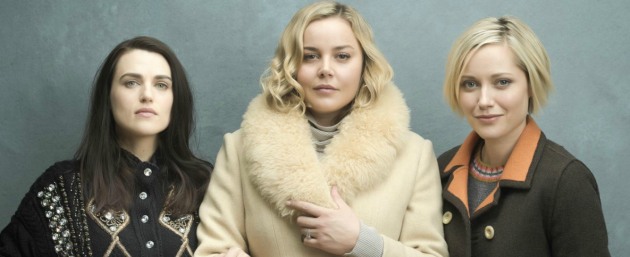 We're all very proud to work at Seven, and we know we're in a unique position in our history. We have the opportunity to bring together our heritage and history with technology and data, to enhance what we do in incredible new ways. All with the aim of delivering improved ROI for our partners.
The Seven sales renewal is an exciting milestone in our history and we look forward to building even better relationships with our partners. The metamorphosis completes a hugely successful relocation of all the Seven West Media businesses to our new home at Media City, Eveleigh. All divisions (with the exception of our colleagues in our exceptional studios in Martin Place) are under the one roof, already delivering the opportunity for unique and clever collaborations setting us up for future success.
"The transformation of our sales team is ultimately designed to ensure we are better aligned to each client's unique challenges. As a centralised strategy and campaign management team we are better equipped to service those challenges, and create new and unique ways for our clients to connect with our audiences and their customers across Seven West Media.
This structure has also been created to deliver clearer career pathways and better collaboration across teams. We want to give our people more opportunity to work across a variety of programs, special events and clients which we believe will deliver stronger staff engagement and career satisfaction," says Strategy and Solutions Director, Katie Finney. 
Meet the new team
We have created a Strategy and Solutions team which is responsible for Strategy and Campaign Management nationwide. The team will be led by Strategy and Solutions Director Katie Finney who will report to Network Sales Director Natalie Harvey.
Previously Katie was Head of Program Partnerships, managing tentpole programming and sponsorship integration across the country. Our former Partnerships Manager Chris Fifer has stepped up to take on this role.
Lachlan Kent has been appointed to the role of Head of Strategy. Lachie takes on this role, having spent years transforming how Program Partnerships, Sport and SWM think about our brands and programming.
A dynamic and highly-skilled team of strategic brand and client thinkers will work alongside Lachie and his team. One of these is Joanna Sutcliffe, appointed to the role of Head of Client Strategy (Sydney), after years leading the NSW RED team in integration agency response.
We've redesigned our new Strategy and Campaign Management teams in Sydney and Melbourne to set them up for even greater future success. Martine Lozevski is Head of Campaign Management, based in Sydney, while Jessica King and Charlotte Sayer will head up Client Strategy & Campaign Management from Melbourne.
We've also established a new Strategic Customer Partnerships team. This team will work closely alongside our Central Sales, Sports and Strategy teams. They will create unique ways for brands to connect their customers with our audiences.
Jenny Hosie takes on the role of Strategic Customer Partnerships Director, reporting to Chief Revenue Officer, Kurt Burnette. Jenny will provide a platform for high-level ideas to reshape Seven's B2B focus, directly meeting the challenges and opportunities of a rapidly evolving one-to-one marketplace. Zunilka Whitnall takes on the role of Head of Strategic Customer Partnerships, and Ebba McLean will become Senior Business Manager.
Finally, we've appointed a new Director of System and Sales Transformation, Angela Goodsir, who will report to Kurt Burnette and CTO Rainer Rhedey. Angela will ensure our sales teams have the tech back-up they need.
Meanwhile, our core teams, including Central Sales, Sports Sales, Digital Sales and 7Travel, continue to do what they do best – connecting brands with our huge multi-platform audiences, led by Network Sales Director Nat Harvey and Network Digital Sales Director James Bayes.
Natalie Harvey, Network Sales Director
What is your background in media?
I started my career in media at Seven 17 years ago as office assistant to the CEO. I got excited about the bright lights of agency land and joined Mediacom. I loved working in agency (mostly because of the brownies from the old ACP test kitchen) and moved to UM where I stayed for 10 years, half the time in Sydney, half in Brisbane. I decided that it was time to try my hand in sales and joined Seven as the Brisbane sales director, where we changed the model from being broadcast-only to a broader SWM offering, a first for our business. Then the mothership called, so it was time to come back to Sydney.
How has the modern TV sales team evolved?
The key functionality of a 'television' sales team remains the same, but what has evolved is the need for the ongoing creation of unique opportunities for clients, and being able to show the effectiveness of said campaigns. TV is still a dominant part of marketing plans and produces the best ROI, however there is an increased need to understand the role of broadcast and digital within the broader mix.
Where are the biggest challenges for TV?
The evolution of trading models and audience delivery. Pretty soon we will be able to provide full analysis of campaign delivery across all screens, but the market isn't quite as ready as we are. It is still so reliant on traditional models. This includes reviewing the value of an eyeball at all times of the day on all screens, plus audits, and measurement.
Another challenge is the ongoing push for paying less and less for media. This isn't just a TV problem, it's a problem for the industry. Some of the expectations on pricing, driven by either promises made, or global/ local auditing benchmarks are unbelievable and unattainable. We need to deliver positive business outcomes for clients outside a cheap CPM.
What do you enjoy most about your role?
The legends who I work with. I honestly work with some of the brightest and best humans, and coming to work every day and working with such a great team really is the best part of my role. We've had a revitalisation of the sales culture and I feel privileged to be part of this brilliant team.
Natalie Harvey
James Bayes, Network Head of Digital Sales
How long have you been in TV?
I joined Seven 18 months ago to establish the company's commercial digital operation while we closed out the Yahoo!7 joint venture. I've spent more than 20 years working inside entertainment, media and technology businesses across Australia, UK and the US, but this is my first stint in television.
What are the noticeable trends you've seen?
We're living through one of the most transformational periods in the history of media. In the past four years, people have gone from reading the internet to watching it, and on demand viewing has grown exponentially. As a company that creates more premium long-form video than anyone else in Australia, and sells it to broadcasters and streaming platforms around the world, this is a really exciting time! BVOD, coupled with deep audience intelligence, is opening up 'television' to a wider advertiser pool, underpinned by enhanced targeting and addressability. Through BVOD, the ability for brands to experience the impact of 'television' in shaping behaviour is more accessible than ever.
What are the challenges in your role?
The skillset required to navigate and thrive in an environment growing at the pace of digital video is pretty unique. We're proud to have built a team which is equally passionate about digital, technology, content and client. Getting comfortable with being uncomfortable, moving quickly and remaining focussed on the big picture while delivering outcomes for 'the now' are all part of the daily juggle.
Where do you see the future of BVOD?
BVOD is the fastest growing media channel in the country, combining the scale of broadcast and the addressability of digital. We're determined to bring an end to the term 'catch up'. We think it's a limiting paradigm for the potential we have to recreate our relationship with audiences, through concepts such as pre-windowing and stacking, and blending payment models like ad funded, ad light or premium subscription. We see BVOD as the future of 'television'.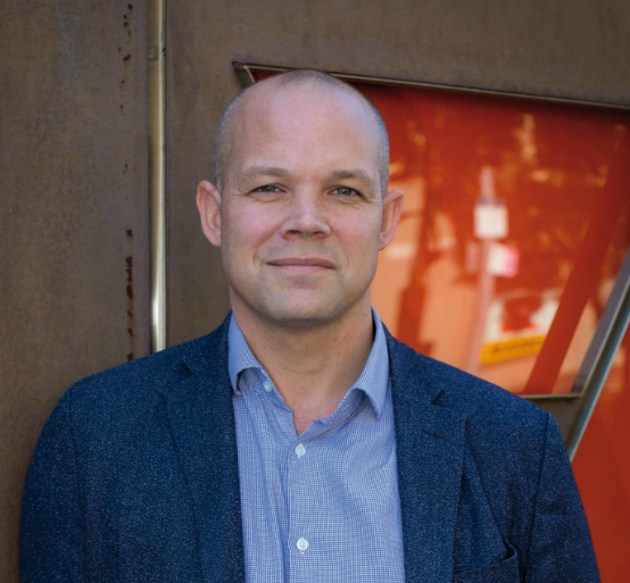 James Bayes
Katie Finney, Strategy and Solutions Director
What is your background in media?
I began my career straight out of university as a sales assistant at Seven. Over the past 17 years I have held several roles within sales in both Melbourne and Sydney, including sales executive, group sales manager and Melbourne sales manager. In 2016, I moved to Sydney to take up the role of head of 7 program partnerships working on the overall strategy, creative direction, sales and implementation of brand integration into our premium general entertainment programming. In 2018, I became director of program partnerships and most recently, in May of this year, stepped into the newly-created role of Strategy and Solutions Director, responsible for the overall strategy, creative direction and implementation of integration across the Seven Network. I was also privileged to be a member of the 2016 Marketing Academy cohort.
What is the most exciting element of your role?
Working with our clients, executive producers and team to create content within our programs that entertains our audiences and drives real tangible business outcomes. Plus, of course, return on investment for our clients. It's extremely rewarding to see the winning product from the Coles MKR product challenge sell out in days, as is watching The Front Bar each Thursday night and seeing Mick Molloy deliver Sportsbet's Mick Multi, which has become a must-watch segment each week for our viewers.
How have client demands changed in recent years?
More than ever, clients are results focused and need their adverting spend to work harder. They are looking to their media partners to deliver best in market ideas, audience insights and innovation with data at the heart of everything we do.
Katie Finney
Lachlan Kent, Head of Strategy
You were agency side for 10 years, how does publisher side differ?
Swapping sides was a really interesting process for me. When you're at an agency, you have this intimate knowledge of the patch of brands that you look after, but the avenues to bring brand campaigns to life are then somewhat limitless. However, when you move to the publisher side, you have this intimate knowledge of your audience and products within a single media ecosystem, but you have to be able to apply that to every brand and every category.
Pace of work is another big difference. The time pressure on publisher side is REAL. You need to work a lot faster which can sometimes impact on creative processes. You learn quickly how to ensure fast strategy doesn't become bad strategy.
What have been some of the biggest changes you've noticed?
I think a lot of brands are in this constant conflict between having to deliver short-term business results while at the same time striving for long-term brand growth. This dynamic is definitely not new, however I feel there has been a definite increase in openness from brands to work with Seven further upstream and create true long-term partnerships. The closer we are to their business and the greater our understanding of their business priorities, the more effective we can be in delivering true value back to their business.
How would you describe your role at Seven and how it has evolved?
My role is to create and lead the total strategic product for the Seven Network nationally. I work closely with the strategic community within agencies and our clients to ensure powerful consumer-led insights are fuelling everything we do. We've always been extremely proud of the work we do to connect brands with their customers through content and activations that drive results. What's exciting is that this centralised strategy team will feed into the total business – program partnerships, cross-platform integrations, sport sponsorships – collaborating closely with our creative, marketing, production and research and insights teams.
Lachlan Kent
Have something to say on this? Share your views in the comments section below. Or if you have a news story or tip-off, drop us a line at adnews@yaffa.com.au
Sign up to the AdNews newsletter, like us on Facebook or follow us on Twitter for breaking stories and campaigns throughout the day.