The ball tampering scandal will tarnish the brand of the Australian men's cricket team and the administrative body, Cricket Australia, but it's unlikely to result in a flight of major sponsors.
Swift, decisive action is required to "reset" the cultural and leadership issues plaguing the men's national set-up.
That's the verdict of three experts in the sports marketing realm that AdNews approached to get an insight for how the fall out could impact the Cricket Australia brand and its relationships with commercial partners.
Yesterday, several Cricket Australia sponsors, including Asics, CommBank, Qantas and Toyota, expressed shock, disappointment and made it clear that cheating doesn't align with their values.
This was in response to an orchestrated attempt by members of the Australian team to change the condition of the ball using sticky tape in the third test against South Africa in Cape Town.
At the time of writing, Australian men's cricket coach Darren Lehmann was being touted as the first scalp in the fallout, while the future captaincy of Steven Smith is under a cloud, pending a Cricket Australia investigation.
Neil Maxwell has more than 25 years of experience in sports administration, commercial rights, talent management and sponsorship. The former NSW all-rounder, who holds the record for best bowling figures for Fiji in an international, is chairman of the prestigious
Sydney Cricket Club and has an intimate understanding of the game, its players and how the sport is administered.
"Without putting lipstick on a pig, the bottom line is it's had such a strong impact on the fans and other stakeholders because there is such a passion for the game and respect for the team," Maxwell says about the gravity of the scandal and why it has struck such a nerve with fans.
"There's hundreds of years of the Australian cricket team representing the values and the principles of Australian society."
'We've breached the fair boundary'
Maxwell believes there will be an inevitable impact on how fans perceive the Australian cricket team and its administrative body, Cricket Australia.
"The fans have felt let down because we've always prided ourselves on playing the game hard but fair and we've breached the fair boundary," he says.
"There's going to have to be a reset as a team. The Australian cricket team has gone too far. We've openly encouraged a strong verbal approach to the game, which I think pushed the boundaries on a few fronts as far as fans are concerned, but we've never transgressed into this are that would be termed unfair or cheating."
The damage to Cricket Australia is primarily around the values in which the national team is held up to by fans, sponsors, broadcasters and other stakeholders.
Steven Smith is sponsored by Sanitarium.
'Sponsors will be horrified'
Compression sportswear company Skins does not currently sponsor the Australian Cricket team, but has previously been represented by former test captain Steve Waugh as an ambassador.
Executive chairman and sports governance campaigner Jaimie Fuller was moved enough by the scandal to take out an ad in yesterday's Sydney Morning Herald demanding Cricket Australia take swift action.
Fuller tells AdNews sponsors "will be horrified, but I doubt they will do anything".
"I'd love to see public statements from Cricket Australia sponsors not only condemning the action but telling Cricket Australia they are on notice," he says.
"I don't think that is going to come through because sponsors tend to be extremely conservative."
Fuller knows a thing or two about what is required to move sponsors on sporting transgressions.
Skins led a campaign to call out sponsors who backed FIFA in the wake of a corruption scandal involving former FIFA president Sepp Blatter and several crooked football association chiefs.
"Finally, through shaming them (Coca-Cola, Visa and McDonald's) to call for reform at FIFA and Sepp Blatter to step down. If you hit them where it hurts, eventually they come across, but it takes a lot to get them there," Fuller explains.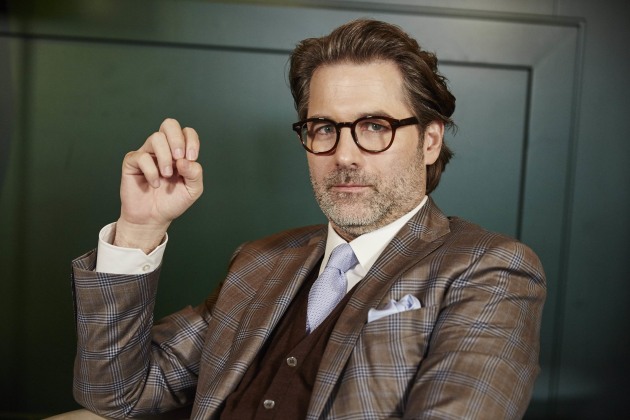 Skins executive chair Jaimie Fuller: 'This could be the catalyst that shakes it up'
In the current ball tampering malaise, Fuller believes the fallout will be massive, but points out it must be taken in the context of six years of governance and cultural issues.
"The damage is huge. As far as individual cricketers are concerned, most people understand there is a win at all cost mentality that comes into cricket and most elite sports...certainly we've seen a lot of unattractive behaviour by this team in recent years," Fuller says.
"Maybe what we are seeing now could be the catalyst that shakes it up and gets rid of this stupid, childish behaviour that we are seeing with some of these guys."
Both Maxwell and Fuller hope this incident will serve as a catalyst for change to begin repairing "brand damage", but "it will take time".
"Clearly this has potential to impact on a number of aspects of cricket's business, but the fact that there is such brand equity associated with the team built up over hundreds of years, it's hard to lose all of that through one incident and a couple of people," Maxwell says.
"If addressed proportionately and accordingly, that will minimise the chance of that impact of those consequences."
So far, Australian captain Smith and vice captain Warner have been stood down, Smith has received a one test ban, Bancroft has been issued with three demerit points and Cricket Australia has launched an internal investigation. Today it has emerged that coach Lehman could step down. 
The players need support
PlayersVoice chief executive Kerry McCabe, right, expressed concern at the manner in which the players involved were being rounded on by segments of the media and armchair warriors on social media.
"Although it may not be popular my immediate concern is for those involved and their well-being," McCabe says.
"Before cricketers they are young men. I couldn't even start to imagine how they are feeling right now and hope that their employer and support network prioritise looking after them. Cricket is a game and they have made a mistake. Separate to the professional consequences we should not condemn the individuals by confusing the choice they made with who they are as people."
McCabe believes that Cricket Australia is "the strongest brand" in Australian sport and this scandal could become a defining moment for the brand and culture.
"How the board and management handle this situation will help shape CA's future true north and what cricket in this country represents for players, sponsors and fans. Once the dust settles I think Cricket Australia will be in a better place than it was going in," McCabe adds.
Did you know: Cricket Australia head of female engagement Sarah Styles will be a keynote speaker at the AdNews Media + Marketing Summit on 4 May.
Have something to say on this? Share your views in the comments section below. Or if you have a news story or tip-off, drop us a line at adnews@yaffa.com.au
Sign up to the AdNews newsletter, like us on Facebook or follow us on Twitter for breaking stories and campaigns throughout the day.