As more brands turned to social media during the pandemic they increasingly relied on influencers to not only connect with consumers but convert sales, and experts predict that this role will increase significantly in the new year.
According to We Are Social's 2020 Digital Report, Australians were shopping more online throughout the pandemic, with 74% of Australians having bought something online from June to July. Additionally, the annual value of the ecommerce market in Australia was up by 13%.
To capitalise on this growing ecommerce trend, social media companies rolled out new products and tools, such as Instagram Shops and Snapchat's Places on Maps.
As a result, brands were using social media more to make sales when they needed it the most and experts AdNews spoke with predict that influencers' role of creating content for brands will evolve due to the rise of commerce to one that sees them pushing products more aggressively.
"Influencers started as your marketing department, then became your creative department and now with the upcoming release of a powerful social commerce ecosystem in Facebook, Instagram and TikTok, your most influential customers will become your sales department," Tribe founder Jules Lund tells AdNews.
Other experts we reached out to for their 2021 predictions highlighted the rise of diversity across influencer marketing, with Born Bred's Clare Winterbourn saying the move is long overdue.
Meanwhile, Taryn Williams, The Right Fit CEO, said that the decline in advertising spend in other mediums, such as out-of-home, means influencer marketing will likely get a bigger portion of brands' budgets in the future.
Here's how the industry sees 2021:   
Born Bred Talent founder Clare Winterbourn
2021 will see an ongoing shift towards more diversity in marketing campaigns, which is absolutely well overdue. We're already seeing campaigns come to life at the end of this year that celebrate diversity, and 2021 will see an ongoing demand for content that represents people from all walks of life - age, ability, body shape, size, lifestyle, ethnicity, race, religion, sexuality, gender and more. It's important though that diversity in campaigns isn't a token gesture but is something that is prioritised in all aspects of a brand's marketing strategy.
In addition, 2021 will see TikTok continue to make waves, particularly in the influencer marketing space, but that doesn't mean brands should turn away from Instagram. With the launch of Reels and Guides, Instagram continues to be an incredible opportunity for brands to execute strategic and powerful campaigns that make an impact. Look to new features as they are released, and adapt your content strategy towards that to make the most of Instagram in 2021.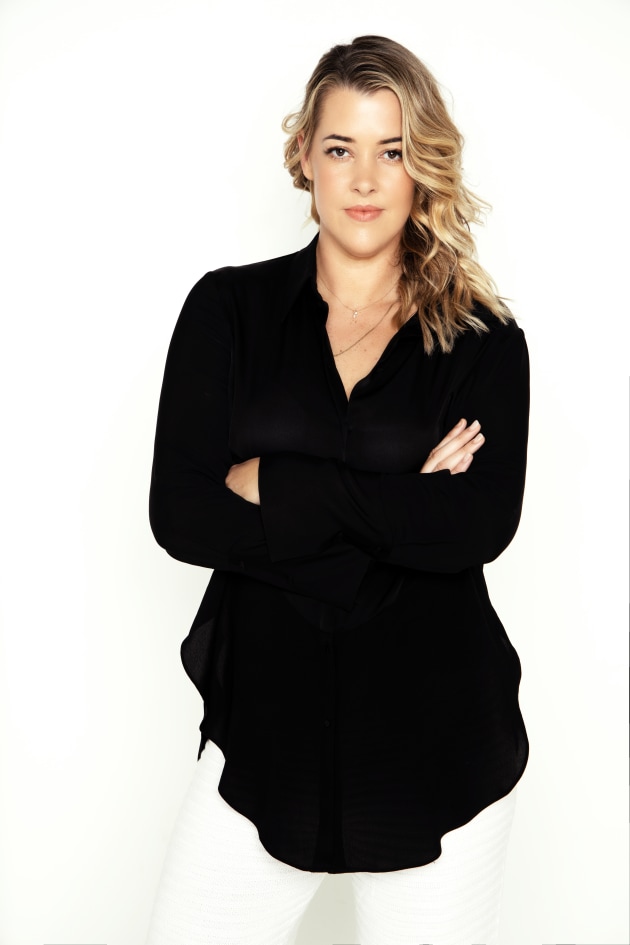 Clare Winterbourn
Tribe founder Jules Lund
This year I've been lucky enough to interview the greatest marketing minds on the planet, from Seth Godin to Amazon's global chief brand officer. They almost all referenced one trend in common; the need to get closer to the customer. It seems most brands are achieving this through an investment in three core customer pillars; Community. Content. Commerce.
Naturally, social media is the best channel for this. Particularly influencers, who started as your marketing department (Community), then became your creative department (Content) and now with the upcoming release of a powerful s-comm eco-system in FB, IG and TikTok, your most influential customers will become your sales department (Commerce). And if they increase sales - which they will - this space will spike.
Wavemaker national head of content and partnerships Shivani Maharaj
My prediction for Influencer marketing in 2021 falls into two halves – the long term and short term.
Long-term brand building in influencer marketing comes down to: fewer, bigger, better. Marketers should explore partnerships and long-term commitments with a handful of key mega/macro influencers and content creators. It drives engagement, builds authenticity and lets consumers fully experience the brand. With that commitment comes the ability to convey multiple brand messages throughout the year but my watch out is that it must be platform specific. It's not one size fits all or in this case, one influencer suits all platforms. Instagram Influencers, YouTube Creators and TikTok Creators, their audiences, and the platforms, are very different.
The second half is much more about the short-term impact and 'buying' influencers like you would a media buy, based on reach and frequency. Platforms like Tribe, Hypetap and Inca are well placed to deliver this with nano/micro influencers and content creators. I believe we will see a shift into more programmatic buying in this space where the results are the key focus as opposed to who the individual influencer is. For example, a brand might turn to 40 influencers delivering 2.3 million reach over a four-week period for a specific product launch.
Vamp co-founder Aaron Brooks
Social users have been obsessed with creating and watching short-form video this year. In April, TikTok reached 2 billion downloads and the subsequent launch of Instagram Reels and YouTube Shorts (plus persistent competition from Triller and Byte) secured 2020 as the year of short-form video content. While the platforms battle it out, launching exciting features to lure high-profile creators away from competitors, marketers are really set to benefit. That's because in 2021, we'll see creators polish their craft, generating ever more exciting and high-quality short-form videos for their brand partners. We'll also see more content adaptation, as creators gain a deeper understanding of where different types of content thrive.
Meanwhile marketers won't need a single platform to win out. They'll reach different customers and achieve different objectives by taking a creator-first, omnichannel approach. Whether that's TikTok for viral videos, Instagram Stories for tutorials or Reels for entertainment.
The Remarkables Group managing director Natalie Giddings
Instagram announced some exciting new features on November 20th, directly impacting the influencer marketing industry. In mid 2019, Instagram launched the ability for brands to run Branded Content Ads to amplify creator posts. Brands can put a paid budget behind their commissioned influencer post to reach an even wider audience. Instagram is now launching a new workflow where advertisers can create Branded Content Ads, without the creator needed to post organically, within Facebook Manager. Influencers must still provide approval. Thus brands will have greater opportunities to reach new audiences, whilst maintaining Influencer input.
But what signal is Facebook sending us with this update?
Facebook is making a big play into the industry: a new creators marketplace where brands can discover and pay talent is already quietly present in the platform. Current influencer platforms will need to be on their toes, and agencies will have to adjust where they fit alongside this update, going forwards. In 2020 the influencer marketing industry is reported to be worth nearly 8 Billion globally - despite COVID. In numerous tests we've conducted in paid ads, Influencer content outperforms at least 3 x better than brands own content. Savvy Marketers need to be testing these features and go beyond traditional feed posts.
The Right Fit founder and CEO Taryn Williams
My one prediction for influencer marketing in 2021 is that we will see a continued increase in investment into influencer marketing as a channel - both because of COVID (less spend on out of home, more consumers spending more time on social media) and because the market has become more sophisticated in its use and understanding of the industry as a whole. Seeing ROI brands are generating through clever influencer strategies and the launch of new features and channels (Instagram Reels, TikTok etc) means it can play a broader role in more parts of a brands content creation and amplification.
Hypetap founder and CEO Detch Singh
2020 saw greater maturity in the standards within influencer marketing, providing confidence to marketers as they look at the category with a more strategic lens. The allocation of larger budgets will see a greater demand for well thought out influencer strategies and programs as we transition away from a tactical medium to a more strategic one. This means stronger creative, smarter mechanics and deeper measurement around which narratives and formats are resonating. Brands will need to deeply consider how to enrich influencer relationships and move away from transactional campaigns in order to drive real outcomes. Larger programs will also require increased rigour to check for brand conflicts, profanity and hate speech.
COVID-19 has also been a catalyst for the rapid rise of social commerce. The strongest influencer programs in 2021 will become increasingly integrated with social commerce and first party data.
Detch Singh
Ogilvy Sydney lead social creative Peter Galmes
My key influencer marketing prediction for 2021 is that Virtual Influencers/VTubers will see significant growth. The streaming communities love them and, as marketers, we all know where the eyeballs go, the brands follow. Virtual talent agencies will continue to expand with the likes of Hololive launching an English-speaking division for western brands and I believe this all ties into this year's massive rise of the Anime and Gaming culture into the mainstream.
My key hope for next year is to see a more diverse representation of these virtual characters to align with the other social movements of 2020 and that brands will create more engaging and interesting content with this new wave of influencers.
Publicis Content director of social Filip Sarna
The rise of TikTok, and the follower-mentality of Instagram and Snapchat in supporting creators, sets a highly creative 2021. We are set to be inundated with fresh creativity from talented and inspiring content creators who will be the leaders in best-on-platform content. Brands will clamour to work with these creative leaders on emerging platforms and formats. Despite that, influencers, or creators, as they're increasingly called, have not been immune to the incessant decrease in organic reach. Community sentiment and resonance, rather than followship, has become a stronger barometer for selection. And so, much like all of social media, I see 2021 as the year where influencer marketing will focus on scale (reach), through amplification, rather than earned through organic reach. The flow-on effect of this will be in metrics too. Greater (and more genuine) accountability and result-oriented activity across the funnel (rather than the previously accepted awareness/consideration focus). It will now be on the brands to prove effectiveness through objective-based media strategy aligned to the creative output of influencers and creators.
The Story Lab head of content partnerships Leontine De Sutter
2021 will be a year of greater scrutiny, regulation and integration of ecommerce in the influencer marketing landscape. Brands will continue to become more critical about the types of influencers they choose to work with and how. By collaborating with more micro influencers that have greater AU % followings, focusing on creators who produce more authentic and less stylised content to reflect the tone of their brand, influencers will be pushed to enter into more detailed contracts to outline the "terms of the partnership" and protect brands.
With the dramatic increased uptake and comfort of online shopping in 2020, shoppable influencer content will play a greater role in the marketing mix for certain brands, especially retail clients.
Leontine De Sutter
We Are Social managing director Suzie Shaw 
Influencers are the new generation of publishers. Some publishers flourish and some fail. Influencers that have longevity have built success on the basis of really understanding their audience and delivering great content to them. Google recently published a robust research study, about The Messy Middle, where they called out 'Social Proofing' (people like me like/use this thing) and 'Authority Bias' (people I consider an authority advocate for this thing) as two key contributors to people's purchase behaviour. Both are ways in which influencers can play a crucial role in driving purchase. Next year we'll see the big influencers get bigger, and new players emerge who have the stamina and professionalism to compete with lifestyle publishers.
Tribe CEO Anthony Svirskis 
Two words. Social Commerce. This year we saw the release of Instagram Shops - enabling users to start and end their entire buying journey natively through Instagram. TikTok and Pinterest have similar capabilities which means these platforms can now own the customer experience from product discovery, through to purchase. This creates an entirely new sales channel for online businesses outside of 3rd party platforms like Amazon or Shopify. In 2021 we'll start seeing influencers tagging and selling products on a business' behalf which will shift the current pay-per-post model of influencer marketing, into an affiliate model tracked to real sales data. How big can this channel get? Using China as a guide, s-commerce via influencers makes up a whopping 11.6% of e-commerce sales.
Wunderman Thompson Melbourne creative director, content Brie Stewart
In 2020, we started to see influencers own brand conversations more. And, this was without even needing to be sponsored or paid for by brands. This created an interesting dichotomy for the industry… and a question - how much does a brand own their own story? The best example of this in 2020 was driven by a user on TikTok, and arguably - not an influencer, with the Ocean Spray Cranberry Juice and Fleetwood Mac viral video. The result seeing an increase in sales and downloads for both.
In 2021, we'll start to see this even further. "Influencers" or even just everyday people using social platforms to create fun, interesting and brand-driven content - potentially without them even knowing (both the "influencer" and the brand). And the result? Stories driven by real people, that brands will then pick up after the fact. Consumer-driven stories, where the use/love/desire comes first, and the branding second. This can only bring great things for both content, and brands in 2021.
VMLY&R social marketing specialists August Lantay-Lefkovich
The rise of micro-influencers will become more prominent in 2021. This hard working group of people – who often have niche, hyper-focused followings – are able to reach a very select subset of consumers, perfect for small, local brands wanting to tap into a hyper-targeted set of aligned brand loyalists or the big brands looking to break into specific niches.
For brands, ROI from micro-influencers typically results in higher engagement with a more relevant base of consumers, fewer influencer demands and a smart & fast work ethic. Micro-influencers are a super smart, cost-effective investment for any big brand wanting to show their flex.
H+K Strategies head of integrated consumer communications Amelia Tipping
2021 will be the year of connecting in communities, and influencers will be the point of connection.
Influencer marketing was suffering an authenticity crisis in early 2020, but during 2020 we've learned that it's the social platform that can connect us all - at a distance. Enter Celeste Barber and her appeal for bushfire affected communities that activated a global community, and became one of the biggest fundraising efforts Australia has seen.
When the world went into lockdown, influencers played a critical role in being a voice of and for their communities, provided entertainment, education and escapism. Influencers, such as Nat's What I Reckon became the connection point for us to each other and to the outside world. Platforms like TikTok offered more meaningful moments to engage.
As we move into 2021 we'll continue to see communities connect via influencers with a real shift from meaningless product placement to true and authentic brand integration as influencers enable authentic connections on their behalf.
Haystac managing director Simone Pipkorn
As much as this is one of the most overused themes of 2020, in 2021 we will see authenticity and transparency drive influencer marketing. We're going to see a move towards more longer-term partnerships with influencers versus one-off posts for campaigns. This is a win-win for both brands and influencers. Brands can benefit by achieving better value, greater authenticity and increased frequency of exposure. So it becomes less about the specific post from the influencer and more about engaging in an ongoing retainer arrangement to post authentically and whenever is relevant to the brand and influencer.
Perceived authenticity is also changing. With the rise in popularity of video platforms, particularly with TikTok, and new market entrant BIGO Live, we're seeing influencers share a less curated, styled image and focus more on sharing experiences that provide a true window into the influencer's lifestyle.
Have something to say on this? Share your views in the comments section below. Or if you have a news story or tip-off, drop us a line at adnews@yaffa.com.au
Sign up to the AdNews newsletter, like us on Facebook or follow us on Twitter for breaking stories and campaigns throughout the day.