The media industry supported International Women's Day (IWD) by hosting events which celebrated the achievements of women and educated on how we can forge a gender equal world.
This year the UN Women Australia's IWD theme was Cracking the Code: Innovation for a gender equal future, which highlights the role that bold, transformative ideas, inclusive technologies and accessible education can play in combatting discrimination and the marginalisation of women globally.
GroupM
GroupM partnered with Val Morgan Digital to bring POPSUGAR's Unstoppable series to our teams and hosted the Unstoppable panel in Sydney and live streamed it nationally and to New Zealand. EssenceMediacom Sydney MD Stevie Douglas Neal hosted the panel which included Media Diversity Australia's Simone Amelia Jordan, Richard Rose's Isha A Karnik, and The Dream Collective's Yolanda Kerr, who spoke about how they're actively working to drive equality within their workplaces, and actions we can take to tackle diversity head-on.
GroupM's Melbourne team shone a spotlight on IWD's theme of Embrace Equity throughout the Southbank office. (Pictured: Wavemaker's Sue Vinci, Mindshare's Sue Franklin and WPP Front of house ladies Jane McPhillips and Caitlin D'Souza).
Seven West Media
Seven hosted a live panel discussion in its Sydney office, hosted by Sunrise presenter, Natalie Barr. Natalie spoke with some of Seven's amazing digital leaders about what we can do as individuals and as a business to support gender equality every day. 7NEWS presenters also hosted the official UN Women Australia International Women's Day lunches across Australia.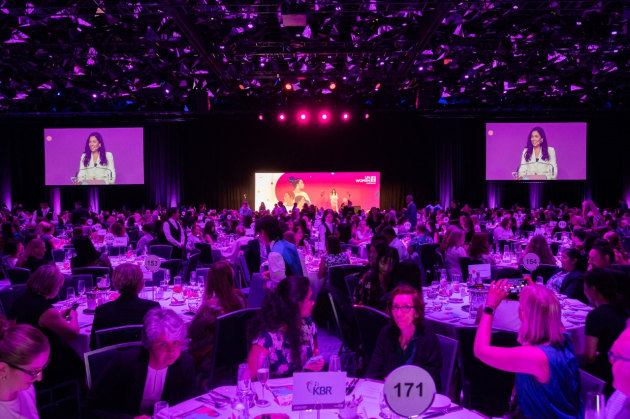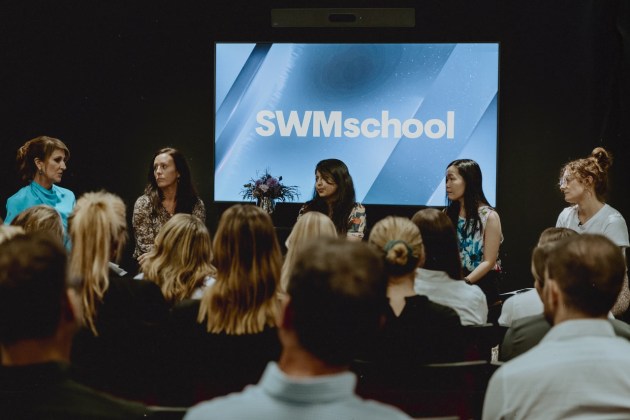 M&C Saatchi
M&C Saatchi Group's FEMM&C launched their 'Hello Fearless Femmes' campaign to celebrate International Women's Day and focus on gender equality. The company has robust policies to support women, including equal and gender-neutral paid parental leave, personal and carer's leave, compassionate leave for miscarriage, stillbirth, and perimenopause and menopause leave. The Hello Fearless Femmes campaign created an unmissable 'fearless' moment for the team and continues to support women at every stage of their career journey.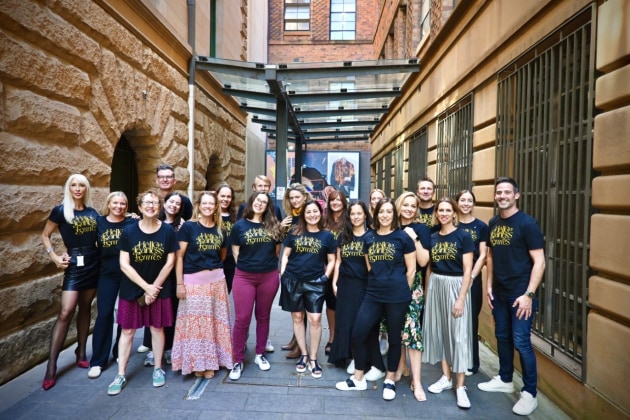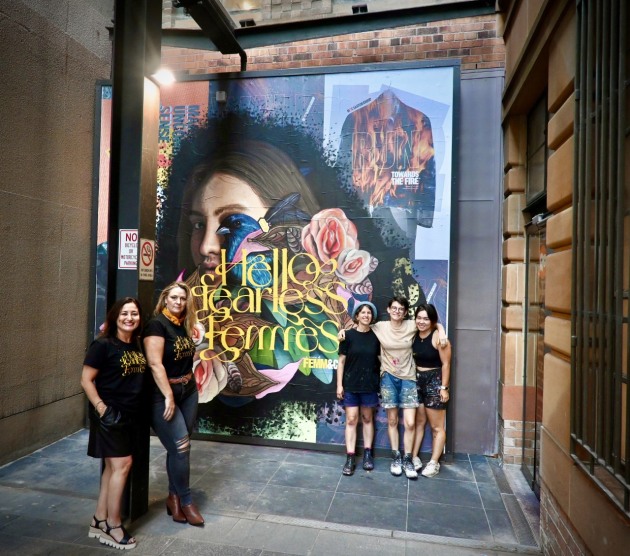 oOh!media
oOh's creative hub POLY created a series of videos featuring a diverse and inclusive group of oOh! employees who shared personal insights and their experiences around this year's theme 'Cracking the Code'. They offered ways to inspire and take action to create a more equitable world where everyone can thrive and succeed. oOh! is also supporting UN Women Australia with a $5,000 donation to help empower women and promote gender equality.
SOCIAL_VIDEO_1080x1080_sub from oOh!media on Vimeo.
The Independent Media Agencies of Australia (IMAA)
The IMAA and JCDecaux Australia held an International Women's Day breakfast for members and their clients, where guests embraced the opportunity to recognise the accomplishments and celebrate the achievements of women. Global inspirational speaker and coach Alison Shamir spoke to guests. The IMAA's unwavering commitment to achieving equity persists, and it has pledged to provide women with the opportunities they need to thrive through learning and mentorship programs.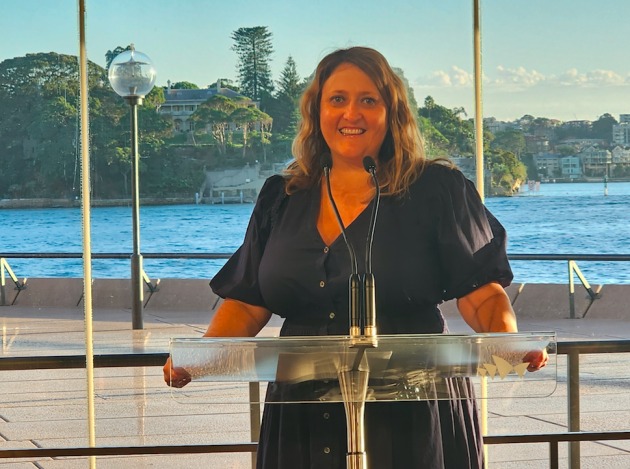 Rebecca Coulson, IMAA business manager, presenting at IMAA IWD event.

IMAA IWD event.
Alison Shamir presentating at IMAA IWD.
Audience Precision at IMAA.
Alchemy One team at IMAA.
Sarah Kent, Alchemy One business Director, said: "Being new to the indie agency life, the IWD breakfast hosted by IMAA and JCD was a beautiful reminder of the amazing community of people I am now a part of. The morning was filled with stories of vulnerability around how imposter syndrome manifests for them and ways we can show up with empathy for each other and ourselves. Not only did I feel seen by the speakers but I felt like I now had the tools to redirect 'Pam' my inner imposter."
The Pistol at IMAA's IWD event.
Yulia Edirisinghe (commercial director) and Katherine Foudy (account executive) were nominated by their to celebrate International Women's Day at the IMAA, becuase "they constantly challenge the status quo and break down the daily barriers that women face both in our business and the wider digital industry" said The Pistol.
For staff at the office on IWD The Pistol did a vox-pop content shoot, where team members in the office were met with a camera at the door and given 30 seconds to answer the question 'Who is a woman that inspires you and why?'
PHD
PHD celebrated women's achievements in a IWD panel focused on gender equity. The panel was led by PHD's Business Director, Jen Jones, who spoke to three influential female leaders. The agency heard from Ashleigh Whittaker, Founder and CEO at Snack Proud, Liz Wigmore, Managing Director at Foundation Works, and Heidi Davidson, Chief People Officer at OMG Australia. The women discussed the evolution of their careers and the barriers they faced as females in their given fields of work, how they dealt with and overcame imposter syndrome, as well as their advice for the next generation.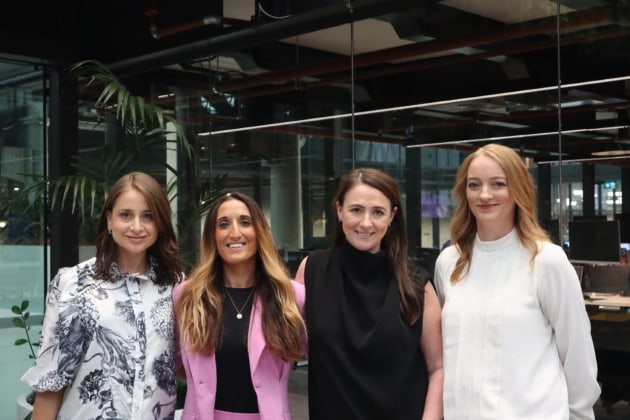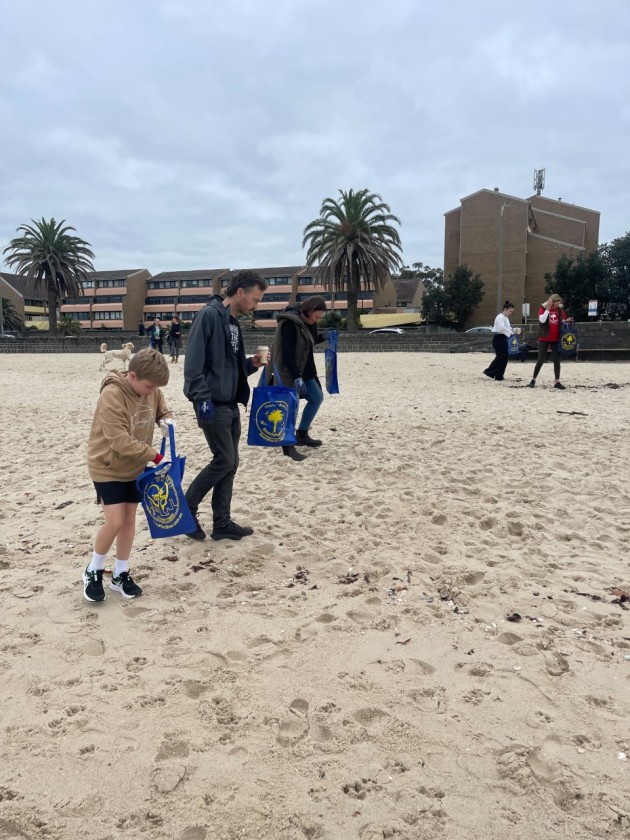 Ten
Ten celebrated some of the industry's brightest minds in the early stages of their media career, inviting them to spend the morning immersed in the world of Paramount ANZ. The event included a guided tour, a panel discussion 'Decoding Career Pathways' and a networking morning tea.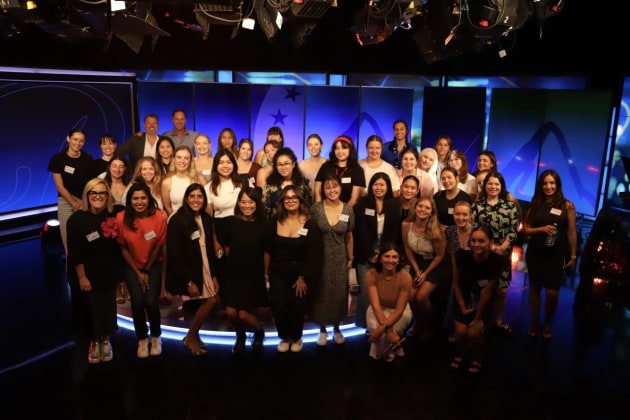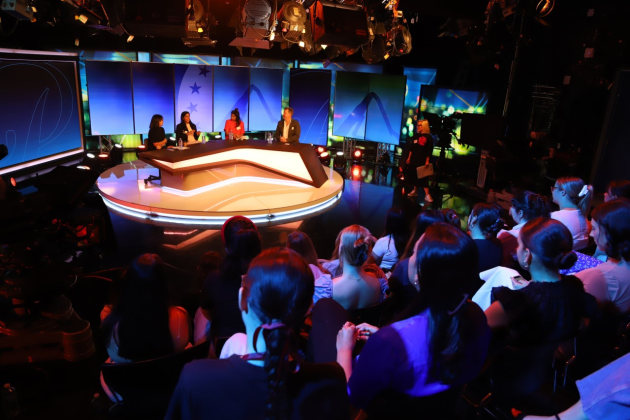 The Works
Independent creative agency The Works, part of Capgemini, invited Jane Neale, the first female managing director of a major network agency in Australia (George Patterson Bates) and founder and managing director of specialist board and advisory firm Hattonneale, for a fireside discussion around equity in getting to equality. The entire agency then workshopped what can be changed as individuals and a company, with a working group created to implement the six action items.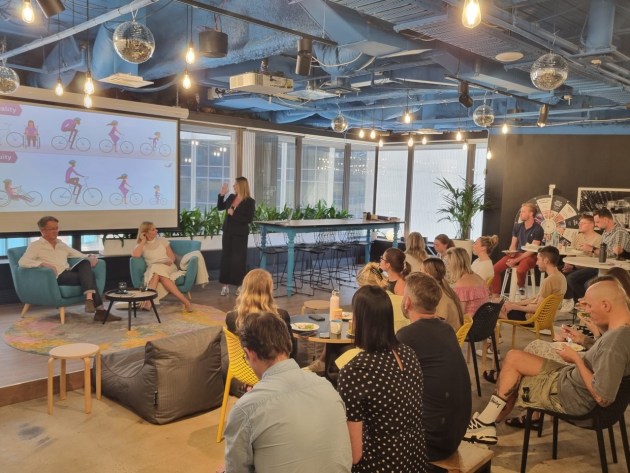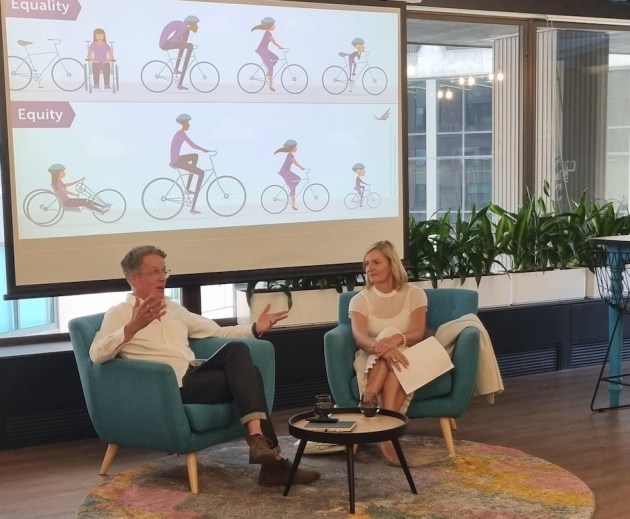 Yahoo
In the Sydney office, Yahoo hosted an intimate lunch & learn with one of Australia's leading functional medicine Dr's, Dr Olivia Lesslar, leaning into their 2023 health pillar and making it inclusive to men. The event was put on and supported by Yahoo's WIN committee (Women inclusion network) and employee resource group locally in Australia, supported by Elizabeth Hurst Brady. The group's mission is to RISE and RAISE the women of Yahoo.
Yahoo's Julia Edwards also participated in Samba Tv's "Conquering Your Inner Imposter" event with Alison Shamir, who delivered a keynote Unmasking Imposter Syndrome in women.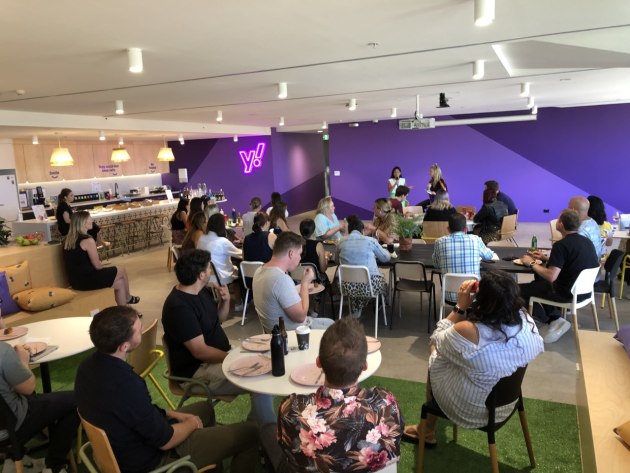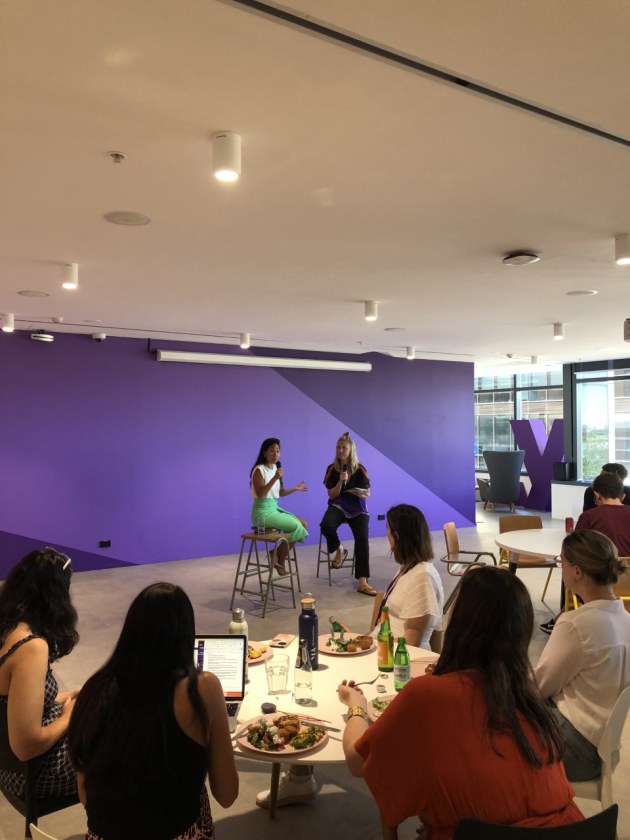 Half Dome 
Half Dome asked both men and women in the team what equity means to them, and their perspective on how Half Dome embraces equity. This year's International Women's Day theme #EmbraceEquity highlights the difference between equity and equality, and the importance of offering equitable opportunities for women to flourish despite their situation or background. Half Dome is proud of the environment we've created where equity is at the forefront of our work approach, initiatives and culture, where everyone can thrive no matter their circumstances.
The Half Dome team celebrated International Women's Day with a morning tea, followed by the presentation of a video that showcased the voices and opinions on the importance of International Women's Day and gender equity from the Half Dome team.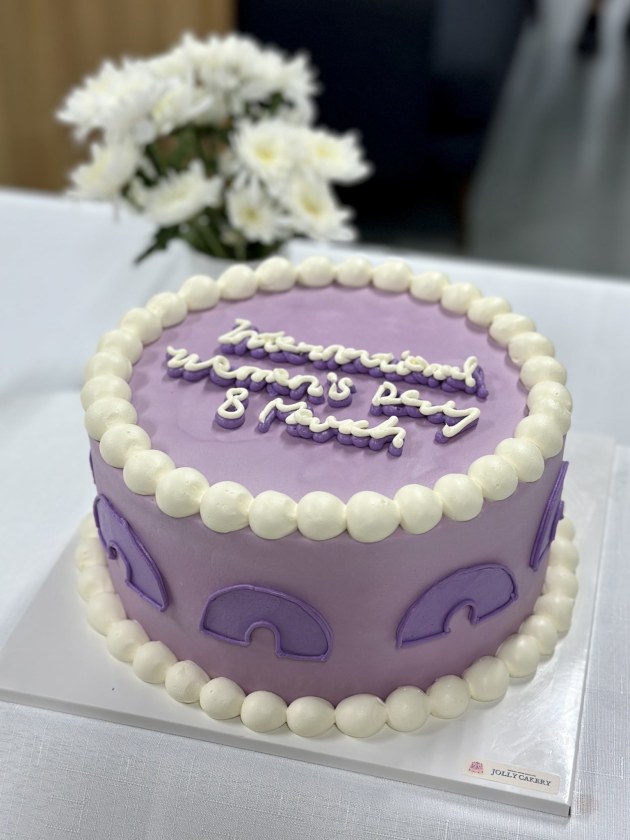 Quantcast
Quantcast hosted a panel - Change the Conversation: Women & Advertising - and event on its Sydney office rooftop for IWD, followed by a series of beer tasting events. In line with the UN's IWD theme 'Cracking the Code', the panel exaimed how marketing may unconsciously be skewed towards inequality in traditionally male-dominated industries. 
Speakers included; Ashley Byers head of digital media at WiredCo, Shannon Hollis head of audio at News Corp and Luisa Dalli strategy director at Havas Media Australia, moderated by Larissa Parry manager - account management at Quantcast.
Mediabrands
Mediabrands celebrated International Women's Day by launching their mentoring programme to focus on advancing careers and building our network beyond the day. 'Inspirational Leaders' Panels were held across Sydney and Melbourne offices to launch this with a focus on personal growth in career development via equity and mentorship.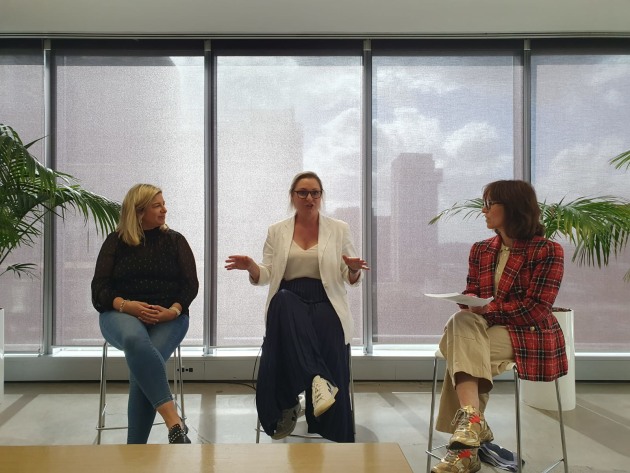 Panellists in Melbourne featured:  Anathea Ruys - CEO UM and Sarah James – Managing Director, Initiative Melbourne.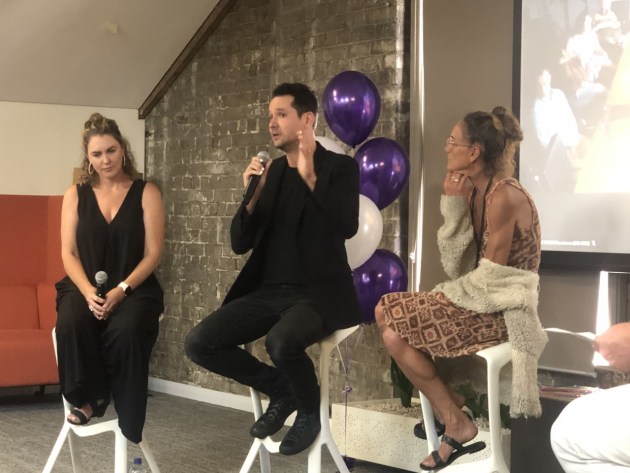 Panellists in Sydney featured: Sam Geer - National MD, Initiative, Jackie Edwards – Managing Director, Orion and Katie Jane Michael - Stream Lead, Reprise.
The Hallway
A team from The Hallway attended Future Women's International Women's Day First Nations Dinner and Panel at Ivy. Facilitated by Larissa Behrednt the panel included Nakkiah Lui, Tanya Denning-Orman and Alison Page. As First Nations leaders, change makers and creatives they shared their stories to inspire, challenge and move the conversation forward about reconciliation and gender equality in Australia. It was an outstanding evening. Both educational and inspiring. With a healthy dose of entertainment.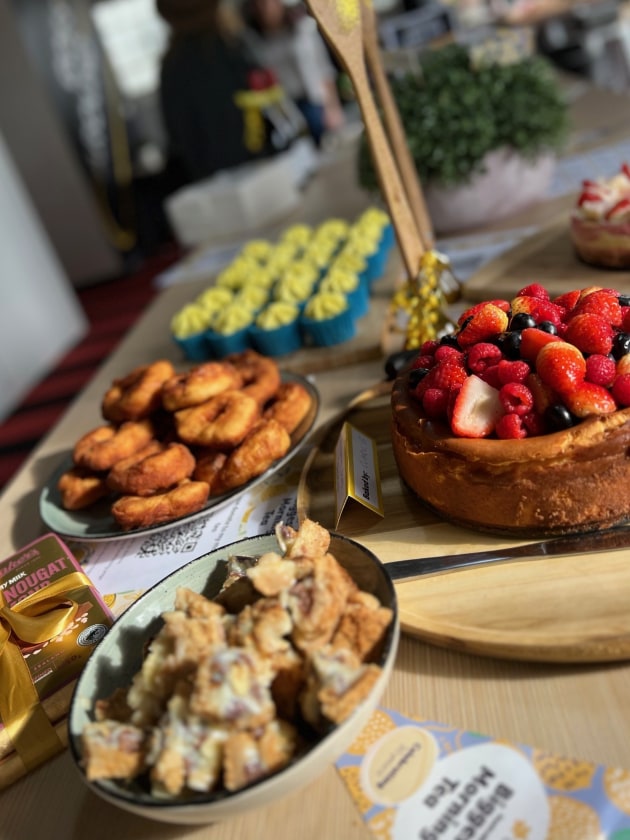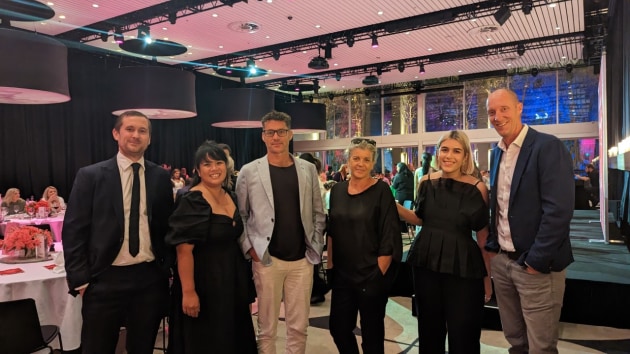 Icon Agency
Icon Agency hosted a hybrid panel event. Led by Creative GAD, Kate Griffiths, the panel including Brigitte Barta, Carmen Famularo, Iva Dujmovic and Shannon O'Neill discussed what #crackingthecode meant to them - and how everyone can be part of tangible change. We also heard from a male ally on daily advocacy.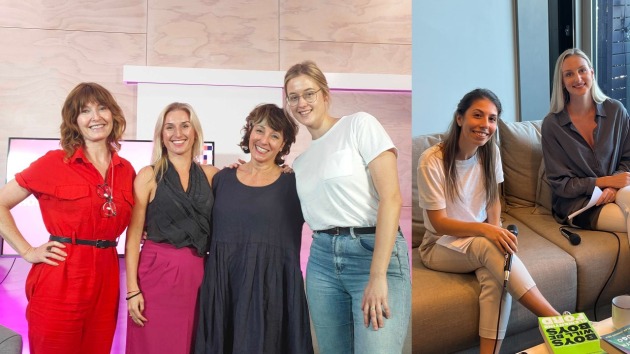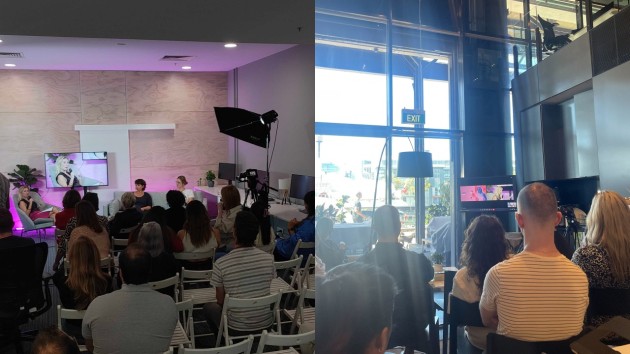 Havas Village 
Hosted a panel session, MC'd by Virginia Hyland, focused on solutions called 'Cracking the Code'. The panellists included extraordinary and diverse marketers, Rima Boutani and Saba Khan, new Host/Havas CEO Gayle While, Luisa Dalli, our DE&I MFA member at Havas Media and John Bell, proud home Dad (and husband of Virginia Hyland, CEO Havas Media). All shared their inspiring journeys and ideas on how to create a brighter future for all women from all walks of life.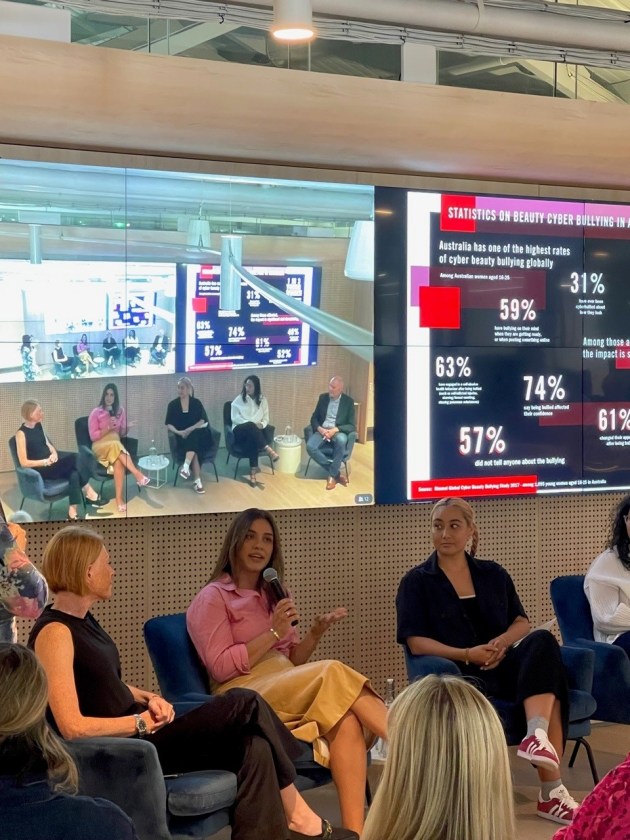 Town Square
Rather than an event, Melbourne-based independent creative agency Town Square sent all female clients a copy of Maree Coote's book 'Daughters of Melbourne'. Town Square shared the stories of inspirational women with the inspirational women they work with every day. All female Town Square clients were sent a signed copy of Maree Coote's book 'Daughters of Melbourne' which tells the real history of Melbourne through the lives of the fabulous women who built the city, its culture, community and commerce.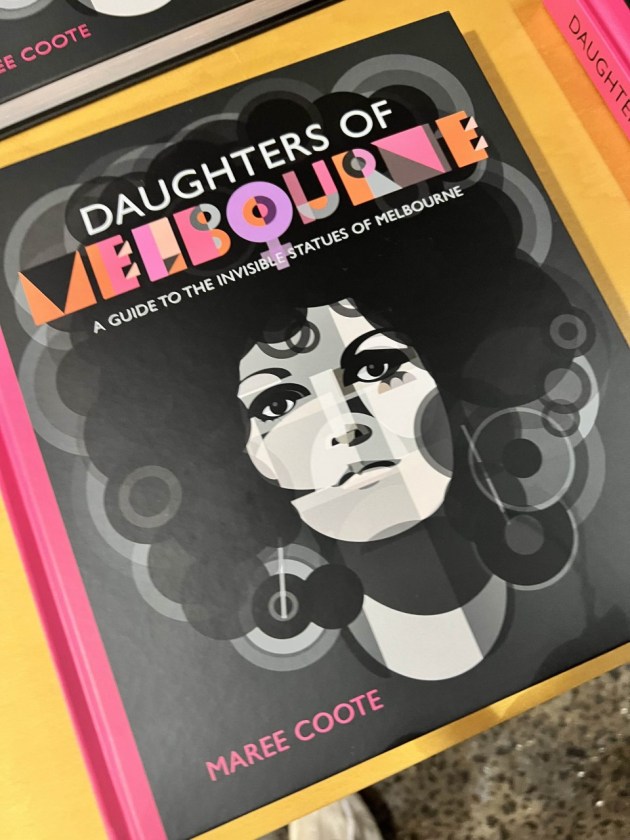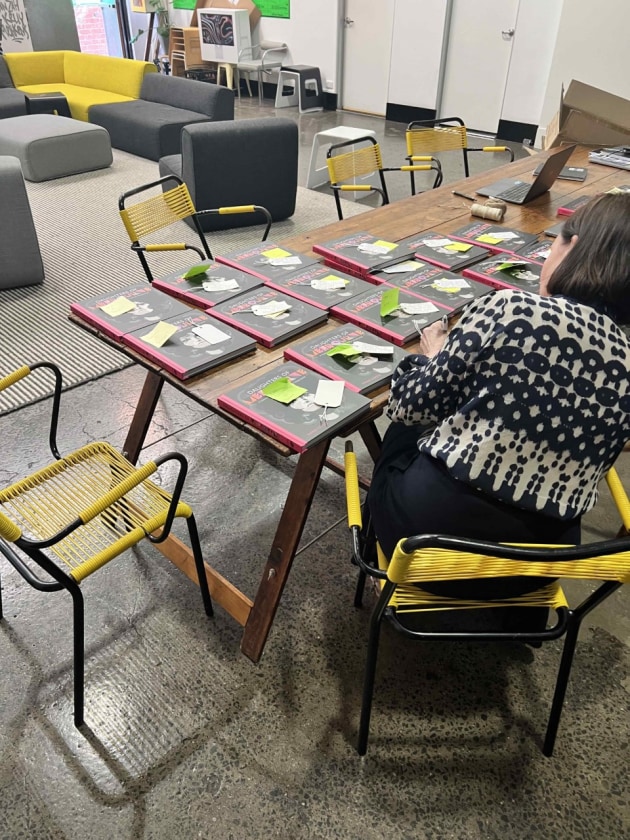 Outbrain
For International Women's Day, our APAC team (including offices in Sydney, India, Singapore and Shanghai) got together virtually and in person to share their "Oh, sh*t!" moment. These were honest examples of when colleagues realised a concept or idea they held to be true was not as clear cut as expected. This was a collaborative event, designed so we could learn from each other and increase our understanding of the realities of gender inequality.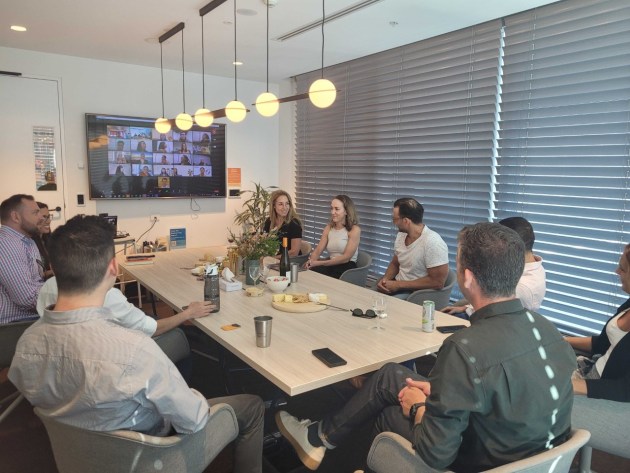 Have something to say on this? Share your views in the comments section below. Or if you have a news story or tip-off, drop us a line at adnews@yaffa.com.au
Sign up to the AdNews newsletter, like us on Facebook or follow us on Twitter for breaking stories and campaigns throughout the day.