Nine's last-ditch effort to win the $300 million, five-year audiovisual rights to Australian tennis has alleviated the urgency to secure cricket rights, but the broadcaster will still pursue a cricket joint venture bid with Ten.
Ironically, it was the protracted nature of negotiations with Cricket Australia that opened the door for Nine to begin talks with Tennis Australia only two weeks ago.
AdNews understands Nine is still interested in renewing the rights to cover domestic test match cricket while joint venture partner Ten wants to pick up all of the shorter forms of the game – international ODIs, T20s and a portion of the Big Bash League.
This would allow Nine to keep its long-standing affiliation with the sport and maintain its standing as the home of test match cricket, before turning its focus onto the Australian Open.
A sub-licensing strategy
Although the ink has only just dried on the tennis deal, Nine tells AdNews it plans to take a different approach to long-term tennis broadcaster Seven.
Seven's approach is to broadcast as much tennis content as possible across its broadcast and digital assets, including back court matches via streaming.
Nine is looking to sub-license content in collaboration with Tennis Australia to other interested parties.
"We will be looking to have premium matches on the main channel and then looking to sub-license content to a pay TV provider, a telco and a social media platform," Nine director of sport Tom Malone tells AdNews.
"That's what is so unique about this deal, we hold all of those rights and have the ability in consultation with Tennis Australia to sub-licenselicense those rights to other parties as well. This allows us to maximise the reach and return on tennis in this country."
Malone says the strategy of sub-licensing allows Nine to focus on "premium and scarcity".
"We believe an approach that enhances premium and scarcity is going to deliver the best results for Nine in conjunction with sub-licensing content to other platforms," he adds.
It also allows Nine to pick and choose the most valuable matches and recover some of the $60 million per annum through sub-licensing fees.
More than 1 million fans attended this year's Australian Open tennis festival.
With ad-funded sports broadcasting business models already stretched to breaking point, this was an important component of the deal with Tennis Australia to make the deal commercially beneficial to both parties.
"We think it's a terrific event and are really excited that Wide World of Sports will the new home of tennis in Australia," Malone adds.
"It's a premium event with the top 256 players in the world every year coming to Australia for the open. Tennis Australia has done a fantastic job building out the festival around the tennis. They get more than 1 million people through the gates every year to experience the tennis, the food and music and activities.
"The deal we've been able to do is secure all rights across all platforms which is critical to our business going forward. It's a landmark deal in terms of sports rights."
One of the major benefits to Nine is that the Australian Open provides a huge, concentrated audience of TV viewers spit evenly across between males and females.
In 2017, the men's final between Rafael Nadal and Roger Federer drew the second-largest TV audience of year, with 3.64 million national viewers, while this year's decider pulled 2.37 million.
This provides the network with a powerful platform to launch and promote major TV shows for the ratings survey period, which usually begins just after the Australian Open concludes.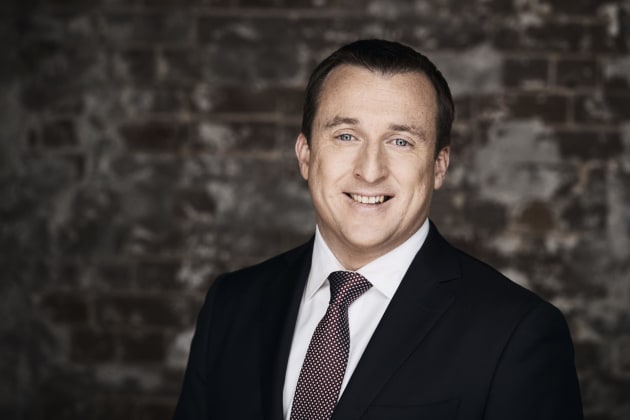 Tom Malone: 'The deal we've been able to do is secure all rights across all platforms
which is critical to our business going forward'. 
Two-weeks in the making
Malone revealed negotiations with Tennis Australia only began in earnest a couple of weeks ago when negotiations with Cricket Australia were dragging on.
"When the cricket process started to drag on a little bit we were able to start having discussions with Tennis Australia in the middle of March. Both parties were quite excited when they realised that the strategic alignment between Tennis and Nine in terms of what we are doing around premium content," Malone says.
AdNews asked Nine's sports boss whether securing the rights to tennis had alleviated some of the commercial pressure to strike a deal with Cricket Australia because it ensures Nine has a premium sports asset over the summer.
"I suppose you could put it that way. We've secured a great Australian summer sport which we're really happy about. You don't do that without considering the options," Malone says.
"At the same time, we are still keen to pursue a relationship with cricket, but that will be a discussion that evolves over the coming days and weeks with other parties."
Malone was unable to comment any further on details of negotiations with Cricket Australia.
In response to the news, Seven wished Tennis Australia and Nine well and reiterated its position that the economics of the sports rights need to work for its business model.
It will be interesting to see if the dynamic of cricket negotiations change in the coming weeks now that Nine has tennis in its grasp and Seven is without a summer sport.
Have something to say on this? Share your views in the comments section below. Or if you have a news story or tip-off, drop us a line at adnews@yaffa.com.au
Sign up to the AdNews newsletter, like us on Facebook or follow us on Twitter for breaking stories and campaigns throughout the day.