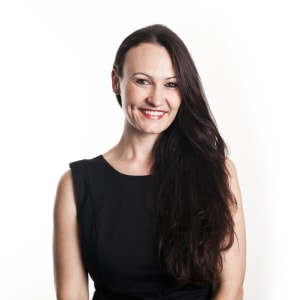 As part of International Women's Day 2021, AdNews is celebrating women in the industry. Here, Mindshare CEO Katie Rigg-Smith reveals three intentions she lives by as a leader.
It will be eight years next month since I took the helm of Mindshare Australia and NZ.  
There are so many inspiring women running agencies now, but at the time there were no other female CEOs and my appointment was met with a lot of industry discussion.  
I remember feeling daunted at not only being CEO but also what it meant to be a female CEO and theexpectations on me.
I sought counsel from one of my best friends and shared with her how big the challenge seemed to not only navigate the role of CEO but to do that in a way that would hopefully inspire other women.  
She put it very simply and told me there is no big challenge. You are in a position of privilege and through your actions you can make a big change. All you need to do is set yourself a few clear intentions and hold yourself to account. 
So I sat down and wrote three intentions that I have continued to hold myself to for the past eight years.
1) 
Always extend the ladder back down
My same friend was telling me that in her industry there were few female leaders.  The ones that had succeeded had done it so hard to get there that it became a rite of passage for it to be difficult.  Rather than extend the ladder back down to the next group of women they pulled the ladder up with them. 
I didn't want to be part of a system like that. I always promised myself that I would not relish being the only female at a Board table or in a position of power. I would do everything I could to mentor, encourage and celebrate other women.  
To me it's important when it comes to my contemporaries and it's amazing now to see that there are female CEOs across so many media and creative agencies in Australia – it's the norm, not the exception. 
But it's always been even more important to me to be there to meet any young female and any personcoming through the industry that was looking for support or advice.
2) Champion equality of pay and opportunity  
Not all women feel comfortable in asking for a pay-rise or promotion. But I don't believe telling women to be more assertive about it is necessarily the solution. 
The onus is on us all as leaders to make sure there is equality, and do the right thing by our people, not just when someone vocal bangs the drum.  
Even if it is in the moments behind closed doors where no-one else will know.  Doing the right thing isn't about getting praised for it, it's about doing the right thing. I've always loved the maxim 'Be the kind of woman who fixes another woman's crown without telling the world it was crooked'. 
It sums up why we should all do right by each other. 
I think we have all met people in our lives who say one thing but their actions are incongruent with that. I learnt quickly that you shouldn't read the comments on articles.  
One of the comments on my promotion to CEO suggested that because I didn't have children at the time it hadn't been as difficult for me to get there, and went on to discuss whether I would be able to balance doing the role well and having a family. 
This single comment knocked me for six.
The enormity of my appointment and the challenge that women still face to "have it all" and defend their choices and their professional abilities as well as their family life. No one questions a man's ability to do both when they get a promotion. 
I decided at that point no matter what I did (children or no children) I would do my best just to lead by example. 
I vowed to let my actions speak for themselves and not be drawn in on topics that undermine women personally or professionally.  
I am blessed to have had three children whilst being CEO and I have definitely learnt through trial and error how to balance that for myself, and also how to support others doing the same.  
Any time I possibly can help another working parent muddle their way through I will. What has the last eight years taught me about leadership and driving equality?  
That even when the challenge for equality feels bigger than all of us, we can make a huge difference as individuals in our day-to-day actions and the standards we won't walk past. 
Have something to say on this? Share your views in the comments section below. Or if you have a news story or tip-off, drop us a line at adnews@yaffa.com.au
Sign up to the AdNews newsletter, like us on Facebook or follow us on Twitter for breaking stories and campaigns throughout the day.