Despite having a toy box full of brands, Mattel, a legacy brand that's been around for 70 years, lost its way as it struggled to stay relevant - without reinventing its entire brand.
Speaking at the Adobe Summit, Mattel president and COO Richard Dickson spoke about staying relevant, taking a look at its wide range of brands - from Chatty Cathy and Uno to Hot Wheels and Barbie.
"At some point we stopped looking at the future. Mattel lost its way", he says, admitting the business failed to recognise how fast things were changing.
"We didn't keep up with the omnichannel universe."
Dickson said Mattel simply repeated what worked instead of fearing the status quo, meaning that its ideas lacked purpose, adding that the brand had, if anything, "devolved".
As Barbie began to lose its purpose Dickson said Mattel knew it had reboot Barbie - so started to listen to mums and kids and culture. It then had to focus on making the ideas learnt relevant.
Its new vision saw a range of new skin tones and hair colours arrive for the previous blonde-only Barbie. "We had to reflect the complex world that girls see today," Dickson explains.
The new variations were the first step, but then came the flexible foot - liberating Barbie from high heels, as Mattel sought to further contemporise the brand and to instil purpose in the product.
"It's about reframing the conversation without reinventing the brand," he says.
It later followed by bringing in new Barbie body shapes, which in turn sparked a cultural conversation and saw Barbie hit the cover of Time magazine.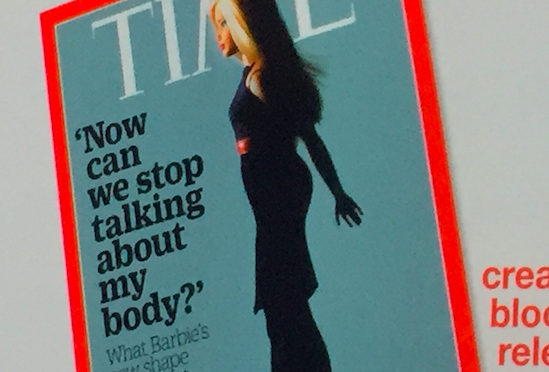 Dickson said this new individualised way of reinventing its brands is something it is now doing with its other products; such as Barney the purple dinosaur.
It has also ventured into 3D toy making machines – for kids. Also, just last month, Mattel, which is listed on the NASDAQ, unveiled a collaboration with Google that gave its View-Master toy a 21st century twist - working with Google Cardboard to develop an immersive digital experience for kids.
"You need that continuous innovation for brands to remain relevant," Dickson says.
He added that Mattel is now bolstering more partnerships in pop culture – such as launching a Star Wars Hot Wheels car, as it firmly establishes itself as not a toy brand, but a "creations company".
Did you catch: McDonald's CMO: "It's about step change transformation at the core"
AdNews traveled to the Adobe Summit as a guest of Adobe.
Have something to say on this? Share your views in the comments section below. Or if you have a news story or tip-off, drop us a line at adnews@yaffa.com.au
Sign up to the AdNews newsletter, like us on Facebook or follow us on Twitter for breaking stories and campaigns throughout the day.