This article first appeared as Fast decisions for long-term gains in the The AdNews Annual magazine. Subscribe here to make sure you get your copy.
Don't let a good crisis go to waste.
Jack Watts, CEO of Bastion Collective, the largest Australian independent agency network, had done a lot of work on the Formula 1 Australian Grand Prix up to March this year.
"We were doing a major Ferrari activation and a Robbie Williams concert there that I've personally worked on for a couple of years," he says.
"I went into a meeting at 7.30am on the Friday (March 13) with a big day planned. I came out of that at 8.35am and the world had changed."
The COVID-19 crisis had arrived. The grand prix was called off, and the fallout for the rest of the economy came quickly.
Bastion has a strong collection of major accounts including Microsoft, KIA, AMP, Customer Service NSW, Deakin University, L'Oreal and Australia Post.
"I was on the phone all day to our biggest clients, trying to ascertain how their businesses are, how we could help," says Watts.
His wife and daughter were meant to come from Sydney to Melbourne for the Robbie Williams concert on the Saturday. That was now off.
Watts went back to his in-laws' house, packed and returned to Sydney on the last flight out of Melbourne.
"It was just such a weird feeling," he says. "During that weekend, we mapped out every scenario we possibly could in the business with my brother and the old man who are partners in the business with me.
"And by Tuesday we had a complete plan of what we were going to do and how we were going to do it. A full plan that we've continued to monitor every hour since. We engaged our staff and clients on that journey and they have all bought into it."
The first few days of COVID-19 were terrifying.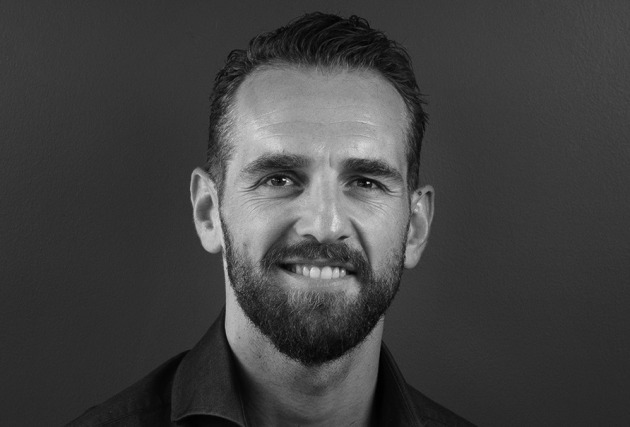 "You build a business over 10 years and grow fast and you've put your heart and soul into it," he says. "In the early days, where there was so much unknown, we didn't know how it was going to play out."
Watts spoke to Harold Mitchell, the father of media planning and something of a mentor to him, in that first week.
He asked: "You ran your business through some big shifts and major recessions — tell me your experience, what can I learn?"
Mitchell replied: "Listen, son, the three moments my business got fundamentally better were the '87 stock crash, the tech bubble burst combined with the September 11 attacks in 2001, and the GFC."
He moved faster than the large incumbent competitors (many of who are the same players facing Bastion), engaged with staff and went out hiring, not firing, to come out the other side with a bigger market share.
"And so talking to him, it was like a blueprint," says Watts. "We're going to come out of this stronger than we went into it by moving fast, making quick decisions, engaging our staff and our clients in that journey and using size and/or scale to our advantage."
Moving fast is what worked.
"Our staff and clients came on the journey with us," says Watts. "Our focus was on communication, internally and externally. We talked about four things with our clients: create, grow, protect and measure their businesses.
"And we went into full-scale protect mode for our clients. We were so incredibly proud of our people. Walking around the office in those weeks in March, and they were on the phone to clients, understanding what was happening to them and working out how we could help protect their business and protect their sales.
"How do we help them grow? How do we shift campaigns from one channel, one meeting, to another? We had a detailed plan that we've continued to change and adapt since. We engaged our staff and clients on that journey and they all bought into it.
"And we had a real sweet spot in the size of our business at 250 people. Small enough and nimble enough to move quickly and make quick decisions, but we had the scale to move campaigns and people internally to different parts of the business that were seeing increased demand."
And so Bastion Collective came out of COVID-19 hiring. At the start of October, the agency had 14 new hires and was looking for another 20 roles to fill.
"What has held us in good stead from day one through COVID-19 is being independent with the ability to make quick decisions, while having the scale of 250 people globally and a completely integrated offering in house," says Watts.
"This has meant we have been able to quickly shift client campaigns from one channel or discipline to another and have staff work across multiple parts of our business as demand has changed.
"Like most business owners, I have to be honest and say the first six weeks of COVID-19 were terrifying. I will always be incredibly grateful to our staff who dug in, came on the journey with us and put our clients' problems ahead of their own."
Maintaining a steady eye
Ben Hill, the Melbourne-based marketing director of Mars Wrigley in Australia, started in his role about three weeks before lockdown.
Mars maintained ad spend on core brands but did shift emphasis, pausing with some brands.
"We've maintained the majority of our investment throughout this year," he says. "So while a lot of industries and brands have needed to pull back, we've really maintained focus on what we call growth engine brands.
"We're firm believers in studies that show spending through a recession is important. In some areas such as [chewing] gum, where we are about 94 per cent of that category, if we were to stop spending then all that will happen is the category will shrink."
The focus has been on M&M's, Maltesers and Extra. "We know there's room for growth on those brands so we believe it's crucial to invest in them and maintain that discipline rather than making reactive adjustments to our plan."
Mars also went ahead with launches. "We did still have innovation this year as did most FMCG businesses," says Hill. 
"A big one was M&M's Pretzel. We maintained full-scale investment behind that launch and we've seen great success on it."
Mars did have to shift the messaging on some campaigns.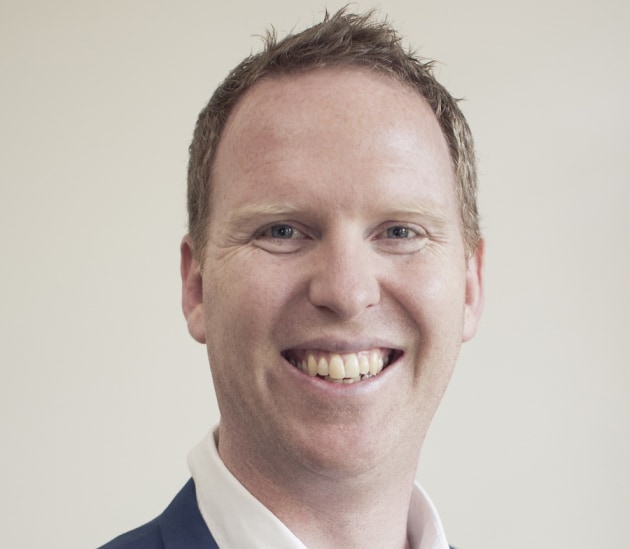 "One of the things we were very conscious of was not creating a bunch of vanilla ads that many companies were doing during the pandemic," he says.
"We believe if a brand doesn't have an authentic reason to say something, it really shouldn't."
The Eclipse mints campaign was originally all about connections. "As social connections dried up we had to change that messaging and we moved it to a chew-your-way-to-fresh message instead," says Hill.
"And quickly got out the door a mask breath campaign as well because obviously people behind masks suddenly realise that their own breath doesn't smell amazing.
"With Extra, one of our biggest brands, we had a campaign that was all about study in university campuses. Clearly that couldn't go ahead so we maintained the campaign around study, but we moved it online supporting not just students but people working from home in terms of being able to study and focus at home by chewing gum.
"And we had a great outdoor campaign planned with M&M's, which again was contingent on people being in large crowds in areas. We pivoted that quite quickly and supported the Melbourne International Comedy Festival because M&M's is a brand that stands for fun.
"We knew the arts industry was suffering and we felt we could play a really strong role in helping to bring that to life digitally and through screens for people."
Next year
Hill says 2021 will have a clear focus on social as part of the channel mix.
"We'll be looking at the shifting landscape of that and making sure we utilise the reach potential of each platform," he says.
"TV will still be a really important part of our mix. We know it's a powerful medium so that will continue.
"We're going to be far more active with on-demand streaming platforms as an enterprise and here in Australia.
"Screen time is a huge occasion, particularly for brands such as M&M's and Maltesers. So we will be far more active in that as we've seen a significant rise in Australia this year.
"One of the challenges for advertisers, of course, is that many of them [streaming platforms] don't have advertising built in. And I think that's where, as an industry, trying to find ways to work with those partners is really important.
"The other thing we've seen, and it's fairly well established behaviour, is the way people now consume their media is rarely on just one screen.
"So our ability to integrate the second screen into that occasion, that shared moment around a screen at home. Where there's no advertising on the core screen, how do you leverage the second screen, and the platforms that people are using there, at the same time?
"We are spending a lot more energy understanding the moments that matter, and particularly the digital moments that matter.
"The keynote there is that our channel mix is never static.
"But another key part of our role of being responsible for advertising spend is to not to waste it and instead to make sure we're spending it where it makes sense while still being agile enough to test and learn as we go."
Warning signals
On March 3, Lisa Ronson, CMO at supermarket group Coles, was at a company leadership team meeting at Beechworth, Victoria. The CEO, Steven Cain, had decided, after the bad bushfire season, to go to fire-affected areas.
That was the day when panic buying of items such as toilet paper became noticeable. Coles had seen the start of change around the end of February with long-life food items, such as tins of tuna, selling hard.
"I think we were doing Christmas every day for a period of time there and we normally have six months to prepare for Christmas," says Ronson.
"We really had to pivot, lean in and focus on different types of information for customers. It was more community service announcements rather than the regular demand-driving activities that we would normally do, and safety was a big focus.
"I flipped the marketing team to focus on COVID-19. We did that quickly and that was quite successful.
"We did a lot of press ads with a lot of information. It's not that we've changed the channels, we just changed the weighting and the mix of channels between the demand driving work that we do and then the more safety oriented COVID-19 communications."
The open rate on direct emails from the Coles CEO was high. "People were really keen to hear from him as a leader in the community who was sharing really important information," she says.
"And then we were looking longer term to see when we were starting to come out and get back into doing some of that more aspirational demand driving. So that was an interesting pivot for us. We did that quickly and it was quite successful.
"It was, as Steven Cain called it, a team Australia moment where we did work with our competitors on communications to keep our team members safe and to make sure our customers were treating them with respect they deserve."
The supermarkets received special dispensation from the competition regulator, the ACCC, to do that.
"We can't just normally get on the phone and ring up Andrew Hicks [Woolworths CMO] and talk," says Ronson. "When they gave us permission, we worked with our legal teams to make sure everything we were talking about was above board and wasn't giving anything away that we shouldn't be sharing with each other. It was very much focused on the comms. So it was a great collaborative approach in that regard."
Views differ on what changes to consumer behaviour will endure past the pandemic.
"The sanitisation stations and those sorts of things, they're here to stay, in my view," says Ronson. "I think consumers are going to be always aware of their own hand sanitisation and touching their face and things like that.
"Will the panic buying continue? Probably not, but we've seen little sparks of it here and there when we've had outbreaks.
"But I think largely people's behaviour will go back to a sort of normal. They'll just be more aware of how close they are to different people and their own personal hygiene.
"The online adoption is here to stay whether that's shopping online or whether that's going online to find information.
"We found a massive spike in our online traffic for both online shopping, understanding specials and great deals plus meal inspiration.
"And that's why we launched 'What's For Dinner' because we found customers had full pantries and they didn't normally cook from scratch.
"I think it was a phone call on a Saturday to our media agency and Channel Seven and we were on air Wednesday night."
A big change for Coles was stopping its paper catalogue. "We used to print six million catalogues and walk them every single week," says Ronson. "We pivoted that to Coles and Co and our customers are responding well. Our awareness figures are so strong for the relatively short period of time it's been in the market."
Is anyone out there?
At broadcasters Southern Cross Austereo (SCA), with the consumption of radio switching from the car to home, Nikki Clarkson, chief marketing and communications officer, quickly adjusted the trade marketing strategy.
"We had a few challenges around the perceptions of radio in the media industry," she says. Some were assuming that nobody was listening to the radio because car commuters were in lockdown.
"Radio surveys were suspended for about six months," says Clarkson. "There was a perception that there was no way to measure the audience size and engagement. And with the pandemic influencing retail behaviour, a lot of people were questioning why they should advertise more broadly and why they should continue to invest in their brands."
SCA moved to develop campaigns and initiatives to keep momentum to the relevancy of radio and more broadly that relevancy of advertising and building brands in a pandemic. 
"We found that everyone was still listening to the radio," she says. "They just changed their habits and their behaviours because of the way they were working.
"So we developed a new campaign under the banner of 'Everyone's Listening'."
SCA then developed a simple set of monthly statistics with digital audio insights, reinforcing growth in listeners.
"We uncovered that we had 1.5 million unique radio streamers," she says. "We have 8.6 million live streams and a total of 10 million listening hours.
"We just saw this amazing growth across devices. Smart speakers went up 95%, mobile and tablet up 30%, podcasting year-on-year 136%.
"We had these fantastic stats to prove everyone was listening."
Value/d
Renee Garner, CMO of telco amaysim, says a recession with the highest unemployment rate in 19 years means people are looking to cut back and are far more open to better value — not big brand — alternatives.
"There is a groundswell movement I like to call 'the rise of the proud value shopper' and appealing to this growing group with a relevant and great value proposition is going to become increasingly important during the coming one to two years," says Garner.
Amaysim's ad spend has remained broadly the same but the creative approach has shifted, with the media mix following.
"Our focus for the remainder of FY21 is to ensure our customers are taken care of, or 'shown the love' as I like to put it," says Garner.
When the pandemic hit, amaysim, between March and June, gifted all one million of its mobile customers more than 9571TB of bonus data at no extra cost. The push included a partnership with VICE Media Group with the amaysim at Home variety show, offering entertainment and respite during COVID-19 lockdown.
"We also identified cost of living as a major point of concern for many Australians and began working on a new content series with Australia's cost of living expert Joel Gibson [author of Kill Bills], with the objective to showcase the big difference that simple changes can make to a household's bottom line," says Garner. "This content
partnership has been hugely successful for amaysim and has been extremely well received by our customer base."
Farewell old friend
Account activity at neobank 86 400 shows how spending patterns have shifted during the COVID-19 pandemic.
"They're not spending on travel obviously to work, but more broadly they're actually spending more on health and fitness now that the gyms are back," says Travis Tyler, chief product and marketing officer at 86 400.
"They've got more time because they're not spending that commute time. They're definitely investing more in technology and we have seen a rise in spend in entertainment services, particularly those consumed at home. Our most popular recurring expenses now are Spotify and Netflix."
A key area of marketing focus Tyler has found effective is demonstrating how you're helping rather than telling people you're there to help.
"There's been a lot out there," he says. "You know, 'We're here to help in these unprecedented times'.
"Which is the most overused term in the world and people have got a little bit tired of that.
"They actually want to say, 'I know that. Show me how you're actually going to help me in these unprecedented times'.
"And ultimately that is, 'Give me a better deal, give me a better
experience or give me a better way of doing what I'm already doing'."
Tyler says in the past six months he's become far more data driven with acquisition activity.
"We've gone from startup to scale up. We're far clearer on who our intended customer segment is. Luckily, it matches who's joined us so we've adjusted some of the messaging so it's more relevant as a result of the pandemic. We've actually adjusted our messaging on how we're saving beyond the core proposition of the product.
"Then the other thing for us here, we're newly digital and have been for the past six months, which has allowed us to test our brand messaging as well, which has been helpful for us.
"So we've started to focus a little bit higher in the funnel, not just at the bottom of the funnel around conversion, which has actually been really helpful because there's a lot more people engaged online. There's more moments in the day to actually engage with people in a meaningful way."
The real pivot
James Lawrence, co-founder of Rocket Agency, was over the word "pivot" by June.
"But I was wrong," he says. "Pivoting was real and really is synonymous with hustle and entrepreneurialism.
"I've seen physical events companies go virtual and have a more profitable business model than they had prior. Travel providers lose 95% of their market [international tourists] and repackage their offering to serve local tourists. Restaurants sell more meals [more profitably] when they could not seat diners.
"The common thread of these success stories is positivity; being willing to take a hit on the chin, a focus on looking forward, not back, and a willingness to roll up the sleeves."
Lawrence says marketing and business leaders who are bigger picture thinkers and less prone to short-termism will win the battle. "C-suite that expects miraculous results from marketing teams will set their businesses up for failure," he says.
And next year will be more of the same.
"I am not an economist or a doctor, but the reality is that we are in for the long-haul," he says.
"Many of the changes we have experienced in 2020 will become structural. Work from home more common, tough economic conditions, increased anxiety and trepidation in the market.
"Marketers that embrace the challenge, are realistic about the obstacles and look forward rather than back will come out ahead."
Stephen Leeds, The Media Store CEO, says reduced budgets have caused revenue pressures for media owners/publishers. As a result, jobs and publications have been compromised. 
"There was uncertainty initially, which probably caused cancellations and budget freezing," he says. "Others used it as an opportunity to invest in their brand. As time progressed and we observed consumer sentiment and behaviour adjusted, we saw brands return, with many identifying new ecommerce opportunities.
"Certainly the focus on 'digital' platforms became prevalent, but traditional media such as television and radio, which saw audience growth, were able to offer captive audiences, and demand for their inventory has been strong since the mid-point of the year."
Steve Sos launched premium music video platform Vevo into Australia and New Zealand in February. "The last thing we imagined was that we were doing so straight into the teeth of a pandemic," says Sos, the local managing director.
"The silver lining for us has been that while studios shuttered, sport was cancelled, networks struggled with content and people increasingly remained at home, we found music videos became a powerful force in people's lives, bringing households together and reminding people all over the world of better, more normal times. 
"That reaction was very positive for us and allowed us to build the foundations for a very successful commercial business despite the prevailing climate. We're looking to carry that forward as we work on new partnerships in the region, both distribution-led and commercial in nature.
In September, Vevo announced a distribution deal with Telstra. "Growth is still possible, even in these difficult times," says Sos.
"I think 2021 will remain challenging but we will have the benefit of hindsight from all that we have learnt through 2020. I think the market will remain short and traditional deal structures and terms will be challenged as marketers and brands look to appropriately seek assurances, guarantees and protection from what is likely to be more uncertainty."
Indoor to outdoor
With everyone ordered indoor, the outdoor media industry was on pause. John O'Neill, CEO of QMS Media: "We knew it was a big wave coming and that with careful and smart planning we would come out the other side even stronger than before.
"As audience numbers are quickly returning to pre-COVID-19 levels in all markets (excluding Victoria) so is advertiser confidence.
"We are seeing brands embrace the broadcast nature of OOH as a key component of their rebound strategies and a vital communication tool for reaching audiences who are making the most of being able to be on the move again.
"This is evident in certain markets such as Queensland and Western Australia where we are seeing growth in spend year on year."
Outlook 2021
Lee Leggett, CEO of Wunderman Thompson AUNZ, says clients are taking the opportunity to reset and reframe how they go to market, and ultimately how they come out of this in a stronger position.
"We're seeing growth in ecommerce, customer experience and data with our clients," she says. "These aren't slowing down and are forming the backbone of many of our clients' plans for 2021.
"We have worked with many of our clients for a long time and this historical knowledge and trust has led them to ask how we can help support their business in a broader sense.
"It's not just about advertising, it's about looking across their organisation and the end-to-end customer journey to better meet the needs of their people and customers."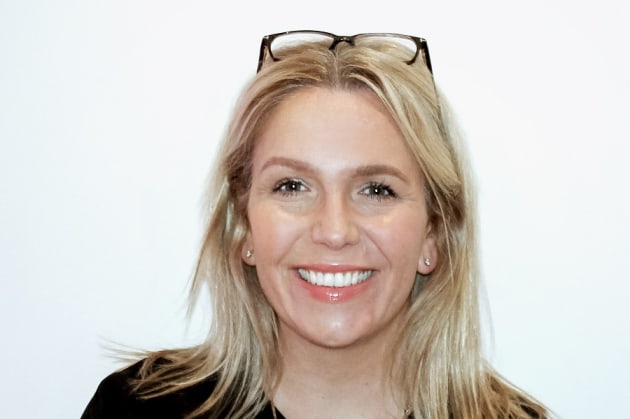 She sees a big opportunity for agencies to invest in people to ensure that when the world starts moving again the brilliant talent stays.
"I am genuinely excited about how our industry responds and evolves post COVID-19," says Leggett. "This is our opportunity to see the benefits of flexibility, value output orientation versus time spent, and find new ways to be remunerated by clients for the value we create."
David Fox, CEO of Ogilvy AUNZ, sees COVID-19 as an accelerator, both in a positive and a "learning" sense.
"Poor cultures have been unearthed, poor leadership has been found out and only companies with a forward-facing, modern communications business, will thrive as they were always ready for the future, no matter how fast it arrived," he says.
He sees more focus in 2021 on what can be controlled at a time when a lot is out of control.
"Direct to consumer will continue as we know, via one-to-one and ecommerce, the sweating of owned assets will continue and more investment around the beautiful technology basics — better website analytics and more UX friendly apps will all help in a war where every touchpoint matters," says Fox.
"In saying that, the clients who will win will understand that common sense is not that common. That emotional connection and trust is not built one-to-one, but via communications — big beautiful advertising.
"Get the beautiful basics humming, wrap around that consistent, relevant, distinctive, emotive and engaging work that builds trust and engagement in a time when trust is more eroded than ever.
"In 2021, we need to understand that creativity is not about technology alone — it's the combination of art, science and commerce that will drive not just growth, but long-term sustainable growth."
Have something to say on this? Share your views in the comments section below. Or if you have a news story or tip-off, drop us a line at adnews@yaffa.com.au
Sign up to the AdNews newsletter, like us on Facebook or follow us on Twitter for breaking stories and campaigns throughout the day.