This first appeared in the March/April edition of AdNews. Subscribe here to make sure you get your copy.
Forty-five men in fluorescent mankinis descending upon Bondi Beach is a sure way to capture attention and make a statement. To celebrate the launch of Sacha Baron Cohen's Borat Subsequent Moviefilm on its platform, Amazon Prime Video did just that.
With the annual Sculpture by the Sea taking a hiatus due to COVID-19, Amazon Prime Video seized an opportunity to fill the void its postponement left at the iconic Sydney beach. The 45 Borat lookalikes did yoga along the beach as an in-character press conference was held with Cohen streaming in virtually. A six-metre statue of Borat was delivered by helicopter to Bondi to celebrate the movie sequel, and the beach was rebranded for 24 hours as "Borat Beach". Other Borat lookalikes turned up around Sydney at radio stations and outside Sunrise's headquarters in Martin Place.
Hushidar Kharas, head of Prime Video Australia, tells AdNews the move was to bring some cheer to Sydneysiders amid what had been a tough 2020 for all, and also drive awareness of the new film on the platform.
"We wanted the Borat activation to put a smile on people's faces and carry the comedy themes of the film," says Kharas. "Of course, our business objective was to drive awareness and excitement for the new film and its home on Amazon Prime Video; a goal we feel we achieved."
The activation was a huge success, garnering widespread coverage across broadcast, news, online and social outlets. But Kharas says it also played an important role in spotlighting Australia.
"The activation also acted as a benchmark for what we can do here in Australia, and images and footage from the day featured in international news outlets in Europe and the USA," he says. "The film exceeded our acquisition and viewership goals for the campaign and was the most viewed title in Australia on Amazon Prime Video during 2020."
Activations and experiences are nothing new in the film and television industry. Disney, Universal Studios and Village Roadshow are among the entertainment conglomerates who, for decades, have been using theme parks and resorts to drive deeper engagement with their films beyond their launch. This includes Village Roadshow-owned Gold Coast theme park Warner Bros. Movie World, which opened its doors in 1991 and is home to rides inspired by its iconic programs including Scooby Doo, Yogi Bear and Justice League.
Outside of the world of theme parks, media and entertainment companies such as Amazon Prime Video have followed suit with their own activations and pop-ups to engage viewers.
In 2019, Foxtel celebrated the launch of the final season of popular television series Game of Thrones with a special activation created by DDB Sydney. "Grave of Thrones" invited fans to say goodbye to every character who had been murdered during the years.
More recently, and catering for the times amid the global COVID-19 pandemic, Netflix teamed up with immersive cinema company Secret Cinema in the US for its first cinema screening. Hosting a drive-in event in a car park in downtown Los Angeles to ensure social distancing was maintained, the experience allowed 26 cars to drive around different locations to watch scenes from the series, Stranger Things, with the scenes acted out around them.
Like the Borat overhaul of Bondi Beach, Netflix found a way to engage its audience as others struggled to find ways to create meaningful experiences in 2020. The experiential marketing industry, which had been booming previously, almost come to a grinding halt as the pandemic led to stay-at-home orders and social distancing restrictions. Large scale events such as the Olympic Games were cancelled or postponed and the industry saw mass redundancies or people being stood down.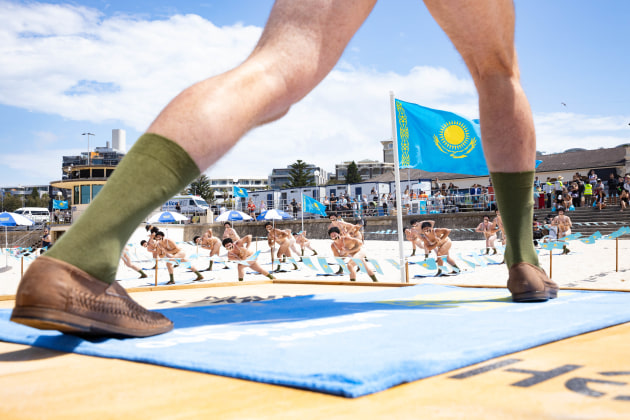 Borat takes over Bondi Beach for film launch on Amazon Prime
Labelled by many as "diabolical", the pandemic's effects on the experiential and events industry saw the demise of many businesses. Caleb Bush, managing director Australia and New Zealand, at global experiential agency GPJ, says those that weren't proactive were the ones that suffered the most
"We've survived because we've seen what's coming and acted early," says Bush. "We've been able to be a really strong voice to our clients around what to do next, as opposed to being the agency getting briefed by a client on what they need us to do.
"Agencies that were 'brief takers' were more impacted than agencies that value strategic thinking and that strategic side of engaging with a client."
Todd Marks, director of WPP AUNZ-owned experiential firm Maverick, says when the pandemic first hit, there was short-term confusion and devastation, but it was just a new challenge for stronger players to overcome.
"It was a bit of a mass extinction event for some part-time experiential agencies," he says. "There are now some extra considerations required in the strategic development of an idea and [now] additional rigor in the execution, but this compliance and flexibility has always been built into the Maverick process."
With many brands turning to virtual events during 2020, Marks sees these a temporary fix but notes there is nothing like real connection.
"'Pivoting' was the bullshit bingo word used by experiential agencies over COVID-19," he says. "Translated this just meant that experiential agencies became part-time digital agencies to stay alive. Moving the experiences online; simple hybrid events and screen based experiences temporarily replacing real interaction.
"If you can do it on your phone or in front of a computer, it's not experiential, that's everyday life during the past 12 months."
While 2020 was difficult, it also forced the industry to innovate. Laura Roberts, APAC managing director of experiential agency INVNT, says she has been "blown away" by the innovation she has seen with experiences.
"Musicians doing their concerts from their bedrooms, or restaurants doing home delivery service with chefs dialing in, it really forced everyone to challenge their day-to-day business practice — which was survival mode — but it's probably going to really influence how experiential is carried out moving forward now," she says.
Within its own business, Roberts says INVNT accelerated its own plans to diversify and added three new business units. Joining INVNT is now brand strategy firm FOLK HERO, branded content and digital marketing studio HEVĒ, and culture consultancy MEANING to form [INVNT Group]. Roberts heads up the group which now offers these services to complement the existing experiences it creates for clients, or independently.
"We also really invested in our people by upskilling a huge team in platform configuration and webinar management and so forth," she says. "All skills that we didn't particularly think in experiential we would need to have, but they're certainly skills we're going to need moving forward."
Likewise, Zoe Cocker, head of brand and RYOT Studio ANZ at Verizon Media, says the disruption of 2020 caused brands to rethink the way they market and speed up the adoption of new technologies to create different experiences.
"Necessity is the mother of all invention. If you can't think about something the way you normally would, you're forced to rethink the entire process," she says. "The pandemic forced a lot of marketers to adapt creatively or suffer the consequences of being left behind."
The QR code is a prime example. Overnight it went from something people would "hardly bat an eyelid" at or use, to becoming an everyday necessity as governments began to mandate their use as a safe, touch-free way to track people's movements and stop the spread of COVID-19. Restaurants now use it as a way for customers to view the menu and make orders.
"In a few short weeks, the rules of typical consumer behaviour were completely rewritten, and we had to think differently about how we were now going to approach this new breed of consumer," says Cocker. "Through this, creative thinking and implementation were what kept us in front of this new individual — one who is now oversaturated with digital offers and promotions. We looked at this as a chance to try new things and really push the boundaries, all of which has led to great results for our partners."
Make it meaningful, not mediocre
Pre-COVID-19, experiential marketing was having its own boom as brands sought to engage in a more meaningful and interactive way with customers. But with everyone trying to jump on the bandwagon, it became cluttered.
One thing many experiential marketers agree upon during COVID-19 is that these meaningless experiences and activations have, mostly, been bid adieu.
Vinny Panchal, senior vice president, general manager of global brand experience company Jack Morton Worldwide, says for too long consumers have been subjected to a "tsunami of mediocre content" but this is starting to change as brands carefully plan out strategy.
"A lot of the crap is gone, half-baked ideas," says Panchal. "We're not in the business of doing pull-up banners and those kinds of things. For me, those things don't exist anymore — not in the near future anyway. And I think that's a good thing for us."
One of his clients, consulting firm EY, is a regular sponsor of the arts, including the annual Archibald Prize at the Art Gallery of NSW. In a normal year, the company would invite C-suite clients along for a special viewing but in 2020 didn't see the value in having a gathering of any kind.
Instead, Panchal and his team worked with EY to design a new kind of experience: a sneak peek behind the prestigious art exhibition. David Gonski, who is the president of the Gallery's Board of Trustees, was involved in the content, sharing some of the secrets behind the prize that year.
"We made sure it was formatted for different setups," says Panchal. "So people watch it in the kitchen with their family, with their laptop, or they might have it on a smart TV or remote device. And what we loved about that, [there was a] zero per cent drop off. [This is] the benchmark we're trying to continually deliver on now."
Virtual events became a staple in staying connected with consumers and target audiences. However, despite best attempts, many brands continued to miss the mark. Webinar and Zoom fatigue kicked in quickly.
As GPJ's Bush notes, humans are sensory creatures. They crave a way to connect, especially after last year. And this should influence how brands craft experiences with consumers.
"A good brand experience at the moment is going a long way to get people re-engaged with their community," he says. "We've seen that go from being Zoom fatigue, now through to these really content-rich, engaging, interactive experiences that are still living online, but it's a lot more personalised."
The rise of TikTok in the Australian market in 2020 posed questions about its intentions and whether or not it was safe to use. As more users flocked to the platform, brands wanted to as well but there was still some hesitation.
GPJ worked with TikTok to launch its B2B platform in a time when they couldn't host a live event for marketers. Instead, they had a content series called Don't Make Ads. Make TikToks. The five-part series featured marketers from big brands including Optus and Tourism New Zealand, with briefs to local creators to help the brand tell its stories to the TikTok community.
GPJ scripted the content and helped bring the creators in together. The series changed the perception of TikTok in the community and helped marketers understand the potential the platform had to offer their brand.
The hybrid
As restrictions change and more people are allowed to gather, experiential marketers are planning more of what has been dubbed "the hybrid" — a mix of live and online components. Bush says having both elements allows for greater reach and insights, which isn't on offer in just the live space.
"2021 will be the hybrid year," he says. "We will get to a point where we're going to start running live experiences again, but we've learned so much about streaming those experiences to thousands, if not millions of people."
Bush notes the success of virtual gaming events that have been happening across the globe for years.
"Millions of people are logging in online to watch these big gaming competitions, and streaming is a massive part of what they do," he says. "And I think when we go back to the live experiences, we can have all these really important lessons around how to engage with people virtually so we can continue to get the reach that we need."
TedX Sydney hybrid event by INVNT
For TedX Sydney, an event that usually draws tens of thousands of people, sharing its content online has been part of its model for years. But the interactive, live component wasn't like it was in previous years.
INVNT worked with the company to bring together a small audience in-person, alongside an even bigger online audience. The day was live streamed with attendees able to dip in and out of their favourite sessions.
Roberts says being able to have an online audience has opened up huge opportunities to reach new people.
"We're not going to be able to discount that huge new, online audience," she says. "I think we've heard this all before, but hybrid experiences are going to be the way forward. So that online experience will still exist in some sort of format for more experiential events going forward."
One of the most important learnings for putting together a hybrid event is ensuring virtual attendees don't feel like an "afterthought". Experiential marketers are going to have to be more considered in their approach.
"Their online experience is going to have to be very carefully curated in the same way we would do for an in-person audience," she says. "There's tons of opportunities such as exclusive access content and other moments you can include as part of that."
The Australian Association of National Advertisers (AANA) was an early adopter of this approach with its annual RESET conference in November 2020. With reduced capacity at the venue due to government restrictions, and some unable to attend in-person, having a streaming element was essential.
However, the industry body wanted to make it worthwhile for virtual attendees and pulled together exclusive content and Australian comedian Joel Creasey to host in between sessions. The format proved a huge success.
Return on experience
One of the biggest challenges experiential marketers have faced during the past few years pre-COVID-19 has been providing tangible results that show the return on investment. Or in this case, return on experience.
At Jack Morton, Panchal says they have been using technology like facial recognition and heat mapping to help optimise its live experiences for clients. Now, as more components of experiences move online, he says they are able to pull together all kinds of data to demonstrate the success of the event.
"One of the big challenges for experience has always been their attribution model," he says.
"I would argue that is not even an excuse anymore because we can absolutely show where we would fit in as part of an integrated brand campaign."
They can gather insights such as when people are coming into the virtual event, when they're dropping off, what content they're really engaging with, and how they are interacting and engaging with the content.
Bush agrees that measurement has been an ongoing issue for the industry, especially when compared to other areas of marketing such as digital, public relations and advertising which can all demonstrate measurable results.
"How do you measure a good experience? It's not easy," he says. "If you combine the data we're getting from streaming the virtual and time watching, and you layer that into the data we're capturing from onsite and the engagement time and dwell time, all of a sudden those metrics become a lot more focused for experiential.
"So the agencies that get that right are going to do really well because brands want to make sure that when they start to spend money on experiential again, they're getting great value for those experiences."
During the next 12 months, Bush says GPJ will begin to prototype what he calls a "data measurement index for experiences" which it hopes will reinforce the power of experiential.
"As a global agency, we feel we've got a leadership position to take on this," he says. "So we're in the middle of building out early stage prototypes of a data engine that will hopefully reinforce to our clients the experiences we're creating actually have an impact on their customers."
Experiential reimagined
Technology has begun to be weaved into experiences for some time now. As Panchal mentioned, his team and others in the industry have been using it to help measure success of live events.
Aside from this, there has been a move towards brands and experiential marketers finding ways to create a more immersive experience for audiences. Augmented reality (AR) only a year ago would have been considered an "emerging" technology, but by the end of 2020 it became completely mainstream with the surprising revival of the QR code.
David Loughan, managing director at immersive technology creative agency Unbnd, says WebAR — which is what QR codes use — has been completely democratised.
"When it comes to advertising, I think WebAR is really exciting," says Loughan. "The fact it gives marketers really deep brand connections with their audiences and, most importantly, at scale."
Unbnd has been working with brands to incorporate AR into campaigns. He says out-of-home (OOH) settings and retail spaces have become common ways in which brands are using the technology.
The company recently worked with Samsung across all of its national retailers to showcase new products in 3D to customers. Some of the products hadn't even arrived on Australian shores but customers were able to scan a QR code and read all the details about it. This led to an uptick in pre-orders.
The next phase for AR, he says, will be bringing machine learning into the picture to allow it to real-world recognise objects through a camera view on phones. Almost like how Shazam recognises music.
At RYOT Studio, Cocker says the team encourages clients to take digital campaigns from 2D to 3D. The last year has significantly accelerated the adoption among clients of some the technologies she has been working with.
"I'd say the main difference is that tech used to take a very passive role, commonly as an amplification tool for physical-first experiences," she says. "Now, because we have all of this tech at our fingertips, the mindset has shifted to look at situations with a digital-first approach."
Over Christmas, the team worked with Officeworks to bring Santa to life through webAR. Social distancing restrictions made in-store Santa photos impossible. Instead they leveraged the technology to create a virtual Santa.
"Simply by scanning a QR code in-store at point-of-sale or using our webAR URL, users could take a photo with a virtual AR Santa and print through Officeworks at home or in-store to keep the holiday tradition alive," says Cocker.
AR isn't the only technology being used to create more immersive experiences. Agencies are now investing in state-of-the-art technology to take their clients' events and campaigns to the next level. Everything from virtual and extended reality to 3D rendering, blockchain and artificial intelligence are becoming more readily available.
"We have two fully equipped, state-of-the-art 5G studios at our disposal which are a great in-house resource to help create incredible experiences for our clients," says Cocker. "They're even fitted with LED screens for projection imagery, allowing actors and editors to change CGI [computer-generated imagery] in real-time."
RYOT Studio recently worked with Doritos on a global campaign to use blockchain technology to deliver augmented reality Doritos shapes in customers' local areas. This enabled them to play along to capture the objects and to go in the draw to win a PS5 console.
In the UK, RYOT Studio worked with extended reality (XR) artists to bring fashion shows to life. Fabric of Reality used virtual reality to step inside the mind of designers and experience the stories behind collections. Designers were paired with XR artists so users could virtually interact in a fashion show. The results saw 4.6 million event streams and seven million video views.
GPJ has also been investing in different technologies prior to COVID-19. Bush says the global experiential firm set up a space called CoLab two years ago.
Since then the agency has used extended reality similar to how The Mandalorian was shot using LED stage production technology. "As far as we're aware, it had never been used in Australia and New Zealand in a corporate environment," says Bush.
"It gave us the ability to have people sitting in offices around the world all look like they were sitting together on a stage set in Sydney. We got to beam in different product specialists and people from different markets, but create one clean screen view for the customer."
What sets experiential marketing apart from other forms of marketing?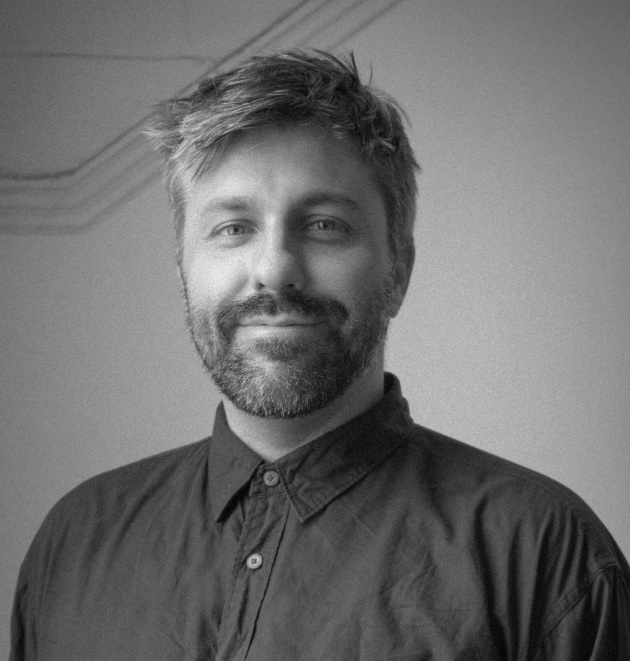 Now We Collide chief creative officer Ryan Bodger
It's not so much about setting it apart from other marketing as being a fantastic part of the whole sector. As a creative production agency, we consider experiential as part of a wider digitally integrated or through-the-line (TTL) campaign strategy. We see the opportunity for experiential marketing as a way for us to extend a campaign or brand message and connect with people in a more impactful and sometimes more meaningful way.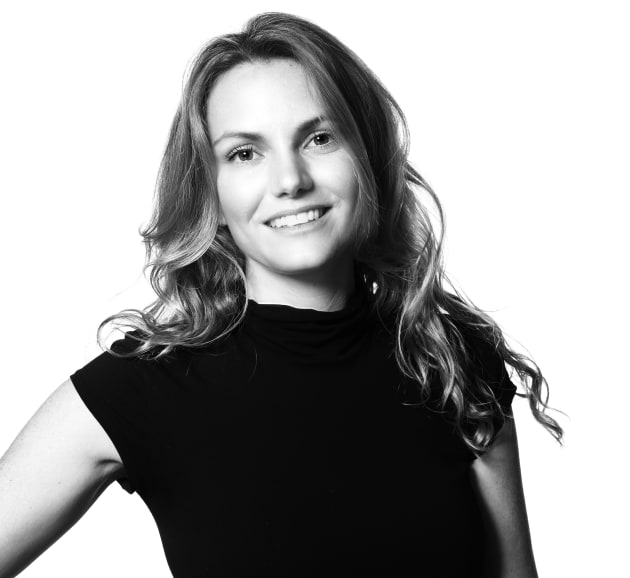 Verizon Media head of brand and RYOT Studio ANZ Zoe Cocker
Contrary to what many people may think, experiential marketing is not just about events or brand activations. It's all about engaging, immersive experiences, whether that's physical, digital or both, that create a very deep and emotional connection with consumers. Through experiences, people become more directly involved in the conversation and, as a result, have a more rewarding and engaged branded experience. Experiential lives on longer than a lot of other forms of marketing because you've interacted with the brand through your own lens and had an experience unique to you. This ultimately all leads to really authentic brand loyalty and higher brand recognition.
Have something to say on this? Share your views in the comments section below. Or if you have a news story or tip-off, drop us a line at adnews@yaffa.com.au
Sign up to the AdNews newsletter, like us on Facebook or follow us on Twitter for breaking stories and campaigns throughout the day.