At Engine, we have the University of New England (UNE) as a key client. Its focus is on future-proofing students' lives against black swan events. These are unexpected events of large magnitude and consequence – such as the advent of the internet, the 9/11 terror attacks and the Global Financial Crisis of 2008.
When we produced UNE's latest campaign, our minds were on the known, yet unchartered threats of automation, globalisation and digitisation. And then 2020 happened. It's fair to say that this new decade isn't sticking to the script.
It's not the fittest that survive
The COVID-19 pandemic threatens to rewrite everything. We're experiencing seismic change in many aspects of our lives, both at home and at work. So where do we go from here?
There is one line from the UNE script that feels particularly salient right now. Paraphrasing Charles Darwin, the voiceover states: "It's not the fittest that survive… but the most adaptable." Whatever we think about change – it frightens some and excites others – we have to embrace it. To put it into the three-word advertising vernacular, change or die.
Change isn't always reactionary
But here's the thing about change: it doesn't have to be reactionary. As Henry Ford purportedly said about the Model T: "If I had asked people what they wanted, they would have said faster horses." Real change often happens when we choose to be proactive and step outside of convention.
It's something we've been doing at Engine for many years. Few creative agencies get to celebrate their 21st anniversary as a proud independent, but we've done just that by playing to our strengths and doing things differently.
A speedboat turns faster than a tanker
We win pitches against multinationals not because we're bigger or more networked – but because we're more nimble, personal and quick to adapt. A speedboat can turn much faster than a tanker, so to speak.
If any agency is worried about how they're going to operate in this new normal, we've got good news. If they're smart, they'll do just fine. We talk from experience because remote working is built into our DNA.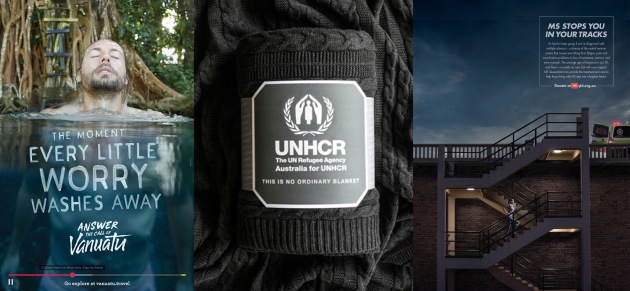 Don't just say it, live it
As an agency of positive change, we set out to make a difference at every opportunity – starting with our employees. We have our HQ in Spring Hill, Brisbane, but we've never been a desk-bound agency. Rather, we promote a more elastic way of working that encourages staff to get out there and fill their minds with study, life experience and purpose. The result? More intelligent, thoughtful and insightful work.
It's all about priorities and perspective. We value output and deliverables over being seen to be the last person in the office. It's a game of trust – and it can only work when you rewrite the rules of nine to five.
A way of working that works for everyone
We can be present at school sports days; run a yoga academy; study at university; care for sick family members; even live and work on the other side of the world (one of our CDs is in the UK, working for clients as they sleep). We do all these things. And still get the job done to the highest level.
Happy members of staff bring more to the table – and that leads to happy clients. In a modern world of burnouts and high churn rates, we have managed to retain our best people for many years. This harmony and balance allows us to consistently deliver great work and build long-term client relationships.
Overnight success takes years
None of this happens overnight, however. Our UNE client is a case in point. While other universities scramble to offer distance learning in the wake of COVID-19, UNE is enjoying its status as Australia's best online university. But the foundations for today's success were laid as far back as the 1950s, when it pioneered distance education for working adults. The moral of the story: the organisations that thrive in a changing world are those that can hit the ground running.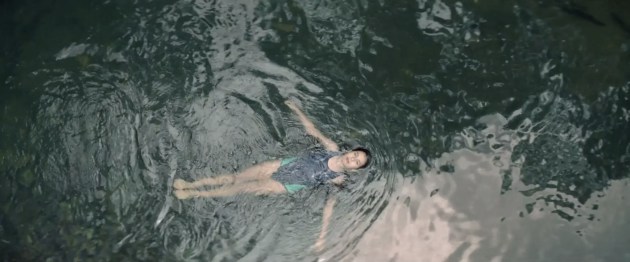 Here to make a difference
Positive change is something we know better than most. We've helped save lives through suicide prevention. We've improved lives for refugees, all creatures great and small and MS patients. And we've future-proofed lives for uni students. We've helped things grow: master-planned communities, regional economies, small business and tourism markets. Through our highly-awarded Believe in Beautiful campaign for Brazilian Beauty, we've even helped grow body confidence.
An agency with a heart
Our 21st anniversary logo features a heart. It captures what we're all about. Because although our world is constantly changing, one thing stays the same: human nature. Our work – and our way of working – never loses sight of the principle that we're just one group of humans interacting with another.
We do what we love. And people love what we do. A lot has changed since we first opened our doors. It's fair to say a lot has changed since March. But today is a new day and our love of advertising is as strong as ever. It's a day to dream of what could be and discuss new ways to make positive change. Let's talk.
Have something to say on this? Share your views in the comments section below. Or if you have a news story or tip-off, drop us a line at adnews@yaffa.com.au
Sign up to the AdNews newsletter, like us on Facebook or follow us on Twitter for breaking stories and campaigns throughout the day.