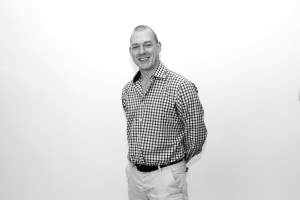 Our Industry Insights Profile takes a weekly look at some of the professionals working across the advertising, ad tech, marketing and media sector in Australia. It aims to shed light on the varying roles and companies across the buzzing industry. 
Previously we spoke with Grapeshot VP AUNZ June Cheung, today we head to Singapore to meet Toby Codrington, CEO APAC and global CMO at marketing and communications firm Williams Lea Tag.
Duration in current role/time at the company:
Current role: one month and time at the company: 11 years
In one sentence, how would you describe what the company does?
Williams Lea Tag is the leading provider of marketing and communications services, helping organisations transform business processes, enhance customer conversations and realise the potential of their brands.
In one sentence, what does your role involve?
Leading the strategy for growth, future proofing the business and ensuring we have the best people supporting our clients in all functions.
Within the last six months/year, what stands out as the company's major milestones? 
Our growth trajectory in APAC delivered by 100% client retention and a number of business wins across the region. Growth is one of the best talent management tools, as it provides our people with career opportunities and in an industry where people are our business, we want to attract and retain the best.
Best thing about the industry you work in:
The people you get to work with and meet.
Previous industry related (ad land/ad tech) companies you have worked at:
I first started my career in the sponsorship team at the Rugby Football Union. Then I worked within the commercial and marketing side of sport, owning the commercial strategy and execution at Saracens and the Oval before joining Williams Lea Tag in 2006.
Career-wise, where do you see yourself in three years time?
Hopefully still at Williams Lea Tag leading the region! Like the majority of organisations, we have a business plan and I want to see it through.
What is the elephant in the room? The thing that no one is talking about – but they should be.
The power of your people – often we forget that the most powerful brand advocates are you own staff. If they are happy and live your brand then the rest should be easy!
Tell us one thing people at work don't know about you?
As a child, I appeared in the TV production of Beatrix Potter.
Top networking tip:
Be a good listener.
My favourite restaurant for a business lunch is:
Drinks & Co in Singapore. Depends on your audience and food tastes but it provides a relaxed environment where you can hear!
My favourite advert is:
A Carling advert in the UK about the mad dash to get to sun loungers. I think it was from 1993 and I still remember it now so job done.
My must-have gadget is:
Bit dull really but would have to be an iPad. I spend a lot of time on planes so it covers all requirements for both business and watching films.
My favourite media is:
Anything showing news, sport or box sets.
My favourite TV show is:
I'm taking on Ray Donovan at the moment.
The last book I read:
Red Notice by Bill Browder. A cracking read.
My mantra / philosophy is:
Give it a go.
I got into advertising/ad tech/marketing etc because:
Right place right time. I went to have a catch up lunch with someone I worked with in sport and he persuaded me to come and work at Williams Lea Tag.
If I wasn't doing this for a living, I'd be:
Doing something in an industry with liked minded people.
In five years' time I'll be:
Five years older.
Define your job in one word:
Skipper.
What's your poison:
Whisky.
Have something to say on this? Share your views in the comments section below. Or if you have a news story or tip-off, drop us a line at adnews@yaffa.com.au
Sign up to the AdNews newsletter, like us on Facebook or follow us on Twitter for breaking stories and campaigns throughout the day.