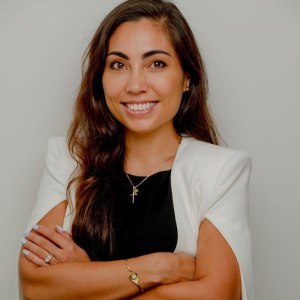 With the deprecation of cookies as well as the weakening of identifiers for advertisers (IDFA), behavioural targeting (ads based on what someone has previously purchased online and/or their recent browsing and search history) will become a thing of the past for marketers.
Now, with the impending shift away from cookies, we have an opportunity to focus again on the art and science of digital. Contextual targeting solution has emerged as a strong alternative solution to cookie tracking, allowing advertisers to display relevant ads based on the website's content rather than using the data about the visitor. The idea is not completely new; before the advent of the Internet, contextual targeting was widely used in magazine and newspaper ads. Remember the full-page or half-page ad of an SUV placed next to an article on cars?
Contextual alignment alongside relevant creative drives stronger recall, favorability, and ultimately a positive user experience. The idea that identity and context are now merging presents an opportunity for us to blend art and science and improve the perception and impact of digital.
The potency of contextual targeting for advertisers
Contextual targeting will see a resurgence of sorts. It is centered on the environment in which an ad appears, rather than individuals' inferred intent to purchase an item or click on an ad or content based on their former, online behavioral patterns. For that reason, advertisers are starting to look at ways they can push contextual targeting beyond its current capabilities.
According to the IAS 'Power of context research in March 2021' we found that APAC consumers are extremely receptive to contextually relevant ads: The report suggests a majority of consumers in APAC -- 96% in Indonesia, 91% consumers in Singapore, 86% consumers in Australia, and 75% in Japan -- prefer digital ads to appear alongside relevant content. Consumers value seeing ads that are related to the topics or articles they're consuming online. Relevant ads are not only more memorable but also more likely to foster a favourable consumer opinion toward the brand.
There will be increased scrutiny on data that is collected for the purposes of advertising. The usefulness of data will be limited with the death of cookies. If you have all this data about the individual but no way to activate that data in digital environments you might be better off not having it at all.
Advertisers are starting to substitute that audience data with contextual intelligence. Rather than having to support all the data management and privacy regulations that go along with capturing and leaving personally identifiable information, many marketers will switch to advertising in environments that are contextually relevant and use that as a proxy for the audience. With governments around the world have begun to limit data collection practices, consumers still look to brands to ensure the quality of digital ad experiences. Increasing privacy legislation will require a shift to contextual advertising, and that's good news for the industry because it's what consumers prefer. Targeting based on context is an innovative solution to current market conditions and it's what consumers prefer.
Minding the sentiments and emotions
What if the technology was able to read the page as a human would and understand the mood and feelings contained in a piece of content? Would that not help advertisers keep emotions at the heart of their campaigns and ensure that ads are well placed in the "right emotional context"? Brands use feelings to get consumers to buy, so it's critical that the technology is able to effectively discern emotions, sentiments, and cultural nuances to capture the consumer's frame of mind. For example, the goal of a Luxury car ad is to appeal to the reader's sense of relaxation, luxury and comfort—and so ads might be placed entirely outside of the automobile context and next to content that evokes those feelings. This manner of semantic targeting lets the brand values resonate in the most appropriate emotional context.
Though potentially challenging in the short term, the post cookie era will mark a positive shift for our industry and for creativity overall. There are many solutions in the works for a post-cookie world and I feel contextual will be one of the most scalable, consumer privacy adherent, regulation-compliant solutions available. The ability to place relevant content in front of the right audience at the right time is of utmost value to advertisers. Advanced technology and solutions are available today to understand the real-time, human-like, true meaning of the page and this ability to do so will spell success for contextual targeting.
Have something to say on this? Share your views in the comments section below. Or if you have a news story or tip-off, drop us a line at adnews@yaffa.com.au
Sign up to the AdNews newsletter, like us on Facebook or follow us on Twitter for breaking stories and campaigns throughout the day.