The robots are already here, deep behind the creative lines of adland, burrowing in.
The rate of change is rapid. The size of the industry servicing artificial intelligence in marketing is forecast, by Orbis Research, to hit $US23.41 billion by 2023, up from about $US5 billion now.
Some marketers have been slow to pick up on the full potential of the new tools, artificial intelligence (AI) and machine learning, rather running traditional marketing models with new technology and not leveraging the huge capacity of machines to take up a lot of the grunt work.
Perhaps they fear redundancy, to be replaced by a black box in the corner. But marketers still have a key role to play, applying common sense and context, and providing that spark of creativity to connect brands with people.
The disruption has only just started. Many jobs will change as AI is applied, doing a lot of the hack work and much of the smart, according to David Phillips, a partner at Deloitte Digital and a former head of strategy and media at McCann Worldgroup.
"The creative guys just think: A robot will do my job," he told AdNews. "And for most of the work the creative agencies are doing, they (AI) can probably do it better."
However, robots won't replace the exceptional creatives, those who have a knack of making people feel something and connect to them in different and new ways.
"Look at the stuff Adobe Sensei is doing now," says Phillips. "It can output an entire campaign and all the material specifications in seconds and people in studios should be really worried. It's genuinely brilliant. So most creatives are going to be impacted but … you still need the truly brilliant creatives to orchestrate the core idea."
Marketing is heading to a future where the discipline is driven by what's called cognitive marketing. "This is where artificial intelligence will help us deliver the right creative messages to the right individual," says Phillips. "Produced in the right way, through the right channel at the right moment. So it's perfect one-to-one cognitive marketing.
"That's where a lot about digital tech is starting to drive us. No one's anywhere near being able to execute that yet."
But there are still the big strategic questions that can't be answered by marketing robotics.
"And it's still about creating the right idea," he says. "So there'll still be a role for humans to play around the machinery but the way we think about building the marketing team of the future needs to be robot first and then humans around to help tighten up what the robots can do. Humans just can't do this job on their own anymore."
Consider the task of saving the Great Barrier Reef.
The way a robot would have responded to that would have been precise. It would have optimised thousands of messages and eventually found one that would probably work, he says.
But humans quickly discover that the heart of the problem was the economic rationalists who were putting the value of the economy ahead of the reef. The answer was to put an economic value on the reef.
"I don't think a robot could have gone through those logical steps to uncover a psychological bias and understand the influences like a human could," he says.
"When you think about your marketing plan and the way your marketing plan operates you need to divide your plan in two. There are those that run strategy and there are those that focus on the engine of marketing which is this robotics performance of the group."
In the future, there will be two different types of marketers. Ones who do the thinking and ones who run the machinery, the engine.
"I think we're still a decade away from clients really being able to utilise AI across marketing," says Phillips. "At the moment we see pockets of it in some martech and and in programmatic buying, but the fully connected cognitive marketing world that I'm talking about is still a fair way away."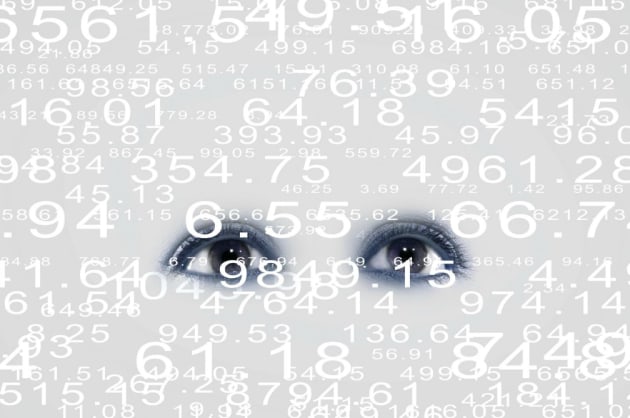 Insights
Applications such as real-time personalisation, content and media optimisation, and campaign orchestration are catching on, according to Gartner digital marketing analyst Andrew Frank.
"However, the most compelling value proposition for AI in marketing may be its ability to uncover new customer insights and accelerate marketers' ability to deploy them at scale," he says. "This insight-driven approach makes more effective use of AI's automation capabilities while avoiding risks inherent in machine autonomy.
"But AI capabilities and limitations often defy expectations. What should seem easy for AI, such as making obvious, common sense decisions, can be beyond its reach, while highly complex tasks, like composing emotional music or convincingly imitating a human voice, are surprisingly achievable."
Frank recommends making data literacy a marketing team priority and creating partnerships between analytical and creative talent.
"Nurture a profitable harmony between your human talent and AI investments, and adapt your organisation to meet AI's business potential while avoiding its traps," he says.
A question of trust
But what is AI? "I think that term is used pretty loosely at the moment," says James Diamond, the local managing director of verification and analytics firm Integral Ad Science.
"Most people and most businesses are automating things, which is not necessarily AI. Automation is a good thing and if anything's going to contribute to a reduction in headcount across the industry, I think it will just be general automation of tasks that don't require the computers to make decisions. I think there'll be a lot of that in phase one.
"I think there is a second phase which is around machine learning, where we're asking the algorithms, over time, to adapt their output based on what we teach them.
"Feeding in a certain set of parameters up front, seeing the results, changing what you feed in, seeing the results and then getting the computer to work out which one did better, and adjust its response accordingly."
Diamond sees machine learning as a subset of AI. Teaching a computer to play chess, or answer questions in a quiz show, is machine learning.
But when that machine algorithm can teach itself, to do something else when it was designed to play chess, that's artificial intelligence. And helping brands place content in safe places is a key benefit.
Consumers are increasingly seeing advertising as an endorsement of content. The promise of AI is that it will help to ensure mountains of user-generated content is assessed so that brands don't end up advertising next to inappropriate content.
Diamond says it's important to get this right.
"If advertisers feel that there's too much risk, that every time they put an ad in the wrong spot they're held to account at the highest level … they pull their money out of digital," he says.
"Digital funds the distribution of content for everyone, for free. So if you remove that, there's no more The Sydney Morning Herald, there's no more Facebook, there's no more The Guardian.
"That would be a tragedy, because some publishers might seek to put in a paywall to resolve that issue. This just creates a divide where there are those who can afford the paywall and those who can't. The wealthy, can have access to good quality, independent journalism, and then there's everyone who couldn't afford that access.
"So we need to create an environment where advertisers feel that online is a safe place for their brand to be and a smart place for them to invest, so that they continue to fund the free distribution of content.
"I feel like that's really important. Have we got it right as an industry? We don't.
"There are too many ads. There's too much clutter. There are issues around privacy. As an industry, we're working through those things. GDPR (in Europe) is a great example of that. We're trying to deploy mechanisms to protect brands, and the industry is starting to mature."
Some content is harder to classify than others. Hate speech, like fake news, is sometimes difficult, even for people, to spot because of the subjective view of the reader. Diamond gives the example of an AI trained by CNN and one by Fox News. They will be vastly different because the AIs will be taught different values about news.
"If someone's talking about five reasons global warming might not be real, is that fake news?" he says. "I think you would find it's difficult in a room of people to get agreement on that. Therefore, what you teach the algorithm will have an impact on how it scores all content. We have to be really careful to make sure that we remove any bias that we have as we feed that algorithm."
Cultural issues also impact decisions on what is appropriate content and what is not.
At Bondi Beach a lot of people are in swimwear and bikinis. From an Australian viewpoint, that's normal. In other countries such images could be seen as risque. So an algorithm in Australia would be taught differently to other parts of the world.
That's where people come in. But, they can't physically read or check every page on the internet.
The great hope for brand safety is that machine learning will be able to assess a huge pipe of user-generated content in real-time.
"One of the things that we're really focused on is making sure we don't have false positives. We cannot accept inaccurate scoring of content. And in the early stages of teaching a machine to score content, you're going to be going through a phase of learning.
"That's why it's important for quite some time that we have human intervention to pick up the errors that are made. But in the long term, in order to scale it up, you need to have built a system that can operate independently."
Death of the sample
Among the products being developed in Australia is Lisa at startup Daisee, co-founded in 2017 by former Google regional managing director of South-East Asia, Richard Kimber, which uses speech analytics to monitor conversations with customers at contact centres.
The system can identify trends and determine whether a call centre operator is saying the right thing, reducing the risk of a breach of compliance, and improving training.
But a key benefit for CMOs is they will know what customers are saying.
"Lisa creates its own data ecosystem, because all of your customer conversations are within a kind of data warehouse," says brand marketer Ben Dunn, the CMO at Daisee.
The CMO, or a head of insights, can access all of those conversations happening within the contact centre.
"It's the death of the sample," says Dunn. "Instead of having to run net promoter score surveys you can actually derive customer sentiments on a conversation-by-conversation basis, so you can see what the sentiment is, in terms of your brand, on a daily basis."
An interview with Lisa would essentially be a chat with all of a company's customers.
She would report: "What customers are talking about this week is very different to what they were talking about this time last year."
Lisa could also point out: "This is what this individual is doing correctly."
She would report that by checking the words used and looking for signs of empathy from the call centre operator.
Another local AI application is at OVO which uses machines to determine what type of content, and when, to deliver to its mobile phone subscribers.
Nicole McInnes, the CMO at OVO, says the system can determine the mood of the mobile phone users.
"Our data scientists have researched mobile phones to determine the mood and media receptiveness of the user of the mobile phone using the phone sensors," she says.
"For example, if the phone is speeding along at 60 kms per hour on a 45 degree angle, then AI detects that, and there's an earphone jack in as well. And it can safely assume that the user is commuting and looking at their phone.
"Then if the user opens and closes three or four apps in 30 seconds or so ... they're bored."
The AI system then determines what sort of content might be applicable to that mood. Perhaps, a little live streaming-from an FM radio station?
McInnes says it's beyond personalisation such as Netflix which, using algorithms, surfaces suggestions based on your previous choices.
"It does that, but it also only surfaces that content when the person wants to look at something else," she says. "So it won't surface it randomly when someone's driving or not looking at their phone. You don't need to open the app to view it, it's just there on your screen. The user doesn't have to do anything and they can ignore it if they don't want it."
In short 
How to get started with AI. Recommendations from Gartner analyst Andrew Frank:
Start by adopting AI capabilities embedded in marketing applications you're already using. Learn to distinguish cases where prebuilt solutions are adequate from cases where purpose-built capabilities can provide a decisive advantage.
Analyse AI's decision-making potential through the lens of long-term business objectives and constraints. Carefully define the problems you're trying to solve with tailored implementations.
Promote data literacy throughout your marketing organisation. Emphasise the benefits of experimental design and cross-team collaboration in accelerating the adoption of machine learning.
Complement AI's computational strengths with human abilities in psychological reasoning, recognising and avoiding the bias inherent in both approaches. Embrace a test-and-learn approach to build models, reveal insights, forge partnerships and create strategies grounded in authentic customer values.
This article first appeared in the AdNews May 2019 magazine as part of Agenda, looking at some of the diversity issues in adland and some of the women pushing for change. Support AdNews by subscribing here.
Have something to say on this? Share your views in the comments section below. Or if you have a news story or tip-off, drop us a line at adnews@yaffa.com.au
Sign up to the AdNews newsletter, like us on Facebook or follow us on Twitter for breaking stories and campaigns throughout the day.