Foxtel has overhauled its corporate identity and revamped its SVOD platform, Foxtel Now, to take on Netflix and Stan for individual consumers on a budget.
The new service, an evolution of Foxtel Play, will eventually come with its own set top box (pictured below, right) and allows viewers to stream content on demand and watch 60 linear Foxtel channels, including Fox Sports.
The launch and revamp is Foxtel's biggest strategic shift in 22 years, it says, and aims to make the pay TV operator more accessible to a broader range of Australians.
"We're confident of the growth opportunities in the premium segment of the market and in the satellite but more exciting for is that group of the market that is currently paying for content when they've never paid for content before," Foxtel chief executive Peter Tonagh said.
"Foxtel Now is important because we've seen that shift in people buying content. It wasn't that long ago when a subscription content service was a household decision. That's now shifted to where content decisions are more individual decisions ... they're based on an individual who might only watch that content on their own screens whether that's mobiles, tablets or their own personal televisions."
Foxtel has hovered at about the 30% household penetration level for several years and hopes the move into cheaper streaming content bundles will help it grow rapidly as consumer behaviour continues to shift more into on demand content and binge watching.

A huge investment
It's backing this with a massive investment in content - $1.6 billion on content each year. This includes an increase in investment of $400 million over four years to bring the new technology and service to life.
For the launch, Foxtel has built its on demand library to more than 16,000 titles of on demand TV and movie programming. This includes 1,200 movies available, including 98 of the top 100 Box Office movies of 2016.
Initially, Foxtel Now will be available on desktop via the Google Chrome browser, Telstra TV, iOS and Android mobiles and tablets, and Chromecast. The roll out of the new Foxtel Now set top box is slated for later this year.
Foxtel Now features five entry level packs to match viewers' interests including drama and pop packs priced at $15 per month each or $25 for both.
Lifestyle, docos and kids packs are available at $10 per month each. Adding sport will set you back a further $29, which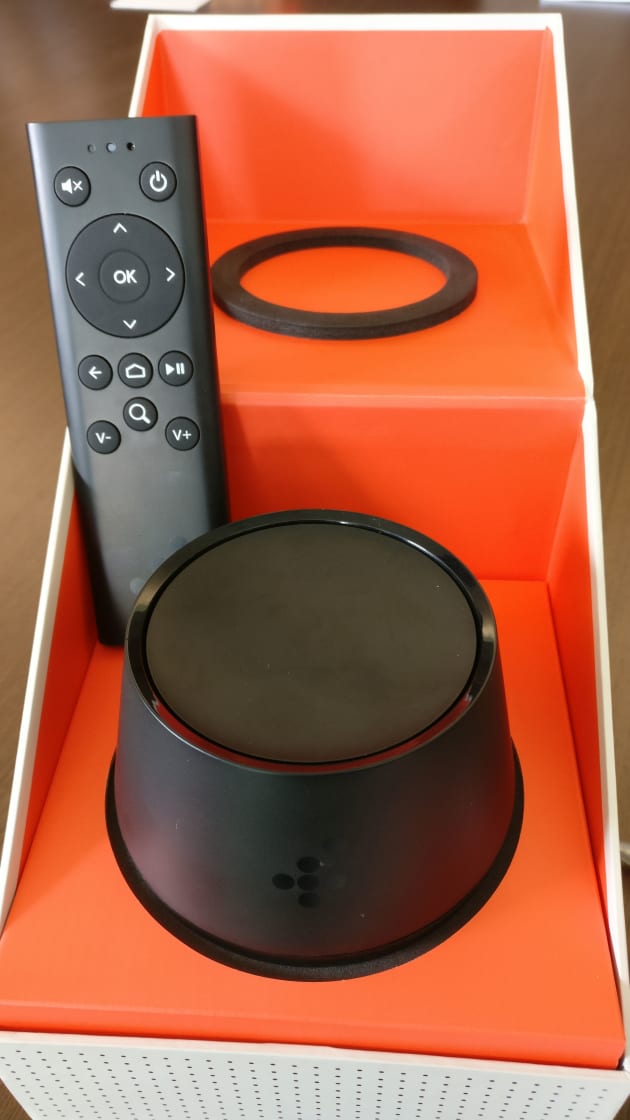 means it's possible to pick up the range of Fox Sports channels and docos for $39 per month - considerably cheaper than its premium satellite service.
Foxtel Now will compete directly with the likes of Netflix and Stan, and the user interface of the new service appears to be modelled on the Netflix style.
It will also compete with Fetch TV, even thought Tonagh described it as a "content aggregator".
Foxtel Now may eventually host Netflix and Stan if agreements with the two SVODs can be reached, in a move that chimes with the latest PwC report out this week which urgent more collaboration and partnership between former rivals.
Curtailing cannibalisation
The major risk in launching Foxtel Now is whether it will cannibalise Foxtel premium subscribers, particularly those who don't watch the whole service but may only be interested in unique content such as sport.
"The question for us is what's different about the services and for us there are clearly some differences," Tonagh said.
"The fact you can't simply hit the record button and record the Formula One and get up in the morning and watch it. Recording on the IQ3 allows you to record multiple shows at once, high quality HD delivered every time you use the satellite service and a technician that will set up everything for you.
"The core Foxtel services is much more a traditional linear viewing service with a traditional recoding device but also access to on demand content.
"Whereas Foxtel Now is much more an on demand IP streaming product where we also give you some access to linear services."
Foxtel's new look
Foxtel has also revamped its branding, replacing the bold, loud logo to lower-case typography and a new ident.
Foxtel MD of customer and retail Mark Buckman explained the use of lowercase wording is designed to be less intimidating and make it more accessible to everyone.
"We've had a Foxtel that has been a very masculine, a shouty, retail capital letters kind of brand. That served us quite well for a long time but in order for us to get people to think, feel or speak differently about us, we've taken the move to re-imagine what Foxtel might be," Buckman said.
"We believe that great content we have from Australia and around the world shouldn't be reserved for the privileged few, but should be available for everybody."
The new logo, designed by Maud, is meant to be "dynamic, fun, approachable".
"Some people see the southern cross, some people see the plus sign. It's simple, witty and fun," Buckman said.
A new campaign, by TBWA, will launch on Sunday with a TV commercial that is skewed towards a much younger audience. It features several quirky people talking about Foxtel at the same time, emphasising the new 'It's for everyone' mantra.
This will be supported by outdoor placements, social media and wraps on News Corp's Sunday edition newspapers.
Have something to say on this? Share your views in the comments section below. Or if you have a news story or tip-off, drop us a line at adnews@yaffa.com.au
Sign up to the AdNews newsletter, like us on Facebook or follow us on Twitter for breaking stories and campaigns throughout the day.