Foxtel chief executive Peter Tonagh is confident Foxtel Now will not cannibalise its premium satellite offering despite allowing consumers access to most of the pay TV provider's content at a more affordable price point.
Yesterday, Foxtel officially launched its new Foxtel Now box and shared details of a new advertising campaign to promote the product (see TVC below) in the lead up to Christmas.
The kit is laden with features and a slick, responsive user interface that makes it an attractive proposition at $99.
The box provides subscribers with a single place to access Foxtel Now content, FTA TV linear and catch-up content and SVOD apps (except Netflix, for now) all at the press of a single button and without having to switch between appliances.
Other features include voice activation functionality, which is baked into the tech but not yet active, built-in Chromecast functionality, allowing viewers to 'cast' movies, music and photos from Android or iOS mobile devices, PCs or Macs straight to their TV. There's also 4k HD streaming capability and users can download any Google Play apps to run on the box.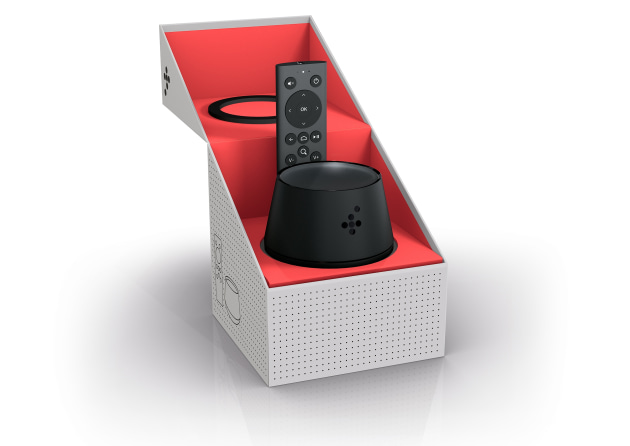 Foxtel Now subs exceed expectations
AdNews understands the uptake for Foxtel Now subscriptions online has exceeded internal expectations although Tonagh was unable to place a figure on it until News Corp reveals its quarterly results later this week.
It will be interesting to monitor whether the popularity of Foxtel Now at a more affordable entry level price point cannibalises Foxtel's satellite service.
In reality, the pay TV company had little choice but to offer subscription television at price points that are closer to the SVOD packages offered by Netflix, Amazon Prime and Stan if it wants to grow a stable but stagnant household penetration level of around 30%.
"Our view is very clear, it's that Foxtel is for everyone," Tonagh tells AdNews on the sidelines of the official Foxtel Now box launch.
"We want all Australians to experience Foxtel in one way or another. We don't have specific targets around this particular box or household penetration but we have a very clear view that as many Australians as possible should be experiencing our content."
Tonagh believes there are a few important differentiators that will ensure Foxtel's satellite service retains a core customer base.
"If we look at the features our customers enjoy with IQ3, the ability to record multiple shows at once is a really important feature for many," he says. "If you want to watching high quality sport in high definition without buffering and interruption, the satellite service is the best way to consume that. There's a difference in the audience for this product.
"What we're doing is to improve the premium nature of the IQ3 product," he continues. "We've got another drop off code coming out shortly that adds further features and functionality that will continue to differentiate the IQ3 proposition from the IP streaming proposition."
The other main differentiator is that Foxtel effectively foots the bill for content distribution through satellite while IP-delivered content costs customers in data charges, whether that is offset in a Foxtel broadband package or metered through another internet service provider.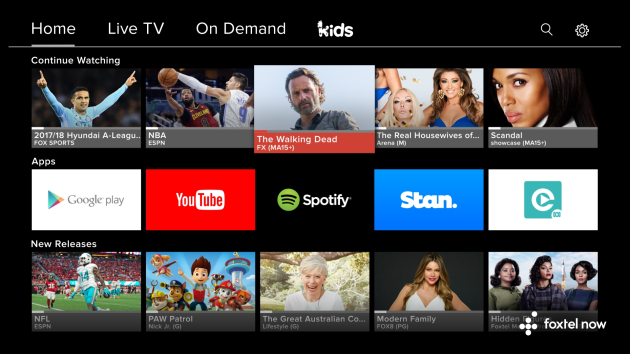 The Foxtel Now user interface. 
Will IP-delivery kill satellite?
As internet speeds in Australia improve through the roll out of the NBN, albeit at a slower than desirable pace, IP delivered content is likely to explode , but the Foxtel boss doesn't believes satellite distribution will be phased out any time soon.
"I think that is a very long way out. If you look at the economics particularly in an NBN environment with the Connectivity Virtual Circuit (CVC) bandwith charge that is incurred. If you were to overlay the cost of that CVC charge for a customer that is consuming the same amount of content as a Foxtel customer, it's much, much cheaper still to deliver via satellite," Tonagh explains.
"Now that will change over time, but we think it is quite a long time before we get to that point. We can see in periods of peak congestion that people are already complaining about the speeds of their NBN services, there's a few years to go before I delivery can match the quality and certainty of satellite delivery."
Foxtel is rolling out a campaign this Sunday that "skews younger" and to a "tech savvy type demographic".
"There's a very extensive campaign that will run through up until Christmas that will have a good mix of TV, print and digital across a wide range of sites," Tonagh adds.
The pay TV company has provided AdNews with an exclusive glimpse of the new TVC that will hit TV screens on Sunday.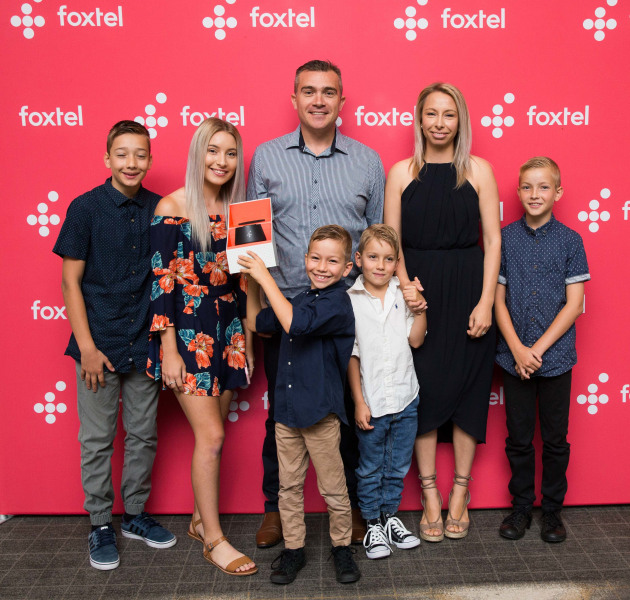 Have something to say on this? Share your views in the comments section below. Or if you have a news story or tip-off, drop us a line at adnews@yaffa.com.au
Sign up to the AdNews newsletter, like us on Facebook or follow us on Twitter for breaking stories and campaigns throughout the day.