Facebook's power is growing, but at what cost to us? That was the question posed during Monday night's Four Corners program on the ABC.
The 'Cracking the Code' episode explored many topics relating to adland, looking at the world of Facebook and how data is being mined to drive huge success for the social media giant. For many in this industry it covered familiar themes, but for the public it made for confronting viewing.
From an ex-Facebook journalist to PwC's executive director and media analyst Megan Brownlow, topics included ad serving, targeting, the impact of pixels and more.
It looked at how Facebook has the ability to track browsing history, even when you're not logged on and even if you aren't a member of the social network at all. It also hit off the rise of fake news following the demise of Facebook's 'human' checkers.
An Australian former hacker and leading internet security blogger also discussed how the ads served could end up being so personalised it could create major problems. An example was used of a young teen's parents discovering he is gay though spotting certain ads he is targeted with, to a boyfriend having his birthday present from his partner revealed through online advertising - ahead of him actually receiving it.
From the way it gathers people's time and turns that time into money, "cleverly figuring out how to wrap itself around our lives", to how difficult it is to opt out of Facebook's reach, Four Corners' reporter Peter Greste showed why "your private life is making them billions".
Plenty of people also took to Twitter to share their views on the program:
Me after watching that ep of #4corners #ujelp17 pic.twitter.com/87XRhvhizn

— Brin Duggan (@BrinDuggan) April 10, 2017
That was brilliant @4corners! Please do another ep on digital privacy. #4Corners #ABC #Facebook

— Suzan Delibasic (@suzandelibasic) April 10, 2017
Facebook made US$10b profit last year from us and our information. Are we ok with that? Cracking the Code #4corners pic.twitter.com/PThX3GIAom

— Sally Neighbour (@neighbour_s) April 9, 2017
Y'all know how I feel about Facebook. I've never hidden my feelings about that parasitic substitute for the open social sphere. #4corners

— Mark Pesce #WearAMask 😷 (@mpesce) April 10, 2017
If you ever want to mount a protest against #fb just organise a big bunch of people to change addresses, age, marital status etc #4corners

— #RichardFromPhotoOps (@RichardTuffin) April 10, 2017
This docu is alarming. Lately I've spoken about something & then an ad for that appears on my FB? Wonder if the app can hear me 🤔 #4corners

— Just Another Girl ⚡️ (@KatTweets_) April 10, 2017
https://twitter.com/RachaelHasIdeas/status/851394989485510656
Check out the episode below and share your views in our comments section: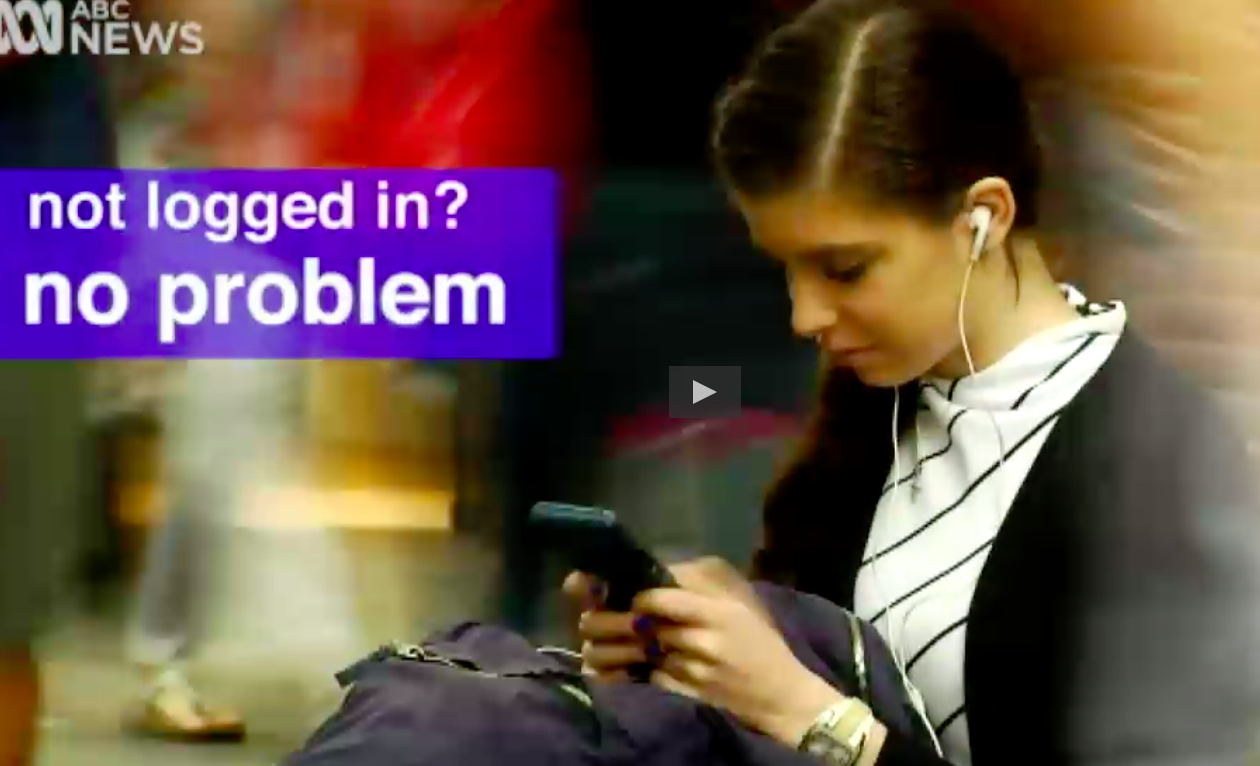 In February Facebook, which is without an MD, agreed to have its metrics externally audited. The move followed pressure from Procter & Gamble CMO Marc Pritchard, who called for all publishers the company works with - Facebook included – to comply with MRC-accredited third-party verification this year. Facebook also recently extended its third party verification.
Have something to say on this? Share your views in the comments section below. Or if you have a news story or tip-off, drop us a line at adnews@yaffa.com.au
Sign up to the AdNews newsletter, like us on Facebook or follow us on Twitter for breaking stories and campaigns throughout the day.