Online dating is a booming market estimated it to be worth $2.5 billion in the US alone, according to a recent report by Marketdata Enterprises.
Since 2001, online services like RSVP, Tinder and eHarmony have soared in popularity and now account for 70% of the market's value. While RSVP used to be the market leader, it now has hot competition in apps like Tinder, Bumble and Happn.
As more players appear, dating brands are looking for distinct ways to stand out in a crowded market. For Tinder, this has meant recruiting James Blunt for its global advertising, while Bumble has chosen to focus on female empowerment and eHarmony has leveraged The Bachelorette.
We asked creatives from Marcel, Loud and VCCP to weigh in on ads from Tinder, Elite Singles, eHarmony, RSVP and more.
Marcel Sydney chief strategy officer Iona Macgregor
Promising love has sparked many an internet fortune. Even YouTube started life as an online video dating platform. But the range of platforms and apps is almost overwhelming now. It's interesting to see how brands are differentiating from one another and selling more than just a fast-track to 'happily ever after'. Whether you're into cufflinks and clichés or mute men who just laugh at all your jokes, there's certainly something for everyone.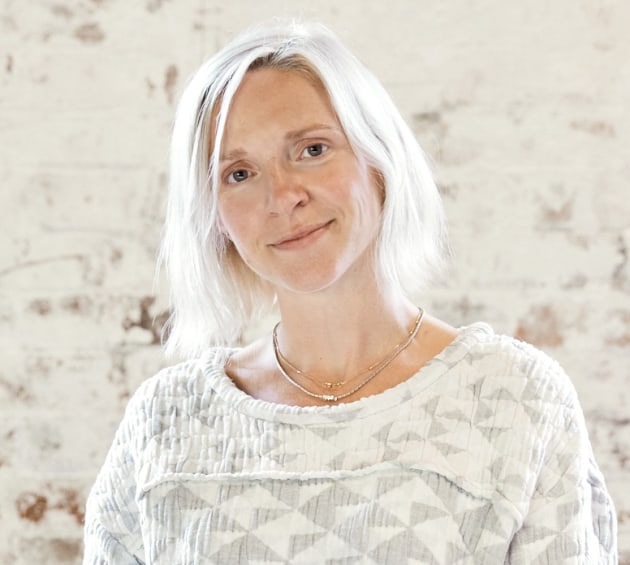 VCCP ECD Gary Dawson
Wooing, dating, courting…swiping, oh how times have changed. And to be honest, I reckon I'm a little envious of just how easy some of these dating apps have opened up the opportunity to meet the right one. Before I met 'the one' and sparks flew, there was a fair bit of leg-work and time involved before I even ventured to nervously ask her on a date. Even then you weren't absolutely certain what the response would be. But these dating apps state that you're in the game and profess to know the short-cuts and algorithms that will release cupid's bow. Bloody marvellous! We've all kissed a few frogs in our time, but it would have been nice to have avoided some of the less compatible ones. Regardless of claims, something tells me that finding love is still a bit hit and miss but at least now you've got a whole lot more in your armoury.
Loud creative director Wellison D'Assuncao
Online dating is a really interesting category with a heap of potential. It has a few veterans that are well established, but like any hot trend, subcultural trends are created. This where exciting things are happening: not because these category spin-offs are the latest thing, but because they have niche offerings. In an industry worth over two billion dollars in the USA alone, there's never been a more important time for big players to be part of the conversation with a compelling point of view or kick ass creative idea. Interesting times.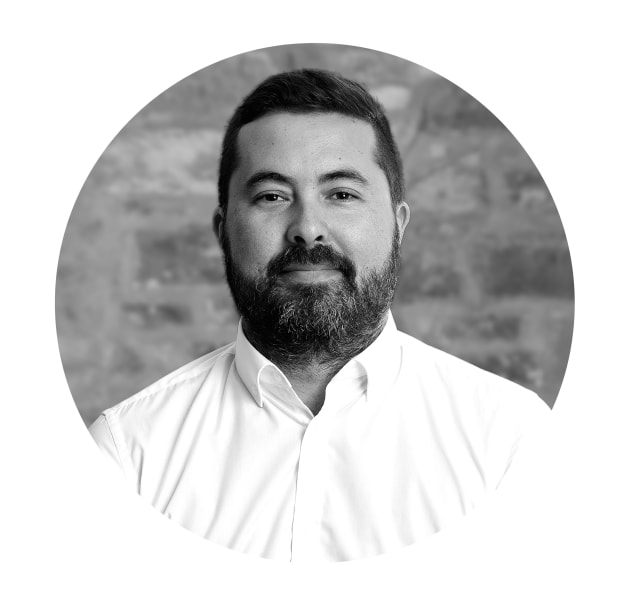 eHarmony
Macgregor: It's a tough job, but someone has to be the category leader. As the market continues to grow, eHarmony tackle the one thing that's still holding back many potential users: while technology and data-driven matching promises results, deep down we all still want to feel like we're getting magic and romance. eHarmony manages to claim that superior tech can actually guarantee fairy-tale magic and sparkles. It's solidly on insight. These are the grown-ups in the category. Seems like a safe bet for those who take dating and relationships seriously.
Dawson: A bit like the Hallelujah moment, eHarmony also understands that there's a moment when something just clicks. They describe their moment as: 'An energy that can't be explained. It's hidden in all of us. And only emerges when two compatible forces meet. It's the spark!' That's when magic happens and for our couple here, nothing else matters but each other. Now I certainly don't disagree with the logic. I just felt that creatively it could have done with a bit more spark. And maybe even a few more sparkies on the shoot, you know, to give that light show some serious razzle-dazzle.
D'Assuncao: This ad feels like a first thought or the safest idea of a bunch. Don't get me wrong, 'the spark' as a creative territory works, but I feel like it could have gone down a much richer creative path. It feels like a missed opportunity. There are a few scenes in the narrative that personally I find really jarring. The cheeky little phone check-in before her date arrives (just in case he turns out to be a dud) really throws me off. For me, this discredits the candidates and reflects poorly on the brand. This is followed by the 'Shit! I've been caught checking out other profiles. Let me put my phone away' moment. And the icing on the cake, the gratuitous logo on the phone screen. Just unnecessary, but we all know where these calls came from. The glowing force field between the couple on the dance floor feels slightly odd too. A reverse disco ball maybe? Whichever way, I don't know if it's that, or the romantic tech talk "creating the best matching technology for years" that's killing the vibe and keeping this poor couple standing awkwardly apart. I've recently seen the 15-second cut down of this ad and I think it's a much better execution without the opening scenes. The next step should be to remove the tech talk and stick tight to the spark idea. Or if the tech is your point of difference, embrace it.
Tinder
Macgregor: Firstly, it's great that Tinder are self-aware and don't take themselves too seriously. An honest approach gets respect: they just provide an app, all sorts of people use it, in all sorts of ways. They make no wild promises about the end result, yet nor do they completely wash their hands of any responsibility for poor user etiquette either. I do think it's smart to call-out and poke fun at some of their users' more cringe-worthy behaviours. Is it funny? I love a pun but unfortunately James' bluntness isn't really working for me. Maybe it's the posh British accent that's bound to make me shudder. Is teasing your user base a good idea? At least it implies that Tinder is for confident people who can take a joke - not for the faint-hearted or the needy.
Dawson: I always thought James Blunt was a bit of a tosser. But the more I see of him, the more I appreciate his self-deprecating sense of humour and the fact that he's up for a bit of nonsense. And as Tinder's Chief Blunt Officer he's happy to give users tips on how to improve their profile. But actually he's just a bit too blunt and he and Tinder soon part ways. Now, whilst I like it, I'm not sure what I'm supposed to think of it. If it's just the fact that James doesn't take himself too seriously and neither does Tinder as a brand, or the people who use it, then it's bang on.
D'Assuncao: I'm a bit torn by this one. Whilst the fiery little Englishman does have some funny one-liners and is a naturally good performer, I'm just not sure that the 79% of millennials on Tinder will even know who he is. As for the idea, it's ok. I feel like we've seen this sort of set up before. A celebrity comes in, takes over the marketing department or becomes part of the organisation, gets paid a squillion, then is never to be seen or associated with the brand again. Yes, it's a quick win for the brand, but I think where you get real value from these ideas is when you have the money to create a suit of executions e.g.: Reebok did this really well in the early 2000's with Terry Tate. The ad was cut into shorter pre-rolls, but does it make any stronger? I don't think so. My other worry is that it seems to take a personal swipe at its community members, and I just don't know how well that reflects on the brand. The work James did for Vevo earlier in the year feels very close to this. For me that was a much better execution. He answered questions from people writing in to him asking for love advice, and it worked a treat.
Tinder, Apple TV
Macgregor: I love these. The writing's great. Characters are funny. Very watchable. Feels like a sitcom. And strategically it works hard. Getting Tinder onto the big screen at the heart of family life does a swift job of normalising the app and sweeping aside any nagging stigma. It still feels contemporary, clever and confident – almost wholesome in fact. A series that continues to put Tinder in a category of its own in the world of dating aps: here it's basically framed as a past time more than a functionality.
Dawson: You've got to admit, there's something infectious (is that the wrong choice of word?) about Tinder even if you're not on it. Who hasn't taken the opportunity to grab a user's phone for a chance to swipe left or right. Ask my single mate Chris, he's been unwittingly set up on numerous potential dates by his friends. Guess he shouldn't leave his unlocked phone lying around! And now, thanks to Apple TV, everyone can get in on the act as Tinder is streamed live to their home and big screens. I liked this series. Seeing the world through the TV's POV is not a new technique, however the characters, performances, pacing and set-ups keep these fresh and engaging as well as succinctly capturing the voyeuristic nature of checking out potential partners.
D'Assuncao: This definitely gets a swipe to the right. I really like the way this campaign puts the product at the heart of the idea, without shoving it down your throat. A simple technique that leaves you intrigued, and I love that it doesn't take 3 minutes to get to the punch line. The natural tendency here would have been to shoot this from the other side and have the Apple TV box on the coffee table, do a cutaway to a Tinder branded remote, and give the entire ad away in the first few seconds. I admire that the clients and the agency had self-restraint and didn't live by that 'research' paper that says you have to see the brand or product in the first 5 seconds for an ad to work. This ad is memorable. It's entertaining, well written, has good talent and is well shot. I was only asked to watch one ad but ended up watching all 17 spots. Sad, but true. "Good hair" was personally my favourite. Definitely worth searching up. This is a keeper.
RSVP
Macgregor: If eHarmony sells the universal myth of fairy-tale romance, and Elite Singles lets you project who you want to be, RSVP feels like a platform for real, less than perfect, everyday people. My take-out is that all the little foibles, quirks and longings that make me 'me', might just be what someone else falls in love with. Less impersonal, less intimidating, I would imagine this one does well. It's Australia's favourite platform apparently.
Dawson: When things just click, when you know you're onto something and you've found your soulmate….your inner choir kicks in and bellows out Handel's 'Hallelujah Chorus' or something equally as goose bumpy to signal that you're onto a good thing. Although as a northern lad I think my inner choir sang Ant & Dec's 'Let's Get Ready To Rumble'. Anyway, if you want that feeling RSVP are the ones who'll find you your keeper. I like the use of music here and it's rather clever given there's no rights to pay! And just when I thought it was all going to get a bit naughty, you know, a bit 50 Shades of Grey, they pulled the rug from beneath my feet to reveal a smarmy smiling man massaging hers. I'd watch out if I were her, he looks a bit hungry.
D'Assuncao: This is by far the best Aussie work out there in this space. Hats off to The Core Agency and RSVP team for sticking with a great line, 'Find a keeper', and building on a really strong platform. Establishing the brand in a territory that shows its understanding of human behaviour and the little things that make us tick is a really strong area to own. Especially in a category where emotion rules, and more often than not takes brands into the dark world of cheese. So, thanks for avoiding the cheddar. In my opinion you can't go wrong with simple human truths, which is why I connected with this ad. That moment of realisation when you think a person might be the right one for you. This is brought to life really well in this execution. Once again, good talent and a little humour have gone a long way. My only criticism of this ad is that whilst the scenarios work, they could have been pushed a little further to be a little more unexpected. 'Hallelujah Moments Part II' does this nicely. There's a great camp site scene that's worth checking out. I've kept an eye on this campaign for some time and an earlier execution under the same platform campaign called 'Wine' is also worth mentioning. I'm really keen to see where this campaign goes. I hope both parties keep building the platform on the back of a great line and the work gets bolder and braver.
Elite Singles
Macgregor: Wow. I'm so confused. What is happening in those flashbacks? But maybe that's part of the test. I'm probably not elite enough for Elite Singles. This feels like one of those ads that does a superb job of literally illustrating the consumer portrait (who is mostly a projection of what we think people want to be anyway). I would suspect the brief had a paragraph that went something like: Elite Singles is for mature, confident, high achievers who have a positive, outgoing attitude. Well-travelled and sophisticated, they are looking for a meaningful relationship with someone who will share their passion for the finer things in life. Interesting casting. My mum would definitely like.
Dawson: As the name suggests, Elite positions itself as a premium player in the matchmaking game. After all, 80% of its members are 30-plus and have University Degrees. So sign up to Elite and you get intelligent, thoughtful matchmaking. What's more, your date could be packing a seriously bulging brain. Hence the sophisticated, successful, double-cuffed gent getting ready to fall in love, serious 'luuuuurve' according to the crooner in the background. And let's remember 'luuuuurve' is a feeling our handsome silver fox has had before and is clearly up for experiencing again as he prepares to step out drenched in a litre of Paco Rabanne and some nicely starched underwear. Maybe, just maybe, he'll find yet another woman prepared to prod him with an extendable roller-brush. Ready for tonight? You bet! He'll be swinging by on his racer anytime soon! As for the song, it's a catchy little number that's gone down well with quite a few YouTubers much to the chagrin of one: 'If you join EliteSingles, you can finish the song your damn self. It's a marketing tool y'all.' You've been rumbled Elite Singles.
D'Assuncao: For all its obvious flaws, this ad makes up for it in spades when it comes to appealing to a particular audience. It knows who it wants to target and is not shy about it. However, there's a big difference in appealing to your audience, and understanding them. This is the biggest flaw with this ad for me. Once again it feels like another missed opportunity – a really conservative ad for a demographic that last time I checked are drinking the young kids under the table, getting up to all sorts of mischief, and living it up. Mature and sophisticated doesn't need to equal bland. Over 55's make up for more than 19% of the subscriber base on some dating sites, and they could do with a bit of love if you ask me. I do have a feeling that this ad might have been produced overseas. A little European number that has just been thrown on Australian airways as an adaptation. Either way it's an epic fail in my opinion. A brand completely out of touch with the Australian silver fox.
Bumble
Macgregor: Bumble is the cool kid. They've built their entire proposition about everything the other platforms are not. No cheesiness. No meek, demure females, exposing cleavage or waiting nervously for prince charming to rock up with his cufflinks. Bumble puts women in control and shows that confidence is classy. Because we can be witty and hot too, right? Strong branding and a breath of fresh air. The fact that there is only one ad in the series that features a guy, and that he doesn't utter a word, is a teeny bit unnerving though.
Dawson: Funnily enough, the founder of Tinder, Whitney Wolfe, founded Bumble and was publicly hailed as the 'feminist' Tinder. Wolfe confirmed this by calling the app "100% feminist." Speaking further about the concept behind the app she remarked, "If you look at where we are in the current heteronormative rules surrounding dating, the unwritten rule puts the woman a peg under the man—the man feels the pressure to go first in a conversation, and the woman feels pressure to sit on her hands... If we can take some of the pressure off the man and put some of that encouragement in the woman's lap, I think we are taking a step in the right direction, especially in terms of really being true to feminism. I think we are the first feminist or first attempt at a feminist dating app." I mention all this because I found the story behind Bumble and its positioning fascinating (thank-you Wikipedia). As for the ads, I asked Dom our production manager who is familiar with Bumble what she thought, 'I thought they were fun. They made you feel that you weren't a desperado or if you used Super Swipe.' High praise indeed. 
D'Assuncao: These guys are the newcomer to the party and it certainly feels fresh. Created by an ex Tinder co-founder that sued the company for sexual harassment, Bumble feels like cool revenge project that I think will do extremely well. Ladies making the first move and being confident, 'not thirsty' is a really cool. It totally appeals to the confident millennial females out there. I love this idea. It feels very empowering and takes out the creep factor associated with Tinder. This is a brand that understands its audience. The script, the styling and the performance are all spot on. This ad is one of five different executions. I really like the young female talent (not in a creepy Tinder way), and the way she sets the tone for everything that Bumble is and isn't. She sets the bar for the ladies, and more importantly sets the standards for the guys. When you rely heavily on talent like this ad does, it's great to be rewarded with good performance. Her quirky fun delivery across all the ads is what makes it. I love the empowerment in these ad and they shouldn't shy away from it. Being really
nit-picky, a few of the ads in the campaign feel slightly apologetic for the forward, unreserved, bold approach. It's the 21st century people! Women should have no reservations. Can't wait to see what Bumble do next.
Have something to say on this? Share your views in the comments section below. Or if you have a news story or tip-off, drop us a line at adnews@yaffa.com.au
Sign up to the AdNews newsletter, like us on Facebook or follow us on Twitter for breaking stories and campaigns throughout the day.