Camille Gray is a strategist at Initiative. She specialises in retail marketing, specifically e-commerce, focusing on cultural and media trends. She has a regular column, Add to Cart.
Deepfakes get a lot of hate.
Almost every headline about the technology uses words like "terrifying", "creepy" and "dangerous", conjuring up imagery of hackers in black hoodies, lurking on the dark web.
Panic is an easy bandwagon to get on - especially in 2020, which feels like a slow creep towards the apocalypse.
For context, deepfakes are videos, images and audio that use AI to create incredibly realistic fakes (predominantly used to swap faces on different bodies). And they are growing in use. 
In fact, this week a deepfake generator called Reface became the second most downloaded app in Australia.
Hysteria about new technology can be incredibly distracting. When we catastrophise deepfakes we miss opportunities the technology can present for many industries…including retail.
Fortunately, the best antidote to panic is education.
If there was ever a time to be the optimist in the room, it is now. Rather than default to herd hysteria, break free from the pack and offer up these three positive use cases of deepfakes:
1. And she was never to return again
We like to touch things.
So much so that it's been proven that customers are significantly more likely to buy something depending on how long they physically hold it. In an e-commerce world, this presents a bit of a challenge.
Which is why experts estimate that 30 per cent of all online clothing purchases in Australia are returned – with the vast majority ending up in landfill.
Enter the wonderful world of AI.
Using a combination of gaming and deepfake technology, retailers can build tools to allow customers to swap their face with digital models – providing virtual changerooms that match your body type. Already apps such as Superpersonal have been used to turn everyday members of the public into fashion models at London Fashion Week.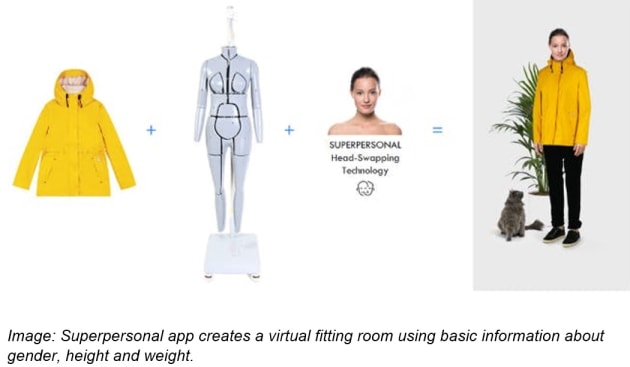 Digital doubles reduce the barrier between online and offline purchases, reassuring customers about sizing and fit.
Such tech will also accelerate experimentation. Sometimes I desperately want to shake up my everyday look and try on brown leopard print high wasted lace up chaps but I can't justify the labour of paying and returning them.
With deepfakes, I'm in that leopard print set within seconds. The ease with which you can trade looks creates huge potential for brand swapping by reducing the friction of pre-paid trials, ultimately encouraging consumers to expand well beyond their 'safe' purchases.
2. Put your best face forward
Fake faces are cheap, malleable, and always ready to work.
For a small retailer with a limited creative marketing budget, deepfake technology presents a dream solution. Rather than pay exorbitant talent fees, brands could build a completely unique face from a databank of existing faces to create their very own custom model.
Eventually, faces and bodies become ownable brand IP, creating enduring (and infinitely available) ambassadors for smaller players.
Facebook Shops and Google Shopping platforms have made it infinitely easier for small to medium sized retailers to reach customers at scale, supported by e-commerce platforms such as Shopify.
Now, with the help of AI face-mapping (and immersive photo-real platforms such as Unreal Engine), smaller retailers don't need to spend thousands of dollars to fly a crew of top-tier models to the Bahamas to shoot their latest TVC.
COVID has already accelerated the adoption of digital avatars and worlds in retail, particularly for the fashion industry. Last month, Balmain announced a virtual showroom to house their cruise collection (called the "Zoom collection"). Strikingly, the collection was introduced by an avatar who is almost indistinguishable from the real-life Balmain designer Oliver Rousteing.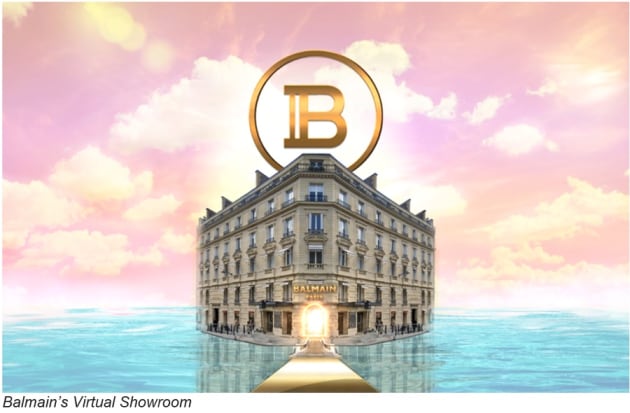 With deepfakes and avatars increasingly proliferating our social feeds, brands play on a more equal field, heralding a new wave of creativity in marketing.
3. I see it, I like it, I want it, I got it
Arianna Grande wasn't singing about deepfakes when she wrote these lyrics, but she may as well have been.
Beyond exposure, deepfakes can greatly enhance our attachment to products. When consumers see products as extensions of themselves, they are willing to buy more, pay a higher price and advocate to friends.
Consider technology that seamlessly insert a consumers' face into brand assets. The latest Nike ad could have you sprinting alongside professional athletes; infinitely more shareable (and inspiring).
Similarly, retailers that need to educate or assist customers can provide a real-life deepfaked assistant that is your exact demographic, speaks the language you need, to help with online enquiries. Already the technology has been deployed in campaigns including David Beckham for a Malaria voice petition last year. Rather than talk to a faceless bot, consumers
can talk to real face powered by AI; proven to enhance trust.
Retailers and brands alike need to become familiar with this emerging technology, particularly due to the speed at which it is developing (hint: real-time deepfakes are less than a year away).
Beneath the panic is major leap in technology, rich in opportunity for retailers and brands alike. When you next see a face swap video, don't default to panic. Instead, face the facts and look for opportunity.
To get a full deep dive into deepfakes, explore Initiative's latest Culture Shock here.
Have something to say on this? Share your views in the comments section below. Or if you have a news story or tip-off, drop us a line at adnews@yaffa.com.au
Sign up to the AdNews newsletter, like us on Facebook or follow us on Twitter for breaking stories and campaigns throughout the day.