Unileaver-owned Lynx debuts hair-care offering in Australia
This is the first time Lynx has launched its hair-care offering in Australia and the move is part of the next step in its global Lynx re-branding campaign.
This latest campaign, which has seen the brand evolve from its traditional fragrance-led offering into a "complete men's grooming range", promotes a full suite of shampoo and conditioner duos and styling products.
According to research by Unilever into the modern man's grooming regime, 87% of guys stick to a single hairstyle they wear daily, as opposed to swapping it up.
"Lynx has taken this revealing insight into men's grooming routine and developed a 'look-based architecture' to the new Lynx styling range, giving guys the ease to create any look they want in seconds," a company spokesman said.
In line with the launch of the new hair range, Lynx has released four "Mantorials" that "Australians who care about their hair should view".
Lynx marketing director Jon McCarthy said: "These Mantorials are the Lynx version of a how-to – they are fun and entertaining, while also showing guys how to easily get the look."
The Mantorials were produced by creative agency BBH London and Caviar production house and they will air across all major networks and pay TV channels for a total of seven weeks.
They will also be amplified across digital channels, as well as pre-roll seeding on YouTube.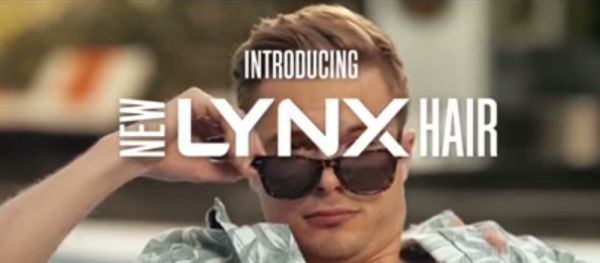 Agency credits for Lynx 'Mantorial' ad spots:
Creative Agency – BBH London
Production Company – Caviar
Director – Nick Jasenovic
Art Director – Harry Orton, Mark Lewis
Producer – Neil Cray
Editor – Sam Jones at Cut+Run
Post Production – Framestore
Copywriter – Robin Warman, Matt Fitch
Planner – Jonathan Bottomley
Local agency credits:
Client – LYNX Australia
Marketing Director – Jon McCarthy
Senior Brand Manager – Johnny Hammond
Assistant Brand Manager – Andrew Tilley
Digital Agency – Soap Creative
Media Agency – Mindshare
PR Agency – Liquid Ideas 
Are you loving this campaign? Click on the heart or stink bomb at the top to cast your vote. Click here to see how our featured campaigns are doing - and if you have a campaign to tell us about, drop us an email adnews@yaffa.com.au