YouTube's annual Brandcast shindig had all of the usual glitz and glam the industry has come to expect, but this year's event had a more conciliatory tone and collaborative feel about it.
For starters, the cast of speakers included the whole YouTube ecosystem from superstar creators to big marketing bosses, the industry body IAB Australia, measurement firm Nielsen and the media buying side in the form of MFA chair and Omnicom ANZ boss Peter Horgan.
See: Peter Horgan on how YouTube's crisis was catalyst for change
More importantly, in a year where YouTube has often made the headlines for wrong reasons, particularly around brand safety on the platform, a conciliatory tone was set by Google managing director Jason Pellegrino.
This year was less loud and brash, more humble and a promise to listen.
"Australians don't just come to YouTube for polish, they come for texture. It's the texture of seeing the world as it truly is that makes this such a unique platform," Pellegrino began.
"I want to take this opportunity to say thank you. The last 12 months have been challenging at times and you've told us clearly that we need to do a better job at ad placement on the platform. We've worked with you to make changes to our controls, our enforcement and our policies to make the platform even stronger.
"These conversations have not only made our platform stronger, it helped us more deeply understand your brands. They've helped make YouTube a better place for advertisers users and creators."
YouTube's growing reach and watch time in Australia is quite remarkable, according to the numbers they offerered. Nielsen Australia's head of media, Monique Perry, told 1,800 industry folk that the platform reaches 14.6 million Australians each month with an average watch time of 20 hours and 59 minutes.
For younger audiences it's even more, 87% of 18-39s spend 26 hours and 44 minutes watching YouTube content each month, they claim. A similar reach of 25-54s spend about 23 hours on the platform while 60% of people aged 55 and over spend 12 hours and 17 minutes.
Growth on the creator side is equally impressive. In the past year, the number of Australian creators with more than 1 million subscribers has more than doubled to 65.
Education and learning videos have more that four times the watch time of animal videos (including videos of cats).
Many people associate YouTube with big viral hits or creators with huge audiences. But niche content allows us to connect with passions and communities in a personal way that have now made niche entertainment more mainstream than ever," Google global head of culture and trends Kevin Alloca said.
"Each day, YouTube surfaces more than 200 million distinct videos on it's homepage, connecting us with personalised experiences matching nearly every passion and interest."
IAB Australia chief executive Vijay Solanki added: "You simply cannot deny or refute the increasing consumer immersion into digital. You will find it harder and harder to win the attention of your customers through traditional channels alone."
Other highlights on the evening include:
NAB's commitment to more than money
Andrew Knott, CMO of NAB spoke to the room about his  belief in Google's efforts to improve brand safety and how it has used YouTube to drive results for its small business products and its AFL campaign.
"Our partnership with Google and our experiment with unskippable ads help us develop best in class video content strategies and optimise these video formats," he said.
A recent campaign launched within the last two weeks, delivered a 10% uplift in ad recall and 40% view through rate, because it has optimised and applied the learnings, he explained.
"We've seen our content contribute in a really positive way to our overall brand awareness but also our business metrics by having an always on presence in the market. YouTube is the platform to allow that always on storytelling," he said.
"I still believe that the whole industry has work to do on viewability standards, but we did hear about YouTube's 94% viewability earlier tonight, which is an exceptional result. With YouTube's  evolving commitment to improving transparency and brand safety with third party verification, even during the debate around brand suitability earlier this year, I was confident to continue our partnership."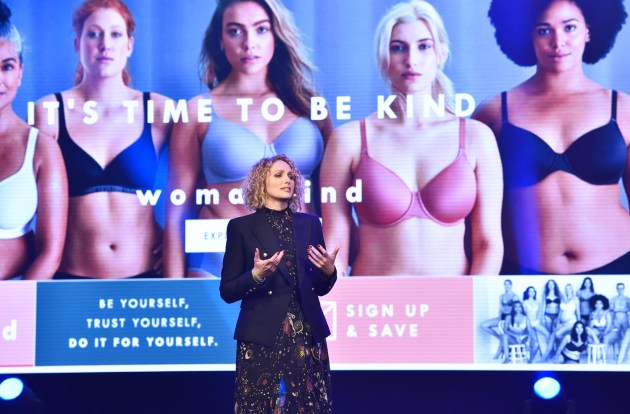 Berlei's bounce in results
Underwear brand Berlei also presented a case study of how it worked with Emotive and Google on its latest campaign, which resulted in its highest NPS score in seven years, and a 28% rise in consideration.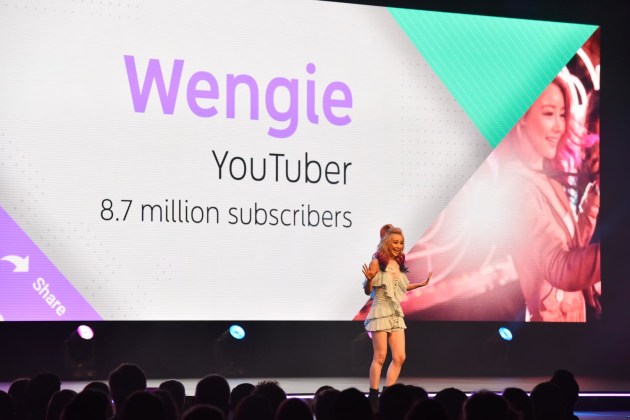 Wengie's Influencer 101
Influencer Wengie, who has 9 million subscribers, gave an insight into 'influencer 101' with advice for brands that want to work with influencers to reach their audience.
"Our brand is as important to us as yours is to you … think of us as a lean, mini production agency," she said. "On YouTube you aren't just running ads - you're reaching real people, through real people. If you want engagement with your ads - with the sound on - and with people actually watching, advertise on YouTuber's channels and you'll see results for your brand."
Youi: Measure the pants off it
Hugo Schreuder, CMO of insurer Youi, talked about the success of its recent video content campaign, which took inspiration from James Cordon's Carpool Karaoke.
"It delivered solid views, but it was the engagement that really stood out to our team," he said, adding that the average watch time was two minutes, and that it resulted in a 7 - 10% shift in brand favorability - which he admitted for an insurance brand is pretty impressive.
Youi is already in production with a second series and significantly increased its investment in YouTube and Google Preferred inventory over the last 12 months.
"When things become complicated, you have to find good partners, take a leap of faith and measure …We took a leap of faith, measured the pants off it and got results," he said.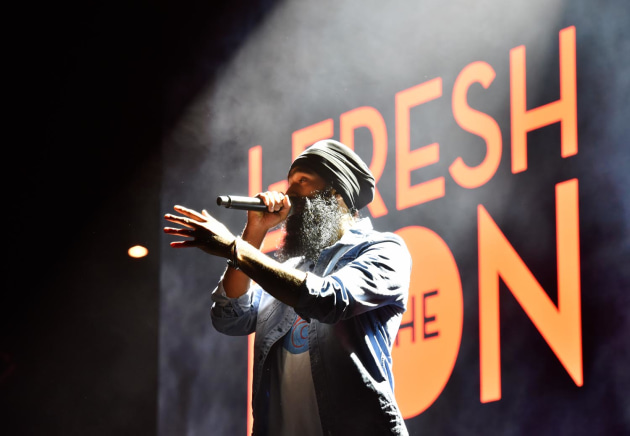 And then there was the entertainment. The outstanding Aussie Sikh rapper L-Fresh the Lion (pictured above) was a wonderful appetiser for the Rocket Man to land, charm the audience with six of his best ones and take off again.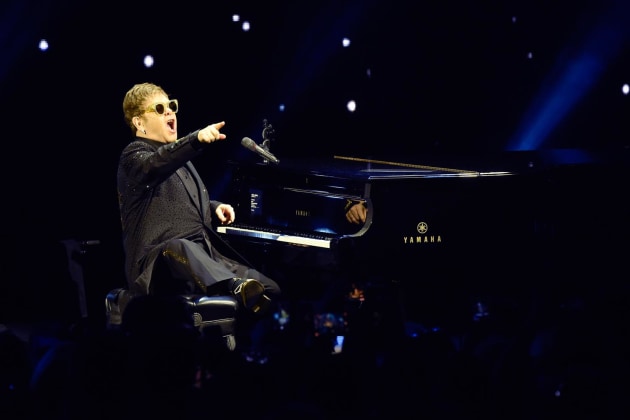 See: Why was Elton John at YouTube's Brandcast?
Have something to say on this? Share your views in the comments section below. Or if you have a news story or tip-off, drop us a line at adnews@yaffa.com.au
Sign up to the AdNews newsletter, like us on Facebook or follow us on Twitter for breaking stories and campaigns throughout the day.