Hearts & Science is an agency born out of the programmatic era. It formed to serve P&G at a time when it's marketing boss Marc Pritchard had become disillusioned with digital marketing and its effectiveness.
"I'd say we look more like a CRM meets mass media shop than we do just a mass media shop," Hearts & Science CEO Scott Hagedorn tells AdNews.
Its business philosophy has five pillars: agility, empowerment, intelligence scale, open standards and inquisitiveness.
Data is baked into the DNA of all media planning with strategy teams consisting of an equal split between traditional media strategists and data scientists.
The need to be agile is driven by clients having different legacy systems as part of their tech stacks.
Hearts & Science planning tools are all built using an open source data processing language and this shared with clients.
Hagedorn says the agency's philosophy is to empower clients to learn and use data internally to power planning decisions. It helps educate clients on data analysis and how to do this as they continue.
"They can go in and look at the algorithms and coefficients that we use to plan out and build the planning tools," he explains. "We're strong believers in what we have, our clients have. We're very transparent."
Such a strategy may sound somewhat defeatist – if clients are trained to do an agency's job then why would you employ them?
But it is this level of transparency and openness about how it makes planning decisions that is one of its major attractions at a time when the client-agency perception is being challenged by prominent voices in the industry.
It's particularly appealing to the likes of P&G and AT&T that want more transparency and to be able to leverage the expertise of media agencies in a complex digital media planning and buying ecosystem without bringing the function in-house.
"[Pritchard's] words around the need for digital to grow up and take itself a little bit more seriously, I'm totally in alignment with that" Hagedorn says.


Full transparency
Hearts & Science has taken control of programmatic trading rather than outsourcing to a third-party like Audience Science.
"A lot of it was built with log file data coming out of the ad servers and starting to be able to break down between indirect buys and direct buys so that we know when we're trying to source the same inventory through different buying channels," Hagedorn explains.
"Before all of that would be obfuscated and would show up on an invoice as Audience Science or as Google with no or limited visibility into the source of inventory itself. We've now taken it down to the log file level to understand how we buy, what we buy and when do we potentially have two competing channels or ways of buying in market that are potentially cannibalising themselves.
"We're 100% there and also very supportive of Moat and independent party technologies that are doing tracking…with P&G we've helped drive Moat's adoption with publishers. It started at something like 30% in North America and we've gotten Moat adoption up to 70%."
This move is designed to help alleviate some of the inefficiencies and duplication that has been impacting the effectiveness of programmatic trading. Importantly, it adds transparency to a process that is being perceived by advertisers as the poster child of non-transparent media buying.
Hearts & Science allows advertisers full transparency over cost and how much each part of the programmatic supply chain is going to different vendors.
"For P&G and AT&T this is written into the contracts," Hagedorn explains. "My recommendations to most clients is that they should own their own contracts with TMP and DSP providers and they should let the agencies operate these contracts so they feel they have control and transparency but then they don't have to staff up for it.
"I think we've poisoned programmatic by acting like we were in the past doing a lot more trading when it was really just setting the KPIs and a DSP and letting it auto-optimise with machine learning.
"Media buyers have been acting like there's some magic show that's happening where we are manually bidding on each piece of inventory.
"I'm for not just transparency of the supply chain, but transparency into how it actually works. I think this is probably more important."
An example of this is explaining to clients things like if they have a strong SSP, how does it affect the DSP work and what should happen in different technology layers.
"Are there ways to reframe them based on what they're actually doing in the overall supply chain versus what they say they are doing at a certain base percentage," he adds.
"Some clients want to opt into the enterprise rates with DSPs we've negotiated on a global basis, but in that case with Hearts it's still fully transparent."
Hearts & Science CEO Scott Hagedorn
CPM race to bottom 'very dangerous'
One of the major drivers of a lack of transparency in digital media supply chain is a race to the bottom on cost (CPMs).
Hagedorn believes this mindset is "very dangerous" and leads to a breakdown in the effectiveness of media.
"Often what happens is you'll get media procurement happening in one part of the business and creative agencies setting up a CRM program and website," he explains. "The brief is drive down the cost and convert more people into our CRM program so we can market to them longitudinally.
"These two sides aren't talking and traffic is coming in that's fraudulent from India because the CPM is so low they've click farmed the traffic out. Then the CRM program is seen as failing because of it.
"I think there is a direct causality between the effect of procurement entering in to the media discussions and negotiations over the past 10 years and what's happened with fraud and viewability.
"They started playing with something that they didn't fully understand and that quality matters. Effectiveness ultimately needs to be either against conversions or sales or some end KPI and not just cost."
Hagedorn believes that some clients are coming around to this view and now realise that mass reach at cheap cost is self-defeating because cheap inventory doesn't equal value and can encourage dodgy buying practices and wastage.
He endorses mass precision focused reach that costs a bit more but has far less waste. "If a client is just after the cheapest CPM – we're not the right shop for them," he adds.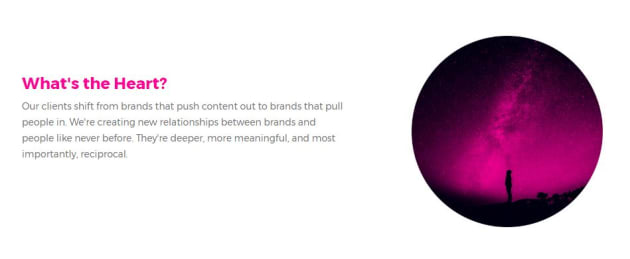 Digital DNA
Hearts & Science, as the name implies, has a strong focus on using data to drive decision making. One of the areas Hagedorn believes the research platforms media agencies use in planning decisions lack rigour and underplays the role of mobile in the marketing funnel.
"They have some data instability, which means they are missing a lot of the mobile data," he says. They guide you back into television even though we know the audiences aren't there. We are pushing our resources and our teams to try to overcome the limitations in the data. That's where the empowerment becomes really important."
Hagedorn describes digital marketing as a "giant series of hacks". "Learning how to hack, connect, rebuild and short circuit the way things work needs to be at the core of everybody's DNA in or shop," he adds.
This doesn't mean that Hearts & Science is against traditional media. Hagedorn estimates that 60% to 70% of the agency's client money still goes towards TV, it's just that the agency believes "the tools that would guide you to spend on television have a bias towards television".
Some critics would argue that digital media measurement can appear somewhat self-serving at times, but Hagedorn says it is much more accurate to track digital because tags are installed into the STK.
He adds that mobile usage and tracking is also undercooked because data researcher providers have not found a solution that allows you to track at the entirety of use on mobile devices. This was something recently highlighted in Facebook-funded research anout the value of mobile in the marketing funnel.
"It's a big gap, and another big gap is who's actually consuming the content," he says. "A lot of the publishers will assume that the mobile devices owner is the one consuming the content but if you have kids and you go to restaurant you know that kids YouTube is on all devices and I'm definitely not the one watching that content.
"Then if you get into where the really big gaps are that are scary its in-app on mobile and there's literally almost no way to track for that."
This means that media planners have to figure out a better way to predict in-app usage.
"Dependencies on client media mix models that have inherent flaws because the data that goes into them is often the same data that I'm tarring and feathering because it's the same data that's used to plan that's inaccurate," Hagedorn says. "All the cogs in the wheel that are based on these competitive data sets that are syndicated, very heavily TV biased are a dangerous thing to be playing with in the era of digital."

Looking for Australian love
As revealed to AdNews yesterday, Hearts & Science is on the hunt to find the right foundation client to launch in this country with discussions having already begun with prospects.
"We're looking for clients that are like-minded," Hagedorn says. "So tech, entertainment and clients that are interested or curious about the potential use of some of their CRM or customer data as a currency in media.
"I don't expect us to be coming in and making a big splash with forward hires or anything like that. We will do as we've done in Japan and other parts of the world, which is to wait for the right partner opportunity that will establish us in this market."
Hagedorn says Omnicom's structure provides it with "great horizontal resources" to tap into when it moves to these shores, drawing on talent within Annalect, Resolution Media and OMG Programmatic.
Widely regarded as the hottest media agency in the world at the minute, Hearts & Science was formed in the US last year to serve P&G.
It has since had a meteoric rise in the media industry and is now located in 13 offices with about 800 staff globally and $5 billion in media spend.
Entering Asia-Pacific
In April, the agency made its first foray into Asia-Pacific, launching in Japan with Proctor & Gamble.
"It's gone tremendously well," explained Omnicom Media Group Asia-Pacific CEO Cheuk Chiang. "We had a review about a week ago with them and everything that we promised has been delivered to date."
The agency now serves the world's biggest spending advertiser in the US, Canada, Puerto Rico and Japan.
In Australia, P&G is served by MediaCom for at least another few years after the business was extended to 2019 late last year.
Hagedorn tells AdNews they have not spoken to P&G about its Australian business and "they will come to talk to us if they want to talk to us. We're not leaning in trying to aggressively go after their business in other markets when they're not ready for us".
"If they came and asked us to pitch for their business we'd consider it but they have not asked us and we're not actively pursuing it," he adds.
"Our belief in the future is that we'll be syndicating audiences into their environment and then using data within their environment to enrich those audiences provided that we activate on their own inventory.
"Increasingly we're looking to build out planning systems and we're leveraging our cloud to get them fully integrated with the big digital ecosystems."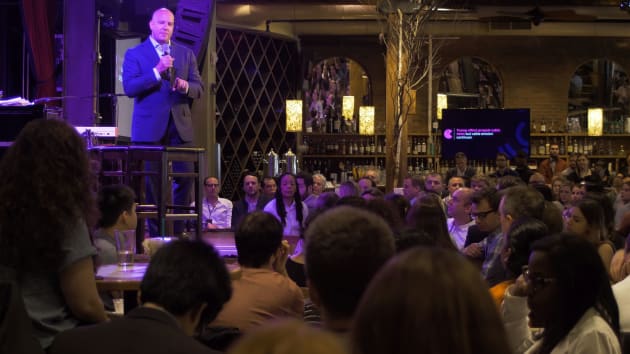 Hagedorn's history
Scott Hagedorn, leader of Hearts & Science, isn't the type of media professional that sits on the fence or will ever be found wanting.
After graduating from University of Florida, he founded a company that sold hand-made fibreglass barracudas with fake owl wings for $400 to make a quick buck during a US recession I the 1992.
The south Florida native is into college football and supports the Florida Gators – the team that Gatorade helped hydrate when it was first developed.
Hagedorm went to college at the same time as several famous sports stars and would watch Shaquile O'Neal play before he was drafted to the Orlando Magic.
In 2006, he joined OMD, a leading Omnicom Group media agency, and in just six months took over OMD's digital efforts in the US.
Last year he helped establish Hearts & Science, a media shop that will now be on plenty of media buyers' minds on these shores. 
Have something to say on this? Share your views in the comments section below. Or if you have a news story or tip-off, drop us a line at adnews@yaffa.com.au
Sign up to the AdNews newsletter, like us on Facebook or follow us on Twitter for breaking stories and campaigns throughout the day.