Market consolidation was a big trend in 2018 that stands to impact how media agencies do business in 2019. The merger of Nine and Fairfax and major consolidation in the outdoor sector was watched closely by media agency leaders, as were the moves by Ten and CBS. 
Some agency bosses predict that market consolidation will continue to drive M&A within agencies in 2019.
Another trend in 2018 was the presence of global pitches with major accounts like Mondelez, Disney and Amex moving agencies. Locally, P&G, Suncorp, Nestlé Oceania and the Federal Government master media account all went up for pitch.
Media agency bosses predict that 2019 will be the year the trend towards in-house reverses, as the industry becomes more sophisticated at measuring outcomes and the agency model shatters.
Read predictions from GroupM, Carat, Starcom and more:
MediaCom CEO Willie Pang:
The role, importance and impact of media in the eyes of CEOs and boards will jump in 2019. Why? With e-commerce and digital experience continuing to dominate boardroom discussions across every industry, access to customer data and understanding will only heighten. Media, encompassing all channels, serves as the key source to harvest insight at scale. And this, is just the beginning.
Blue 449 MD Duncan Parfitt:
One outcome is for sure – 2019 will be an interesting year. We haven't seen the end of media consolidation and with this scale of change in the leadership of so many of the groups and publishers there is much to be excited about. Viewability in digital banner advertising has been a focus for many years and given the future of digital panels in OOH and automated buying there will be a real focus on who actually views your placements and the SOV this represents. Decreasing audience reach in broadcast will drive renewed focus on quality and context of the media buy, not simply traditional PIB and price – although still important. This is likely to require brave cients to move away from the tangible yet limited measures of success currently audited. A further wave of revelations in the data and privacy space – we haven't seen the end of this.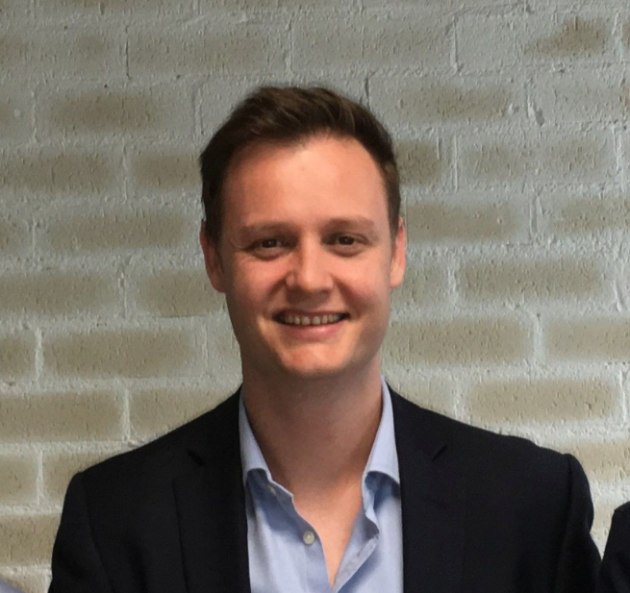 Amplifi ANZ chief investment officer Ashley Earnshaw:
The continued acceleration of market consolidation will be a significant driver of change across the media industry in 2019. With low single digit growth predictions and an uneven distribution, coupled with margin pressure, the market will continue to find efficiency. With this consolidation will come opportunity, as the legacy channel-led optic on the market is broken down. The market will build on consolidation with M&A, bringing further innovation into its offerings. Further to this structural consolidation will be collaboration amongst like-minded businesses, which will create new value for clients. Agencies will continue to play key role in driving client growth by navigating new structures and the resulting opportunities to create value, ultimately demonstrating better client business results.
GroupM digital strategy and investment officer Venessa Hunt:
There are a few things that will come to the foreground in 2019. One is the continued trend toward media convergence and the true blurring of offline and online. Although the distinction of digital is blurring, the CMO's mindset is shifting to longer term marketing goals with a focus on and the role of digital in brand building. Digital is going to re-earn its stripes as a way to build brands, not just deliver performance. The trend towards In-housing media is already starting to reverse and we'll see it come back to agencies. Another area that we're already seeing a shift is the move towards measuring marketing outcomes not media outcomes, which gives clients a more meaningful understanding of what their activity is achieving in a business sense. In a similar vein, we should see the final move away from last click/touch attribution to multi touch and gaming theory as marketers really start to take attribution seriously.
Starcom Australia CEO Toby Barbour:
For the last decade we have been talking about digital disruption and a vision for the future shaping our change and transformation. In 2019 it's time to deliver. The challenge for clients, media owners, publishers and agencies is to change the business model faster than your competitors to win the new consumer. A combination of voice, commerce, data and changing social cultural sentiment is accelerating the opportunity and risk to shape the future CX. We will see more shake ups, break ups and tie ups in 2019. We will see which brands have done the work to truly transform and which haven't. Those who have will accelerate and consolidate their lead.
Zenith Australia CEO Nickie Scriven:
2019 will see significant consolidation across the board; of both media owners and within agency holding groups to drive greater efficiencies and business strength.
Carat managing director Simon Williams:
The agency model is set for an overhaul. Change is the only constant in this industry, but the pace is going to pick up enormously in 2019. Clients will be won based on an agency's ability – and desire – to be agile and unencumbered by legacy structures. 
Wavemaker AUNZ CEO Peter Vogel:
2019 will be the year of the 'ultimate fight for consumers'. Marketplace disruption is coming from three forms of proliferation: 1. Startups adopting 'direct-to-consumer' as their route to market. 2. Online sales growth outstripping bricks-and-mortar. 3. Ongoing media fragmentation, including ad-free entertainment platforms, making it ever more difficult to engage with consumers. Add to that a drain on disposable income, product proliferation, house brands and consumer experience substitutes (such as travel and entertainment), and the fight for share of wallet intensifies. Media agencies, and clients, will need to find the right balance between brand-building and acquisition – brand preference and aspiration becoming more important. This will require a better understanding of how consumers make their purchase decision and the price elasticity of brands. And, in the fight for engagement, media agencies must provide more addressability, personalisation and relevant messaging. 2019, the UFC year.
Performics CEO Jason Tonelli:
In 2019, we will see brands shift gears from targeting people, to targeting mindsets, to really understand customer intent signals. Marketers will better interpret every unique digital touchpoint to learn more about the consumer's state of mind, to focus their marketing efforts on the context consumers are in - their mindset at that very moment. For instance, marketers will pay more attention to understanding how mindsets, or intent, can change in any given minute, day, week or month – despite being the same individual with the same demographics and identity. At Performics, these conversations are already brewing, with the intention of bringing such behavioural insights to life through intent-based performance marketing initiatives in 2019. 
Have something to say on this? Share your views in the comments section below. Or if you have a news story or tip-off, drop us a line at adnews@yaffa.com.au
Sign up to the AdNews newsletter, like us on Facebook or follow us on Twitter for breaking stories and campaigns throughout the day.