This first appeared in the AdNews July magazine. Subscribe here to get your copy.
There are three ways agencies can deliver for their clients; traditional advertising, influence and martech, says Ogilvy CEO David Fox. Currently he sees Ogilvy as playing strongly in traditional, and plans to spend 2019 boosting its capabilities in the others.
The WPP-owned agency recently transitioned from a siloed business, with around seven different P&Ls, to one integrated business.
"At a senior level, people realised that we had to change or we were going to die as a business," Fox says. "At a middle to junior level, there was an appetite for change but we lost a lot of people which was fine by me. There's a saying: 'if you can't change the people, you have to change the people'."
Fox says the company has now attracted the right people; those in the industry who wanted to be part of the change taking place in agencies.
Now that it has settled into its new structure, which includes four managing directors across Sydney and Melbourne and the integration of its digital acquisition Bullseye, it's moving to launch a consultancy and PR influence offering in October.
Fox points out that consultancy is already a big play for Ogilvy globally, valued at around $25 million, but it's yet to be done in Australia. Its consultancy will focus on martech, technology, growth and innovation, and organisational design.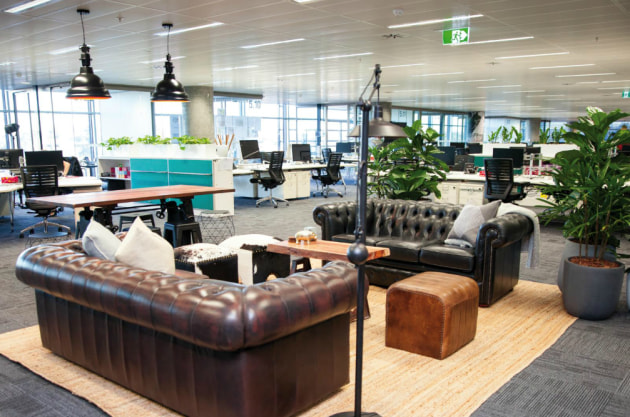 Ogilvy office
"We believe that consulting in the space of new business' innovation around brand and helping clients navigate the complex marketing technology space is hugely important," he says.
The threat of big consultancies, such as Deloitte, PwC and Accenture, has been looming over the industry for some time and for those that have been watching, it may feel like agencies are now playing catch-up. However, Fox disputes this, saying it's "perfect timing".
"It's not easy, we have to build credibility in the space and it takes time," Fox, who is still recruiting the right people for the job, says.
"I'd take any competitor who is talking to my client as a threat," Fox says. "Whether that's a Google, Facebook, consultancy or another agency."
"What's happening with consultancy, and good on them for trying, is more competition, which is better for the industry. It just means we have to become sharper, so it keeps us on our game."
Currently, consultancies focus on the digital, while agencies on the traditional and Fox's desire is to bring the two together at Ogilvy. He worries this split has played a part in the industry's focus on short-term tactical brand work, and while this model may work for some clients, such as big banks and airlines, others don't benefit.
"What's been forgotten in this entire conversation around the future of marketing is this thing called a 'brand'," Fox says. "In my view, there is no better organisation in the industry than a creative agency to build a brand, the key word being 'build'.
"What we see as the opportunity is that we can do martech consulting, we can do organisational design consulting, we can talk about growth and innovation consulting but we do it through the lens of the brand."
The other area of growth, PR influence, will see its creative team produce more "influencer type content", such as The HCG Buckethead Army campaign for its client KFC Australia.
"Traditionally, creative agencies are doing more of that work but I don't think it's at the level that PR agencies are doing it, " Fox says.
"The smart creative people are getting there anyway because they understand. If you look at all the awarded work recently, it's not traditional, it's #FearlessGirl, it's the Palau Pledge."
Ogilvy's holding group, WPP, recently finished its own digital restructure which gutted up to 3,500 roles and put a renewed focus on creativity.
In the company's Q1 2019 results, it reported AU$6.59 billion in revenue, with CEO Mark Read expecting a "challenging" year ahead as it settles into its new business structure.
With Ogilvy ahead in its own transformation, Fox says it's now in its fourth year of growth.
"That's top line growth and profit growth, which is always a good sign your business is doing well and that you're growing," Fox says.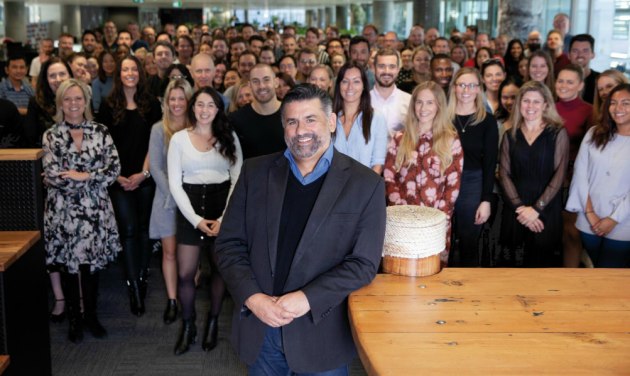 Ogilvy team
It's all about the culture for Fox
The so-called "boomerang" of creatives from consultancies back to agencies appears to validate Fox's belief that they don't have the right culture, which he describes as "a little stiff".
"It's not wrong, it's just different," he says. "Creativity isn't about a creative director, or a planner. It's about a suite of people working together."
Consultancies appear to be mounting a new threat to agencies by purchasing their own, with Accenture most recently picking up Droga5 for an estimated $600 million. Still, Fox says the threat depends on how much the new owners influence the agency's internal culture. "At the end of the day, acquisition is easy. Integration is hard. I personally think it will fail," he says.
"The challenge is if you buy a shiny creative agency, eventually, when you want to get the return on that investment, you have to change that agency because it's probably run a bit loosely.
"Therefore, you actually screw the model. People at these creative agencies will think 'I didn't sign up to be run by a bunch of accountants, I'm going to go find a creative culture'.
Still, the high rate of churn, and the question of what impact this has on creative output, has become a concern for adland and hints at a problem within the culture of agencies.
This is why Fox takes pride that 92% of his employees would recommend working at Ogilvy and that the agency's churn rate is 24%, which stabilises among the older age group.
Having put a lot of work into its culture, he says it rested on having the right leadership. Placing two MDs in Sydney, Sally Kissane and Michelle Holland, and two in Melbourne, Gavin MacMillan and Michael McEwan, helps them manage Ogilvy's large staff effectively.
It also helps Ogilvy avoid the "superhero syndrome", something Fox thinks too many agencies suffer from.
"As the CEO of Ogilvy, I look at the 400 people in this company as my customers, not as the boss, because if I'm not delivering the tools for them to grow clients' businesses, then I'm failing them," he says.
"I cannot stand the superhero leader – they're dinosaurs and I see a lot of it and lots of people talking about their personal brand versus their company brand."
Gavin McLeod • ECD Ogilvy Sydney
Why did you return to Australia?
Family reasons were the instigator and I used it as an opportunity to chat to many different people and agencies in the market. I got a real sense of the industry's health, and great insight into who is set up to thrive in the rapidly changing environment.
How would you describe US adland?
It's exhilarating, challenging and inspiring. Almost every client is in the throes of massive digital transformation and are demanding their agencies change with them. Consequently, most shops are busily reinventing themselves and how they operate. It's hyper-competitive, as in sometimes you're up against great agencies like Weiden and other times you're battling the trend towards in-house agencies.
What's your goal at Ogilvy?
I'm a big believer in the power of creativity to solve clients' business problems. With technology enabling much wider opportunities for creative thinkers to have an impact; my goal is to ensure Ogilvy creates value across all our clients' needs. Great ideas are still the starting point, but how you get them to market has fundamentally changed. Modern creative organisations are filled with people with T-shaped skills and maker mindsets; working in more fluid, responsive ways.
Virginia Pracht - Head of Strategy, Ogilvy Melbourne
What's the hardest part of your job?
There's no routine. No standard solution. Still, after 15 years in strategy, every week, there's a problem I have never encountered before. In those instances, I have to tell my impostor syndrome to bugger off and just get working.
What's the most rewarding part of your job?
Again – there's no routine. No standard solution. Which means my job is never boring. I feel very lucky to get to dive into new stuff all the time. One day I get to become an expert in truck tyres, the next day it's about the psychology behind generosity. How good is that?
What does a day in the office look like for you?
Lots of listening. Lots of talking. To me, the easiest way to figure out if we are onto something great (ideas, strategy) is to see what they sound like spoken aloud. That's why when I'm working, putting things to paper, you'll see me muttering away – deciding if something is good or garbage.
Dane Smith - Behavioural and Brand Strategist, Ogilvy Sydney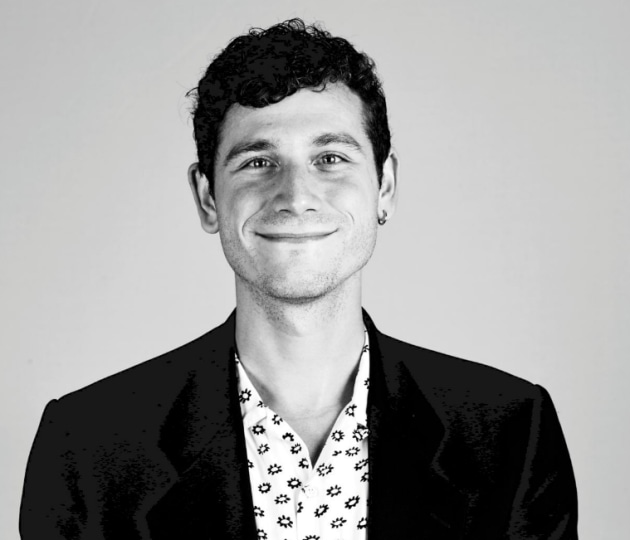 How has your role changed over the years since joining Ogilvy?
When I first joined, I think most colleagues and clients would've described my role as 'behavioural science guy'. As everyone grew more familiar with the principles I was espousing and saw first-hand how these can intersect with our brands and customer experiences, my role evolved into a new kind of strategic leadership (slash behavioural science guy).
Has technology made your role easier or harder?
A cheat answer, but both. From an efficiency POV, technology has been a godsend. I can test more (and thus weirder) hypotheses at greater scales, and quite often get a good read on actual (not reported) customer behaviour.
When it comes to producing effective work though, some of the best ideas have been as lo-fi as they come. A tweak on a registration form, a new food claim on-pack, and even a string of rubbish bin decals – these ideas have all worked wonders.
Do people hold misconceptions about what a behavioural & brand strategist does?
Absolutely. Some people reckon I can read minds. Others think I just move objects with my own. Only one of them is right.
Georgie Waters • Creative Copywriter, Ogilvy Sydney
What made you want to become a creative copywriter?
*Inserts profound reason about finding my calling* I actually just met a copywriter at a party once and thought it sounded like the unicorn of jobs. So, the next day I Googled how to become one, did Award School and now I'm here. It's a job that lets me be creative every day. It's the best.
Where do you turn to for inspiration?
It's a bit of a cliché but I try and soak up as much as I can from every experience. More deliberately I look at art, history, stand-up comedy, music videos etc. There isn't just one place inspiration can come from, so I don't limit where I look.
What does a day in the office look like for you?
I do my best thinking in the morning. So, I like to get in early, make note of what I have to get done that day, then get on with it. If it's a good day, I'll come up with an interesting idea then send it excitedly in all caps to my partner. If not, I just keep pushing. Or eat something, that also helps.
Have something to say on this? Share your views in the comments section below. Or if you have a news story or tip-off, drop us a line at adnews@yaffa.com.au
Sign up to the AdNews newsletter, like us on Facebook or follow us on Twitter for breaking stories and campaigns throughout the day.