It started out as a Facebook page for recommendations for friends in 2009, but six years later The Bali Bible has become a fully-fledged travel business and tourism guide with a website that attracts nearly two million people a month to its homepage.
The Bali Bible has close to a million Instagram followers, its founders recently raised $5 million capital to expand globally, it's close to securing a deal with Airbnb and now its launch its first national campaign led by new marketing director, Mitch Lawson.
The campaign is fronted by influencer Steph Claire Smith and aims to combat declining Bali tourism, which has come as a result of the negative press around the eruption of Mt Agung late last year.
Lawson, who joined at the end of last year and has held marketing roles at AGL and Zomato, tells AdNews the campaign is a big step for The Bali Bible as it begins to build its brand name outside of organic media.
"It's not the biggest campaign out there, but we are really proud of it and it's a big step for us to move from a digital, organic platform, to the next phase of brand building," he says.
As part of the campaign, The Bali Bible is offering three escapes to Bali and has teamed up with brands including GoPro, Bali Body and Air Bali, as well as a number of accommodation and entertainment partners.
Steph Claire Smith, who has 1.3m followers, and is also an ambassador for Adidas, leads the 30-second ad that forms part of the promotion, alongside her boyfriend Josh Miller. Lawson says that for a brand built on social media, influencers are a critical channel for its marketing mix.
"Our audience, which skews towards females aged between 25-35, engage strongly through all forms of digital and social media and by working with influencers we can connect with them on a deeper level," Lawson says.
He notes that The Bali Bible was built in the "glory days" of organic social media, which has been in decline for the last several years. However, despite changing algorithms, The Bali Bible has continued to grow, which he attributes to staying focused on the evolving needs of the brand's audience.
"Travel is and will continually evolve as a market and our customers will too. We need to keep up with their expectations and fight every day to exceed them," Lawson says.
"We compete with any kind of digital business, so we have an endless list of rivals. We compete at the big end of town with Tripadvisor and Google, but also with travel bloggers."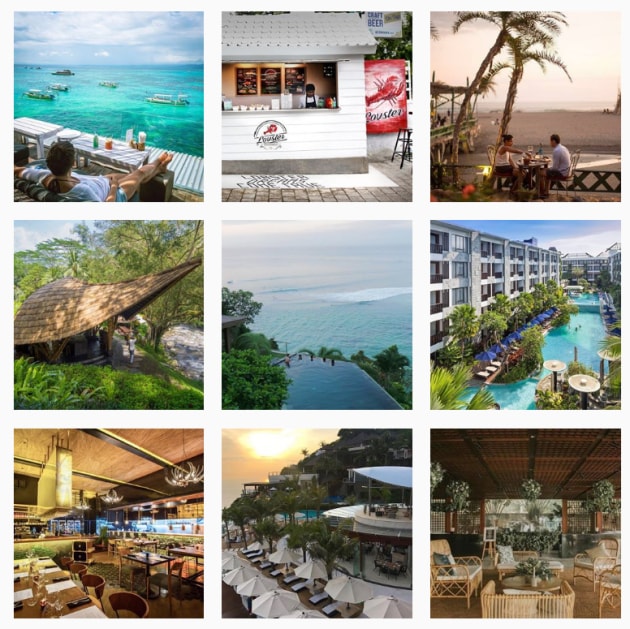 The Bali Bible's Instagram shows the countries hottest places to eat, drink and more
To stand out in the competitive travel market, The Bali Bible has moved beyond inspiration and into functionality, adding a mass booking feature to its site which goes live this year.
In 2013, The Bali Bible founders Simon and Lani te Hennepe created a new parent company, Travlr, to take the ambitious next step in developing the technology to power the platform further.
This included building the technology to facilitate a mass booking feature that has this year been adopted by Booking.com, Agoda and several airlines. The business is also close to securing a deal with Airbnb.
Lawson says the goal of Travlr is to be able to fully book, plan and manage travel within a single platform.
In late 2017, Travlr closed a $5 million capital raise from some of New Zealand's most prominent business leaders, including rich lister Humphry Rolleston.
As a result of the funding, Travlr is now looking to emulate The Bali Bible's success in other markets, including New Zealand, Indonesia, Seychelles, Sri Lanka and Ibiza.
"We plan to exist in more than 12 destinations by 2012," he says, adding the business is ramping up its marketing efforts during this time.
Travlr will replicate the successful Bali Bible model in these other markets, but launch using the 'Travlr' brand name.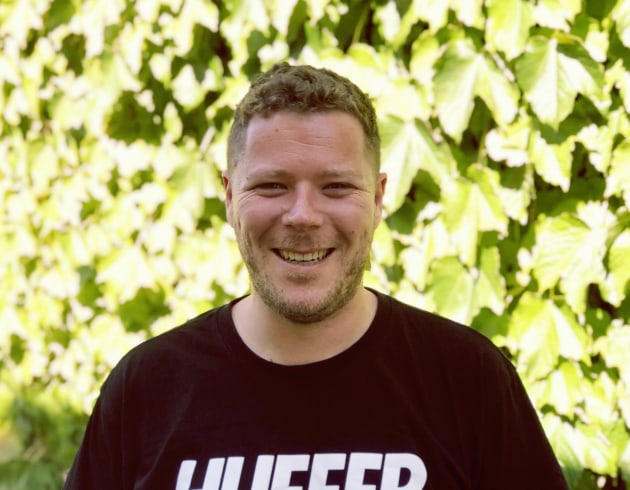 Mitch Lawson
Lawson says they are in the midst of researching effective tactics for markets like Indonesia and Sri Lanka, which have different mobile consumption habits to Australia and New Zealand.
"What we don't want to do is assume we can whack some ads into WeChat and have success, or assume what we've done in the past will automatically work in another country," he says.
Despite the extra funding, Lawson says TV is not on the cards for Travlr at the moment as an advertising channel. Neither is working with an ad agency, with the current ad down in-house.
"We'll always start with digital. We can't blow all our funding without really thinking about it and starting with the basics," he says.
The funding will also allow Travlr to grow its Balinese and Australian offices, which currently have combined staff of 85 people. The marketing team is currently six people, which Lawson would like to grow to eight.
Next, Lawson says Travlr is looking into what role artificial intelligence, machine learning, augmented reality and blockchain can have within the platform to facilitate a more seamless experience.
Have something to say on this? Share your views in the comments section below. Or if you have a news story or tip-off, drop us a line at adnews@yaffa.com.au
Sign up to the AdNews newsletter, like us on Facebook or follow us on Twitter for breaking stories and campaigns throughout the day.