The days of advertisers transacting media deals through people and paper should be long gone, says TubeMogul founder turned VP and GM advertising at Adobe, Brett Wilson.
TubeMogul, which was acquired by powerhouse Adobe in December and now sits within the newly launched Adobe Advertising Cloud, hit headlines last week after Adobe revealed its plans for the platform at its annual summit, including axing the name.
Adobe says the new cloud is "the industry's first end-to-end platform" for managing advertising across traditional TV and digital formats.
Speaking to AdNews on the past, present and future of the business he founded a decade ago, Wilson said enabling advertisers to plan and buy linear television through software has always been a key part of its plan in advancing the marketing ecosystem, particularly as for many advertisers TV is still the largest part of their ad budget.
The evolution of programmatic TV
"TV has been bought a certain way for a long time, with varying different systems, metrics and buying methodologies but it was only once we started testing - and got feedback from advertisers who were excited about the idea of TV being a little bit more automated and data-driven" - that we were really able to really build out the best offering we could," Wilson says.
"Our strategy has been really to build out the ultimate programmatic platform where advertisers can plan and buy any media channel from video to display, to native, to billboards and radio, but anchor it around television."
Wilson says its approach has always been to make its offering self-serve, "giving the advertiser complete control", alongside constant platform adaptations and additions.
"While we may be seeing other data-driven TV ad networks enabling an advertiser to be a little bit more targeted with TV, it's not all automated as plenty is still transacted through people and paper," Wilson (below) says.
Before the Adobe deal, TubeMogul in the US had been offering the full media planning stack, including the programmatic planning and booking of TV, for about 2.5 years and it's been live in Australia for nearly a year or so.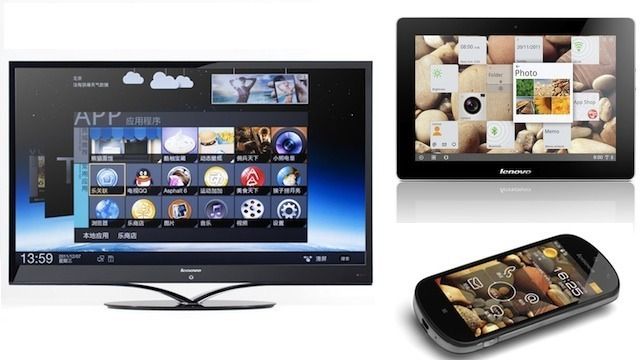 Programmatic buying of TV is not real time, yet, but that's the plan in the near future.
The difference between Tube's previous offering compared to the new Adobe Advertising Cloud is that this platform is now integrated with Adobe's Media Optimiser and search offerings. While it's business as normal for respective clients, when Adobe contracts are due for renewal it'll then get the cross-sell in and attempt to woo customers across to all elements of the new cloud.
The Tube platform also previously made it possible for an advertiser to bring in their own TV deals –such as the commitments that are made through the annual TV upfront process. This is also still available in the new ad cloud proposition. This means in additional to the inventory that can be bought in TubeMogul – now known as the DSP element of the Adobe Advertising Cloud, advertisers can also load in private deals. The same concept has been in digital for a long time – known as programmatic direct or private marketplaces.
"If it doesn't take that into your account you end up not really being part of an advertiser's whole workflow," Wilson said.
The golden era 
In addition to adding more inventory Wilson says it will continue to add more data capabilities. 
In any given market there tends to be one or two TV data providers. As an example in the US it is Nielsen; in Australia it's OzTam/Nielsen, but late last year TubeMogul also started to integrate data from set-up boxes and from TV manufacturers directly into its software so that advertisers have a richer data set to plan and buy television.
So far it has on-boarded smart TV maker Vizio, which made headlines last year after becoming embroiled in a class-action lawsuit stemming from claims it violated the Video Privacy Protection Act by tracking and selling viewership data with third-party partners without affirmative opt-in from consumers. Although according to AdExchanger, some vendors have temporarily cut ties or amended their use of smart TV viewing data altogether because of the ongoing litigation.
This month Samsung was also hit with privacy class action over its smart TVs after it was alleged the brand had engaged in the practice of secretly recording consumers' private conversations through its smart TV devices.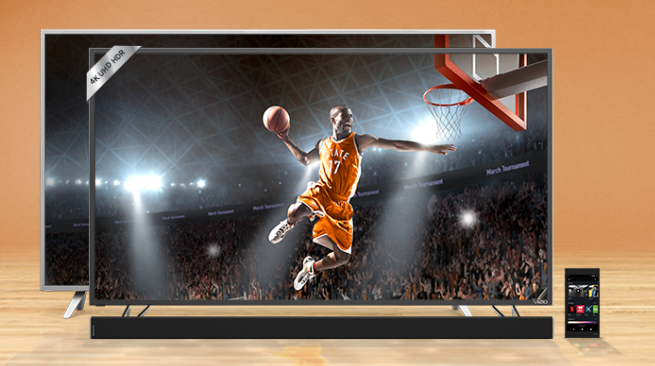 Despite the ongoing concerns around smart TVs the Adobe DSP is still in the market for making more such integrations – with the right manufacturer.
The golden era of data-driven television
"It feels like we've been entering this new golden era of data-driven television where we're still going to use Nielsen and the traditional companies to validate the demographics - so it's still about the currency of television -  but we're going to have far more capabilities for targeting and planning as well," Wilson says.

He adds that while in the the US many advertisers have been on board for a while, in Australia it's still in the experimentation phase.
"I think a lot of people are excited about it but they wanted us to prove it before they're going to change the way that they've done things for a long time," he says
Can be exhausting for advertisers 
"In any new media channel I think it takes an advertiser a while to figure out how to plan and buy through a software.
"Seeing is believing – you need to show people products. As an industry where something changes everyday, it's very difficult to understand what's really going on which is why it's important to show as much as you can to demonstrate what and how it works."
Wilson, who says while as an advertiser it can be "exhausting trying to figure out where to spend your money" adds that you have to think of it the same way you would as a consumer. 
"As a consumer, we go from a tablet to a big screen on a wall, to a smartphone, to a desktop and you don't think about it. It's all just TV.  When you buy advertising, each of those is a different silo with different publishers and workflow and metrics who are trying to bring that all together," he says.
"Which is why things like cross- screen planning and buying tools have made such progress and are becoming the foundational tool.
"We want to help advertisers by saving time, help them understand where to invest, help them understand what's driving the outcomes that they desire, not just add the latest shiny thing that sounds good and that's the mission of the company."
Did you catch this? Marketers urged to peel back the tech and cut to the feels
AdNews attended the Adobe Summit as a guest of Adobe.


Have something to say on this? Share your views in the comments section below. Or if you have a news story or tip-off, drop us a line at adnews@yaffa.com.au
Sign up to the AdNews newsletter, like us on Facebook or follow us on Twitter for breaking stories and campaigns throughout the day.