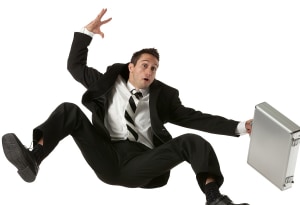 The advertising industry is returning to the office with flexible working arrangements via deep cleaning, social distancing, temperature checks, masks and hand sanitisers. 
Most are returning for part weeks, and staying at home for the rest, determined by which city they work, with local social distancing and lockdowns overruling comeback desires. 
At Publicis Groupe ANZ, staff have been told they can work from home for the rest of the year.
"It's completely voluntary if they wish to return to the office," says Pauly Grant, chief talent officer.
"Our biggest concern remains the safety of our staff, and this will always be at the heart of any future decisions we make."
When they return to the office for the first time, staff do an online induction of COVID guidelines and general office etiquette.
Offices have been deep cleaned with increase cleaning rotation
There is daily staff tracking and temperature checks every time someone enters an office.
Social distancing signage is on each floor, meeting rooms have reduced capacity, maximum numbers in kitchens and furniture has been moved to ensure safe distances
The number of staff is based on the four square metre rule.
In Sydney, around 15% of staff work from the office at some point within a given week. In Brisbane it's around 50%, in Adelaide 15 and in New Zealand at least 80% are in offices at some point within a given week.
Future plans?
"We launched our flexible working framework last year, called Publicis Libertéso our staff already had the opportunity to work from home pre-COVID," says Grant. 
"As part of our broader review of the future of work, including how we'll evolve Publicis Liberté, we're now looking at a 'blended workplace' approach.
"This approach will be led by three considerations: how to further drive creative and innovative thinking through human connections; ensuring our people are continuing to learn and grow through their experiences with their peers and managers; and maintaining social and personal connections."
The coronavirus crisis has been a communication exercise.
"We have continually communicated our return-to-office plans to our 1,600 workforce across Australia and New Zealand through all staff Zoom briefings led by Michael Rebelo (Publicis Groupe ANZ chief executive) and myself," says Grant.
"We've also used these live forums to encourage staff to ask any questions they'd like us to address. Additionally, Michael sends out all staff memos as updates arise, and staff are also regularly updated by their CEOs/MDs and People & Culture leads at an agency brand level.
At WPP AUNZ, government and health authority recommendations are being monitored carefully.
"As a company, we still recommend that employees work from home where possible," WPP AUNZ says.
"For those who need to come into the office in Sydney and Brisbane, recommended health guidelines are followed and numbers strictly controlled using a specially developed app called Workspace. Adelaide, Perth and New Zealand are following specific health guidance for their locations.
"And as Melbourne is still operating under restrictions all employees (except for those operating under permits) remain working from home as per government guidelines.
"WPP AUNZ will continue to review the company's return to work plans across all campuses with a major focus on both employee safety and business continuity, with a longer-term plan to be announced in due course."
A Mediabrands spokesperson: "Mediabrands has offices in six cities in Australia and due to varying presence of COVID-19 in each centre, we have deployed our actions to conform with our own corporate guidelines, as well as local health authority advice.
"Since mid-August we have introduced partial return-to-the-office measures in Perth, Brisbane and Canberra. The safety standards we implement are consistent throughout all of our markets and done so after extensive global submissions and approvals.
"In Sydney we began a partial return to the office this week with a rotation system in place and a maximum of 30% of our people in, at any one time.
"Like our other markets, we surveyed our Sydney teams to select their preference to participate in a partial return to the office, or remain working from home. It is each person's choice. When we can, we'll follow the same process in Adelaide and Melbourne."
Dentsu moved all teams to remote working March 16 .
"Since then we've been reopening our offices in phases depending on state government restrictions, adopting a 'lag don't lead' approach," denstu says.
"Our offices in Brisbane, Adelaide, Perth and Canberra are now free to open to 100% capacity; our Sydney office is free to open to 75% capacity, and our Victorian offices still remain closed.
"To help us manage building capacities, we launched the Dentsu Office Access application. Our people and visitors are required to register their details with this tool to ensure we're capturing the health and wellbeing of anyone who enters our offices. People can register to come into the office up to 48 hours in advance.
"In May we launched our 'Be the best you' policy which gives our people the flexibility to work from wherever they would like for the remainder of 2020, whether that's at home, in the office (when it's open) or a combination of both."
Have something to say on this? Share your views in the comments section below. Or if you have a news story or tip-off, drop us a line at adnews@yaffa.com.au
Sign up to the AdNews newsletter, like us on Facebook or follow us on Twitter for breaking stories and campaigns throughout the day.