The AdNews Agency of the Year Awards are one of the industry's oldest and are the most credible trade media awards and we're celebrating 30 years of our programme, and 30 years of recognising great work and great agencies in Australia.
The awards, to be held on March 9 2017, are much easier to enter this year as we're introducing an online portal to simplify entering and make it less time consuming as we know you're busy. Check it out here.
There's also four new categories for 2016 which reflect how the industry is changing and what's important.
We know how important people and culture are to this industry, and while all our Agency categories take culture into account we wanted to shine a spotlight on the people and culture making the industry great. The People and Culture Award is open to any agency, marketing team, media or ad tech company operating in the marketing communications industry Australia and will award workplaces that are investing in people, committing to diversity and driving a strong culture within their organisation.
We've seen more agencies and clients looking for bespoke solutions to their business needs in the last 12-18 months and so to celebrate innovations in agency business models our new In-house/Bespoke Agency of the Year category will celebrate those innovative approaches.
We also want to recognise the brand, and marketing team that has achieved the most this year with our new Brand of the Year category - this can be self nominated or entered by agency partners. It will recognise the performance of the brand, and the team.
Production houses are key to the craft of creative work so we're now recognising them with our Production Agency of the Year category.
Our Small Agency of the Year category is also evolving to recognise that small independent shops and small agencies that are part of bigger networks face different challenges and so we'll consider these separately.
You can find all the details on these new awards, and how to enter, plus the entry kit here.
James Yaffa, AdNews publisher, says: "This year AdNews turned 88 and our Awards 30, which seems as good a milestone as any to celebrate so much brilliant work from so many great Australian creative agencies, marketers and brands. These businesses make a significant contribution to society, our economy and employ so many bright and talented individuals who genuinely aspire to do great things, and do good."
Read more of James Yaffa's reflections on the AdNews Agency of the Year Awards here.
Also, a big thank you to all our sponsors who are supporting this event. Our presenting partner is realestate.com.au and Twitter is our engagement partner. Our supporting sponsors include Adshel, Nova Entertainment, Think TV, Val Morgan. Associate sponsors are Adstream, BlueStarWeb and Royal Auto.
Libby Minogue, executive general manager media and marketing at REA Group, says: "Realestate.com.au is thrilled to partner with AdNews for the celebration of its 30th Agency of the Year Awards in 2017. As the presenting partner, realestate.com.au is proud to recognise and support innovation within the Australian industry. The night is a fantastic opportunity to pause and highlight some of the industry's most outstanding work." 
Changing Faces
We're celebrating the changing face of advertising and so our Black Tie Dinner will take on a masked ball theme for this year's AdNews Agency the Year Awards - so come and party at our house and have some fun.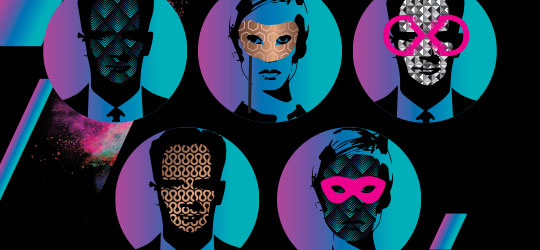 Join us at The Star Sydney on 9 March for the 30th AdNews Agency if the Year Awards, help us celebrate 30 years of great advertising and be part of that legacy.
Entries Close Wednesday 18 January 2017. Judging period is between 1 January and 31 December 2016.
Check out the winners from the last 30 years. Now's your chance to be part of that great history of Australian agencies.
Have something to say on this? Share your views in the comments section below. Or if you have a news story or tip-off, drop me a line at rosiebaker@yaffa.com.au
Sign up to the AdNews newsletter, like us on Facebook or follow us on Twitter for breaking stories and campaigns throughout the day. Need a job? Visit adnewsjobs.com.au.