Pepsi Co-owned drinks brand Mountain Dew has become the first brand to take advantage of Twitter auto-play video function which has been rolled out over the past couple of days.
The company is approaching the end of a summer push for its #bajablast drink in the US and this is the last dabble of the season to promote the brand.
Twitter revealed yesterday that native videos, GIFs and Vines will now autoplay within people's timelines and Mountain Dew took advantage of the GIF option, posting five sequential moving images into the timeline to make it look as though a stream of the drink was flowing down the screen. Pretty cheap, no doubt, but effective.
Here's what the first shot looks like, although, strangely, Twitter autoplay doesn't work when embedded onto a third-party site, so click the link below:
June 16, 2015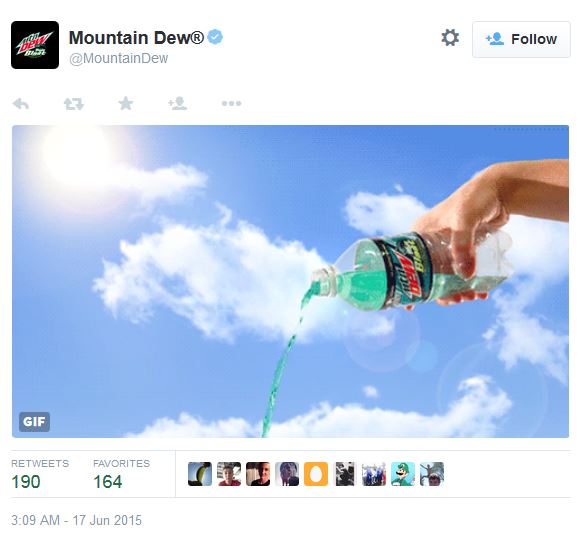 Email Nicola at nicolariches@yaffa.com.au.