Television networks would need to unite to reduce the ad load of TV commercials and prove that advertisers were getting much better value for more expensive spots before the market would embrace the concept, media agency heads and investment chiefs have warned.
In the US, NBCUniversal is trialling reducing its ad loads on premium content and Fox Network has revealed plans to dramatically cut its ad load to two minutes per hour in an industry where the average is 13 minutes.
TV networks are under pressure to improve the viewing experience in the face of no ads on popular subscription video on demand platforms like Netflix and Stan.
MCN chief executive Anthony Fitzgerald recently issued a rally call at the Future TV Forum for the industry to get behind shortening the ad load on TV to improve the viewer experience and provide advertisers with a better quality environment.
"This is about better engagement and attention factors which deliver better advertising results," Fitzgerald told AdNews.
"I find it interesting and surprising that the industry at large won't support the television sector from testing and learning on new opportunities, such as reduced ad loads."
Reducing the ad load in broadcast TV and radio is not a new concept but it has historically failed to find traction in this market.
Seven recently tried to reduce the ad load to create a more premium advertising environment for Australian Spartan. Seven's chief revenue officer Kurt Burnette told the forum that advertisers and media buyers failed to support a move to pay a higher premium for advertising in a less cluttered TV environment.
About ten years ago Network Ten also rolled out its Seriously Short Breaks campaign where it offered reduced ad loads during prime time. The idea was successful initially but lost support, and radio network Nova had similar success in its bid to run no more than two ads in a commercial break.
Rutherford: 'It would need to be an industry-wide initiative.'
What media buyers think
AdNews approached media buyers and agency bosses to find out if there was an appetite for shorter ad loads on TV.
"If they are going to do it, it would need to be an industry-wide initiative," Slingshot chief executive officer Simon Rutherford said, adding that it would be "quite a drastic change to the model".
"I think some clients will [be interested], but will all clients welcome it – 'no'. It depends on what clients are looking to achieve, whether its build brand or direct response, you're not going to be able to please everyone."
Rutherford says that clients looking to build brand could benefit from the move, but it wouldn't be a matter of "trimming a spot here or there", there would need to be a sizeable cut in advertising airtime to have a meaningful impact.
Amplifi chief investment officer Ashley Earnshaw tells AdNews the idea is compelling for consumers but the challenge is creating a market dynamic where advertisers are receptive.
"In sport you get reduced ad load, people are willing to pay a premium, but it has to be consistent across the board. Potentially, it could work around specific high-demand programming, but I don't think the market is ready for that yet," he adds.
"You've got a highly competitive market that is very audited, especially in broadcast. Clients want value in their TV activity and clients are very focused on many metrics, and one of them is cost. It becomes challenging in a very competitive market if one player changes its cost structure to justify an increase in price. It would need to be across the board that minutes of TV ad content would reduce by 'X' amount per hour and there would be an increase in CPMs by 'Y'."
Hyland: 'Paying more for less clutter is something clients aren't keen to do'
'Clients won't pay for shorter ads'
HM Communications Group founder and CEO Virginia Hyland agrees that brands would welcome a less cluttered environment and even shorter ad lengths but does not believe they will pay more for it.
"Attention spans are declining significantly; they say millennial have attentions spans of 13 seconds and the next generation in the future will have attention spans of three seconds, so we need to get smarter at how we communicate," she said.
"However, paying more for less clutter is something clients aren't keen to do, it doesn't translate to impact on how many eyeballs we can hit for brand and how many sales we can achieve. When there are so many options in the media landscape I don't think it is something clients will want to do."
But what about YouTube and DOOH?
Fitzgerald believes that TV is being unfairly treated in this respect as other digital channels have successfully moved to shorten ad lengths and share of voice without reducing the price.
"I find it extraordinary that the industry has accepted wholeheartedly YouTube and Facebook's push for a 6 second ad being the optimal ad length and charging the same price," he says.
"And then take the digital out of home sector, where an advertiser used to have 100% share of voice on a static billboard to now a rotation of six advertisers and still paying a similar price even though they've dramatically reduced share of voice.
"Yet, when it comes to television, where we propose an opportunity to improve the viewer experience and the advertising and dramatically increase share of voice in the ad break – Victor Corones at Magna said they are unwilling to accept that unless it is independently measured, independently verified and we've got time to properly independently search and verify that?"
Fitzgerald questions the voracity around how digital out of home is measured and also the lack of independent measurement for major digital platforms like YouTube and Facebook.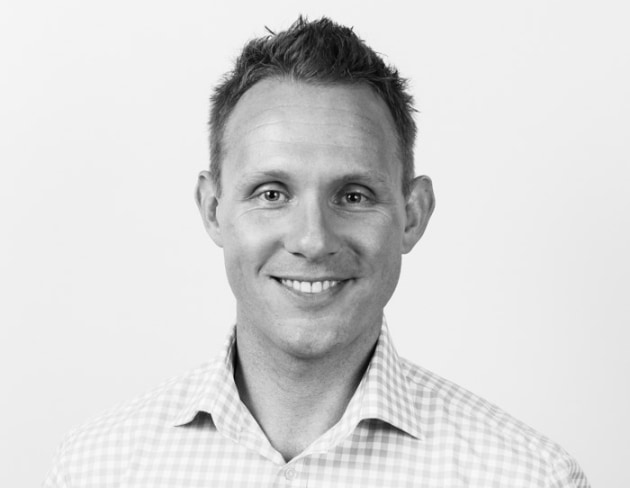 Earnshaw: 'It's about finding new ad products and innovation around your ad model to bridge that revenue'
The cost vs value equation
Media buyers take a different view. Firstly, they argue, the CPMs offered by YouTube and Facebook are much cheaper than those offered by TV networks and even though ad lengths have shortened there is a perception this hasn't had an impact on their effectiveness.
"The content on YouTube is different to the content on FTA and YouTube aren't charging the kind of CPMs that TV networks are – it's a different advertising experience," Earnshaw says.
"I don't think it's just about raising cost, it's about finding new ad products and innovation around your ad model to bridge that revenue," Earnshaw adds.
"The challenge for advertisers and agencies is that if it's just about raising the cost of content for an ad break, you've got to look at how do you change those ad breaks – do you create solus breaks or other sponsorship opportunities for client."
Hyland says that on platforms like YouTube you can hit four times the number of people.
"On YouTube you could argue it is better value in terms of cost than TV, but does it have the same impact? That's a difficult thing to measure at this stage, which one is more effective?," she says.
Hyland wants TV networks to offer ad solutions that span across digital platforms, essentially following the consumer, and believes that this is a way they can build value in charging a premium in a less cluttered TV environment.
Meanwhile, Rutherford believes TV networks should "get their ducks in order" first, by improving their automation and data capabilities.
"If you have more information around your desired target audience and you can more reasonably predict an outcome that will give you a return on investment then you are more likely to pay a premium for less clutter," he says.
Have something to say on this? Share your views in the comments section below. Or if you have a news story or tip-off, drop us a line at adnews@yaffa.com.au
Sign up to the AdNews newsletter, like us on Facebook or follow us on Twitter for breaking stories and campaigns throughout the day.