GroupM is about to embark on a major road trip that aims to bridge the gap between the advertising world and real Australia by reconnecting its teams and clients with region towns.
Its aim is to break out of the metro bubble and connect with towns across the nation outside of the metro hubs of Sydney, Brisbane and Melbourne.
AdNews is going along for the ride and will be joining GroupM, its teams and clients for one of the legs of the tour. The idea, which was first discussed months ago over breakfast between Mark Lollback an AdNews publisher James Yaffa, has now become something much bigger.
Life outside of Sydney or Melbourne's city centres is very different and there's the risk that media planning decisions are made with a skewed perception based in urban life. The trip aims to show life and behaviours in regional towns.
Around eight million Australians live in regional centres and regional population has grown 12.2% over the last decade according the the Australian Bureau of Statistics.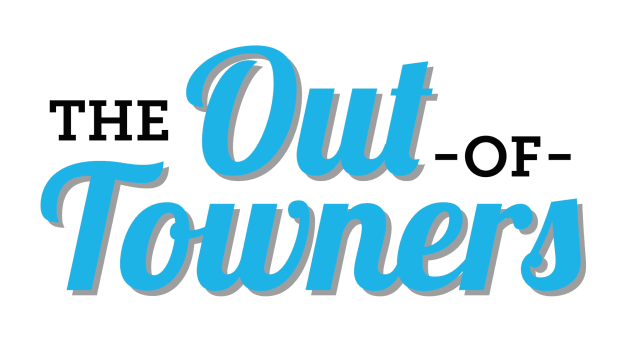 Lollback believes that his agency teams need a dose of reality to better serve clients because advertising lives in a bubble.
"Our industry is often accused of operating in a bubble and we need to make sure we don't live up to that assessment," says Lollback.
"The aim of 'Out of Towners' is to gain a better understanding of what motivates real Australians, why they make the choices they do and what they think of brands.
"I believe the insights we bring back from this trip will help us make better media decisions on behalf of our clients, leading to improved commercial results for all."
The 2016 PwC Media Outlook gave an insight into just how homogeneous the media industry is, and diversity is a hot topic.
It's not just gender diversity that is an issue but diversity of any kind. A large majority come from similar backgrounds and educational pathways and there is very little racial diversity across the industry, which doesn't reflect the broader Australian population. The latest census information shows Australia is more diverse than it has ever been.
The nine-week trip kicks off on 9 August and goes from from Cairns to Hobart. Each week it will visit a different regional centre with a different group of GroupM staff and clients from its agencies.
The tour has an element of interaction so that staff and clients genuinely engage with people, regional media and brands, and learn from the experience. 
It has been developed by GroupM and experiential agency Play Communications. News Corp is the media partner because it has a significant investment in regional media assets.
See: State Report: Brisbane's thriving agency scene
Damian Eales, chief operating officer across publishing at News Corp Australia, adds: "News Corp is excited to join GroupM for this valuable initiative. Getting media buyers and strategists, as well as clients, out of their comfort zone and into Australia's regional areas will help them appreciate the nuances of country readership.
"People in country towns value their communities and their local news outlets, and I think it will be eye-opening for us all to interact with the locals and gain insights into what makes them tick. I'm looking forward to joining the Out of Towners on one of the legs of the trip and coming back with a better understanding for News Corp's regional readers."
If successful, the concept could be rolled out to the US and Canada which also suffer similar geographic spread with advertising hubs in metro centres.
AdNews is running a regional marketing feature later this year – have something to share? Email adnews@yaffa.com.au with stories, case studies or initiatives that may be relevant and show how regional media is thriving. If you'd like to advertise your assets alongside the feature in print or online please contact PaulCarroll@yaffa.com.au
Have something to say on this? Share your views in the comments section below. Or if you have a news story or tip-off, drop me a line at rosiebaker@yaffa.com.au
Sign up to the AdNews newsletter, like us on Facebook or follow us on Twitter for breaking stories and campaigns throughout the day. Need a job? Visit adnewsjobs.com.au.